SCENIC SOUTH AFRICA AS SEEN FROM A MOTORBIKE!

Hey everyone, firstly happy 2020 may this be your best yet. Don't you just feel that at times you need to get away? I have felt this way for a while now and luckily thanks to my newly acquired Scooter I can do just that.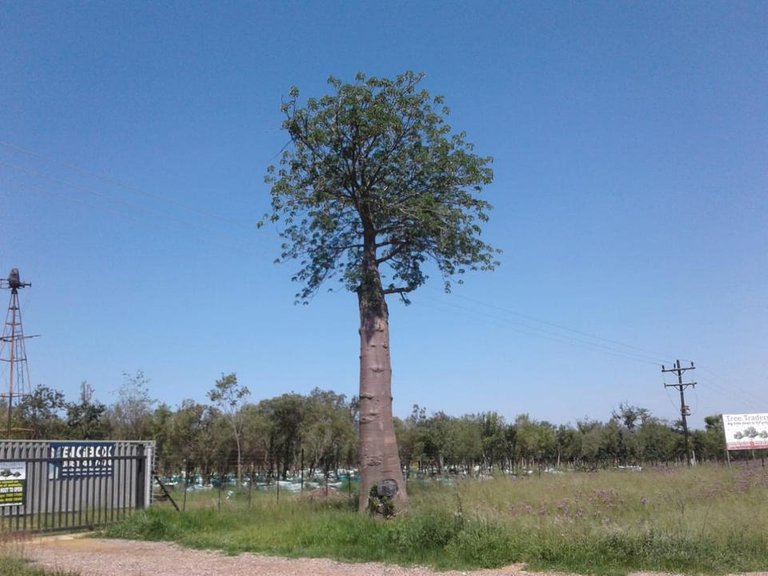 Today I decided to go for a nice 'bike ride' out into the Country, I live on the outskirts of town currently so it really is not that much of a ride and so nice to be living in the 'semi wild'.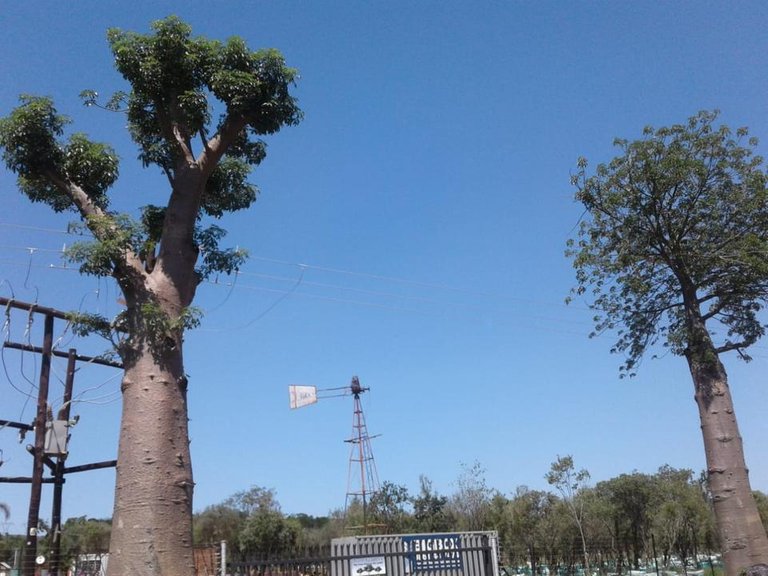 About 13 KMS from my house there is a business called 'BIG TREE TRADERS" the current owner Jannie who inherited this business from his Dad years ago, was the first man to transplant a BOABAB tree in Africa.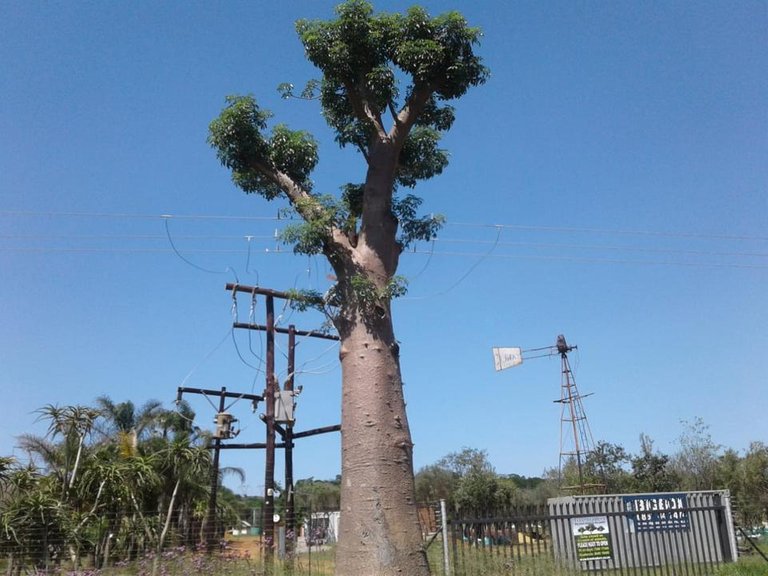 His first contract and 'test run' was in 1979 (the year of my birth) for Sol Kerzner at Sun City. Sun Internationals Sun City is one of the best holiday destinations in South Africa in the North Western Province, do check more of that out here:
https://www.suninternational.com/sun-city/
The Boabab Tree is Africa's biggest tree as well as indigenous to this Continent, before 1979 it was said impossible to transplant, Jannie's Father (the founder of Big Tree Traders) proved otherwise! Check out some more stunning pics here as per google featuring this magnificent huge tree!
https://www.google.com/search?q=BAOBAB&client=firefox-b-d&tbm=isch&source=iu&ictx=1&fir=s6y0qsG3CTXOhM%253A%252CuFMqJrfxwaXlIM%252C%252Fm%252F02qc_h&vet=1&usg=AI4_-kTFBEjR9qvDXz7r4IdY9AsunekVqQ&sa=X&ved=2ahUKEwiqnYnQsurmAhWBYsAKHdIUB74Q_B0wFHoECAsQAw#imgrc=s6y0qsG3CTXOhM: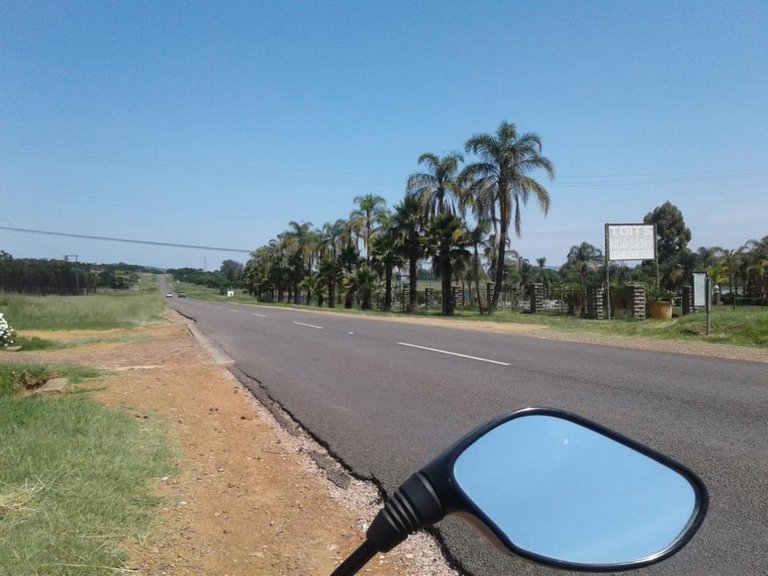 This is Davidson Fishery, I have seen them rather often but never popped in to visit. They farm with tilapia. I wanted to make a fresh fish purchase on this occasion but sadly was not able to get in and their advertised phone number was not valid, argh.
This was pretty cool to see, A LIFE-SIZE PIZZA OVEN. If one were to stay in a different looking dwelling why not make a pizza oven your abode, and they did. Interesting right?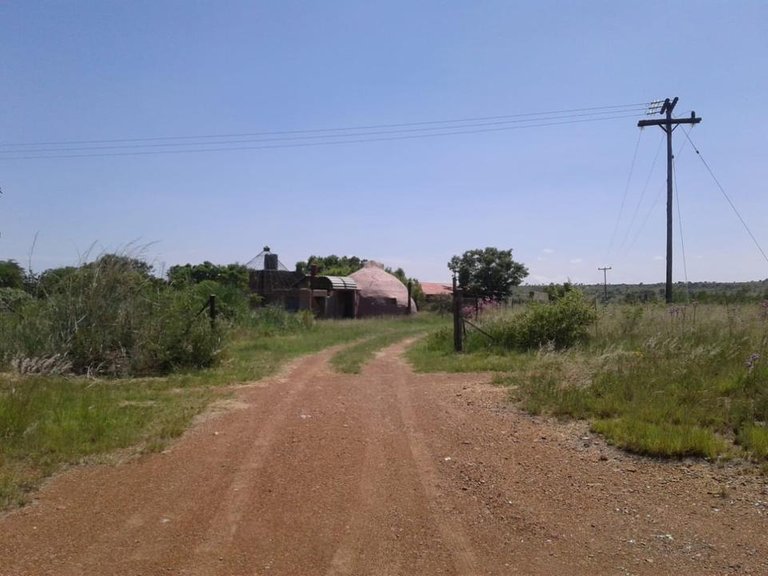 Naturally, been Africa there are many dust roads. Many hidden gems if one takes the time to explore. Bed and Breakfasts, pubs, restaurants and more tucked away neatly in the bush! One thing one can never accuse Africa of not been is adventurous there really are many activities to embark on here!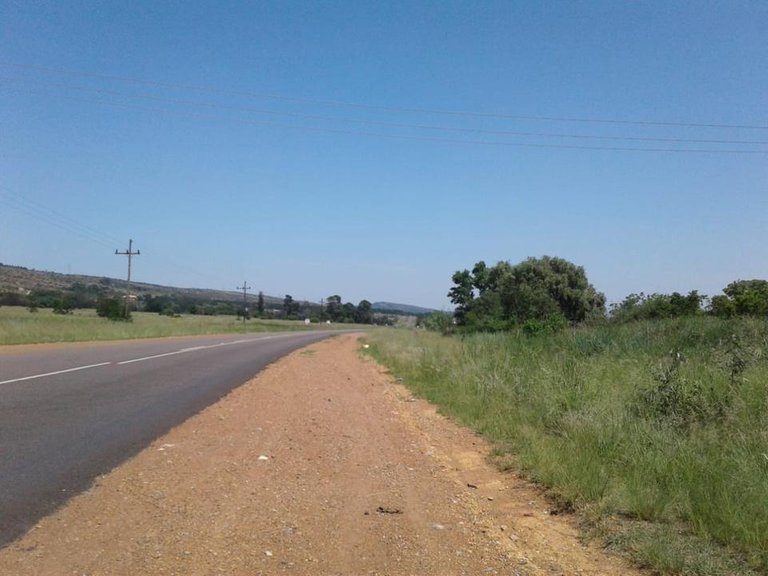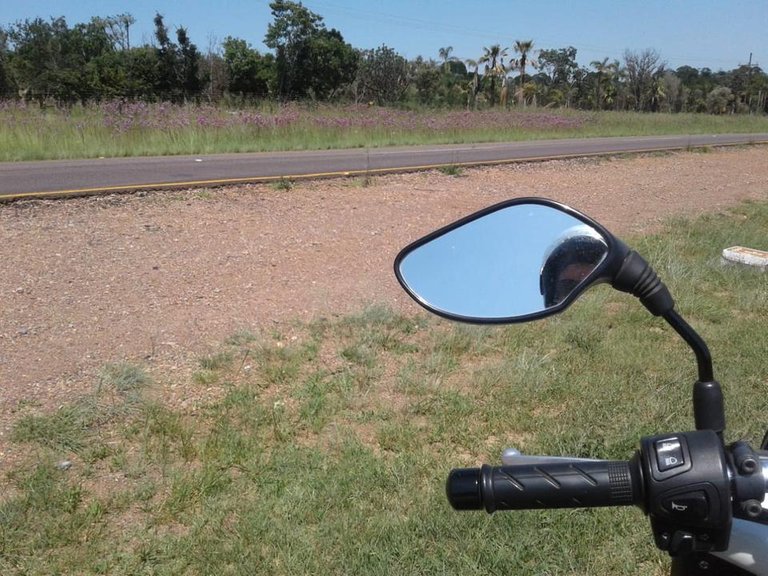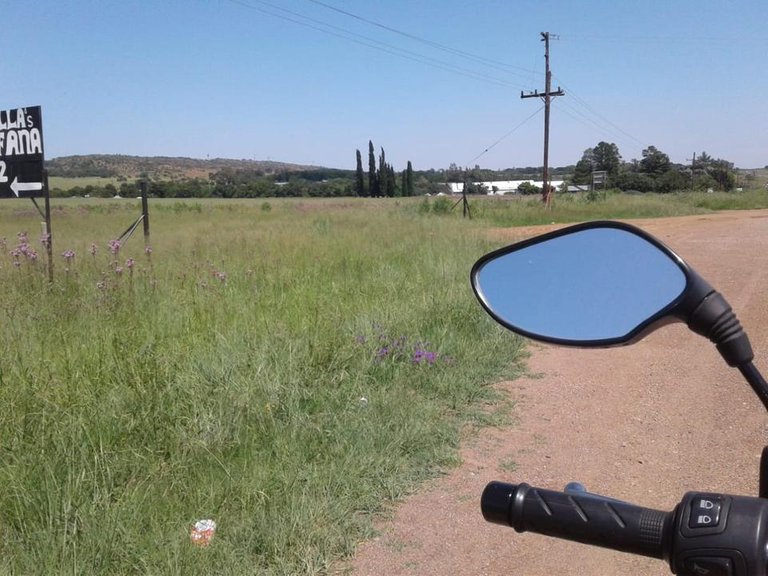 The main reason for going for a ride out this way was this right here! A multi-million rand glass housed Aquaponics system. Sadly I was not able to get inside to take some pics, there are massive electric fences up and security guards blocking folks like me wanting to take pics. I will try and give them a call and make an appointment but I am not too optimistic. Stunning looking structure inside and out!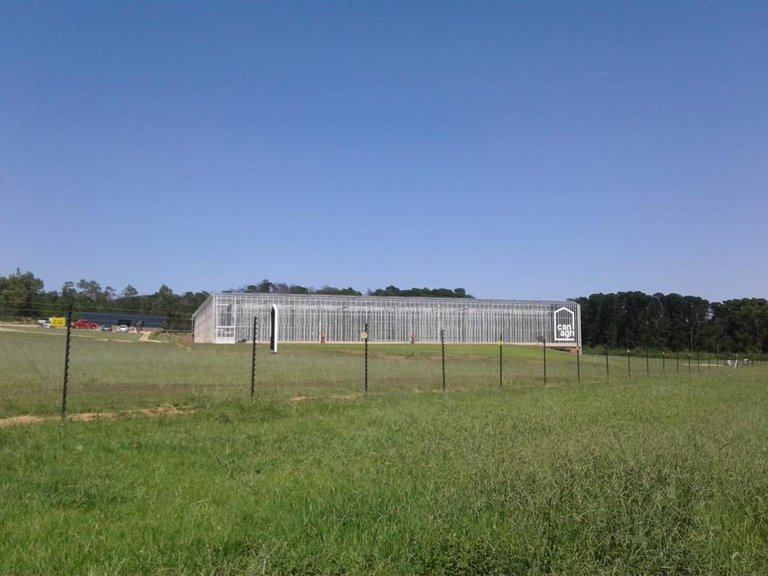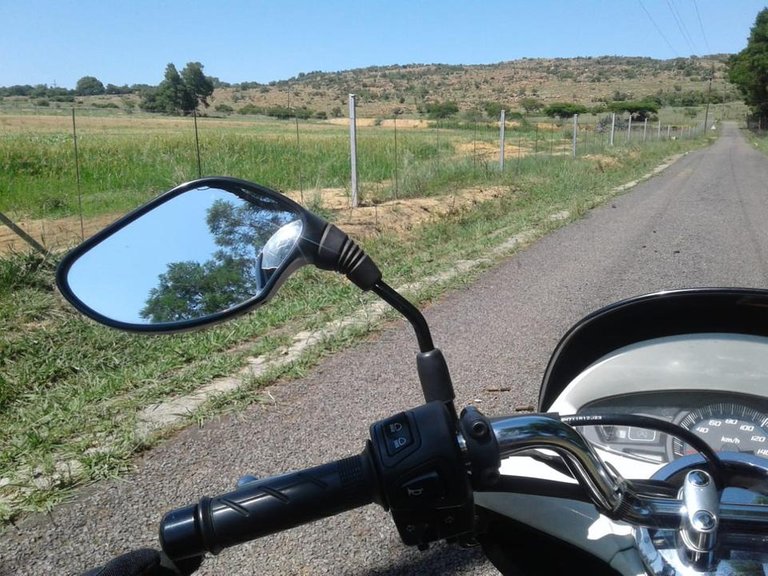 This is a very common sight in South Africa and Africa as a whole. Many vast masses of uninhabited land or farm lands and mountains, tons of dust roads naturally and nearer to civilization more tar roads prevalent, albeit many potholes due to terrible government and bad maintenance!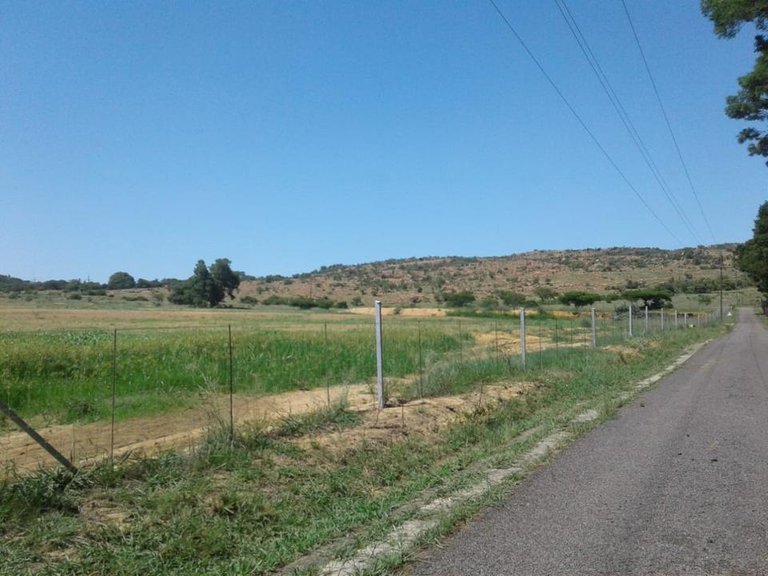 The Golden Mole is said to be a very rare blonde coloured mole. The plot where I stay has these gorgeous little creatures, unlike normal brown mole they are not a pest, incredibly cute too, check out more pics here as per google.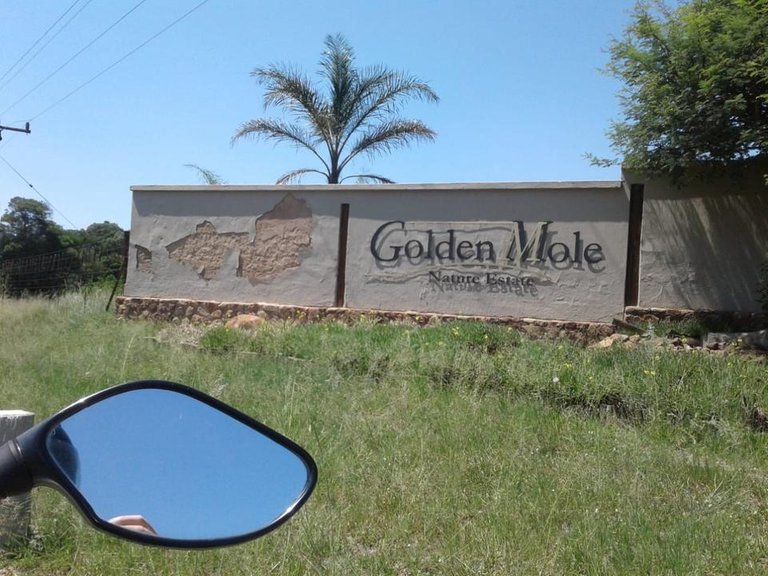 https://www.google.com/search?q=the+golden+mole&client=firefox-b-d&tbm=isch&source=iu&ictx=1&fir=Pi4Q0cHQZl2IcM%253A%252Ch0X3FIbfky5koM%252C%252Fm%252F01lbzp&vet=1&usg=AI4_-kSneZaKeyOkQbI1k0zvhUoMkTyzKQ&sa=X&ved=2ahUKEwiG2ffq_evmAhVFqHEKHXY6AScQ_B0wGXoECAkQAw#imgrc=Pi4Q0cHQZl2IcM:
Like most burrowing mammals with similar habits, the Chrysochloridae have short legs with powerful digging claws, very dense fur that repels dirt and moisture, and toughened skin, particularly on the head. Their eyes are non-functional and covered with furred skin. The external ears are just tiny openings. In particular, golden moles bear a remarkable resemblance to the marsupial moles of Australia, family Notoryctidae, which they resemble so suggestively that at one time, the marsupial/placental divide not withstanding, some argued that they were related. Considerations that influenced the debate might have included the view that the Chrysochloridae are very primitive placentals and the fact that they have many mole-like specializations similar to specializations in marsupial moles. The rhinarium is a greatly enlarged, dry leathery pad that protects their nostrils while the animal digs. In this respect too, they resemble the marsupial moles. Some authors claim their primary sense is of touch, and they are particularly sensitive to vibrations which may indicate approaching danger.[3] Note below however, the observations on the malleus in the middle ear.
As per Wikipedia :
Golden moles are small insectivorous burrowing mammals endemic to Southern Africa, where their Afrikaans names are gouemolle or kruipmolle (singular gouemol or kruipmol). They comprise the family Chrysochloridae and as such they are taxonomically distinct from the true moles, family Talpidae, and other mole-like families, all of which, to various degrees, they resemble as a result of evolutionary convergence.
Reason for not been pests? They do not eat all my vegetables, but insects only. Great for keeping the termites at bay! These are really prevalent in this area, hence the name of this nice little lodge in the mountains!
I bought this bike from a mate of mine for R10 000 and am paying him R 1000 a month around $750 total. I got 2 helmets gloves and jackets from another mate of mine who left South African for Ireland so all this gear and the bike probably worth around R 15 000 I will be able to sell it all for what I bought it for in a year or two and hopefully be able to afford to buy a car by then. Not a bad investment I feel?
Home sweet home, a nice suntan, safe, sound and relaxed. This is the road to where I reside. A bumpy bad dust road but I would have it no other way and no problem at all for the 125cc Honda Scooter.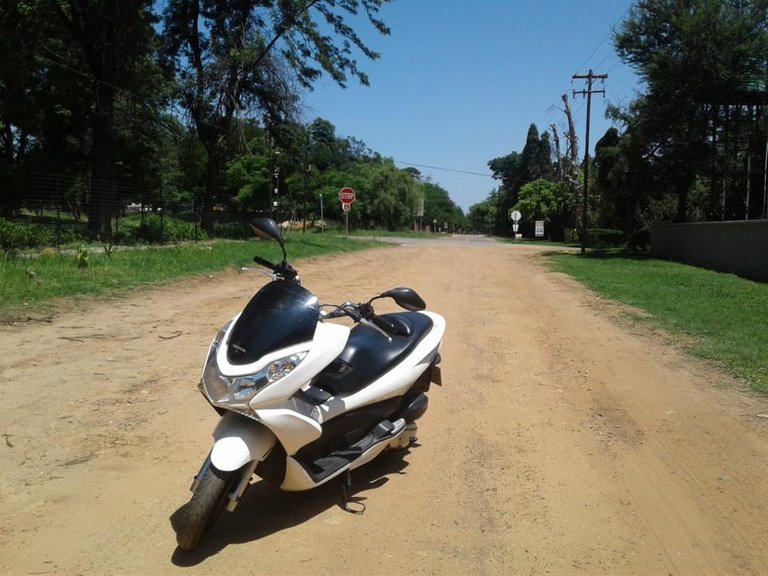 Credits: www.google.com, www.wikipedia.org
So who's coming for a visit and when?
I trust you have an incredible Sunday and super cool year.
Cheer$;)
---
---