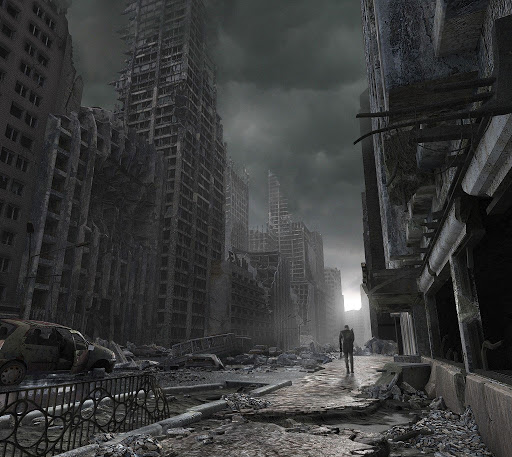 In the shadows a light seeks its way. Decamas traveled across seas and lands trying to escape, but no matter where he went, the darkness always managed to reach him.
In the forests of Billes, his adventure seemed to come to an end, the wounds on his torso became dark and scaly, the crying bathed his face and the dim light that shone on his body seemed to become more and more opaque.
There, in the darkness of the forest, the shadows constantly traveled, wandering, trying to get more souls to devour, Decamas wanted to hide but something stopped him, a voice.
Constant shouts, sharp and frightening, a small voice became present.
"What should I do?"
Despair invaded his body, if anything he had promised was never again to abandon someone, not now, not after the tragedy of Bagdhu.
He took his daggers, looked up and ran through the forest, following that cry for help and fear. Dark forest, shadows lurking, a dim light illuminating that world of darkness, then, in front of him, nothingness.
Another dream? Decamas awoke covered in tears. The walls destroyed and the moon eclipsed continued to shine in that grey sky of Bagdhu. It was time to put an end to it. The fighting would soon have to end.
En las sombras una luz busca su camino. Decamas recorrió mares y tierras intentando escapar, pero sin importar a donde fuera, la oscuridad siempre lograba alcanzar.
En los bosques de Billes, su aventura parecía llegar a su fin, las heridas en su torso se tornaban oscuras y escamosas, el llanto bañaba su rostro y la luz tenue que desprendía su cuerpo parecía opacarse cada vez más.
Allí, en la oscuridad del bosque, las sombras recorren constante, deambulando, intentando conseguir más almas para devorar, Decamas quiso ocultarse pero algo le detuvo, una voz.
Gritos constantes, agudos y aterradores, una pequeña voz se hizo presente.
«¿Que debo hacer?»
La desesperación invadió su cuerpo, si algo había prometido era nunca más abandonar a alguien, no ahora, no después de la tragedia de Bagdhu.
Tomó sus dagas, levantó la mirada y corrió a través del bosque, siguiendo aquel grito de auxilio y temor. Bosque oscuro, sombras al acecho, una tenue luz iluminando aquel mundo de oscuridad, luego, frente a si, la nada.
¿Otro sueño? Decamas despertó cubierto de lágrimas. Las paredes destruidas y la luna eclipsada continuaba brillando en aquel cielo gris den Bagdhu. Era momento de darle fin a esto. La lucha pronto tendría que terminar.
---
Image source | Fuente de imagen: link.