Coins as Proof of Inflation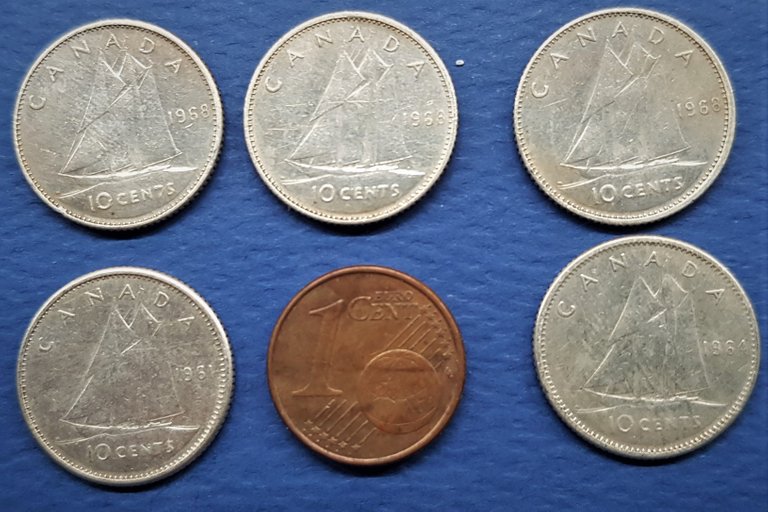 I bought these little sailboats, Canadian dimes. Really small coins. They were minted in 1953-1966 in the fineness of 800/1000 and in 1968 in the fineness of 500/1000. In both cases the weight was 2.33 grams. I compare them with the current European cent.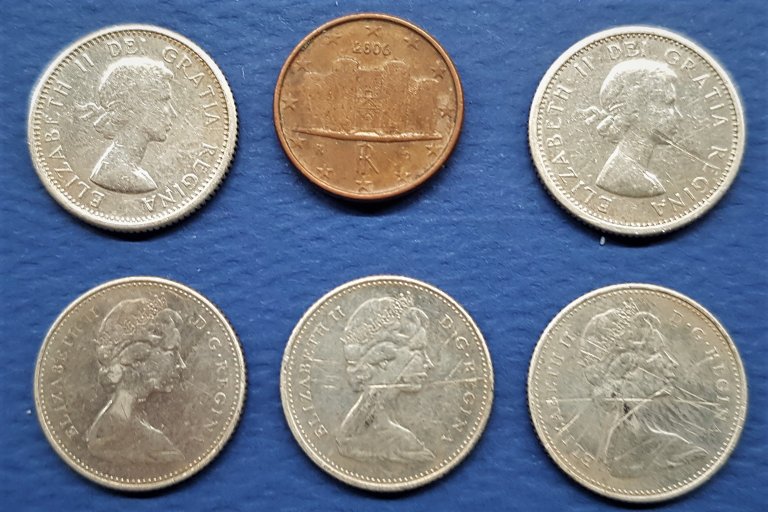 I'd rather not calculate how many Canadian dollars a 1964 dime would be worth in 2023... I think this is proof that silver is worth more than savings in a bank account or something.
Or... I'll do the math.
1 gram of pure silver = 0.77 USD, that is 1.05 CAD.
There is 1.864g of pure silver in the coin.
So the silver in the coin would cost almost 2 CAD...
That's an increase in price from 0.10 CAD to 2 CAD in 60 years.
Twenty times the price.
Is it a lot or a little?
---
---