SHIBA INU - Helping millions through Covid Relief! 🆘 😀 😂👌❤️😍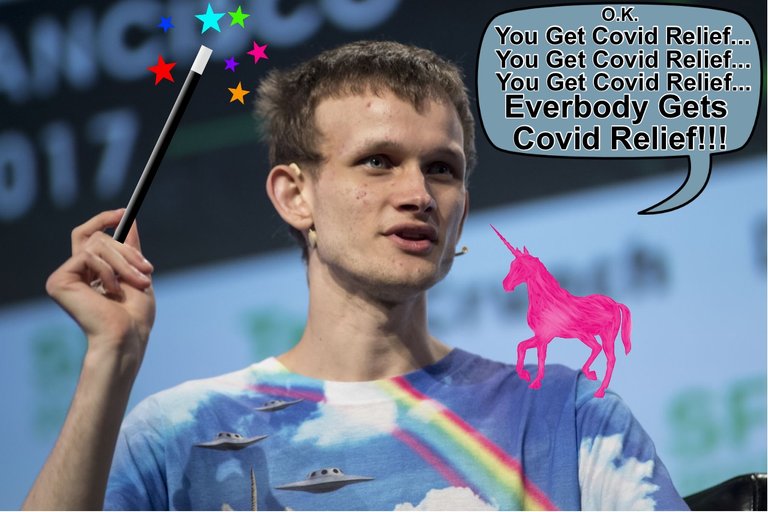 Check out the latest Shiba / Covid Relief thread on Twitter!!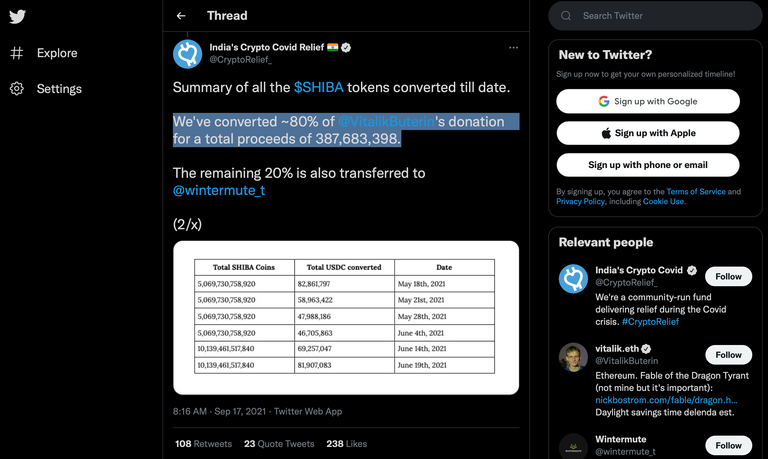 Twitter Thread Source:
Breaking News!
India's Crypto Covid Relief has converted ~80% of @VitalikButerin's Shiba Inu donation, for a total proceeds of 387,683,398, & the remaining 20% is being transferred to @wintermute_t (An online Crypto Exchange) Now we have the transparency of the sellout, and why the price of Shiba Inu Dumped coinciding with the Coinbase listing, all that's left is more transparency of how this USD gets spent on actual covid relief and helping people in India fight this pandemic.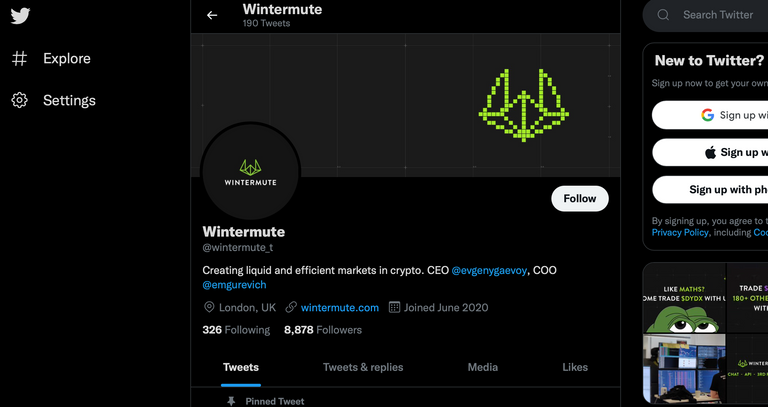 *This transparency is good news for Shiba Inu!
No more 10 Trillion SHIB sitting over our heads, this dump was what we were waiting for. Hopefully the new whale they sold it to had diamond flippers and can hold tight until the Shiba Inu MEWN!!* 💎💎💎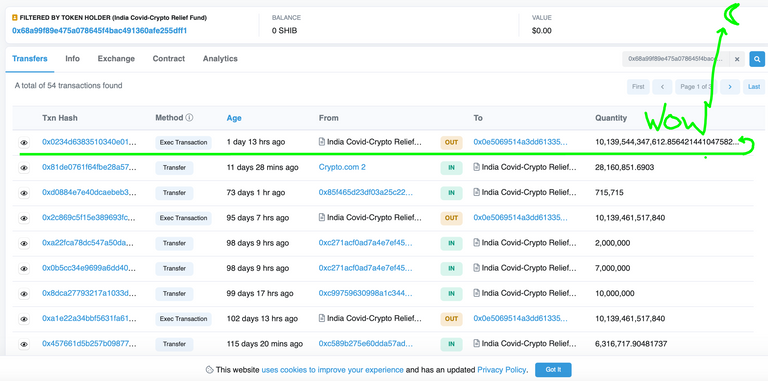 https://etherscan.io/token/0x95ad61b0a150d79219dcf64e1e6cc01f0b64c4ce?a=0x68a99f89e475a078645f4bac491360afe255dff1
The price of SHIBA too a beating following this news!
Hopefully there press will run with this story and keep a positive spin as they keep us updated with the Millions of people that this donation from Vitalik Buterin will help. I think this is a very big win for Shiba Inu, and will help to boost the price once again in the weeks to come. It's time to buy the dip again on SHIB!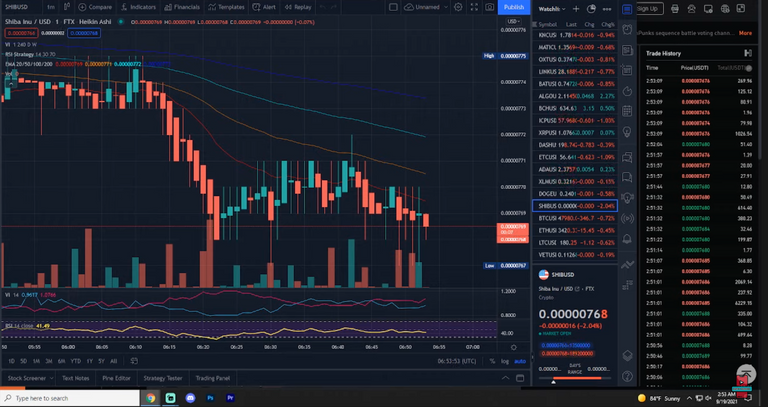 How low do you think SHIBA will go this round, before the next pump? Possibly as low as 580 again?

Watch and chat with the Shiba Inu community - Live 24/7 on Youtube (above)!
I'm no TA Expert... All I know is Buy The Dip!!
Prices tend to complete their moves on big news stories. For instance the good news about shiba being listing on coinbase was a sell event, while possibly this news about the Covid Relief selling might complete the selling and become a buy event? I don't know for sure, but I'm glad that SHIBA is taking a healthy breather after that massive last coinbase listing announcement run we just had. Count your blessings, I think SHIBA's giving us yet one last chance to stack up our SHIBA millions!
Where do you think the best price for buying SHIBA on this dip will be?? Post your best SHIBA TA and guesses in the comments below!
---
---