Due to popular opinion, @hive.defender has officially closed down!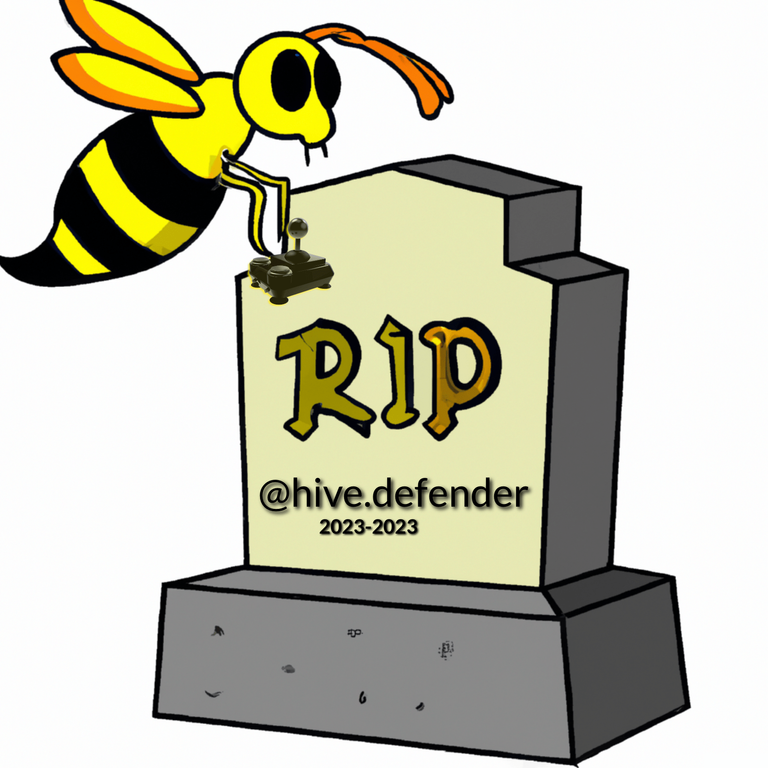 Image Source dalle -2 I added the joystick!
We're going to let the big whales do what they do best, continue to defend hive the way they like!
We gave it our best shot but came to the conclusion that downvoting just isn't for a division within HELIOS. Maybe once we have our millions of hivepower we can get into the bullying business, but for now, we're going to concentrate on increasing our network of friends instead.
Locating AI abuse is a lot harder than we initially thought. Considering that fighting abuse on hive is a pure money-losing venture, the added negative energy it brings towards helios wasn't worth the battle.
Just because Helios isn't going to employ a department to actively seek out and flag ai spam doesn't mean that you can't use our downvote tool if you so desire. Our downvote portal will remain up for anybody to use, the only thing that will change is nobody from HELIOS will be actively initiating the downvotes.
We will still be happy to moderate the downvote system and overlook the users to make sure that no one is abusing our burn-to-downvote system. If anyone needs it, the downvote system is located here: https://www.flag.helios.surf/
Overall running the @hive.defender account was a very exhausting and stressful ordeal. I wouldn't recommend that position to anyone. We will chalk @hive.defender out as a great learning experiment, nothing more.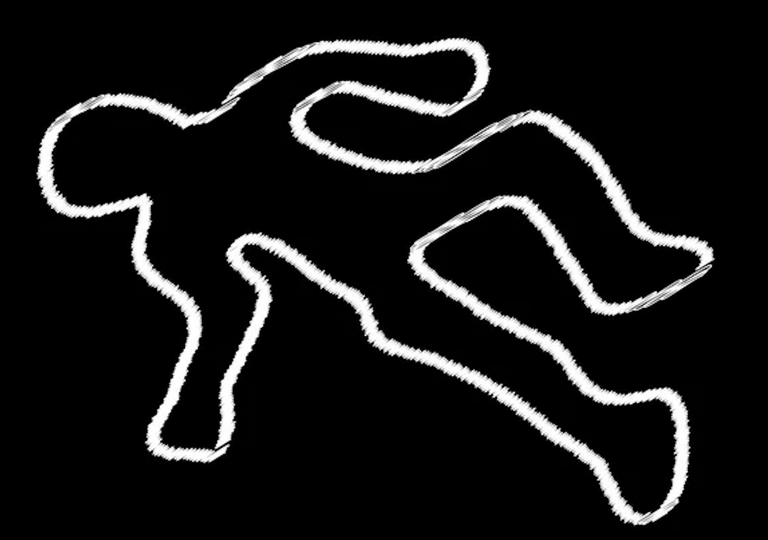 Image Source:
Thank you to the hive community for bearing with us while we tinkered with hiveans' livelihoods, & were glad for everyone made it through our ordeal to the other side.
If I could go back in time, would I do it again?
You betcha! Just because we messed up and caused a lot of havoc for ourselves and others, we did have a few wins in there too. I admit it was a little bit fun to dive into the active conversations and debates while trying to moderate the best I could. But in the end, we lost our debates, and HELIOS even got flagged ourselves. Mainly all the conflict that we initiated wasn't less than the overall sum of the effective spam we halted, so in the end that's why I decided to let our resident @hive.defender go into the ether, to never drop another helios flag again.
Thank you again for your patience, and thank you for helping me decide on the fate of the very first downvote division of helios. Thank you @hive.defender… R.I.P you will be missed!
What do you think?
Take the @soonlambo's poll here: https://alpha.leofinance.io/threads/view/soonlambo/re-leothreads-h5qsxvj5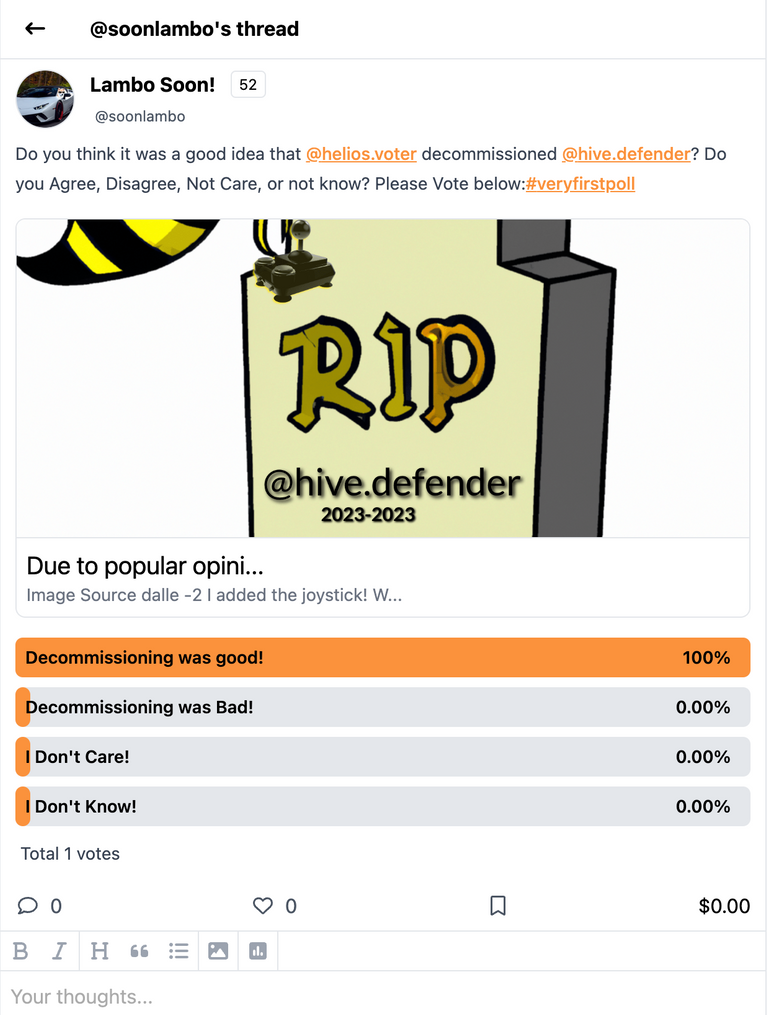 ---
---