It's A HIVE World!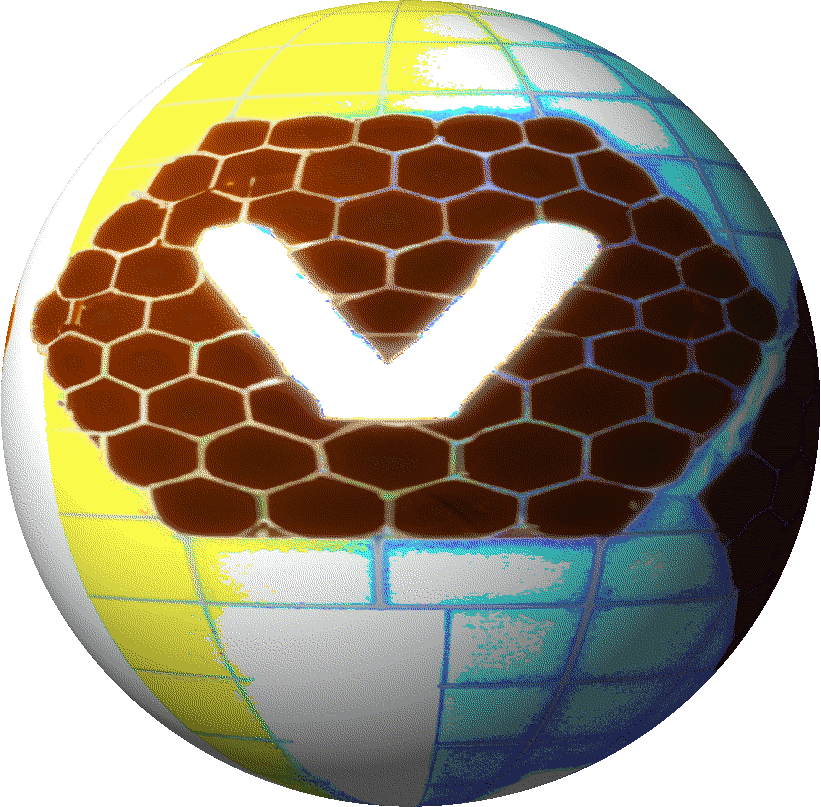 Making gifs with GIMP is fun and easy!
GIMP (GNU Image Manipulation Program) is a free and open-source image editor that can be used to create a vast array of graphic designs, including animated GIFs. If you're new to GIMP, creating an animated GIF may seem out of this world, but with a little practice and the right tools, even a noob can create professional-quality GIFs in a jiffy.
Making animated GIFs the easy way with GIMP:
Step 1: Visualize your Gif
The sky is the limit when it comes to creating animated gifs, the first step in creating an animated gif is to visualize what you want your end result to look. Going into your gif with a plan will make gathering image material for the project that much simpler.
Step 2: Gather Images Ordered Into Layers
An animated Gif is just a series of still images, like a video clip, (in gimp separated into different layers) published to be auto-played in a loop. If you don't have a series of images you can simply use one of Gimp's built-in filters features to fast-track the process while helping you get a better idea about the process of creating gifs with Gimp. All the gifs on this post were created in this simple way with Gimp's built-in animation filter as can be seen in the image below: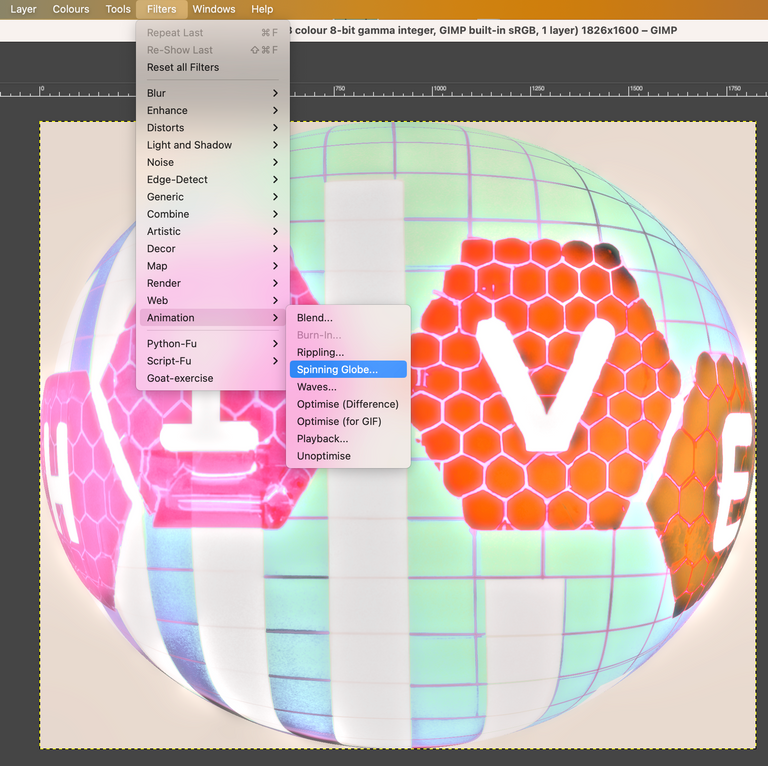 The nice thing about using gimp's built-in animation filter is that it will automatically arrange & create your gifs images into pre-numbered layers so they are all ready to publish for your gif. Selecting the Spinning Globe (as seen in the image above) automatically generated all these frames 1-9 seen below.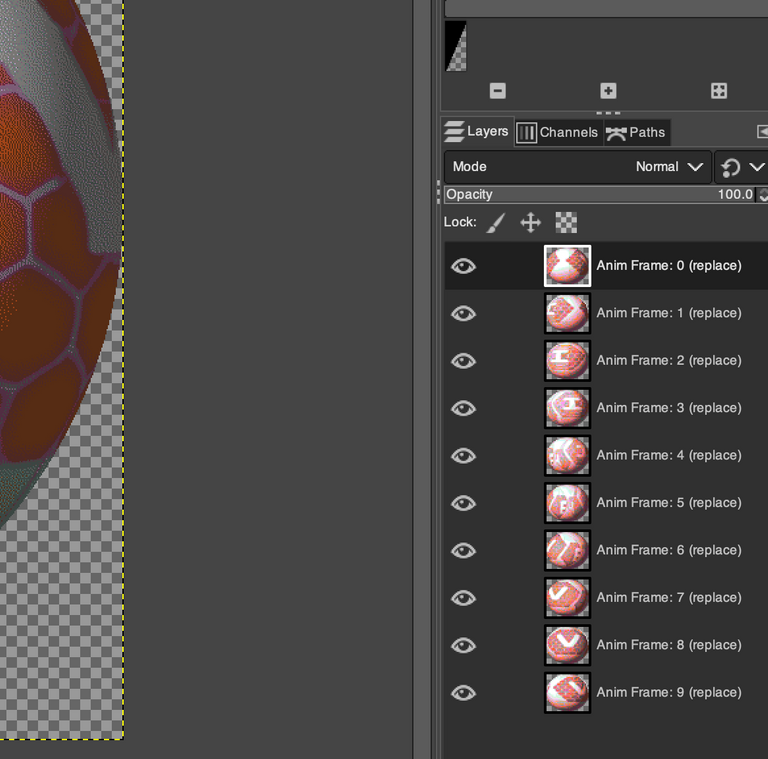 Alternatively, you can always opt to create the gif on your own & use the layers panel to control the order and time delay of your images, as well as add or remove layers as needed.
Step 3 Preview Your Work Before Publishing
Preview your GIF by going to Filters > Animation > Playback. This will allow you to see how your GIF looks and make any necessary adjustments.
Step 4 Publish
Once you're satisfied with your GIF, go to File > Export As and choose "GIF image" as the file format. You'll be able to customize the file name, destination, and other export options before saving your GIF. Click select file type if you aren't sure and click on the "GIF image" extension.

It's important to note that the "As Animation" (as seen in the image below) isn't checked by default, so in order to create your animated gif you will need to check this box on the final GIMP popup window, and also choose one frame per layer when you're making an animated gif.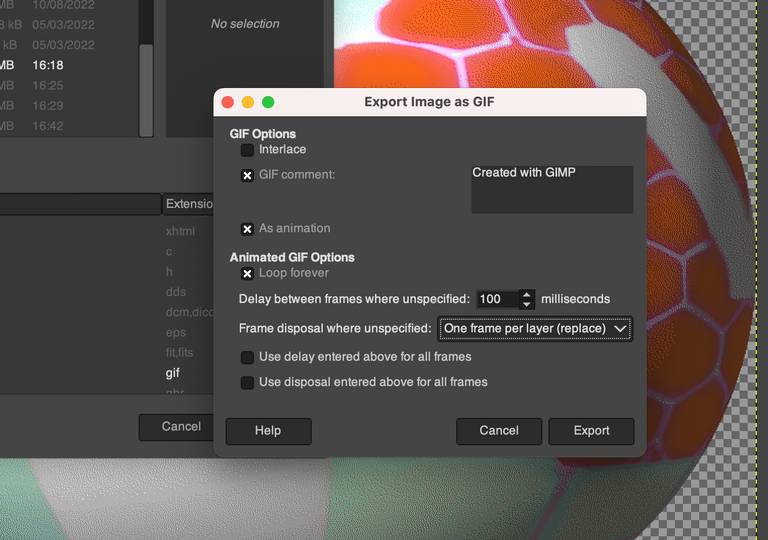 And that's it! With these four simple steps, you can create an animated GIF with GIMP. Remember practice makes perfect, so be sure to experiment with different images, effects, frame delays, and layer orders when building the perfect animation for your needs.
HIVE it's time to make waves...lol!
---
---