Is Life A RaNdOm Walk?
Heated arguments are sometimes my source of motivation. After a discussion, I always sit back to analyze everything said and done. Did they make sense or not?
Now, many people have different views of why they are on earth while others are still very much confused about that .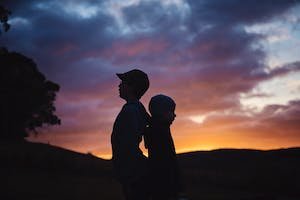 Source
This is not a lecture but a floor for sharing thoughts and facts, so I'd love to hear what you think. The question today: Is life a random walk?
Do we just come to earth without our permission to chase money till we die? This would seem quite logical to some people while others would argue about this.
I don't see this as logical. I know we all have a purpose for coming on earth. We may assume new purposes like; making your family proud or being a scholar along the way. After you've achieved those things then what? Do you die? No! This alone should let you know that there's a greater purpose ahead.
The first step to finding your purpose in life is self realization. You have to admit and make peace with the fact that you have a greater purpose ahead. Be willing to find this purpose.
Even if I didn't take any other thing out of that argument, I took the fact that we all have the same purpose on earth and that is "to become a coworker with God".
We are all sparks of God. Made from ITS image and likeness but in an unpurified form. Just like gold, we have to go through the crucibles of fire to become purified. These crucibles of fire happen to be the earth (physical world) we live in. Once we are purified enough, only then can we become coworkers with God.
You may ask: what about babies that die immediately when they are born? Or what about armed robbers who died during an illegal operation? Did they fulfil their purpose? The answer is no. That's why we have things like reincarnation.
Here's a link to a previous post I made about reincarnation
https://peakd.com/hive-148441/@wongi/a-cause-for-second-thoughts
Like I said earlier, I'd love to hear your different views about this topic.
With love, wongi ✨
---
---