Our Slovenian Tour |🇮🇹 Il nostro Blitz in Slovenia

What a wonderful adventure and experiences, we had yesterday!
It all started on Sunday night, while I was trying to get some sleep in my van in Vittorio Veneto.
Suddenly, I had the idea of leaving for Slovenia, with the laughable (but not so laughable) idea of filling up the 70 liters tank of my car with diesel at €0.50 less than in Italy.
I already knew the destination, having been there last year: a quiet and beautiful village just after Koper, where you can park on the seafront on a dead-end street (so very quiet and suitable for a good night's sleep).
❤ Izola, mon amour! ♥
Arriving shortly after midnight, I strolled along the seafront to let my furry friends, fellow adventurers @holydog and @bog, enjoy the place.
After a deep and well-deserved sleep, chatting with a local, I received advice to visit Postojna, where there are the very famous Caves and, perhaps less famous but wonderful, Castle built into a rock face and a series of caves.
In a short time we reached our destination and I went into a tourist office to buy tickets for both sights.
Since it was still too early to visit Caves and Castle (they open at 9am), we took the opportunity to walk to two Belvedere areas above the town.
Afterwards, we drove around the hill on a dirt road where a beautiful Bambi crossed the road just a few metres away - I was particularly excited and thrilled!
During that ride I also had the pleasure of chatting with my friend @mipiano.
Then we left to visit the castle (look it up on the internet because the history and details are really very interesting).
Unfortunately, dogs are not allowed in the castle and in the caves, so they had to wait for me outside (very impatiently).
We then went to the Postojna Caves, where I had an appointment at 12, and in a hundred or so people we started the tour (reaching the area with an underground electric train) where we walked for about a kilometre and a half in the middle of a really wonderful scenery.
The Postojna Caves are the first caves in the world to be electrically illuminated, although they were discovered in the 1800s and initially lit with oil torches.
The electric lighting is really well done, perhaps the best in the world.
On the way back on the little train I had the good idea of taking a video with my mobile phone.
(You can see the result in the video at the beginning of this post).
Once the visit to the caves was over, after having "grazed" a bit the dogs who waited for me locked in the car, we left for Ljubljana, the capital of Slovenia, of which I have been told very well, having a very characteristic old town along the river and full of bars, restaurants and shops of all kinds.
I was hoping to meet a real great runner, the Slovenian @ervin-lemark , but as I didn't have his phone number, I couldn't inform him of my presence in time to meet us and have a !PIZZA, a !BEER or a glass of !WINE together.
At the end of the day, driving around the capital, we went to a camper parking area (suggested by the tourist company): unfortunately the place was really bad, in the middle of busy roads and very little greenery.
So I decided to go back to the coast to sleep in Portorož, a place recommended by my friend Max.
At the end of the day I realised that I had walked a really long way, and the tiredness of my body was giving me a good sign of it!
I hope soon to have time and inspiration to publish the details of our travel experiences on my blog @amico
---
Thank you for your time!
Any feedback from you is always very welcome!
If you glad, see you tomorrow? 🙏
A huge hug! 🤗


---
Fitbit Statistics
|🇮🇹 Statistiche Fitbit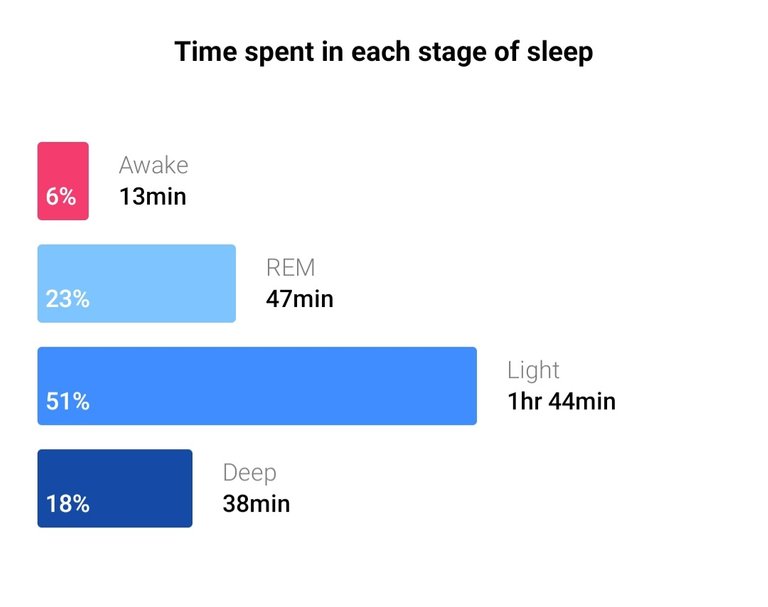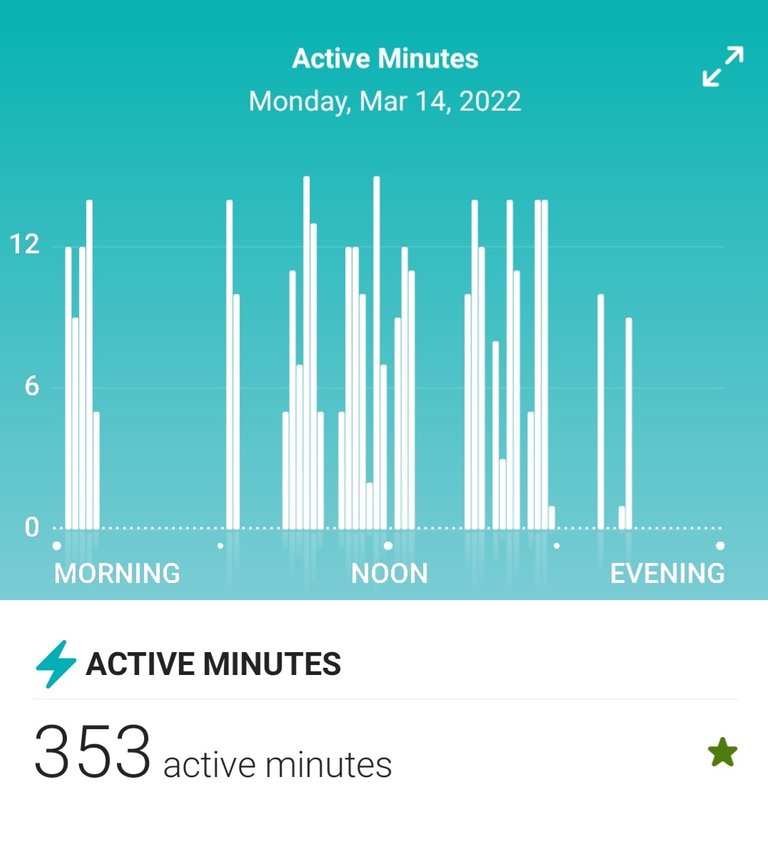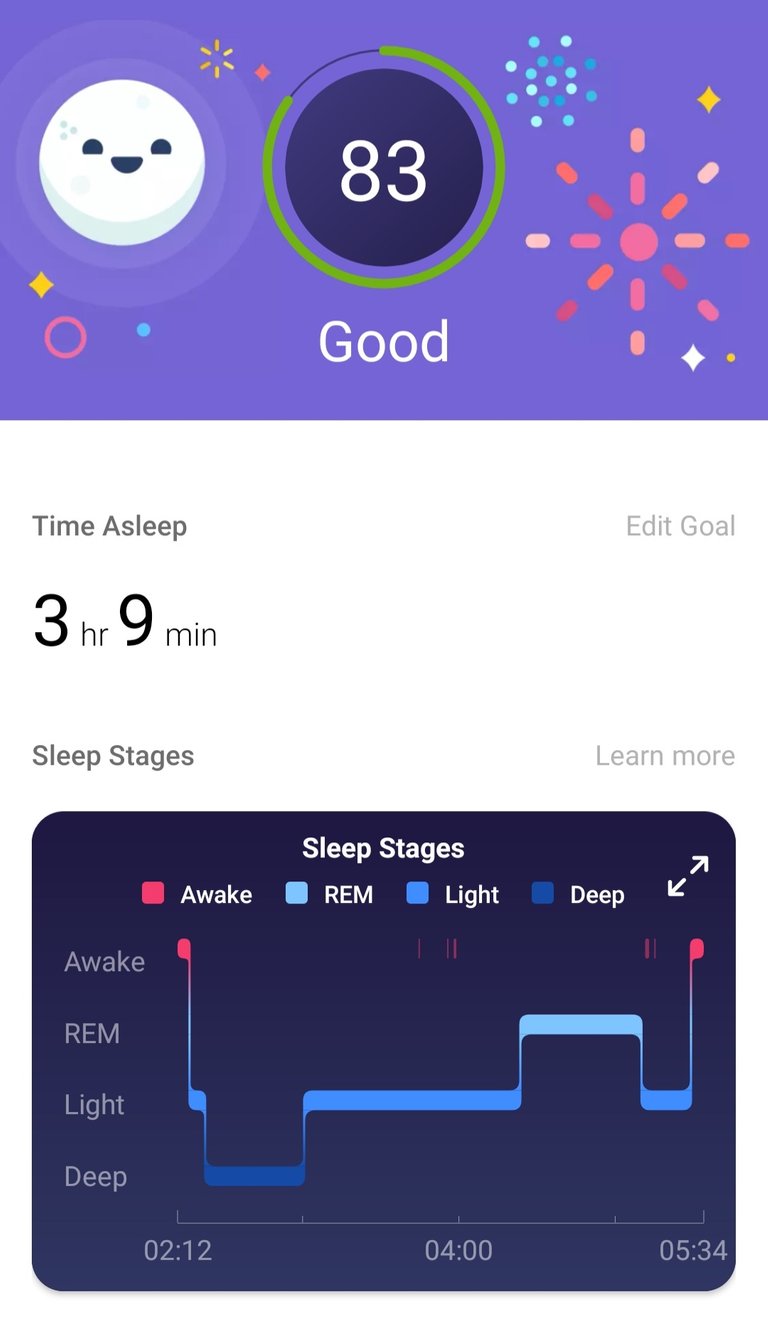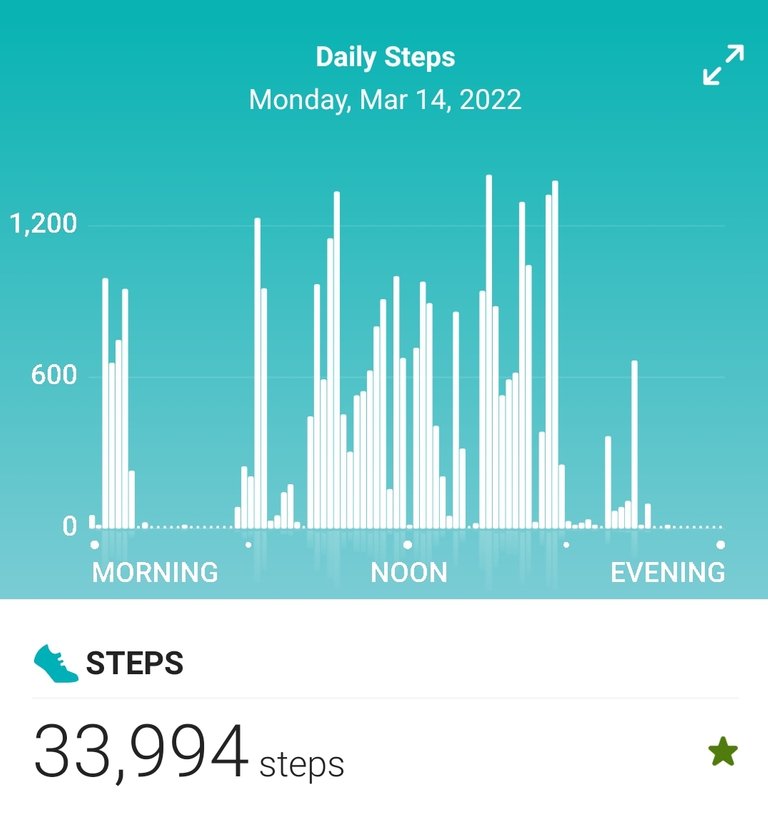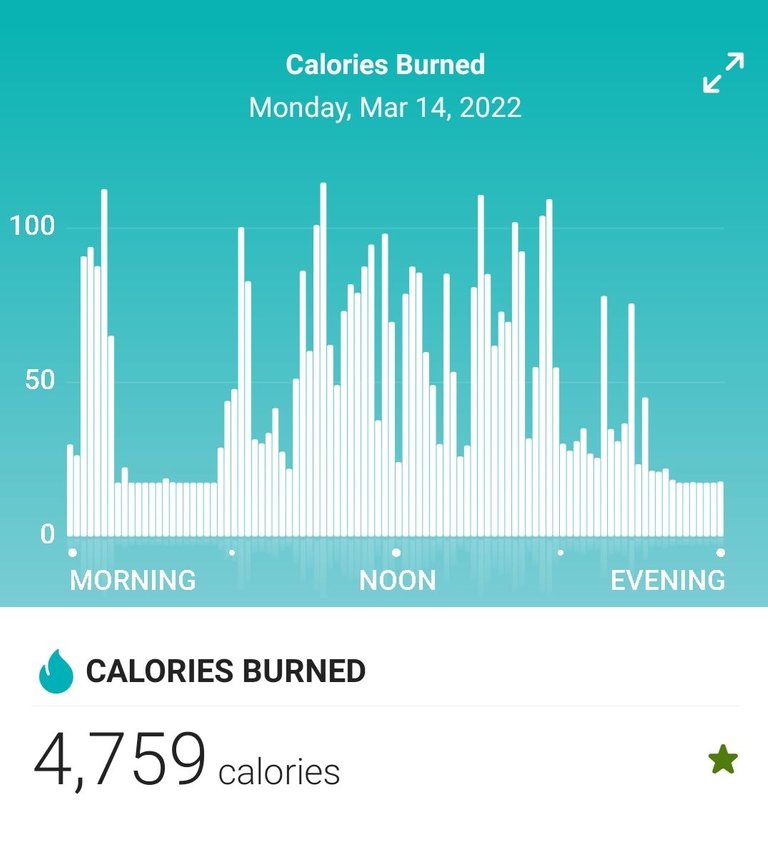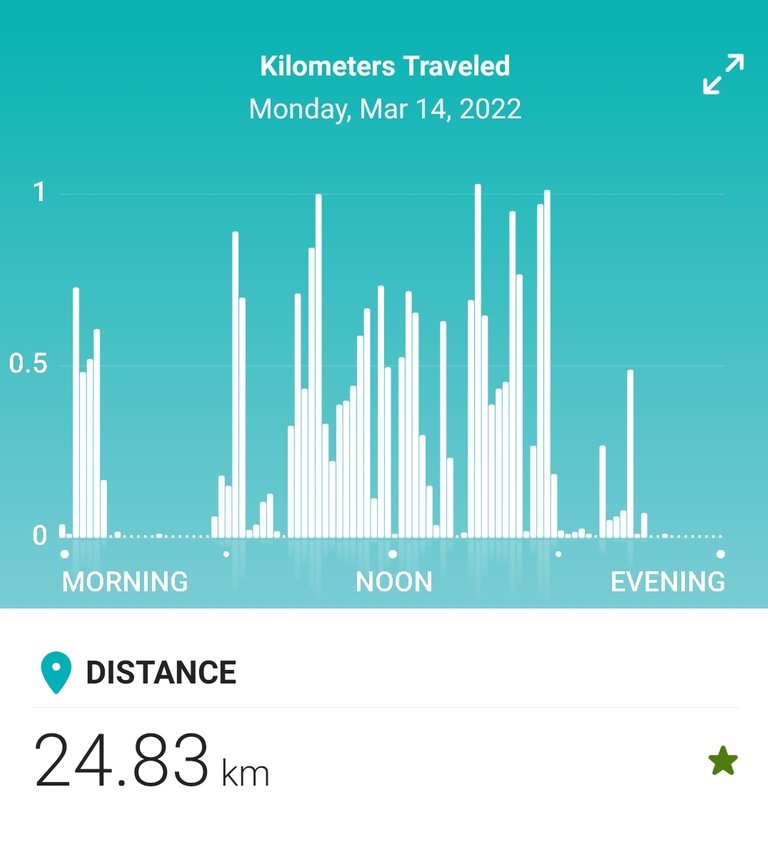 ---
Ita 🇮🇹
Ehi [email protected] [email protected]: grazie di essere [email protected] a visitare il mio blog!
Che magnifica avventura ed esperienze, abbiamo avuto ieri!
Tutto è cominciato domenica notte, mentre cercavo di prendere sonno all'interno del mio Van a Vittorio Veneto.
Ad un tratto, mi è balenata l'idea di partire per la Slovenia, con la sc risibile (ma neanche tanto) di fare il pieno di gasolio a €0,50 di euro in meno che in Italia.
La destinazione già la conoscevo, essendoci stato l'anno scorso: un tranquillo e stupendo paesino poco dopo Capodistria, dove è possibile parcheggiare in riva al mare su una strada senza uscita (quindi tranquillissima e adatta per uno splendideo sonno).
❤ Izola, mon amour! ♥
Arrivati poco dopo mezzanotte, ho passeggiato lungomare per far sgranchire e far gioire il luogo ai miei amici pelosi, compagni d'avventura @holydog e @bog
Dopo un profondo e meritato sonno, chiacchierando con un locale, ho ricevuto consiglio di visitare Postumia, dove ci sono le famosissime Grotte e, forse meno famoso ma meraviglioso, Castello costruito in una parete rocciosa e una serie di grotte.
In poco tempo abbiamo raggiunto la destinazione e sono entrato in un uffici turistico per comprare i biglietti di ingresso per entrambi le attrazioni turistiche.
Siccome era ancora troppo presto per visitare Grotte e Castello (aprono alle 9 del mattino), abbiamo approfittato per raggiungere a piedi due zone Belvedere sopra la città.
Dopodiché, in macchina, abbiamo fatto un giro in collina percorrendo una strada sterrata doe un bellissimo Bambi ci ha attraversato la strada a pochi metri: la cosa mi ha particolarmente emozionato ed entusiasmato!
Durante tale giro ho avuto anche il piacere di scambiare in chat alcuni saluti con l'amica @mipiano
Poi siamo partiti per andare a visitare il castello (cercatelo su internet perché la storia e i particolari sono davvero molto interessanti)
Purtroppo sia nel castello che nelle grotte i cani non sono ammessi, quindi mi hanno dovuto attendere fuori (cion molta impazienza)
Ci siamo quindi recati alle Grotte di Postumia, dove avevo appuntamento alle 12, e in un centinaio di persone abbiamo cominciato il giro raggiungendo in trenino elettrico sotterraneo la zona in cui abbiamo camminato per circa un chilometro e mezzo in mezzo a uno scenario davvero meraviglioso.
Le Grotte di Postumia sono l mondo le prime Grotte che sono state illuminate elettricamente, pur essendo state scoperte nel 1800 ed inizialmente illuminate con torce a petrolio.
L'illuminazione elettrica è davvero fatta molto bene, forse la migliore al mondo.
Durante il percorso di ritorno in trenino ho avuto la buona idea di effettuare una ripresa con il cellulare.
(Il risultato lo potete vedere nel video all'inizio del post)
Finita la visita alle grotte, dopo aver "pascolato" un po' i cani che mi hanno atteso chiusi in automobile, siamo partiti con destinazione Lubiana, la capitale della Slovenia, di cui mi hanno parlato molto bene, avendo un centro storico lungo il fiume molto caratteristico e ricco di bar, ristoranti e negozi di ogni genere.
Speravo di poter incontrare un vero e grande Runner, lo sloveno Ervin ma, non avendo un suo contatto telefonico, non mi è stato possibile comunicargli la mia presenza tempestivamente per poterci incontrare e mangiarci assieme una pizza, berci una birra o un calice di vino.
Terminata la giornata scorrazzando in lungo e in largo per la capitale, ci siamo recati in un area sosta camper (suggerita dalla azienda turistica): purtroppo il posto era davvero brutto, in mezzo a strade trafficate e davvero pochissimo verde.
Quindi ho deciso di ritornare sulla costa per andare a dormire a Portorož, luogo consigliato dal mio amico Max.
A fine giornata mi sono reso conto di avere camminato davvero molto, e la stanchezza del mio corp me ne dava ben segno!
Spero presto di avere tempo e ispirazione per pubblicare sul mio blog @amico i dettagli di queste nostre esperienze di viaggio.
---
Grazie per avermi dedicato il tuo tempo!
Qualsiasi tuo commento, è sempre molto gradito!
Ci si rilegge domani? 🙏
Un caro abbraccio! 🤗

(All images in this post, unless otherwise indicated, were taken by me and are licensed CC0 by @amico.sports)



This report was published via Actifit app (Android | iOS). Check out the original version here on actifit.io




14/03/2022

33994

---
---