Splinterlands Amazing Battles – flying battle by a thread

Today we will analyze a Modern Gold League Tournament battle with details that make all the difference.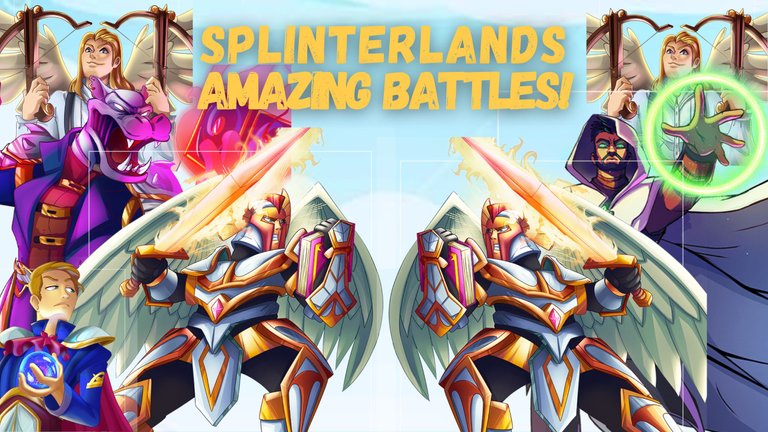 The rules for this battle are:
Target Practice: All Ranged and Magic attack Monsters have the Snipe ability.
Earthquake: Non-flying Monsters take 2 Melee damage at the end of each round.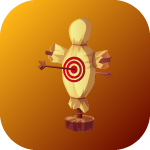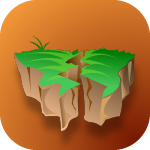 26 MANA

For this battle, choosing flying monsters is imperative, so you don't take damage from the earthquake.
The life element is where powerful flying monsters are found most used by most players.
MY TEAM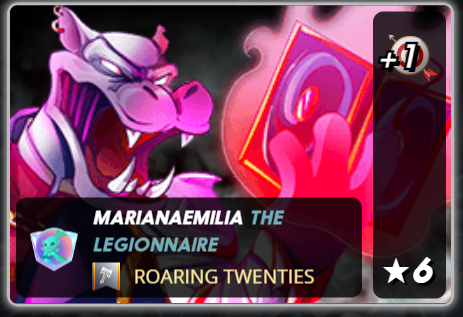 GENERAL SLOAN
URIEL THE PURIFIER
CHAOS AGENT
CELESTIAL HARPY
SOUL FIEND
DAX PARAGON
PELACOR ARBALEST
ENEMY TEAM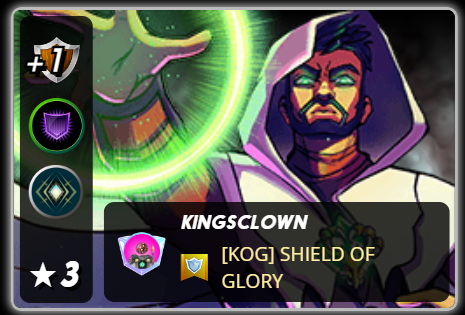 GRANDMASTER RATHE
URIEL THE PURIFIER
CHAOS AGENT
CELESTIAL HARPY
PELACOR ARBALEST
SOUL FIEND
Click on the image to watch the fight: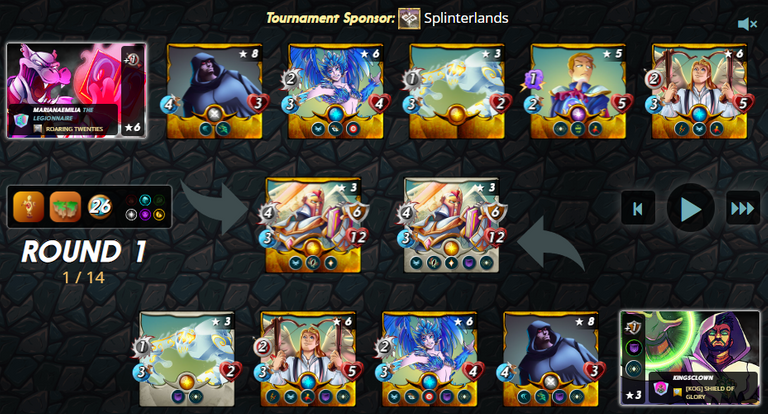 We can see that the strategy of both teams is similar.
The two teams of the life element are identically on the front line.
But my team had one more monster.
Because my opponent chose GRANDMASTER RATHE with a cost of 6 MANA, I chose GENERAL SLOAN with a fee of 4 MANA, leaving me with 2 MANA composed by DAX PARAGON.
I also wondered about using the GRANDMASTER summoner, but I decided to have one more striker on the team.
BATTLE
The tanks don't attack in the first rounds, and the attacks focus on the CHAOS AGENT, and mine couldn't take it, being the first to die.
The armor also helped the enemies survive my attacks in the first round.
Still, as soon as the second round starts, the earthquake does not forgive and kills the non-flyers on the battlefield.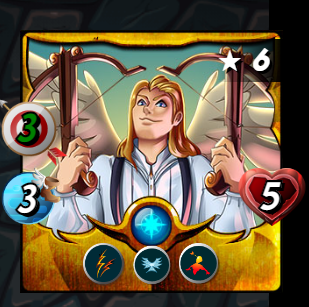 PELACOR ARBALEST, with its increased attack, makes two attacks directed at its twin brother, breaking its armor and leaving it vulnerable, for CELESTIAL HARPY to finish.
Now the issue of tanks is critical, as they have identical stats, but mine is gold foil.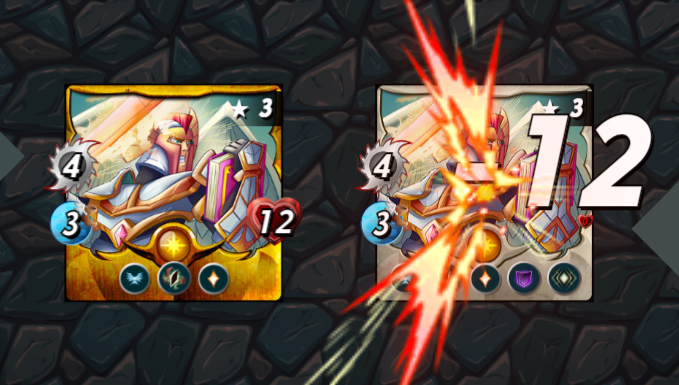 My tank attacked first, then destroyed his mirror, dealing 12 damage (3x4)
So then my victory was decreed.
In this battle, we saw that details make the difference.
Choosing to have armor or one more monster on my team was my doubt when selecting.
Still, I trusted the more significant amount of monsters on the battlefield.
That's why we must use the time necessary to choose the best way possible, in addition to our team, predict the choice of strategy that our opponent can use, thus surprising him.
See this amazing battle again: @marianaemilia versus @kingsclown
---

---
Follow me on Twitter
Join the fun now: Sign up here
---
Images: @splinterlands
---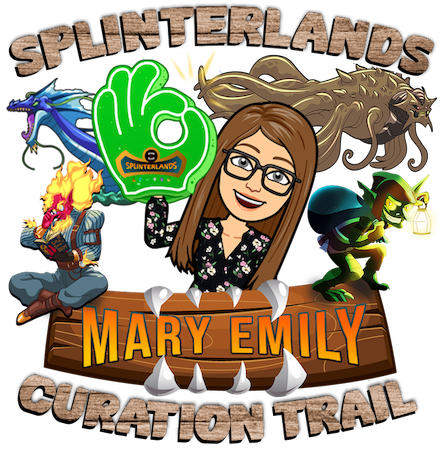 Follow my Curation Trail on HiveVote; Join the widest and most profitable trail about Splinterlands and help reward the best content creators. Learn more here.
You can also delegate Hive Power and/or SPT to me; Learn how
Thank you very much!
---
---
---