Hive Borehole: Building a Strong Brand Image with the Hive Plaque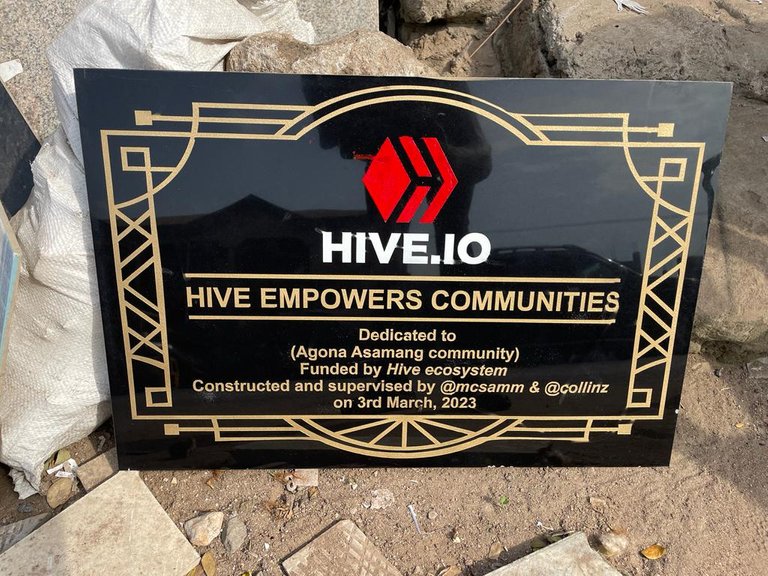 The Hive Borehole project has made significant progress and is approaching completion of all work phases. It's exciting to witness yet another project that will be unveiled and make a positive impact on numerous people's lives.
This project is a testament to the capabilities of the Hive platform, and we see enormous potential for the Hive blockchain in addressing one of the world's most pressing issues, which is the lack of safe drinking water. As the world approaches World Water Day, it presents an excellent opportunity for us to promote Hive and showcase the impact it is making in Ghana, West Africa.
To ensure that our Hive Borehole projects are memorable and create a lasting brand impression, we always include an engraved plaque that displays the project's details.
We prioritize consistency in design and color across all Hive projects as we recognize the importance of branding. These plaques not only add an aesthetic touch to the project, but also serve as a means of leaving a lasting brand impression within the communities where we have constructed the Hive boreholes.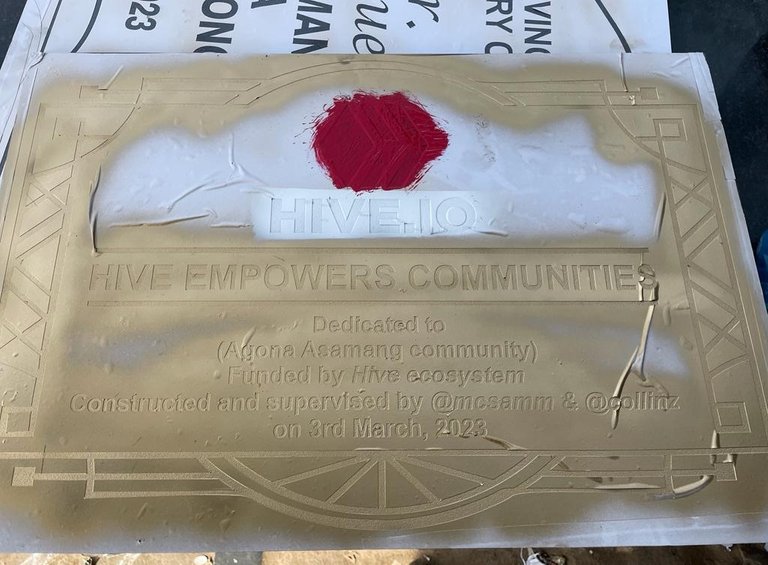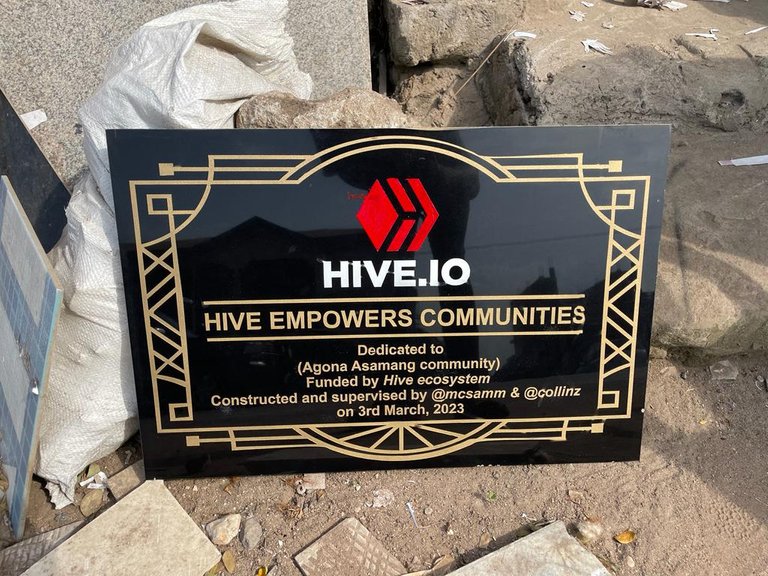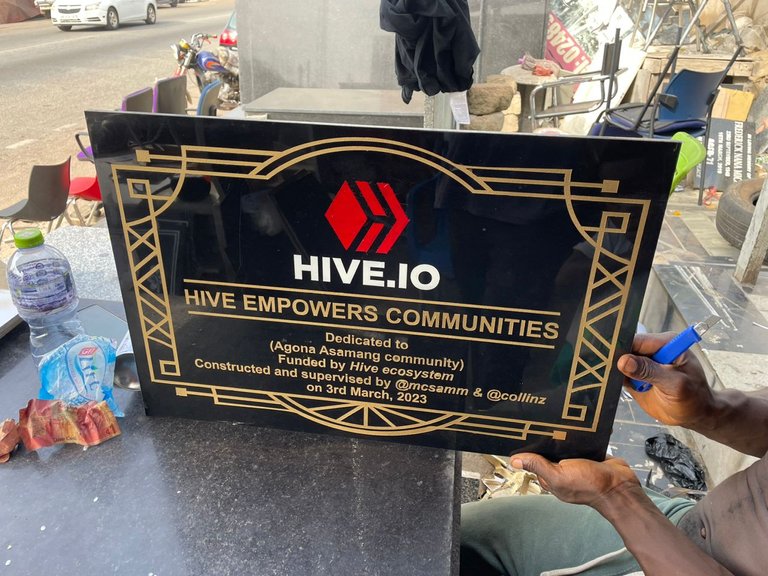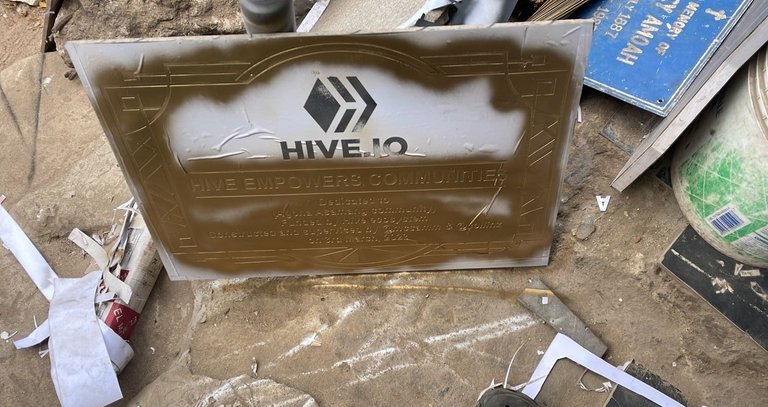 The plaque is a vital component of our marketing strategy as it promotes Hive to the public. We use both online and offline marketing approaches to reach a wider audience and ensure that people learn about Hive.
We are currently at phase two with the tiling work and other finishing touches that would ensure the project gets a new look.
The final phase, Phase 3, marks the completion of the project and is centered around its launch.
The launch is a crucial aspect of the project as it makes it available for community use and provides an opportunity to educate people about Hive. In addition to the plaque, popular TV stations in Ghana will cover the live event and share news about it with the majority of Ghanaians to help them learn about the impact of Hive in Ghana.
Other news networks will also spread the word about the project on their various platforms and social media channels. All these efforts are aimed at exposing Hive to many Ghanaians and beyond. It has been a fantastic work so far, and we remain grateful to the Hive community. We will continue to keep the community updated on every development.
Construction of borehole system
Location : Asamang (Ghana, West Africa)
Sponsor:@valueplan




Project Managers:@mcsamm and @collinz
---
---