Navigating Financial Hardships: The Unforgettable Embarrassing Incident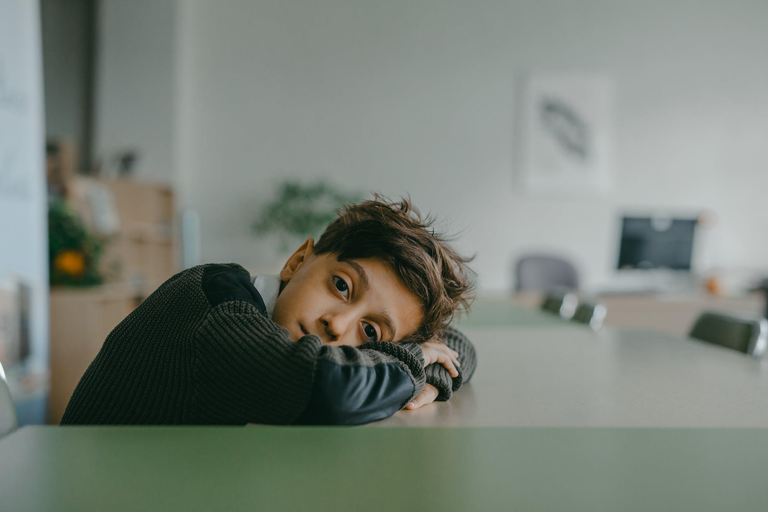 Self-sufficiency is an important financial goal that many families strive to achieve because it enables them to take charge of their lives and protects them from the uncertainties of life. Parents, particularly fathers, are entrusted with the responsibility of providing and supporting the family with the necessities of life. This responsibility is significant and crucial for the family's survival. One factor that allows families to live comfortably, or at least modestly, regardless of the country's economic state, is financial security. The inadequacy or absence of this essential security causes distress and hardship for families lacking it. Unfortunately, my family found itself in the latter situation many years ago.
Over two decades ago, during my early teenage years, my family relocated to a new town due to the sale of our former place of residence by the landlady. The thought of leaving our former place saddened us as we would be leaving behind long-time friendships and cherished relationships. Sadly, the circumstances leading to our departure were beyond our control.
The search for a new apartment initially proved daunting for my parents, but they eventually secured one through persistence. Our new apartment was located in another town, far away from our previous residence, on the outskirts of the city. Although we were unhappy about leaving the life we had built, we were also excited about exploring the prospects of our new residence, which had a larger apartment and a serene environment. Initially, it was difficult to settle down in our new home, but we adapted after a couple of months.
Within a year of moving to our new residence, our standard of living improved significantly as both my parents excelled in their respective vocations. During this period, my parents purchased new household furniture and appliances, ensuring our comfort. My mother's business also received a boost as she acquired a larger grocery store closer to home. Life was pleasant and fulfilling for our family as we lived comfortably and enjoyed financial security stemming from my parents' hard work.
Unfortunately, our fortunes changed a few years later when my father lost his job under controversial circumstances. This unfortunate incident caused serious problems for my family and marked the beginning of the hardships we were about to face. To earn income and support our family, my dad decided to invest in agriculture in our home state after losing his job. This period proved tough as we had to rely solely on my mother for sustenance while awaiting the maturation of my dad's agricultural investment.
My mother did her best to support our family during this period, but the responsibility was overwhelming, and her grocery business suffered as a result. The reduced earnings exposed us to the ordeal of austerity, which we were not accustomed to. Moreover, as time went on, we found it difficult to afford basic necessities due to financial constraints. This experience was unpleasant, as it felt like falling from the summit of a mountain to the depths of a valley!
We continued to live frugally, optimistic that my dad's agricultural investments would soon yield returns. Unfortunately, things did not go as expected. The government of our home state confiscated my dad's farmland, claiming it as their own. Despite my dad's efforts to reclaim the land, the government refused to return it. This development further worsened our situation.
The loss of my dad's agricultural investment forced my parents to work together at my mother's grocery store. However, they struggled to keep the business afloat as most of the profits were used to sustain our family. Our situation continued to deteriorate, and we soon accumulated debts.
The incurred debts and limited funds of my family prevented my parents from providing me with some of my needs at school. This situation led to a humiliating experience at school when my class was assigned a school project to complete within a stipulated period. I informed my parents about the project, which required a substantial amount of money to purchase the materials needed. However, I received only half of the required sum from my parents due to financial limitations.
I critically analysed my situation and thought of the best way to execute my project with the limited funds that I had. I conceived the idea of buying secondhand materials at a discount and decided to act on it as it would enable me to carry out my project successfully on a budget. Unfortunately, I was wrong.
The scheduled date for the presentation of school projects in my class eventually arrived. Each student made a presentation and received cheers from the rest of the class. Every other student had a good presentation before mine, and I was optimistic that I would also perform well. However, the turn of events was different from what I had anticipated. The model for my school project disintegrated midway into my presentation, much to my amazement. I was startled by this incident as I had tested my model so many times and rectified all the issues that came up before my final presentation. I felt so disappointed with the outcome of my presentation and wished to vanish into thin air at that moment!
My teacher and classmates, noticing that I felt disappointed with my presentation, tried to encourage and cheer me up by coming over to hug me. Nevertheless, their kind gesture did little to assuage the embarrassment I felt. I had just witnessed the product of all my hard work collapse like a house of cards! I had never felt so embarrassed in my life as I did in that moment. I began to analyse the cause of my failed presentation and concluded that it was caused by the cheap secondhand materials I had bought for the project. I felt devastated long after the incident.
In retrospect, I realised that I was too hard on myself and should have been proud of what I had tried to accomplish with my limited budget. Although I wished my parents were able to provide me with enough money to execute my school project, I could not feign ignorance of the financial challenges we were experiencing at that point in time and could never blame them for the failure of my school project presentation. I also learned an important lesson from this painful experience: financial empowerment is important as it makes life much easier.
The end.
---
You can join the neoxian city prompt hosted by Momogrow here
---
Thanks for reading,
Have a splendid day folks.
---
credit: click cover image for image source
Posted using Neoxian City
---
---