Skunky Night Run
I just finished a 6.018km running that lasted about 0hh:26mm:0ss !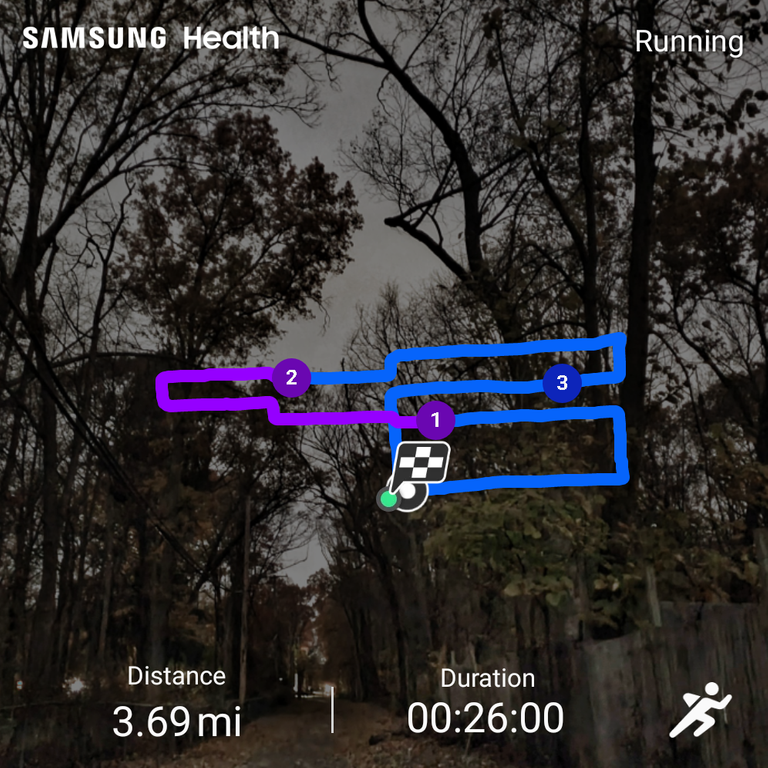 Just like yesterday, sometime after 9pm, I decided to go for a short-ish/fast-ish run. Yeah, these are not real words, but they work well to characterize these runs. I changed the route a bit, but the distance was pretty much the same. The good news is that I improved my average pace again. First foray into the sub-7min/mile territory in a very long while, several months for sure. 6:57 min/mile pace to be exact, and as the mile splits below show, it was getting faster and faster. That is very unusual for me, as I tend to start faster than my form allows, causing me to slow down later. Of course, the distance was only about 6km, but that's progress again! Just like I said yesterday, faster short runs, and longer runs at same speed. That should pay off eventually.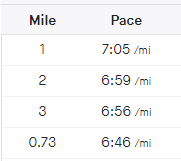 Unlike yesterday, plenty of wildlife today. First scare less than half a mile in the run. From the corner of my eye, I saw a skunk (hence the title) charging at me. Well, I thought it was, but it was actually trying to get into a pipe (these big pipes running along all the front yards) for cover. I literally jumped several yards sideways, and ended up past the middle of the road. Luckily, the traffic is very low in these streets, so no danger. Like I said a few days ago, I have to be careful with my dogs, they're good at getting skunked...
Then of course, plenty of deer, and another scare. Well, more like a startle when a family jumped out of a yard, just in front of me. When fawns are involved, you never know what the deer will do. But they just went their way, and I continued on mine.
Tomorrow, probably a rest day after running 2 days in a row, and also because snow is in the forecast. But not sure yet, we'll see how it goes and when I can fit the next run.
Till then, keep Exhausting!
Check out some detailed info at my EXHAUST page
Join me in testing out EXHAUST!
---
---