Music4life: Looks like this platform is shaping nicely....
Hello Community
---

I started playing the Rising Star game some time ago, and it was how I got to know about Music4life in the early stages. There was a period where I was gone for around 2 months lol, basically busy with something else, but now I have returned.
---
I had a deeper look at the platform and it is looking good. I started catching up on the articles about Music4Life and came across this one:
https://www.musicforlife.io/hive-167922/@nickyhavey/unofficial-ranks-for-vibes-tokens by @nickyhavey
What I found interesting about the post was the unofficial ranking system from the post: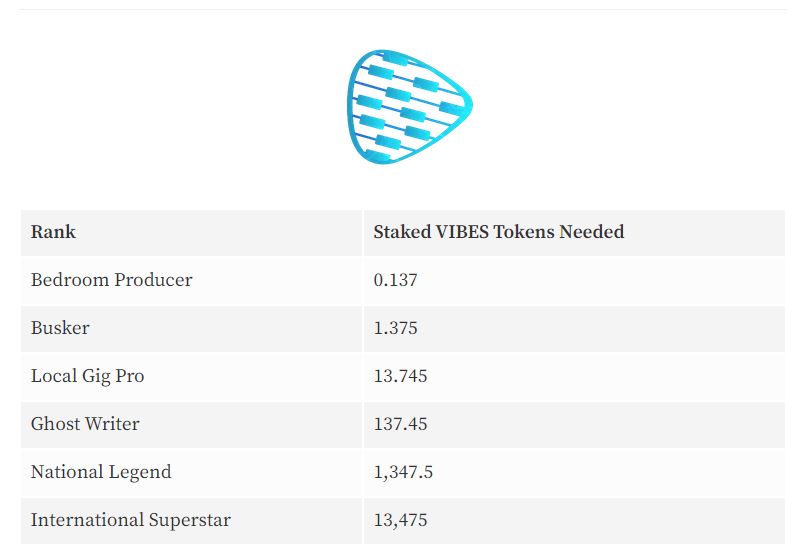 This is quite amazing, as I am currently a "National Legend" according to this lol...
Looks like my next Goal is to become the "International Superstar", but it will definitely not be easy at all. I currently just have over 1700 tokens, and will be accumulating along the way.
---
HIVE ENGINE - VIBESM
I also came across this post:
https://peakd.com/hive-167922/@spinvest/spinvest-has-funded-it-s-1st-hive-tribe-check-out-musicforlife
It is a really great post about #MusicforLife by @spinvest
I started to learn about the mining token VIBESM, and also understand a bit more about the tokenomics of VIBES
---
VIBESM - MIning
So I made a small purchase of VIBESM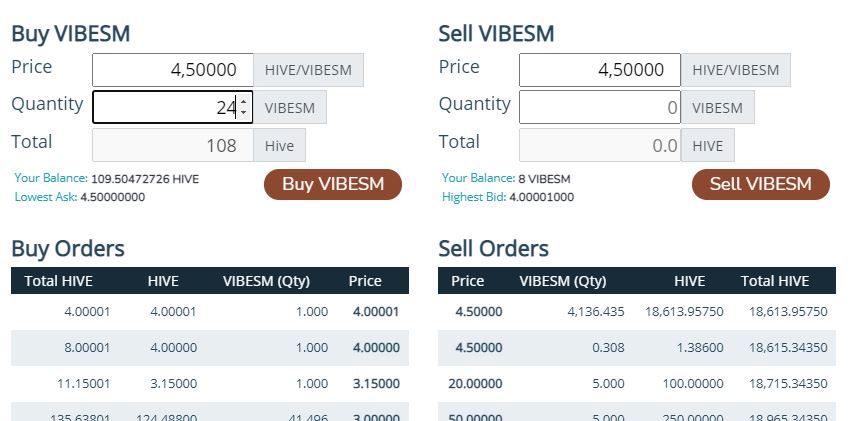 I have no idea how to stake this, so if you know how to stake VIBESM so that I can start earning VIBES, please let me know in the comment section.
---
Small observation
One small issue that I am observing is the color of links on the platform. The light turquoise blue makes it quite difficult to read against a white background at times. let me know what you think about that.
---
Like, Follow and Comment
Have a great day
---
---