Ein buntes, schräges Potpourri / A colorful, weird potpourri 😎 #LMAC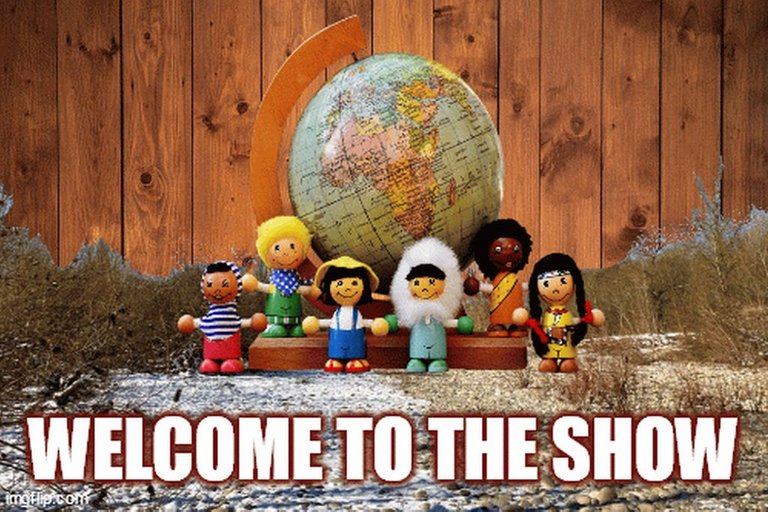 Die allseits beliebte #LMAC CHALLENGE findet natürlich auch diese Woche wieder statt, bereits zum 156. mal spendiert @shaka ein Foto aus seinem Album, an dem sich Künstler aus aller Welt und solche die es werden wollen, nach Herzenslust austoben dürfen, um daraus eine Fotocollage zu erstellen.
The ever-popular #LMAC CHALLENGE takes place again this week, of course, already for the 156th time @shaka donates a photo from his album, on which artists from all over the world and those who want to be, may let off steam to their heart's content to create a photo collage.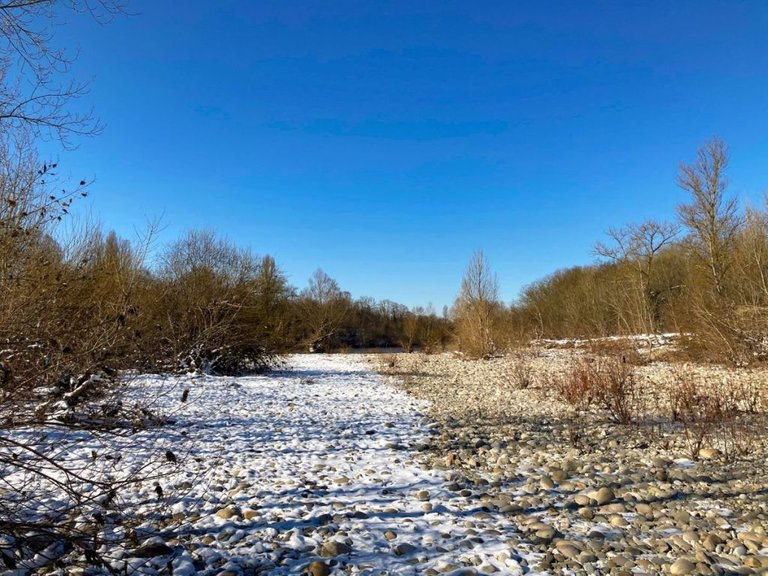 @shaka
Auch ich bin gerne wieder mit dabei und präsentiere heute wie gewohnt, ein buntes Potpourri aus Comedy, Drama und Horror Themen, wofür ich mir Hilfe von außen holte.
Neben Pixabay halfen mir die Künstler Freunde @seckorama, @agmoore, @alex2alex, @mballesteros, @eve66 und @quantumg dabei, meine Ideen umzusetzen.
Ohne deren Bilder, welche sie zum freien Gebrauch in der LMAC IMAGE LIBRARY, kurz #LIL ausstellen, hätte ich alt ausgesehen.
So aber gelang es mir wieder ein paar kleine Kunstwerke zu kreieren, die ich euch nicht vorenthalten möchte.
I am also happy to participate again and present today as usual, a colorful potpourri of comedy, drama, and horror themes, for which I got help from outside.
Besides Pixabay my artist friends @seckorama, @agmoore, @alex2alex, @mballesteros, @eve66 and @quantumg helped me to realize my ideas.
Without their pictures, which they exhibit for free use in the LMAC IMAGE LIBRARY, short #LIL, I would have looked old.
But so I managed again to create a few small works of art, which I do not want to withhold from you.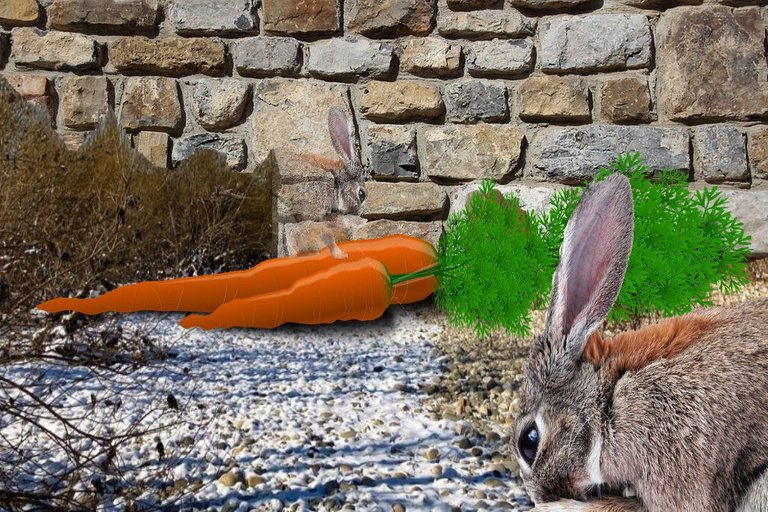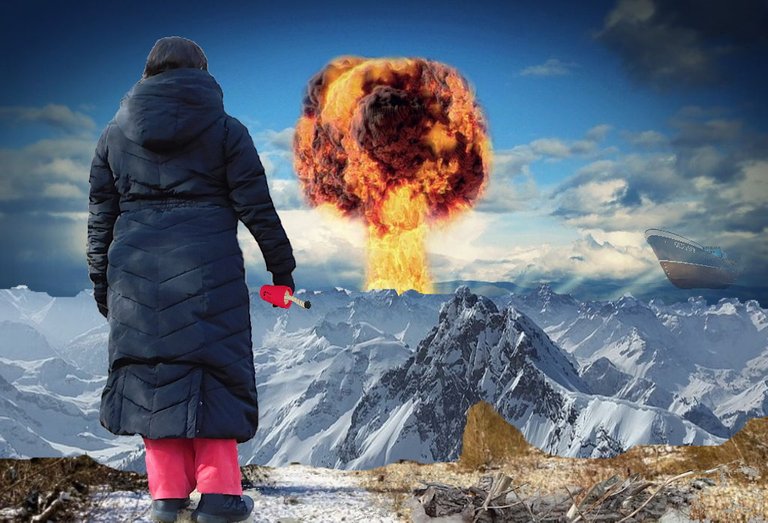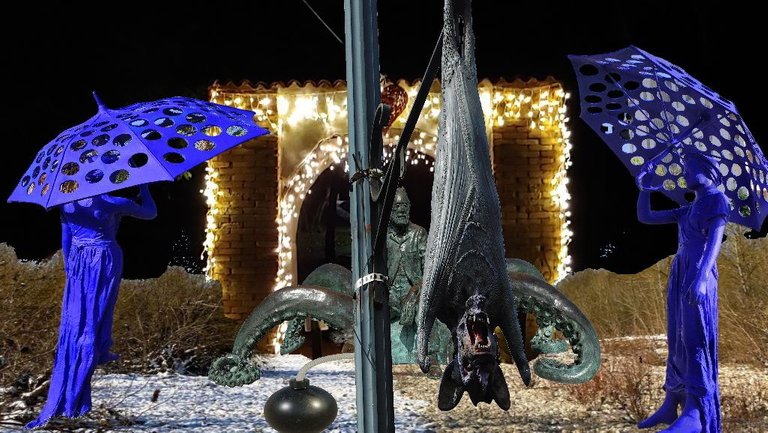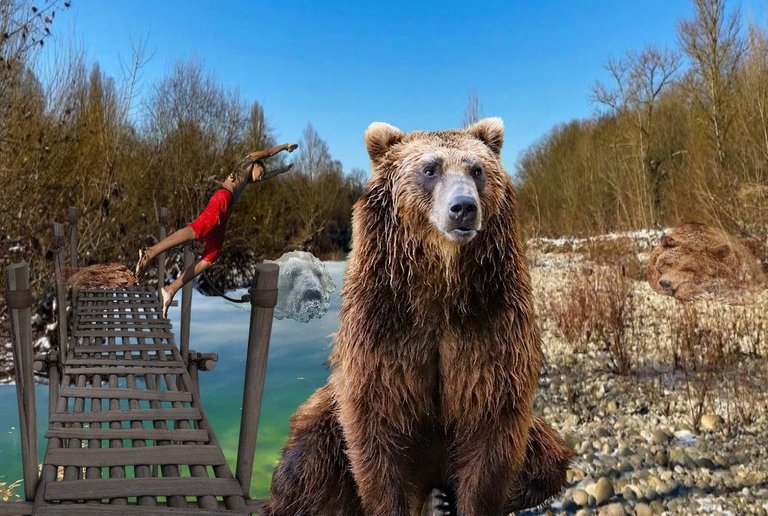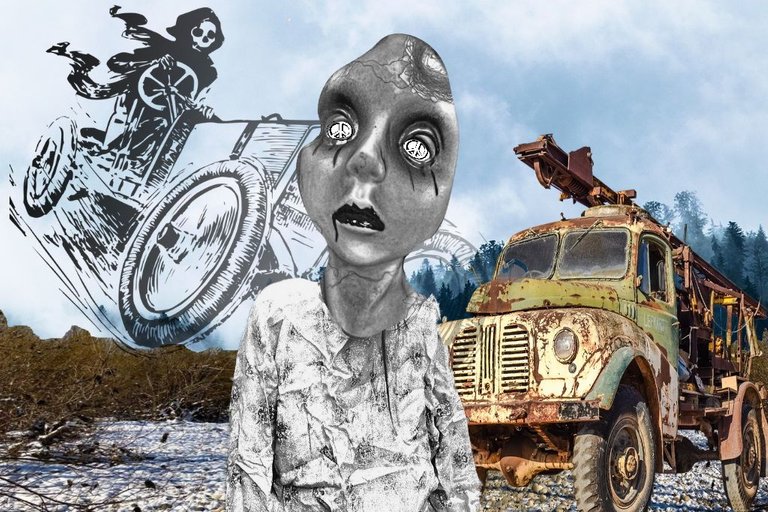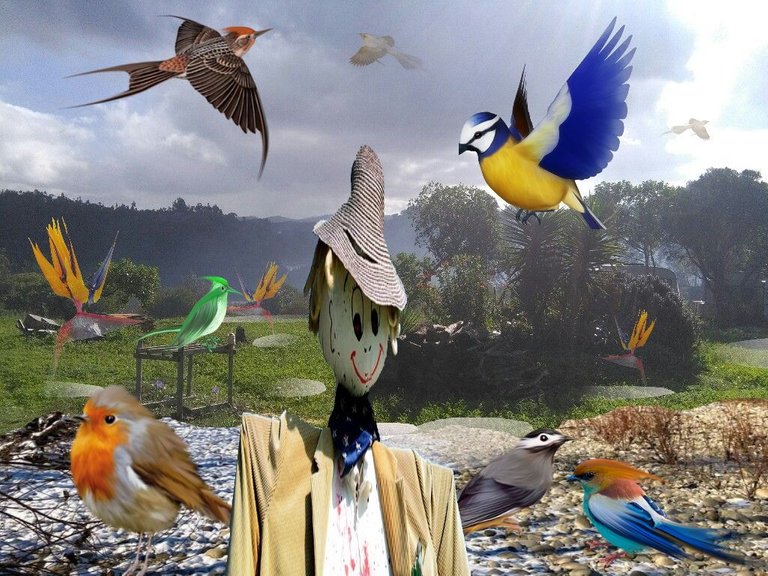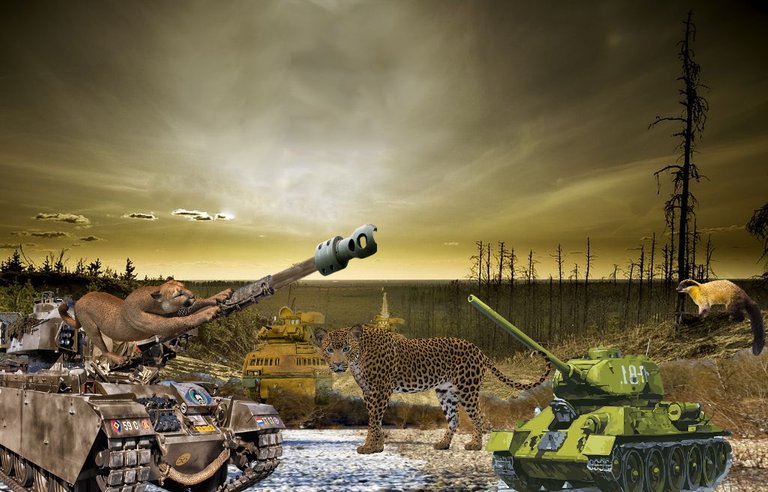 Als Kandidat, mit dem ich den Versuch starten will ins Finale einzuziehen, habe ich mich für das folgende Werk entschieden, dem ich den Namen " Zwillinge " gab.
As a candidate, with which I want to start the attempt to move into the final, I have chosen the following work, which I gave the name " Twins ".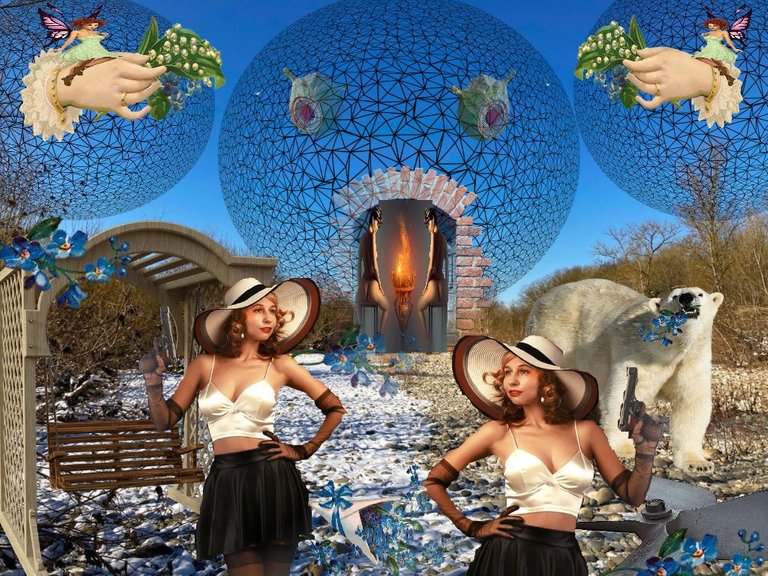 SOURCES:
Schiffschraube https://www.lmac.gallery/lil-gallery-image/11155
Alien https://www.lmac.gallery/lil-gallery-image/11123
Gitterfenster https://pixabay.com/de/photos/fenster-freigestellt-2115417/
Schaukel https://pixabay.com/de/illustrations/schwingen-gitter-drau%c3%9fen-h%c3%b6lzern-4076863/
triangel https://pixabay.com/de/illustrations/dreieck-poly-low-poly-hintergrund-4657389/
Eisbär https://pixabay.com/de/illustrations/eisb%c3%a4r-freigestellt-tier-natur-4738342/
Fantasy https://pixabay.com/de/photos/fantasy-model-k%c3%b6rper-inna-mikitas-5196114/
Vintage https://pixabay.com/de/illustrations/vintage-blumen-stiefm%c3%bctterchen-alt-4078346/
Elfe https://pixabay.com/de/illustrations/frau-m%c3%a4dchen-elfe-sch%c3%b6nheit-3026165/
woman https://pixabay.com/de/photos/frau-sch%c3%b6nheit-reizend-dame-hut-7532831/
Und das war es auch schon wieder, ich hoffe das ihr beim betrachten meiner künstlerischen Ergüsse genau so viel Spaß hattet wie ich beim basteln, wünsche allen Teilnehmern viel Glück und hoffe das wir uns spätestens beim nächsten mal wieder sehen, wenn es erneut heißt #letsmakeacollage! 😎
And that was it again, I hope that you had as much fun looking at my artistic outpourings as I had while tinkering, wish all participants good luck and hope that we see each other again at the latest next time when it's called again #letsmakeacollage! 😎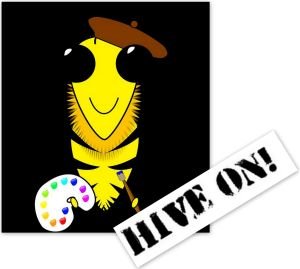 ---
---