A year, dangerous code and an orca between
Well, is anyone posting about anything else than Steem? lols, that'd be silly, as no one cares about anything else at the moment. Yes, I know some people care about other stuff. For example, I went out and bought more food to put in the cupboard for mostly my daughter, as it looks like Corona madness is going to be coming ton Finland, and I FOMO'd and got her some more supplies. We now have a few weeks of food for her I reckon, not much for us. However, the apartment building is full of old people, so if Corona really hits, there will be food available soon enough. Too dark?
Perhaps this lockdown on Steem is giving me cabin fever and maybe soon I will be going cannibal like those Rugby players in that plane crash way back when. Although, I am pretty sure this Corona stuff is nonsense to affect the markets - just think about how much a very narrow selection of people must be making.
Anyway, onto Steem...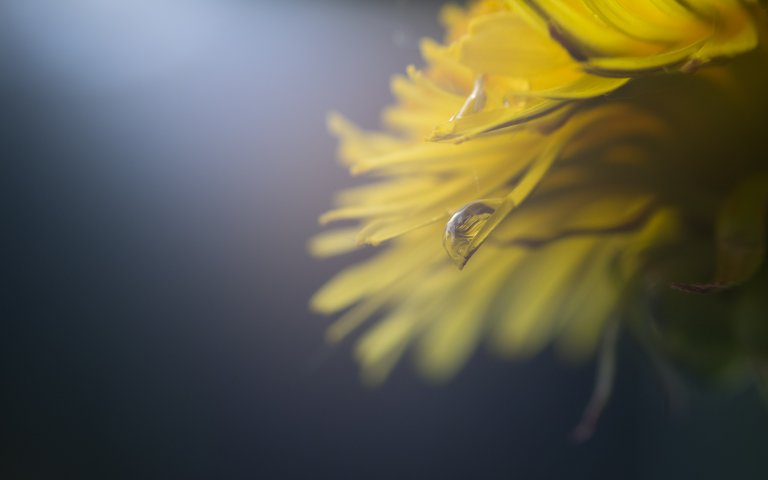 Rumour has it that the Tron Team fed code to Huobi that forced them to power up and vote and if that happened, does that mean that Binance had the same code? Would be interesting to think that the implemented code from Steemit Inc that could very well have been malicious. Wouldn't the exchanges be putting themselves at quite a bit of risk? As they say, the biggest security flaw, is human.
People tend to overestimate their ability to assess risk, and underestimate others ability to be malicious. I have brought this up a few times now, most people who want to get rid of downvotes on Steem do not spend their time out in the wider community. Steem is like a city, and while there are the affluent suburbs about, there are also the cesspools of human misery, in the form of spam, scam and various kinds of abuse.
Perhaps that there should be another inflation pool added into the mix called "The Cesspool" that gets allocated to all of the accounts that are bad actors on Steem. Tokenize abuse - "I'm a Cess Whale!!" It might actually work, as if they think it holds value, they will try and maximize their holdings and therefore distribute it to themselves. It could be like a traceable isotope dye that works its way into the hands of assholes.
Speaking of assholes...
Well, I will leave that one there, because I think this community has experienced enough assholery over the last four years, and this latest bout seems to be the last straw - and the camel's back is absolutely knackered. I think the patience is wearing thin and at some point, people will snap and make rash decisions just to get some kind of an outcome, no mater what it is. It is a common side-effect when under pressure as many people are run-and-gun'ers and would rather go out blazing than play the long-game. It is why there are so many meltdowns on Steem.
Talking of meltdowns. I came across a funny comment today that got me thinking. The comment was from a constantly bitter user who was complaining about the scoring of a voluntary game being rigged, and how illegal it was -which was another illegal thing happening on Steem that she has reported.
Question:
If Steem is doing illegal things and one not only knowingly participates, but also takes reward for that participation, doesn't that make them an accessory of some kind, an accomplice in a crime? It kind of feels like a looter calling the police on another looter because they had taken the last big 4K screen, and that's not fair!
Steem isn't doing anything illegal, at least not where I live. And for those who say, "but in the US where Steemit is registered..." Where do you think the blockchain resides? Who do you think owns the blockchain? Well... interesting question...
Because pretty soon if Justin Sun gets his way and hardforks the chain in the manner he has and takes control of it completely, I guess he would own this version of Steem, and if he orchestrated the takeover through potentially illegal methods and used other registered corporations as either accomplices or stooges, I guess... he would be liable as the owner of the Steem blockchain?
He did buy Steemit which is incorporated in the US and he did use the Steemit Inc stake to commandeer and centralize ownership, meaning that the chain would then fall under US laws, as it is no longer decentralized. That'd suck if he broke laws in order to get control and then therefore became liable for his actions based on the US laws. I wonder if he did insert potentially malicious code into Huobi in order to attack the chain, would his Steemit Inc company be liable for prosecution?
I have no idea, I am not a lawyer, nor do I really care about having some state get involved with Steem i any way, shape or form, but I wonder what would come of it if they did prosecute. As far as any other US witness is concerned, I do not think they have broken any laws in what they have done, including the temporary freezing of assets, as ownership wasn't transferred in any way. Again though, I am not a lawyer, so this is all just conjecture.
Anyway....
You want to know something funny?
On this day last year I had precisely 40,000 Steem Power

Right now, I am a full Orca account larger with a bit over 90,000 Steem Power. It is funny because I have worked so hard the last few years to get to this point on and off Steem, I have been pushing so hard through the bear market, at work and the constant negativity to be here - and now, some asshole is trying to centralize the blockchain....
Oh, I remember the day I reached 40K because it was symbolic - I also turned 40 at the time. An hour ago, I officially turned a year older - yet, none the wiser.
At this rate, I will probably get Corona Virus for my birthday.
Taraz
[ a Steem original ]

---
---