My Marketing Experience | How to be a better Marketer

source
Yesterday, just immediately after church my head of Media Mrs Enoh Jerry gathered us for an important meeting. At first I was wondering what it was all about because we already had a meeting last week and we decided that meetings were supposed to be scheduled for every two weeks.
It was however a very brief meeting, she told us that she was going to be covering the IBOM FASHION EXPERIENCE happening at the IBOM HOTEL AND GOLF RESORT also known as Le meridien. She didn't give us the full detail, she just said she needed more hands and needed people to volunteer.
Actually I didn't hesitate because I saw it as a great opportunity to try out something new and get exposed one way or the other. At the end of the day only a few people volunteered, and I kept wondering why the others didn't volunteer. I kind of guessed maybe the others saw it as a lot of work, so we ended up being five in number.
It was a long ride to the resort and when we finally got there she told us we were going to selling products at the event. She said it so casually that most of us didn't even pay attention to it. Afterall, we had our phones and camera all ready to cover the event as efficiency as possible.
On our way inside, I caught a glimpse of the beautiful environment, ranging from the perfect terrain of the land, good tarred roads, green bushes, tall trees and beautiful flowers. It was so unreal, like we were actually in a movie or overseas and the way the sun shine brightly there was enough detail on every and the clouds were irresistible so I took some pictures firsthand.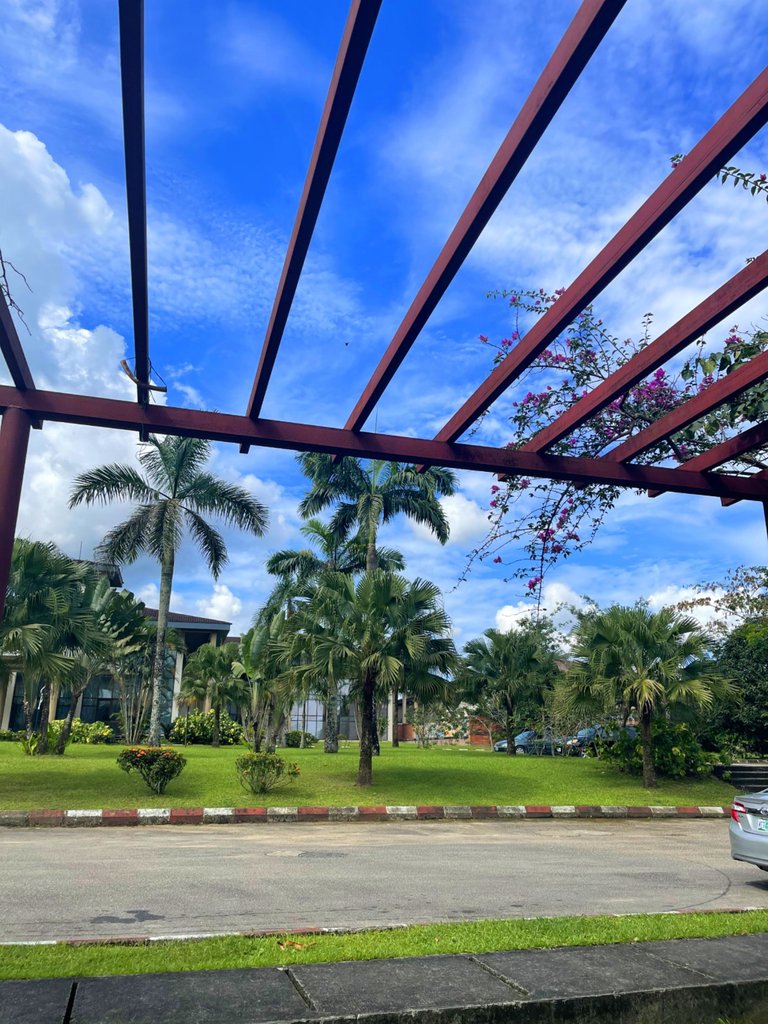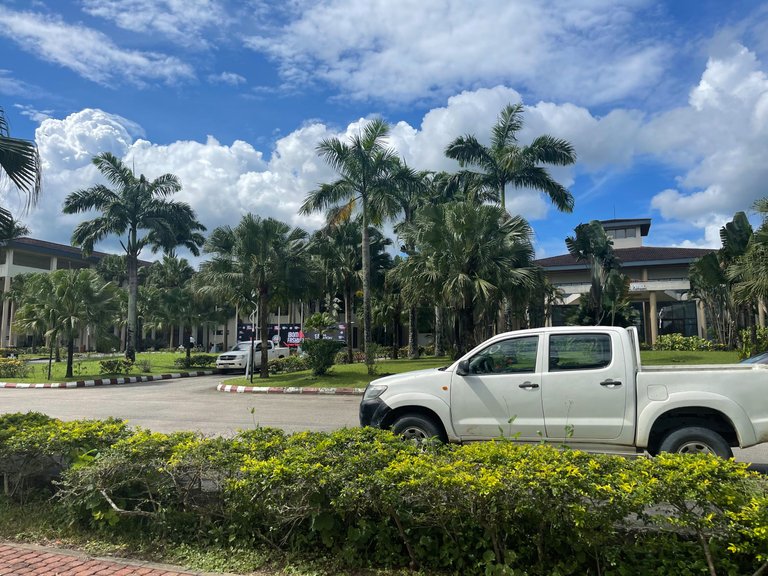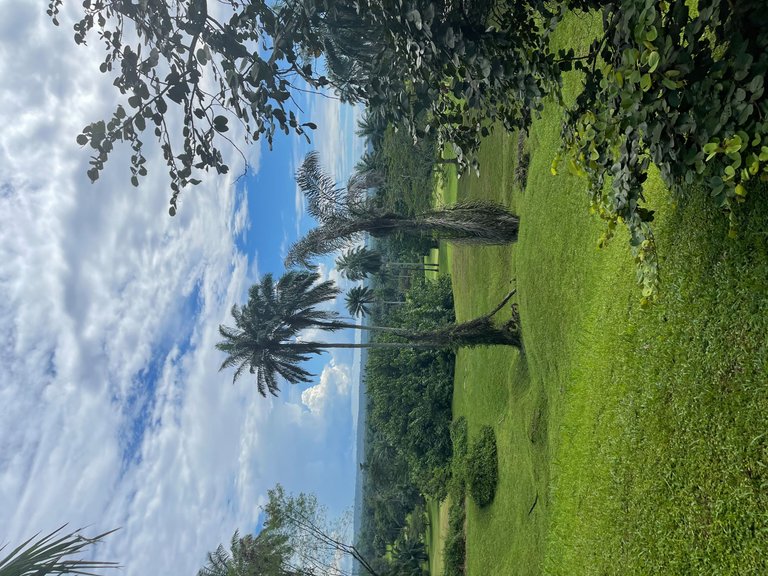 We got inside and every where shone like we were in a kind of palace, a lot of money was surely spent on the interior and the workers were well coordinated. The event hadn't started so we had enough time to set up. We finally got to a stand that was supposed to be ours. The brand stand read KPOWER, which got me a little confused because I knew our director wasn't in any way into electronics.
Then we were directed on how to set up, with the help of every one we did that pretty fast. But it wasn't camera equipments we were setting up, we were putting together electronics like power banks, reading lamps, light bulbs, electronic scooters, earplugs, and so on. It still was a wonder to me and most of the people I was with because we it still wasn't clear.
After setting up the event started, some of us were given *KPOWER t-shirts, caps and tags and then we went out first to join in on the red carpet and relate with one or two people. We took pictures, laughed and interacted with some of our friends found there. It was one of the fun experiences that day and I'll be sharing some of the pictures here.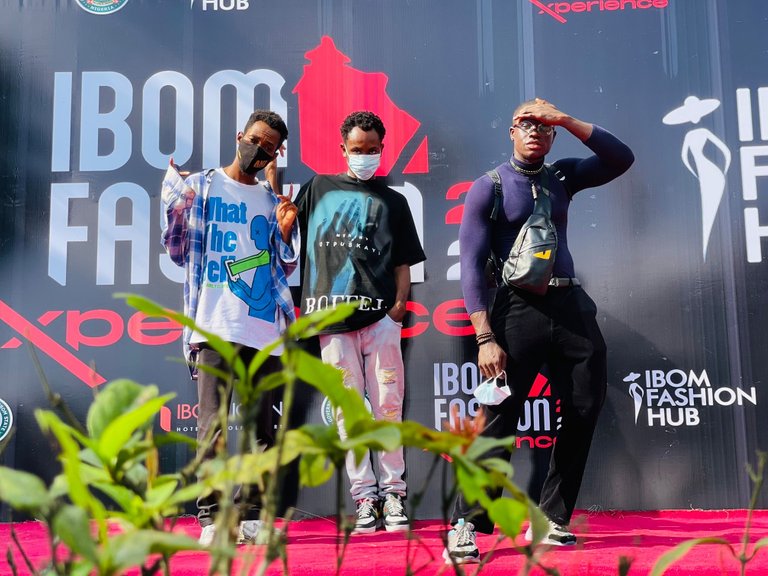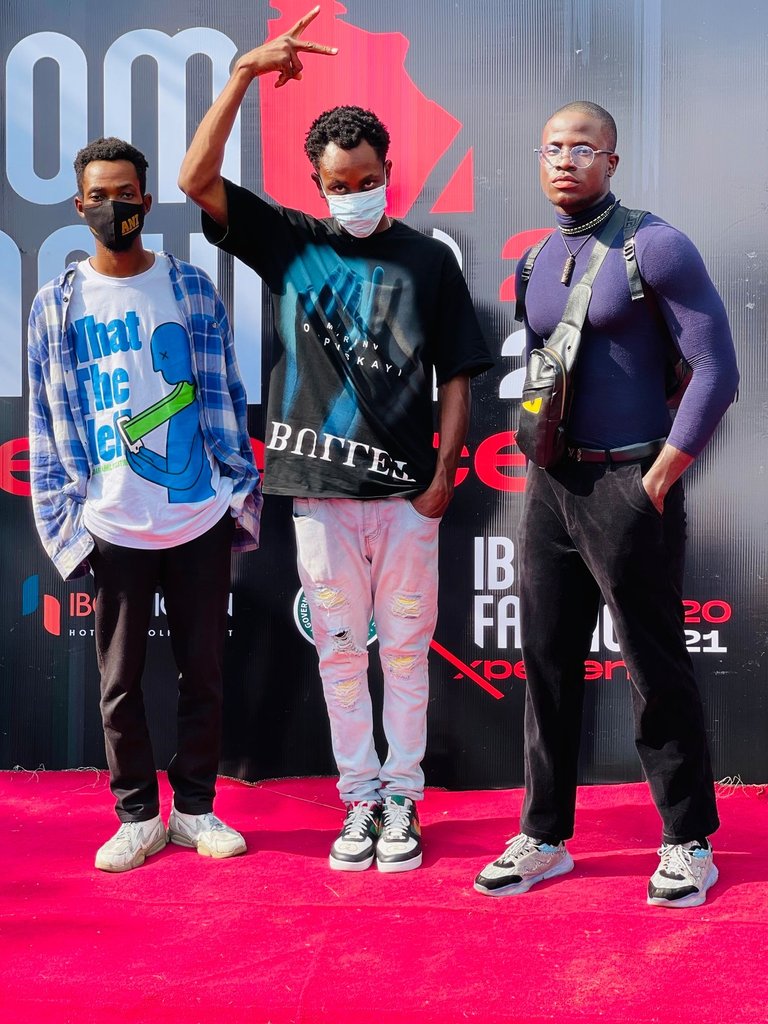 When we had had enough, we went back to our stand where we were briefed the more. We were told that the main thing we were going to be doing was getting people to buy KPOWER products and we were each given one or two products to market. Each person was to sell atleast one of those products and if the customers weren't interested in that particular product, we were asked to direct them to the stand.
I was given a 1000mAh powerball to market that cost about #11,000 or approximately $27. We were paired up and asked to explore strategic locations and given a time limit of about two hours. The aim was to have as many people as possible patronize the product or atleast make inquiries about what KPOWER was all about.
My partner and I weren't the most confident set, because we had both never done this before and it was sorta impromptu. So we tried to think of a well enough strategy to find ways to talk to people without them actually thinking that were were scammers because that's what most people who go around marketing products are tagged over here.
Under one hour, we had spoken to fewer than 20 persons and each one had ended up with reasons why they weren't interested. One actually showed interest or was probably making jests of us and asked us to tell him why he'll spend such an amount on a power bank. We tried out best to give him reasons to, but he still didn't budge, so we left him.
After that my partner and I became a little frustrated, it just felt like we were missing something vital in our marketing endeavor. Then I noticed that we hadn't even gotten indepth knowledge about the gadget we were asked to sell and that we were just saying things based on speculations. What hard luck!
So we made it back to the stand to get more knowledge about what we were actually selling. After much persuasion, our Head finally gave us a brief information and then we strategized and made it back to the field. We were now more courageous to talk to more people. Under the remainder of the one hour we had spoken to almost 15 new people and had gotten really good responds but unluckily for us, most of them already had power banks and weren't planning on buying new ones so the least we could do was refer them to our stand to check out something they were interested in.
We all gathered back at the stand and I ended up discovering that no group had actually sold out any product. I was expecting our team Head to be annoyed with us, but she didn't say anything, she just asked us to drop the products. She picked up a power bank and left for her own trip. After a while I took a stroll and caught a glimpse of her.
I could see what she was doing, she was passionately talking to people with a beautiful smile on her face. Each time, she didn't even directly bring out the product, she just engaged in interesting conversations and they ended up exchanging contacts. I left her though because I was called to go take some pictures because some celebrities had come to the event and we needed to take have some memories. Here are some of them.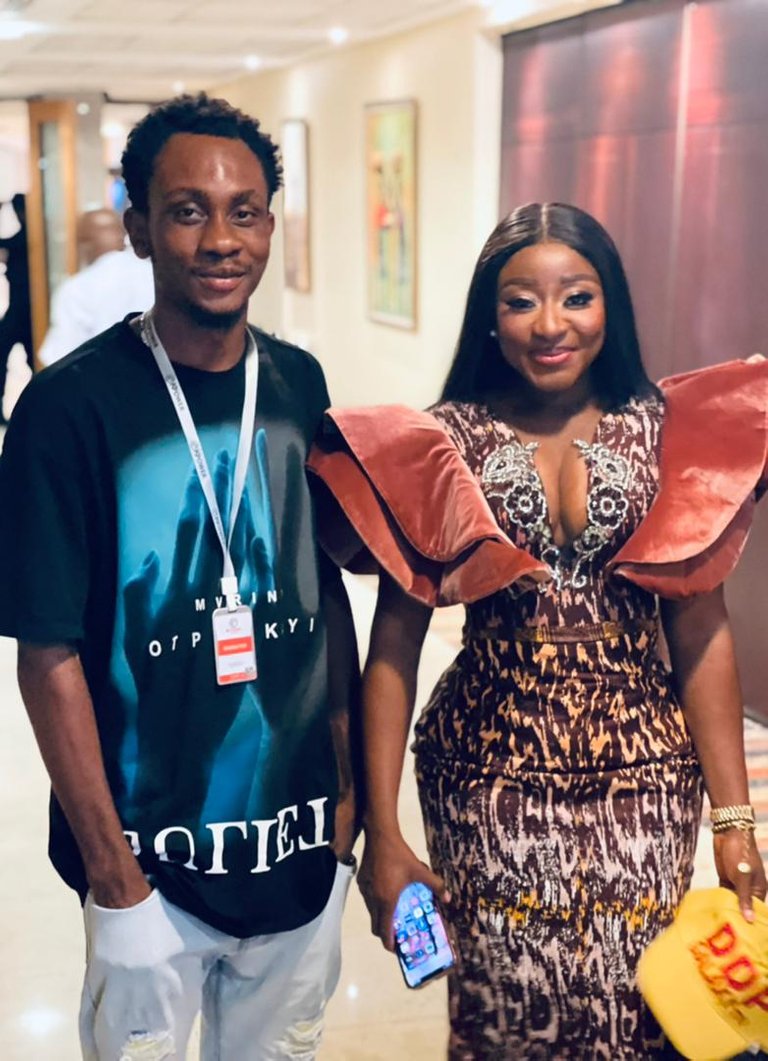 Famous Actress INI EDO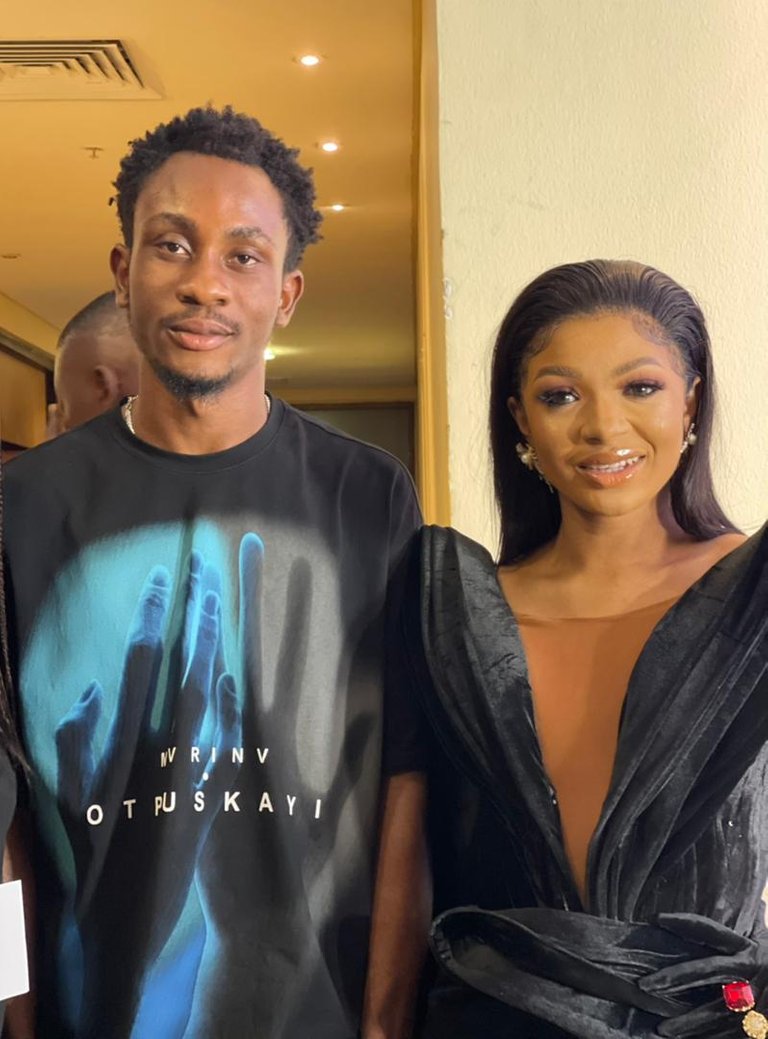 Famous Dancer "LIQUOROSE"
Our team leader ended up coming empty handed, meaning she had sold the power bank successfully. I didn't know how she didn't but I was impressed with her genius. She didn't know it but a certain respect and admiration had been drawn. We stay for some more hours to sell out some more products to the already flocking out customers. The event had ended and they were a lot of people coming out so we had to make good use of it.
At around 10pm the whole thing had ended and we had to clear up. We did that pretty fast and made it to leave. We walked for a while and when we got to a point our group leader stopped and asked us to rate how we did today on a scale of 1-10. I rated myself a little below 4 and I was surprised to see people rating themselves 6, 7 and so on. The she ended up telling us that we hadn't even reached the 5percent average and then instead of scolding us, she gave us some tips and I'll be 3 of the tips here
How To Be A Good Marketer
Be Always Dressed As If Everyday Is An Event.
I could see it in the way she was dressed, she was stunning and for one there was no way you could resist her. As a marketer you'll have to be always prepared no matter where you find yourself, you don't know who might be your potential buyer or helper so always look good and dress decently.
Be confident and know how to relate with people
This is very important, I could see how it was easy to get people's attention and get them to talk at length with them. As a marketer, apart from looking good you need to be very confident in yourself and you must be really outspoken. Most people can sense your confidence level just by the way you walk or how you talk and especially if you can make eye contact.
Just like @rezoanulvibes said in his post here
Research shows that customers have to trust you before spending their hard-earned money to buy your products and services. It is basically no trust equals no customers. When you build customer trust, it will increase your reputation. Not only that, it will give you a competitive edge. And your customers will do marketing for your business. We know how effective word-of-mouth marketing is.
That trust can only be established if you know how to relate with them,give them a reason to want to patronize you. Talk about things that'll connect you both together and at the end of the day you'll be able to win their hearts.
Know Your Product Very Well and Be Convincing
If I was going to buy a product, from the way she went on to break down every about the product, starting from it's strengths, efficiency, what you're missing by not using it and so on, I wouldn't have hesitated. Marketers should be very well informed about the product they're going to sell. Know the inside out of that product in a way that'll draw the customer's attention. Then be very convincing, I'm not saying you should be too persuasive or make it seem like a do or die affair. Just be open their minds up so they'll see reason to patronize.
I learnt something really valuable on that trip yesterday and I just hope you all learn a thing or two. Here's a picture of my Media Head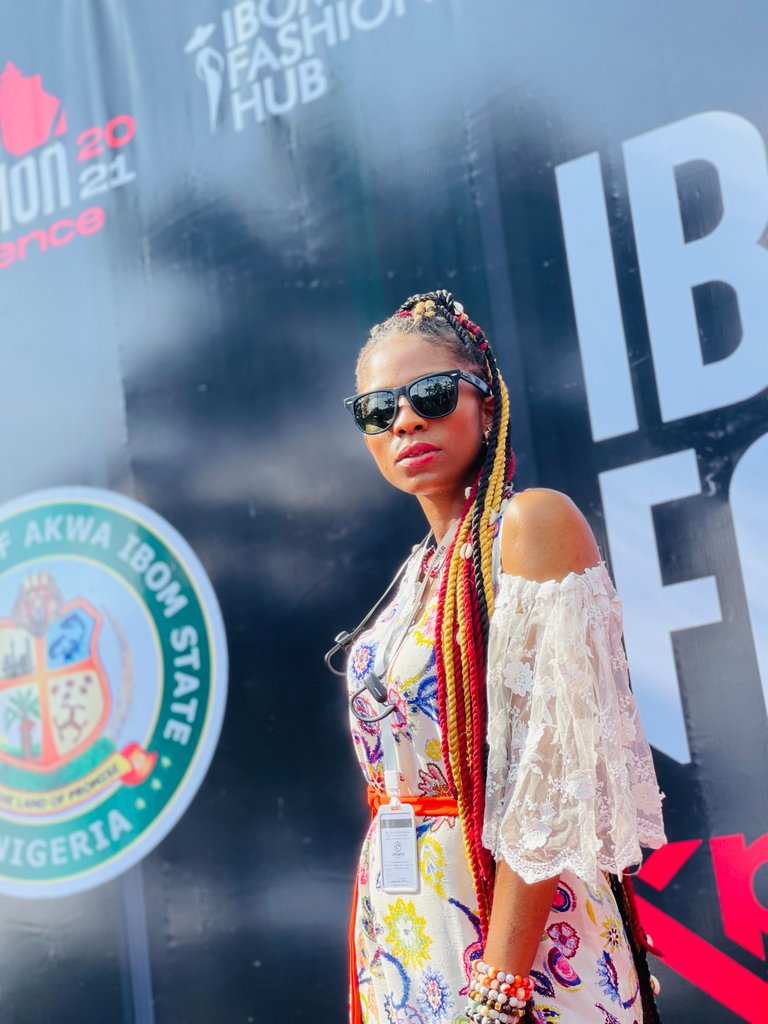 Her Royal Highness
Thanks for taking time to read this ❤️❤️❤️😊
---
---