Bitcoin signal in Berlin 🤩 yes, it's real!
Am Samstag Abend ist der Berliner Fernsehturm mit dem Bitcoin-Signal angestrahlt worden, um das Geldsystem in Deutschland und auf der Welt zu retten 😂
Dachte, als ich es auf Twitter gesehen habe, dass es Fake sei, aber Tilo Neumann bestätigt, es ist real und postete auch mehrere Beweis-Videos, die echt aussehen.
Was sagt ihr dazu? Muss ein ziemlich starker Projektor gewesen sein. Laser-Waffe 😂
Bitcoin Signal in Berlin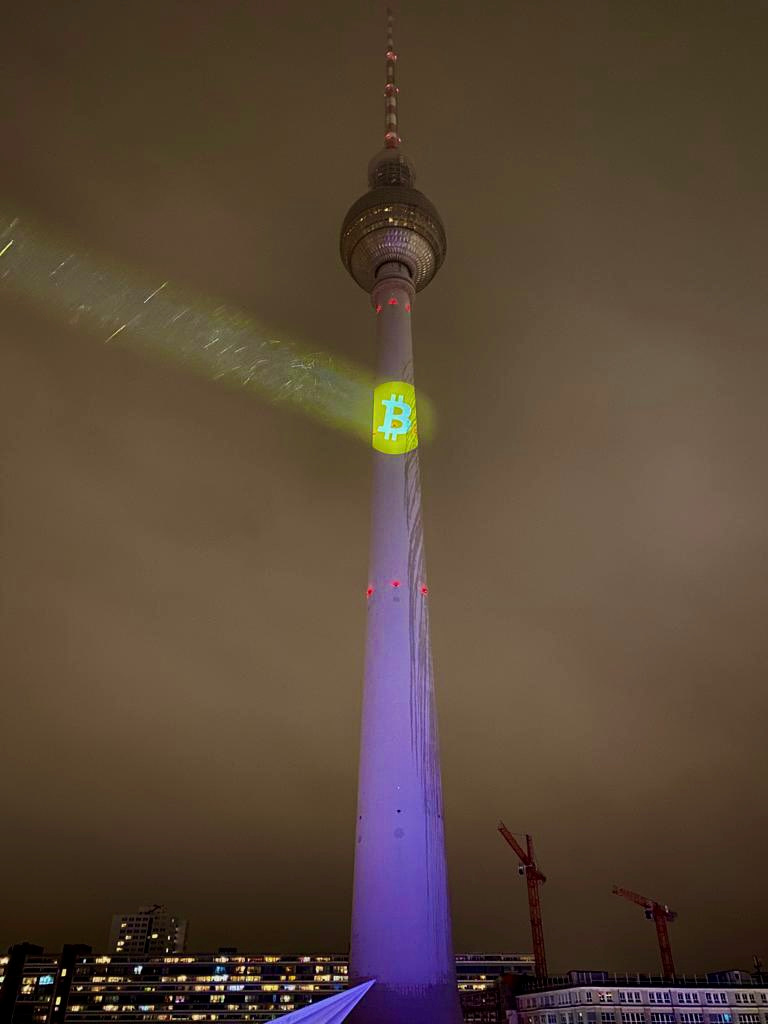 https://twitter.com/vikisecretscom/status/1616948332462592000
https://twitter.com/neumi85_btc/status/1616937573229682689
English
On Saturday night the Berlin TV Tower has been lit up with the Bitcoin signal to save the monetary system in Germany and the world 😂
When I first saw it on Twitter i thought that it was fake, but Tilo Neumann confirmed it's real and also posted several videos to proof it.
What do you think? Must have been a pretty powerful projector. Laser weapon 😂
Source
[1] Werbekampagne: Bitcoin-Logo erstrahlt auf Berliner Fernsehturm https://t3n.de/news/werbekampagne-bitcoinlogo-erstrahlt-berliner-fernsehturm-1529586/
Live your Secrets and Hive Prosper 🍯
xx Viki @vikisecrets
Posted Using LeoFinance Beta
---
---