The Future Of Hive Transactions
We got a recent report detailing the number of transactions on Hive.
It was fairly impressive to see what Hive was able to achieve. Few would imagine that we were pushing through near 1 billion transactions during 2022. Yet, that is exactly what we did.
A total of 967M transactions made on the Hive blockchain in 2022. Close to 1B.
When we step back and view things from that perspective, we can see where this is a stunning figure. Nevertheless, it is a drop in the bucket, showing the potential of Hive.
Much of the discussion within blockchain is based upon scaling. From what we can deduce, this is nothing something that Hive faces. The potential throughput of the blockchain is much higher. We can handle at least 20x, if not greater.
For this reason, it is important to look at the future of Hive transactions and where it might come from.
Billions Of Transactions Made
The most logical choice is to focus upon social media. This makes sense since we know the numbers there are incredible.
A quick web search reveals there are roughly 500 million Tweets made each day. That equates to about 6 months on Hive. This figure doesn't include upvotes, retweets, and things such as Spaces. As we can see, the numbers get insane.
Nevertheless, there is value in transactions. That is what blockchains do. Obviously, the more activity that is taking place, the greater the value should be. Of course, not all transactions are created equal.
Remaining in social media, on Facebook, there are 4.5 billion likes per day. On Instagram, there are 95 million photos shared each day. YouTube averages 30,000 hours of video uploaded each hour, or 720K hours per day.
Certainly, it is smart for Hive to expand its social media offerings to tap into this market. The numbers are absolutely outrageous.
Of course, to even get a fraction of this, we need to see the user numbers grow. Here is the catch 22. To get the network effect, we need to kick off the network effect. This means improving the numbers in whatever ways possible.
Sadly, when we frame things in this manner, the numbers on Hive don't carry the same meaning as before.
Higher Value Transactions
If we really want to make Hive stand out, the focus could be upon becoming a valuable payment network. Here we see the numbers are also rather large. The key difference is the monetary value.
While we can derive a value on an upvote or an Instagram photo shared, there is nothing as valuable as the transfer of money. After all, this was the main idea behind blockchain and cryptocurrency. Bitcoin, the network, was formed to be able to transfer value without any financial intermediary. All blockchains can do this.
If we look at this market, we see these numbers.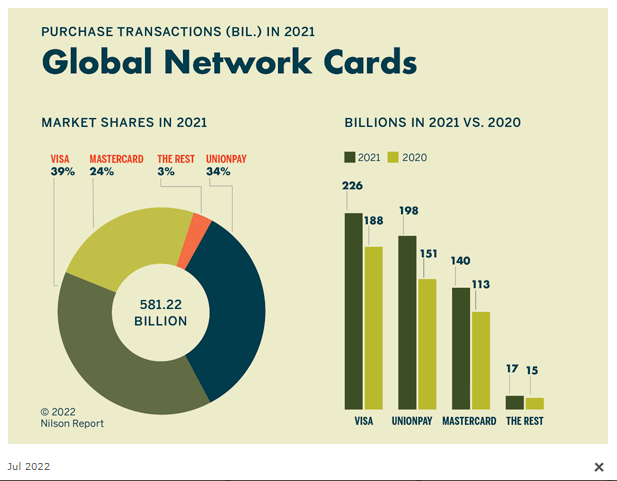 Source
In 2021, there were 581 billion payments made globally. As we can see, these were dominated by three companies, with Visa leading the way. Unlike social media, there was a monetary value to every one of these. The total amount is payments made is into the trillions.
According to McKinsey, payment processors made $1.9 trillion in revenues for processing all these transactions.
$1.9 trillion.
Here is where Hive can enter. Did you ever hear the phrase fast and feeless? Whatever the amount of payments processed on Hive, the total transaction fees would equate to zero.
Zero fees when processing trillions of dollars worth of payments.
What is that worth to humanity?
While switching a social media application might not be high on everyone's list, saving money tends to be. Obviously, with a company like Visa, we are talking about a global digital system that is in most countries around the world.
Ironically, Hive is a global digital network that is in any country where one can access the Internet. Hence, if one is online, Hive is accessible. This means if that individual has his or her private key, financial transactions can take place.
All of this done without payment processor or banks.
Hive's Stablecoin
Imagine if Hive did 1 billion transactions per year simply using its stablecoin. This would be a similar number to what is taking place right now but higher quality transfers. Of course, the total numbers would be insane since the majority would still be social media or gaming related.
This is something that Hive has over everyone else. The counterparty risk with the Hive Backed Dollar (HBD) is the blockchain itself. There is no company behind it.
Therefore, when we start to rip this apart we see:
no company controlling the digital payment network
no bank tied to merchant or individual accounts
no company behind the stablecoin
Are we starting to see the possibilities?
How many other cryptocurrency networks can offer this? While most can operate with their base layer coin, that tends to suffer from volatility, making it less effective for payments.
In Conclusion
Hive has a tremendous opportunity with payments. While the advancement of social media is a primary focus, this is a lead in to the financial aspects of the ecosystem. As we noted in this article, this is a feeder system into the bootstrapping of a currency.
Elon Musk paid $44 billion for Twitter, one of the largest social media companies we have in Web 2.0. Yet, the present market cap of PayPal, a payment processor, is $96 billion.
It is easy to see where the value lies.
---
If you found this article informative, please give an upvote and rehive.

gif by @doze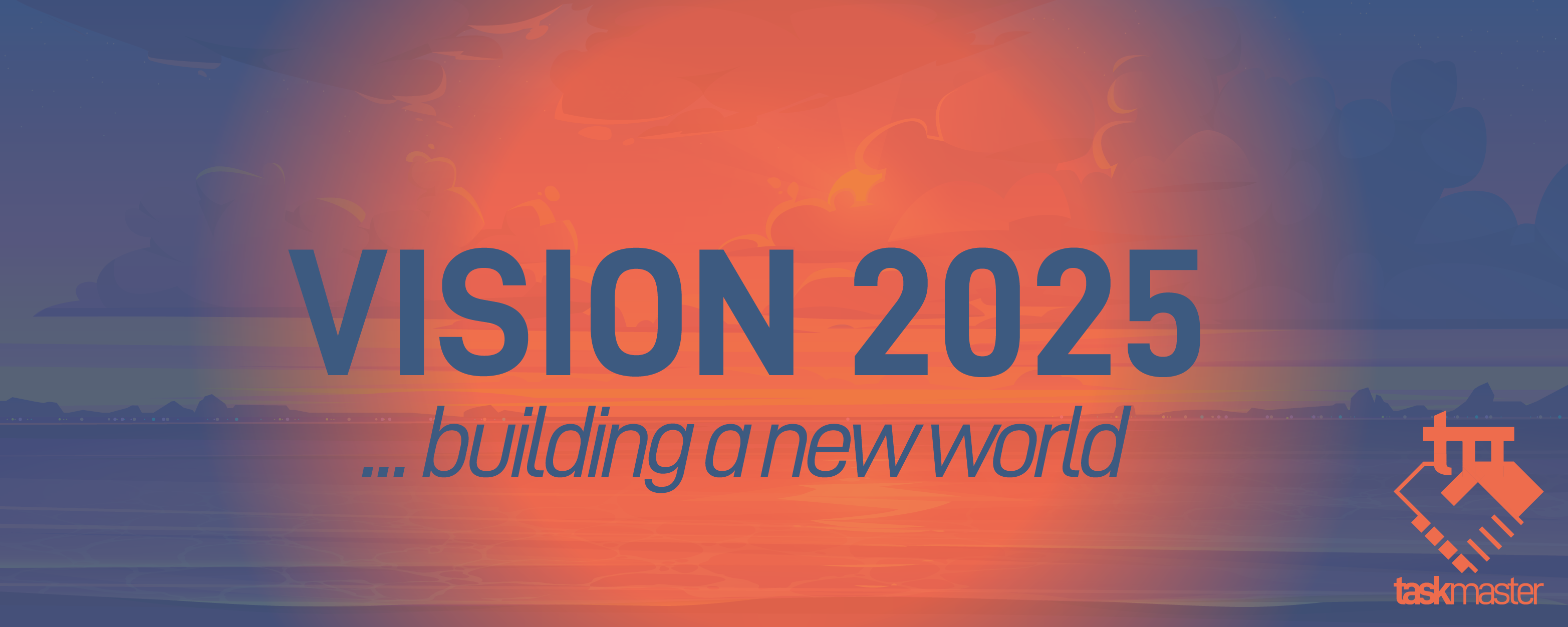 logo by @st8z
Posted Using LeoFinance Beta
---
---