WHEW!!! 😅 All December Payouts SENT! 😅

😅


I was having an existential crisis because of these BONUS REWARDS, which is my portion of the rewards, donated to new users. Well, everyone is new or only in there for an additional 3 weeks (2nd week of November is when we started) but it was an open ended promise. Kinda vague... but here's what happened...
I was wrestling with giving another "bonus" to accounts that were very small, and in some cases it was up to 37 times their actual earnings and all these small accounts had gotten the bonus reward previously, and many had remained below 100 neoxag DELI. So I decided that those would not be getting another Bonus. I had one or 2 upgrade to over 100 DELI and they got the standard reward, earnings PLUS the 1.11 SPI for December! I also want to encourage NEW Accounts, and I had been harping on 100+ Deli. Everyone new in December was well over 100, I think the smallest was maybe... Lemme see, 111, that's it. OK so the NEW fr Dec accounts got 2.22 or a Double Bonus. This was calculated on the @underground share of rewards, divided by total # of accounts, and each new account was x2 so it was 51 "shares" divided into the portion that was represented by 101,000 neoxag DELI from the Undy account. It's all on the document I am pasting... 😎
THEN we had the "alt accounts". I firmly do not believe anyone was trying to cheat, everyone made it known before payouts or it was blatantly obvious, like @Taskmaster4450 and @Taskmaster445le but he also checked first if it was kosher to use the ALT as opposed to powering down and transferring, yada-yada 🤣 Of course I wanted the DELI and OK'ed it, there was never any question. @silvertop enrolled some alts and told me before payout, thanks Topper! I just sent his payment all together, he can send it back to the alts if he wants. In short, ALTS are OK but please check first! I saw 1 or 2 more, but it's obvious and transparent, IMO.
Here's the payout document, FWIW. * or ** by DELI amount is bonus status, * by payout amount denotes "PAID"
TOTAL normal rewards: 131.10 on 236,593.680 NEOXag
TOTAL Bonus Rewards: 56.96 on 101,582.267 NEOXag
TOTAL SPI Rewards: 188.06 on 338,175.947 NEOXag
Bonus Rewards:
underground spinvest-neo 101582.26713589 56.96 SPI, Divided by 51 shares,
NEW December Members get a 2x share. Existing Members over 100 DELI,
and not a duplicate account, get a 1x Share.
ALL get 1.11 BONUS (vested member, over 100 DELI, not duplicates) *
jk6276 spinvest-neo 8000* 4.45.............. 5.56 SENT
neoxian spinvest-neo 5000* 2.78............ 3.89 SENT
shanibeer spinvest-neo 5000* 2.78........ 3.89 SENT
qam2112 spinvest-neo 40000* 22.24.....23.35 SENT
spinvest-leo spinvest-neo 3500* 1.95... 3.06 SENT
conradsuperb spinvest-neo 10451.08556256* 5.81..... 6.92 SENT
silvertop spinvest-neo 1048.85264179* 0.58....... 1.69 + 0.20 = 1.89 SENT
elizabethbit spinvest-neo 561.6251802* 0.31...... 1.42 SENT
banjocat spinvest-neo 119.44034132 0.07
cochiti spinvest-neo 57.354886 0.03
coreyb spinvest-neo 109.11586424 0.06
cottonlion spinvest-neo 43.19522252 0.02
wapitielk spinvest-neo 47.32248004 0.02
all the above are SilverTop ALTS plus his wife :D ALL SENT
bucipuci spinvest-neo 120* 0.07........1.18*
raymondspeaks spinvest-neo 50000* 27.8......28.91*
felander spinvest-neo 375* 0.21.......1.32*
ladysalsa spinvest-neo 50 0.03* <<<<<<<<<<<<<<<<possible ALT
preparedwombat spinvest-neo 5000* 2.78......3.89*
ronaldoavelino spinvest-neo 6000* 3.34.......4.45*
oldmans spinvest-neo 2000* 1.11.......2.22*
elbrava spinvest-neo 50 0.03* <<<<<<<<<<<<<<<<<<alt?
anouk.nox.spt spinvest-neo 1000* 0.56......1.67*
silverstackeruk spinvest-neo 5000* 2.78......3.89*
melinda010100 spinvest-neo 3075.47920471* 1.71...... 2.82*
taskmaster4450 spinvest-neo 9251.26633447* 5.14..... 6.25*
ecoinstant spinvest-neo 700* 0.39..... 1.50*
...………...…......…...…...…..
New Members in Dec!
ALL GET 2.22 BONUS (new member, not alts)**
enginewitty spinvest-neo 500** 0.28...... 2.50*
sames spinvest-neo 126.72724462** 0.07...... 2.29*
bitcoinflood spinvest-neo 50000** 27.80..... 30.02*
incubot spinvest-neo 500** 0.28...... 2.50*
taskmaster4450le spinvest-neo 1089.61887028 Duplicate Account 0.61*
spinvest spinvest-neo 907.623** 0.50...... 2.72*
fredkese spinvest-neo 720** 0.40...... 2.62*
lammbock spinvest-neo 111** 0.06...... 2.28*
welshstacker spinvest-neo 1600** 0.89...... 3.11*
methus spinvest-neo 1200** 0.67...... 2.89*
putu300 spinvest-neo 1014.01363957*** 0.56...... 2.78*
hetty-rowan spinvest-neo 1750** 0.97...... 3.19*
ecoinstats spinvest-neo 1000 Duplicate Account 0.56*
reverendrum spinvest-neo 8445.18404671** 4.70...... 6.92*
battleaxe spinvest-neo 4668.77578209** 2.60...... 4.82*
rehan.neox spinvest-neo 5000** 2.78...... 5.00*
kerrislravenhill spinvest-neo 1401** 0.78...... 3.00*
There you have it, except for a couple of audit notes, some of you may notice that I have a bit of SPI left... 0.79 in fact. Another error I made was related to the Steem-Engine user interface, I was paying a member, @felander, and his name popped in the autofill. I clicked it after typing fel but then drug the cursor and it flipped back to 'fel', un-noticed by me, until it was too late. That is an account name that is in use, so @fel if you would be so kind as to refund that amount, I'd be very glad (lol) The total error is 2.11 and I will refund my mistake of 1.32 to the account of @spinvest-neo, and we will award these 2.11 SPI next month.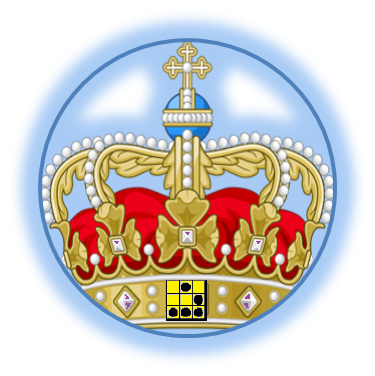 NEXT PAYOUT will be for JANUARY and the BONUS will be the same, Double Bonus for NEW MEMBERS, and Single Bonus for all vested* returning members! Except I expect a Bigger Month than December! 💰💸💲💪👍💲💸💰
vested* = 100 deli and over
---
Posted via Steemleo | A Decentralized Community for Investors
---
---