Price is just a snapshot
Hive dropped, like almost all crypto currencies, to 0,26 USD today. I saw some people panic and scream all FUD possible. But as an investor in crypto since 2013 I have seen some shit go around. This really is nothing compared to the major crashes that have entered the crypto market in the last 10 years.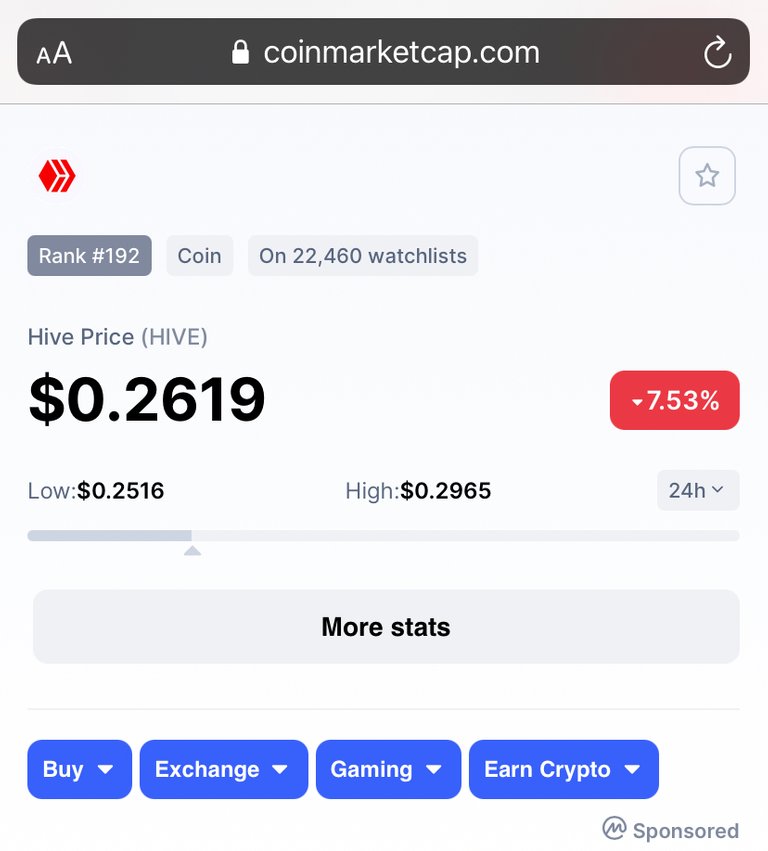 Remember, prices don't stay low forever, and prices are just snapshots. You have to be in it for the long haul, or don't get in it at all!
That's the best advice I can give to everybody here!
Cheers,
Pele23