Another landmark, 22000 HP reached! Champagne!
Step by step
I am just kidding about the champagne, but it still is another nice landmark I have reached. As of today I am the proud owner of 22000 Hive Power. And the growth keeps going stronger. Mostly because of higher curation rewards, because of my growing stake.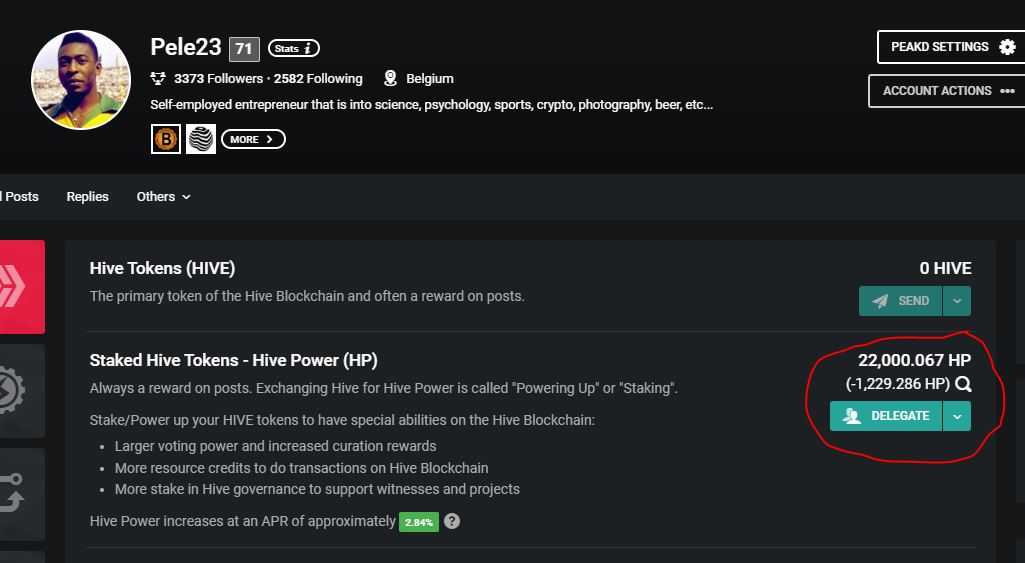 That is so fun about Hive, due to the curation system, you can really snowball into a bigger account. Of course you have to be patient, but that is just something we all need to have in most things in life. Patience is a virtue. But if you can bring up the patience, it really pays off. I remember that just over a year ago my account was just 16k HP, now 12 months later, I am already at 22k. This growth will only go faster, so I can expect that by this time next year, I will be around 30k HP. Which is awesome. It can go faster, but it doesn't have to, any growth is welcome to me.
As this is a long term project, and step by step, we are getting a bit wealthier every day. If that isn't a nice view for the future?
Anyone can do it
I am going to say it again, I started on Steem with absolutely nothing, just the 5 Steem that was delegated to my account. I just did a 2000 HP power up last year because of the low price Hive was at at that time, and I don't regret it. For the rest, all my HP has come organically. So, the message is to the young users, anyone can do this! I am the example.
Have a great day,
Sincerely,
Pele23
Posted Using LeoFinance Beta
---
---