Lesson 3: Bitcoin is not ready for mass adoption: scalability problem

Hello friends. I've been posting a few lesssons of thing I've been learning related to blockchain technology. This time I want to talk about bitcoin scalability.
Have you ever dreamt that you could buy in store with BTC or buy something online with your earned crypto? It's possible, but still ver limited.
The main idea in this lesson is that Bitcoin, they way it is right now, is not ready for mass adoption.
I know it sound weird since the following chart indicates that there are 80 million of unique BTC wallets and the number has been rising every year.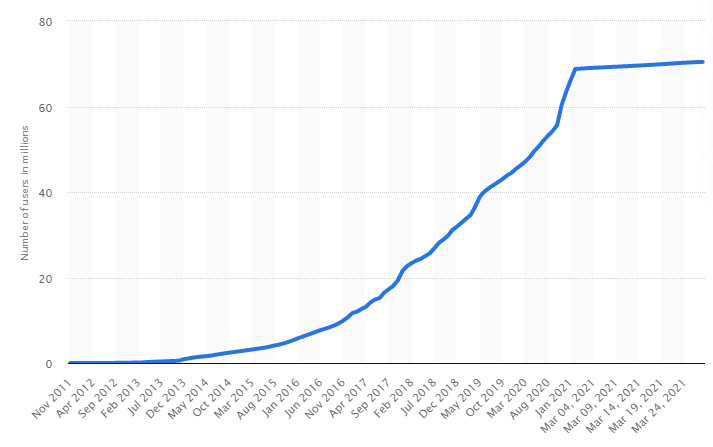 source: https://www.statista.com/statistics/647374/worldwide-blockchain-wallet-users/
Do you remember when I told you that 1 block in BTC blockchain storages 1MB of info in every block?
Block structure is exactly the reason why scalability of BTC is a problem. For example VISA, can process something like 1,700 transactions per second, around 1M per 10 minutes. Bitcoin can do 4200 every 10 min.
That simple, BTC can't substitute mainstream payment.
I imagine you're yelling me: just increase the block size!!!
Well, if you increase block size, it would take huge space to storage one copy of blockchain and that would cause end of decentralization Who can storage all that amount of information? Big companies. Who would own 51% of mining power? Big companies
Temporary solutions: Segwit and forks
According to Investopedia, SegWit is the process by which the block size limit on a blockchain is increased by removing signature data from bitcoin transactions. When certain parts of a transaction are removed, this frees up space or capacity to add more transactions to the chain.
Hardware wallets like Ledger and TREZOR support Segwit, also digital wallets like Coinomi and Coinbase support it as well. SegWit is yet to be fully adopted. Currently, the percentage of Bitcoin addresses using SegWit is around 53%. (hint: BTC wallets start with 1, while Segwit start with 3 or bc1, check it out)
Another solution to BTC problems is hard forks. This way you change BTC source code and create a new coin that's not compatible with the original blockchain. Examples are Bitcoin Cash(increased block size to 8MB), Bitcoin Gold and BitcoinSV.
I'm very happy of being able to answer one of my many question concerning BTC and hope this can be useful for all. Soon I'll be moving to smart contracts and DEFI, but I felt like I needed these lesson to understand what's coming.
Previous Lessons
https://leofinance.io/@mejiasclaudia/understanding-blockchain-from-scratch-lesson-1-what-s-happening-underneath
https://leofinance.io/@mejiasclaudia/lesson-2-cryptocurrencies-mining-this-info-will-blow-your-mind-part-i
https://leofinance.io/@mejiasclaudia/lesson-2-cryptocurrencies-mining-part-ii-profitability-and-myths
References
https://decrypt.co/47913/bitcoin-is-not-yet-technically-compatible-with-mass-adoption
https://academy.bit2me.com/en/what-is-bitcoin-scalability/
https://www.buybitcoinworldwide.com/segwit/
https://en.wikipedia.org/wiki/List_of_bitcoin_forks
Posted Using LeoFinance Beta
---
---