Causality In The Nigerian Economic/Financial & Political System (Part One)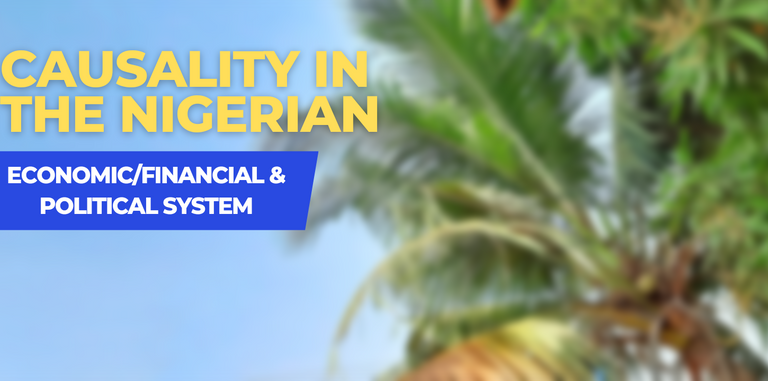 ---
---
In Nigeria, sentiment is the biggest tool used by some to control others and this is because things like logic are often thrown out of the back door. After all, it creates a front door to what's viable. When people begin to see past their sentiments, this is when they'll begin to reason better, but government and politicians do not want people to be at a level of reasoning where they'll see through their corruption, money laundering, embezzlement, and so many other things.
For example, a politician who embezzles money, and is being caught might claim that the people who caught him might be unfair in his ruling or punishment because he belongs to a particular tribe or locality.
Sentiment Is A Euphemism Aimed To Take People Away From What Matters
when this hits the news, people will forget that the man in question is firstly a criminal who has embezzled the nation's money, they'll begin to feel a need to defend the criminal in question because he has been able to appeal to their sentiment which sparks certain emotion.
The people at the upper echelon are very wise, they know that one of the biggest ways to control average people is to keep them in ignorance, keep the money stats away from them but keep appealing to their sense of empathy, using religion and tribe as the focal tool to keep them from knowing the truth. In Nigeria, the average man is bereft of knowledge, and this is a tool that's important in determining their mentality.
Knowledge Is underrated
Knowledge can be free, but it can also be expensive, however, politicians will try to keep both free and accessible knowledge away from people and also refuse to reduce the cost of the expensive knowledge, because an ignorant populace means a handicapped citizenry, unable to fight or create a revolution that would change power and install competence.
In Nigeria, poorer people are used to building the dreams of already rich and established people instead of building theirs instead, this is why there's a huge disparity and Gulf in class between the money classes of people in Nigeria, this is why it's difficult to see a huge populace of people who are not poor but not as wealthy as you'll think.
---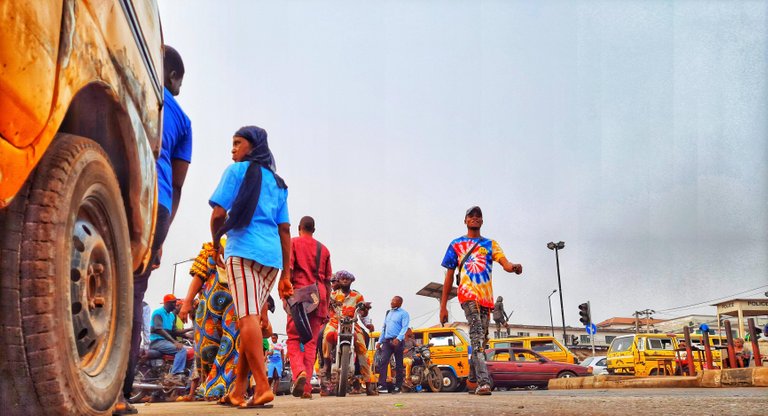 ---
A Substantial Gulf In Class
For example, politicians undertake government projects and provide amenities at the grassroots in other to campaign for a new tenure in office and not because this is their civic duty. Now the reason why they'll do this is so they can use the proof of funding of these multimillion naira projects for the incumbent election. This is to show a certain causality.
This means that politicians are forced to perform their civic duties only when it might serve as a tool used to campaign for their reelection. Now, people keep failing for this political trick all the time, rather than seeing the charade, reading between the line, and being conscious or aware enough to force a change and create a better and existing system that will provide the right platform for them to thrive.
---
The Nigerian Central Bank's Ineffective Policies
In this post I talked about how the Nigerian central bank redesigned her currency as a monetary policy to improve the ailing currency of the country.
However, people failed to understand that redesigning or coming up with a new currency while creating scarcity for its circulation will not improve the value of the naira against the dollar. There are other monetary policies that are in place to improve the naira. In fact, two years ago, the Nigerian government banned crypto trading in a bid to help the naira.
---
Crypto: A Competition?
They felt crypto was a huge competition to the native fiat legal tender of the country, so they banned crypto trading through the commercial banks, hoping people would fall back to the native currency rather than choosing dollars or crypto. However, they fail to understand how crypto trading, ownership, or transaction has provided financial sustenance to people who have been rendered unemployed by the system despite being educated and qualified to work.
Now what they could have done was to focus on making the right monetary policies, tweaking the constitution to change the functionalities of government, creating bylaws and existing laws that would curb corruption, create regulatory bodies to check the affairs of people who in some of the country's most important financial sectors ....( to be continued)
---
---
---
Interested in some more of my works?
---
---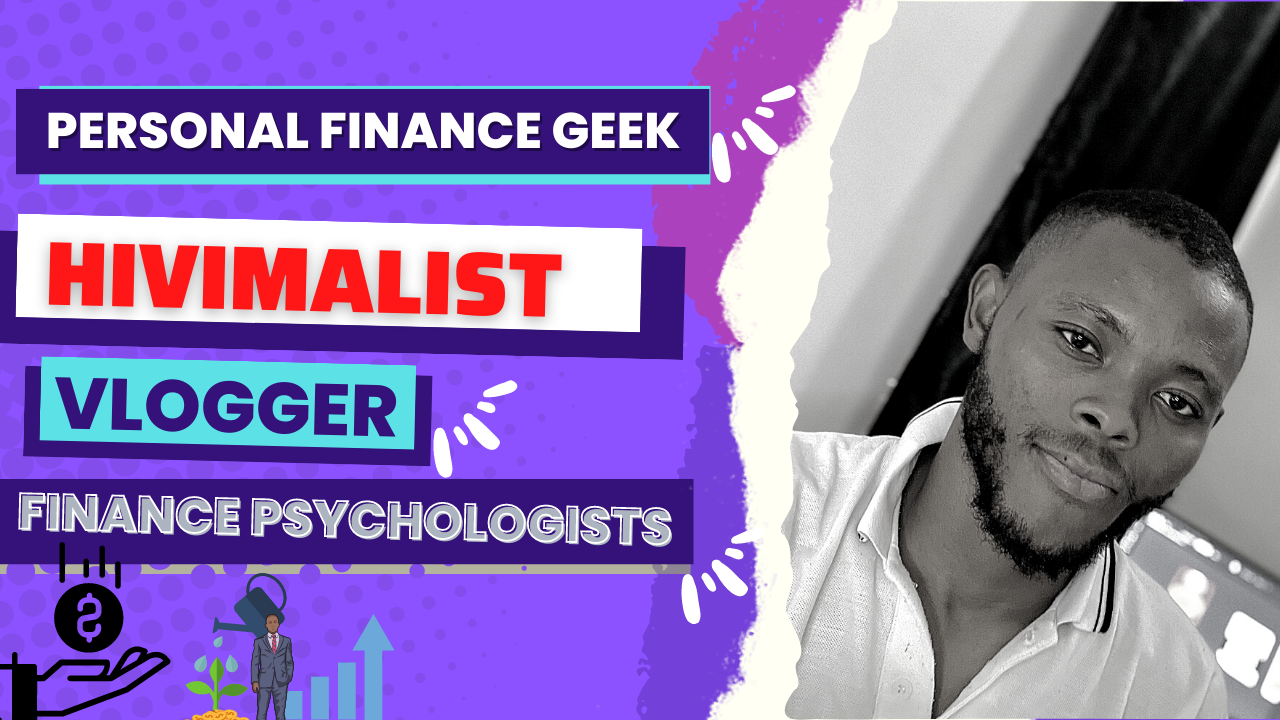 Posted Using LeoFinance Beta
---
---