The Best Crypto Investment ISN'T CRYPTO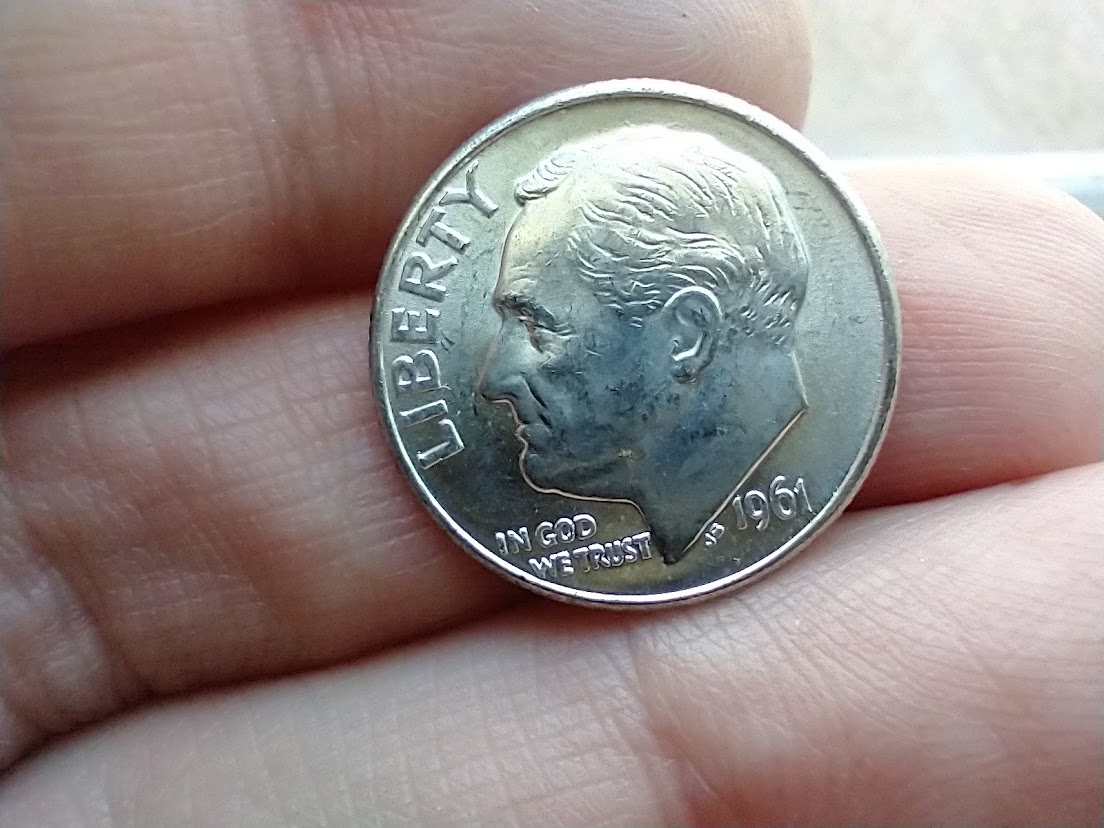 As the Markets Tank...
We're watching tokens plummeting left and right, but those who were quick on the button, used their crypto to purchase something that can be held in your hand. They have weight. They have history. They have in-person liquidity. They have intrinsic value.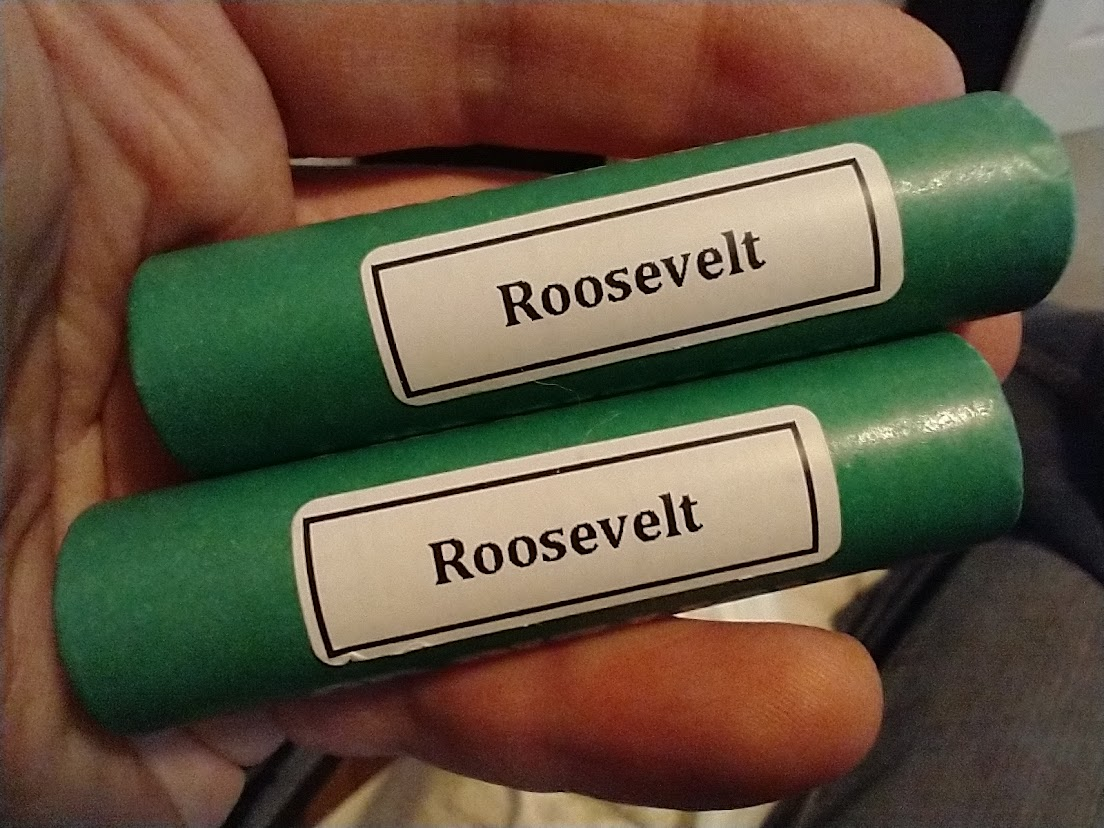 Shelter Wealth in a Tangible Asset
No matter the value of the material silver metal, these coins can be liquidated at any pawn shop or jewelry store for cash or any other spendable asset.
It's all about timing - earning while crypto is low and SPENDING while crypto is high. Thankfully I was able to exchange some crypto for these Roosie dimes before the value plummeted.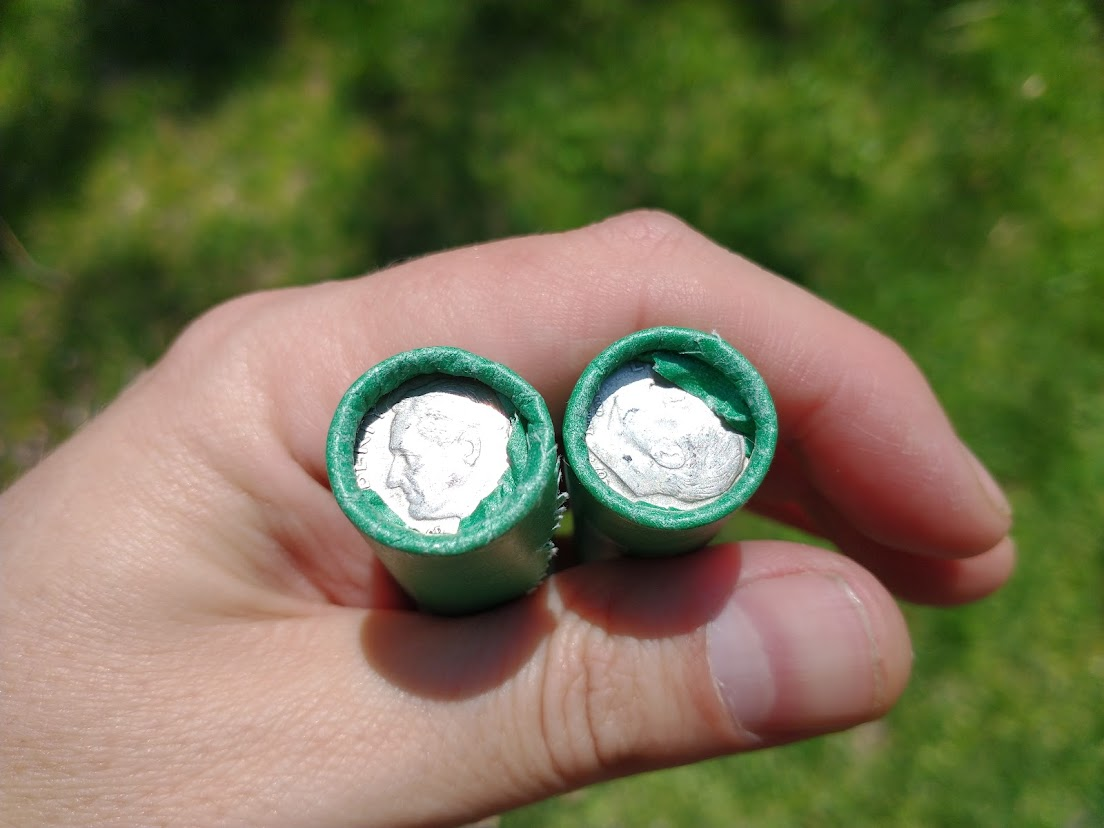 Each roll contains 50 dimes making a total of 100 silver dimes. What was once worth $10 is now worth $152... and rising!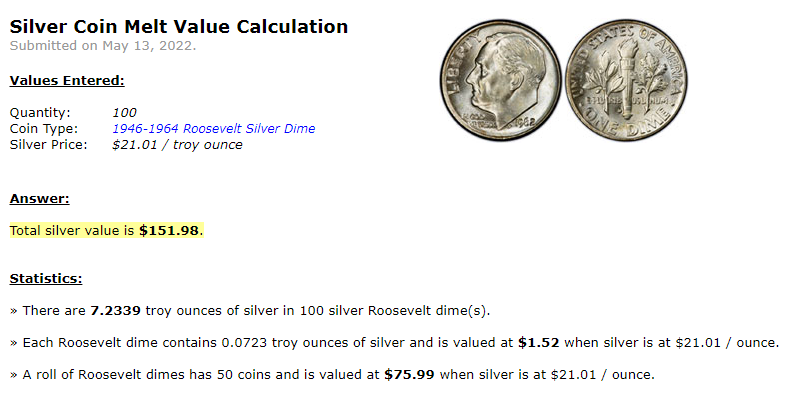 Opening up the roll, all the dimes came tumbling out into my hand in a perfect stack. Each coin contains about a buck-fifty worth of silver, but the actual resell value is more, usually about $2 - $3 depending on the condition of the coin.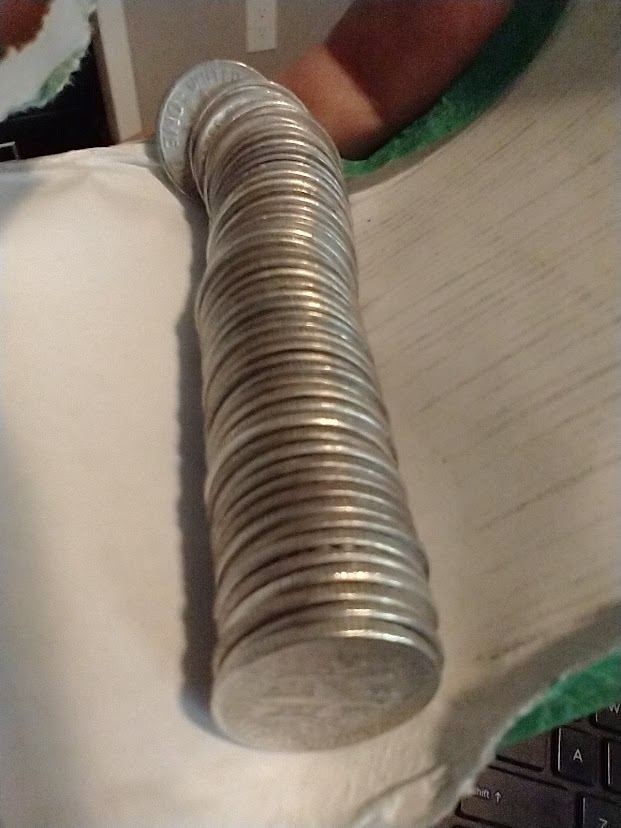 Many of the coins are in excellent shape, almost uncirculated condition.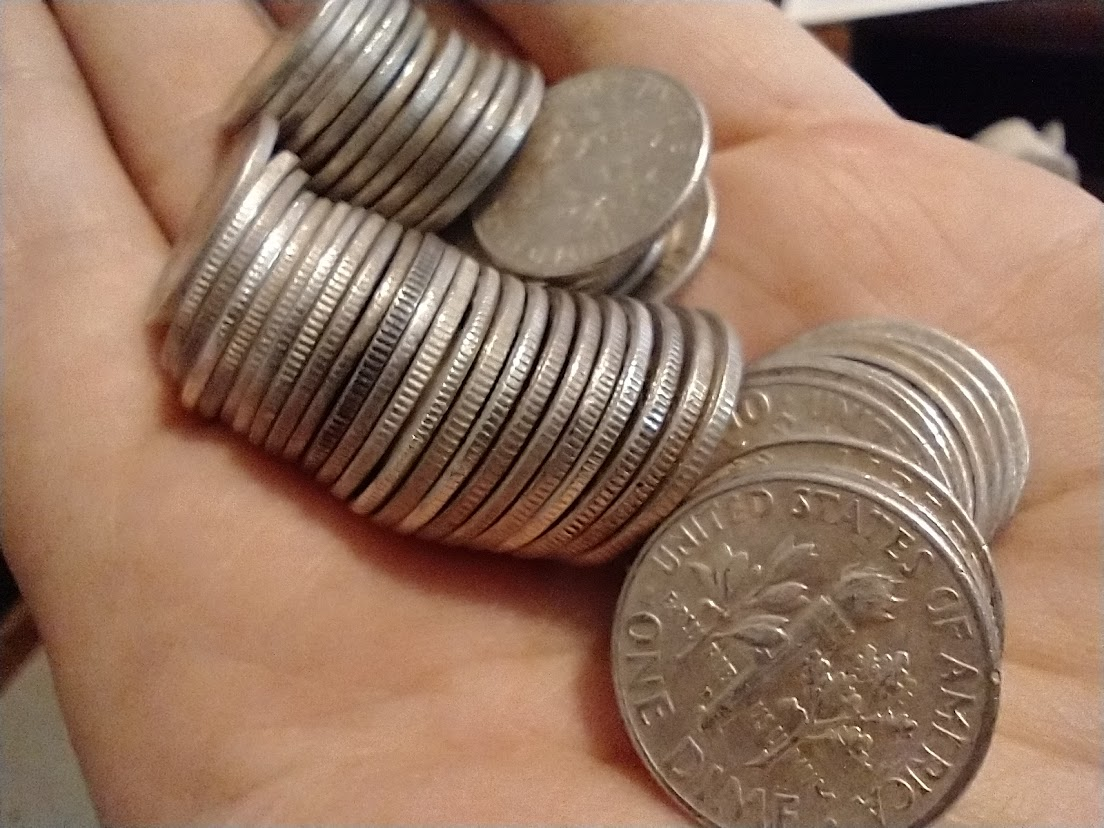 I can feel the weight of the coins in my hand, all the evidence I need to understand the value of the trade - from a de-valuing number on a screen to coins in hand.
The value of these coins are NEGOTIABLE, they're already worth much more than the face value of $0.10, already worth 15x that amount.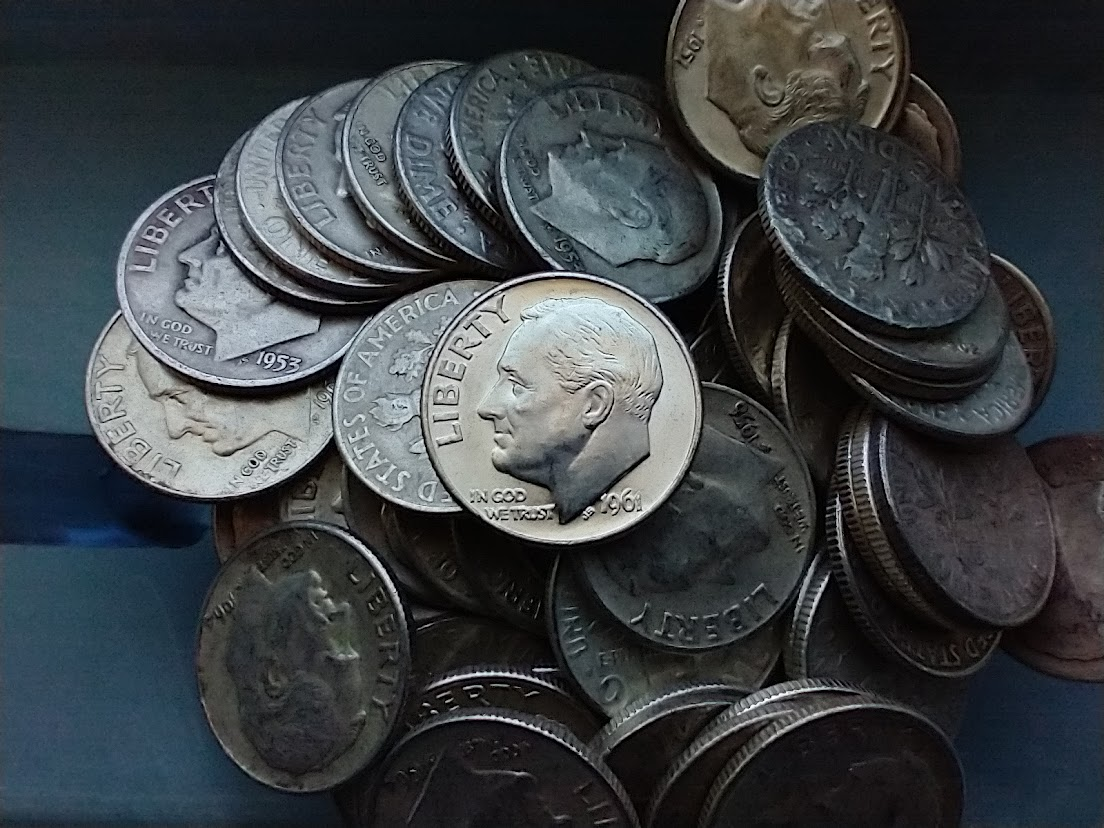 EAch one of these tiny coins are worth about three HIVE each at current prices. I believe someday, each of the coins will have a value equivilent of 100x HIVE each - not because HIVE price has tanked (I'm thinking $10 HIVE), but because SILVER value will skyrocket, likely in the thousands.
The silver manipulation game is ending soon, the fraud is being exposed and every oz of silver in the hands of private investors is another oz of silver unavailable to meet demand. They are going to have to buy it from us... and we're NOT QUICK TO SELL!
---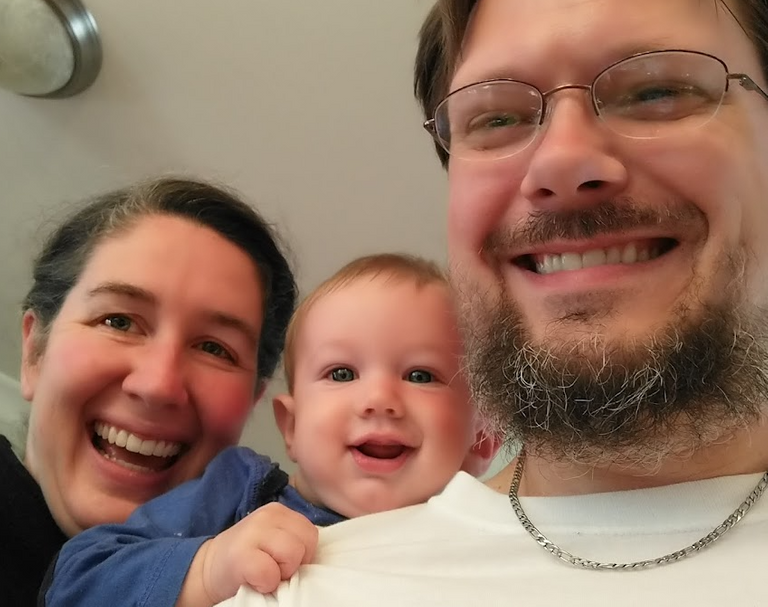 Benjamin Turner: God fearer. Rooted in Messiah. Husband of @lturner. Father of six wonderful children. The guy behind the camera. Blockchain enthusiast.
Bless the Most High!

Do You Like Discovering New Content?
ListNerds is a content discovery platform. Members promote content, various products and interesting links. Every click rewards you with MAIL credits to promote whatever content you want to share! If you'd like to learn more, visit Listnerds.com

Posted Using LeoFinance Beta
---
---