Traveling the World #331 - Nijo Market @ Sapporo, Japan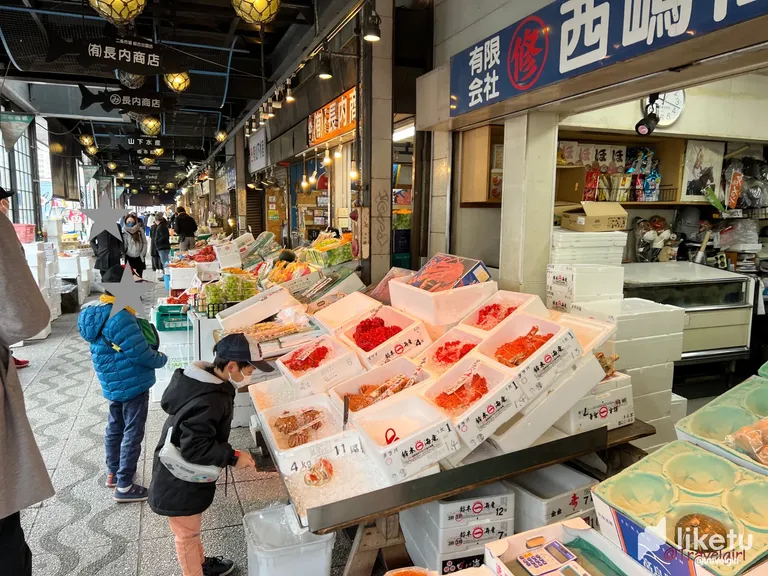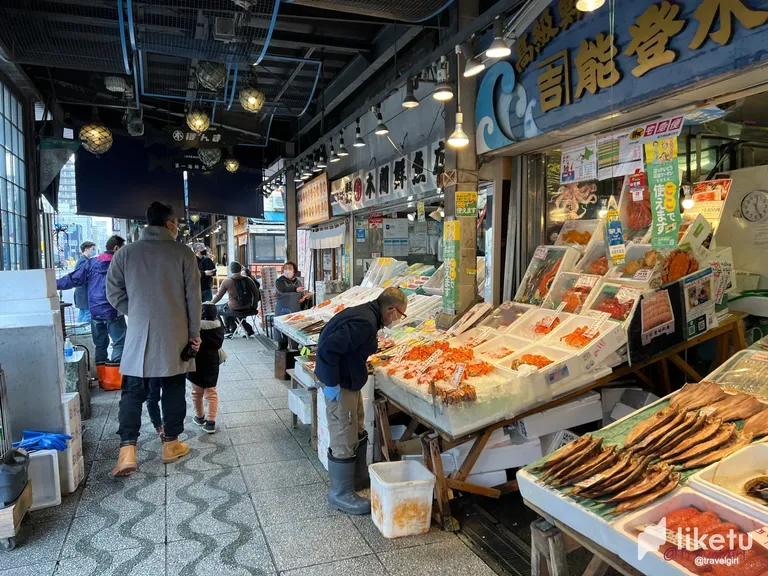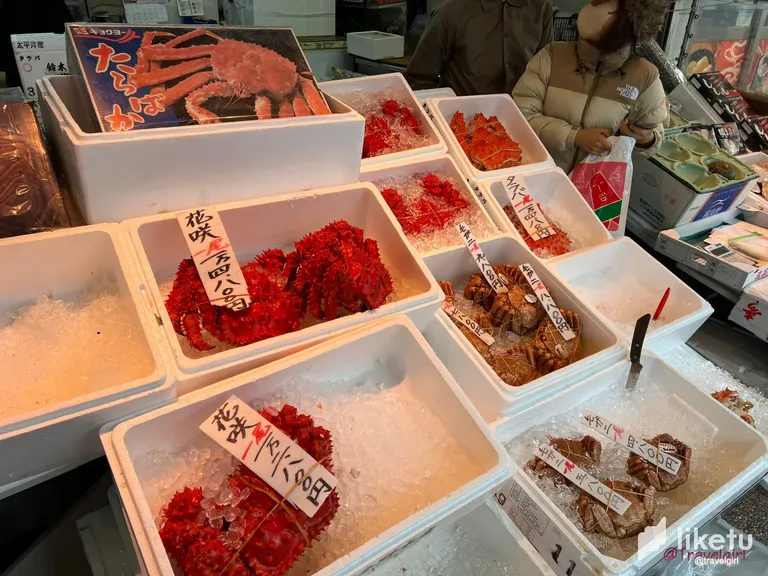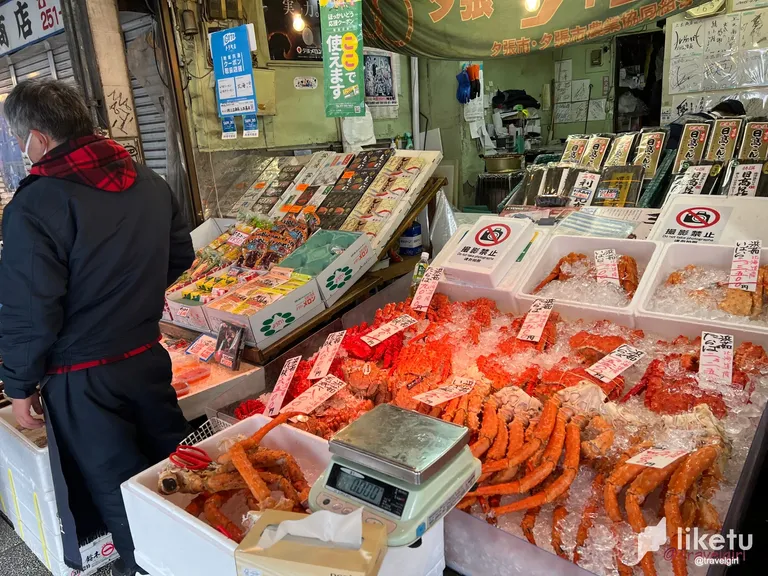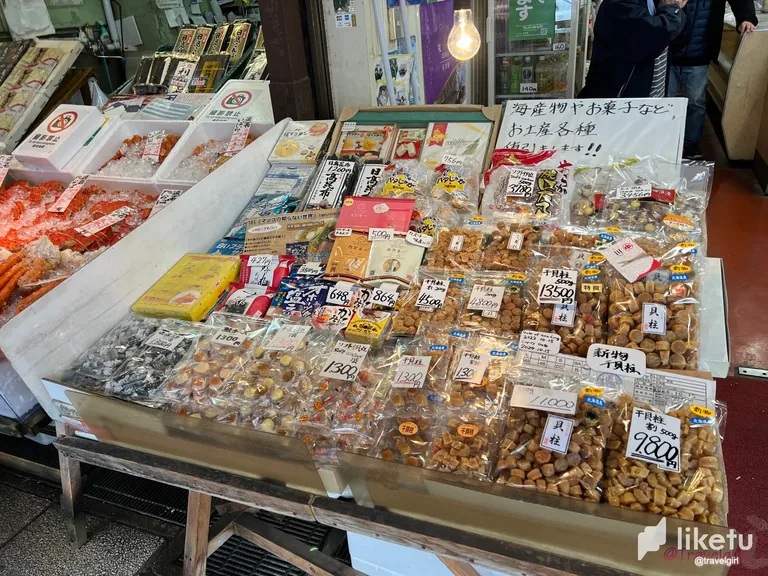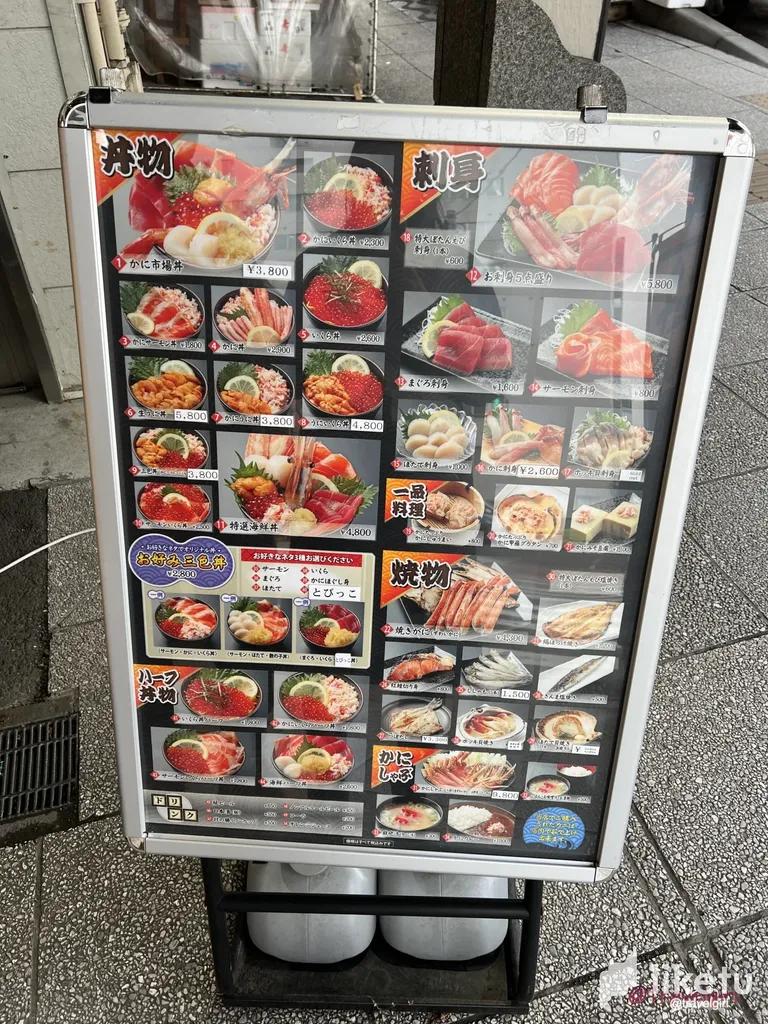 Hi Everyone
One of the things I look forward to when we visit Japan is the sashimi and seafood. We have some nice seafood in Australia but the variety and quality you get in Japan are very different. In Hokkaido especially, depending on the season, I really look forward to having crab, sea urchin, and lots of fish roes (ikura) as these are either very expensive in Australia or none existent. Nijo Market located in Sapporo is a must stop over if you want to try fresh seafood. Although not the cheapest, you will find a huge variety here. As we know where to get cheap seafood, we decided to take the kids there to see what it looks like and not eat there.
Nijo Market is very close to our hotel near Tanukikoji Shopping strip so we decided to walk there. In Sapporo, we find that it takes longer to take public transport to certain places compared to walking so best to check the route before you set off when you set out for the day. It wasn't snowing that day so that was a plus for us. With snow, it makes our journey slower and also increases the risk of slipping on roads, something which isn't fun when you are on holiday.
As it was crab season, there were crabs on display throughout the market. The kids haven't seen the various types of crabs available in Japan as they are just used to seeing mud crabs we have here in Sydney. The shop owners are all very nice and try to let us know what crabs are what and how they should be cooked etc. Apart from whole crabs, there were super large crab legs you could also buy to eat back at your accommodation or some shops have restaurants so buy the crab and get it cooked and eaten there.
Apart from fresh seafood, there are also fruit and dried seafood for sale. I'm a fan of dried seafood especially scallops, oysters, fish maws, etc but I decided to wait until towards the end of the trip to buy the dried goods before I head home so I don't have to carry it around the trip. The prices of dried seafood are pretty reasonable compared as the exchange rate with the Australian dollar is very competitive.
As I mentioned, we didn't eat any fresh seafood here as these prices are targeted at tourists and being there a few times, we know where to buy our seafood for a cheaper price with the same quality so we walked around a bit and headed off to the next destination. A bowl of mixed seafood don (bowl) was 3800 yen but at the local restaurants near our accommodation, you could get it for under 3000 yen and it was super fresh. Our kids loved the new scenery of the fish market, very different from what we see back home.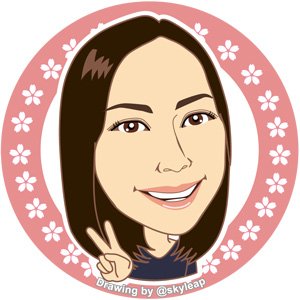 ---
Thanks for reading. If you like my post, please follow, comment and upvote me. There will be more exciting posts & destinations to come.
All photos & videos are taken by me & co in all my blogs/stories unless quoted.
---
For the best experience view this post on Liketu
---
---