My Vietnam Trip 2023 - Halong Bay Tour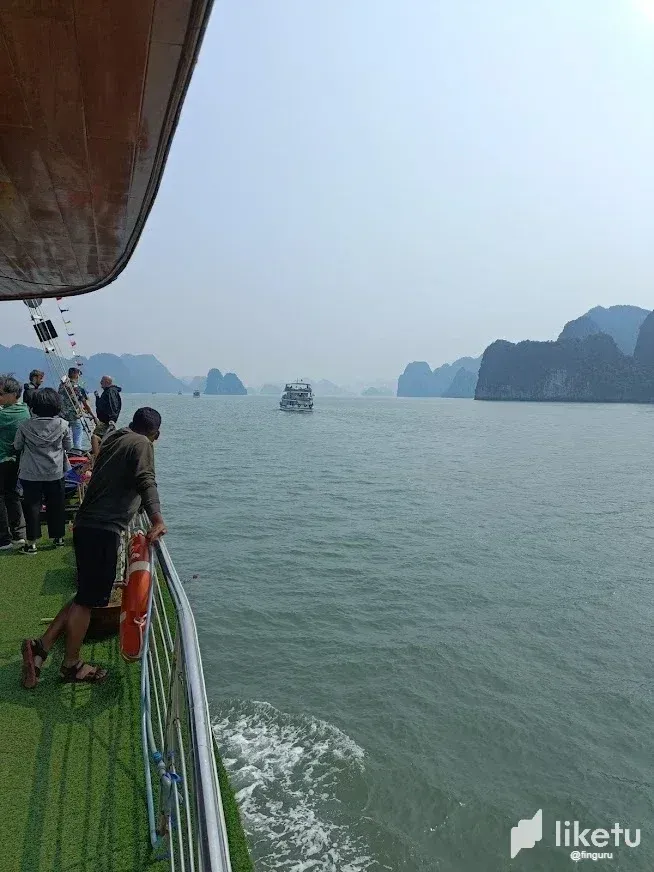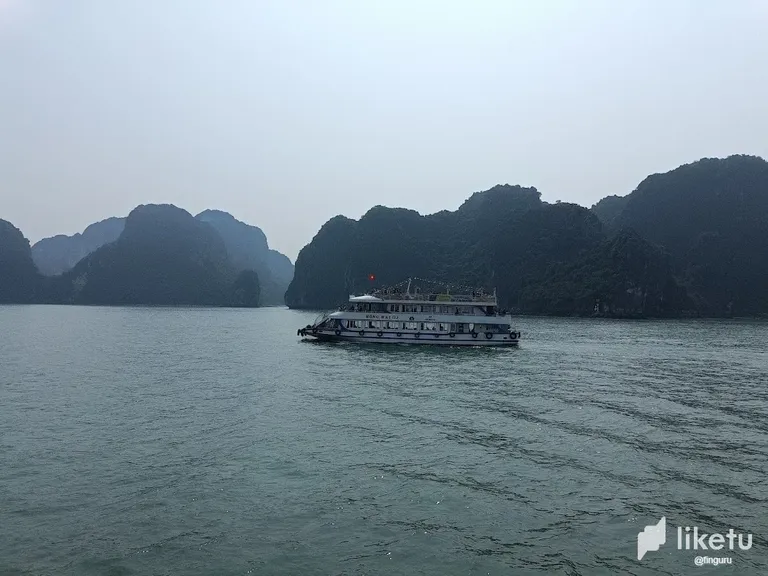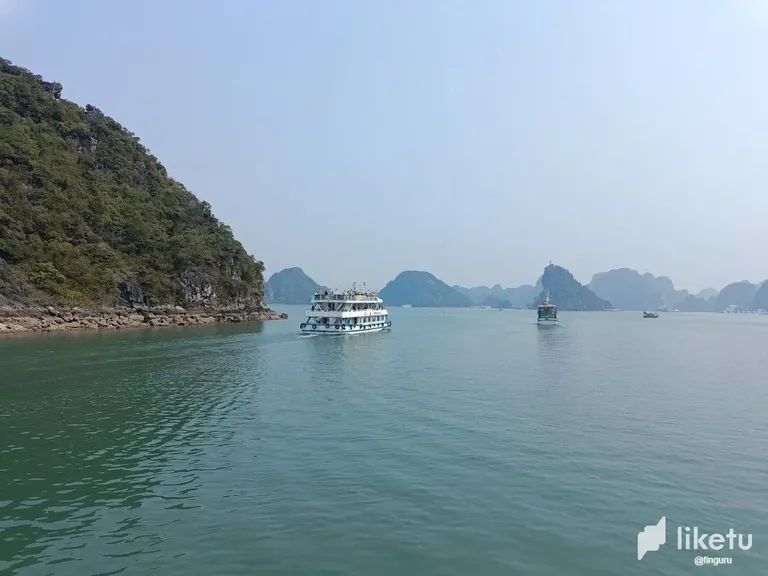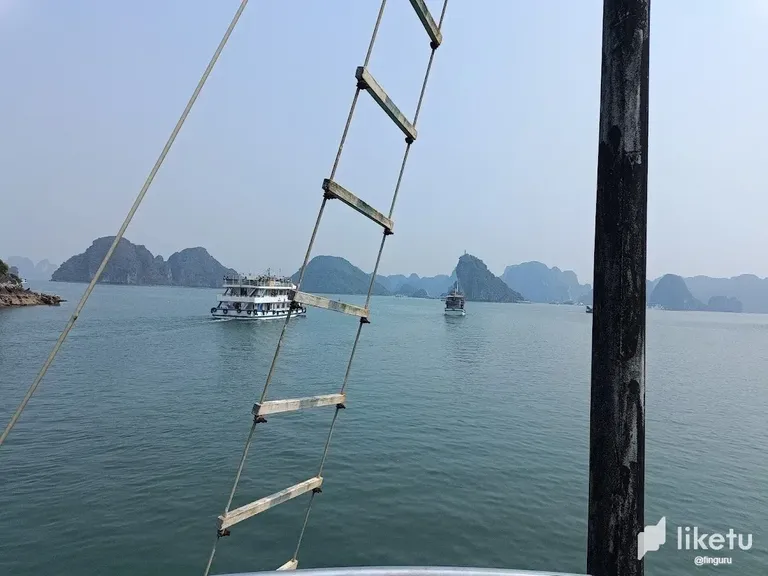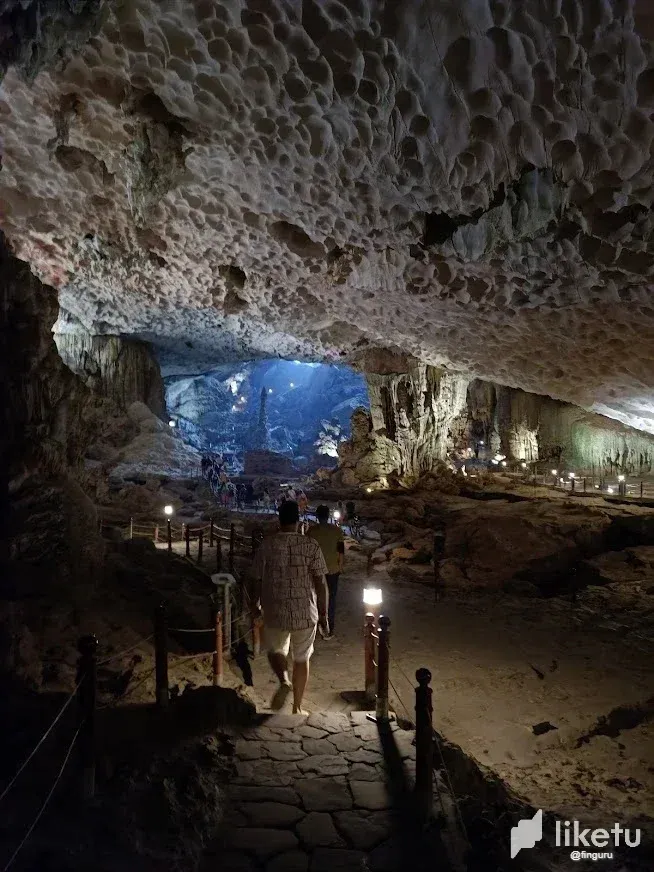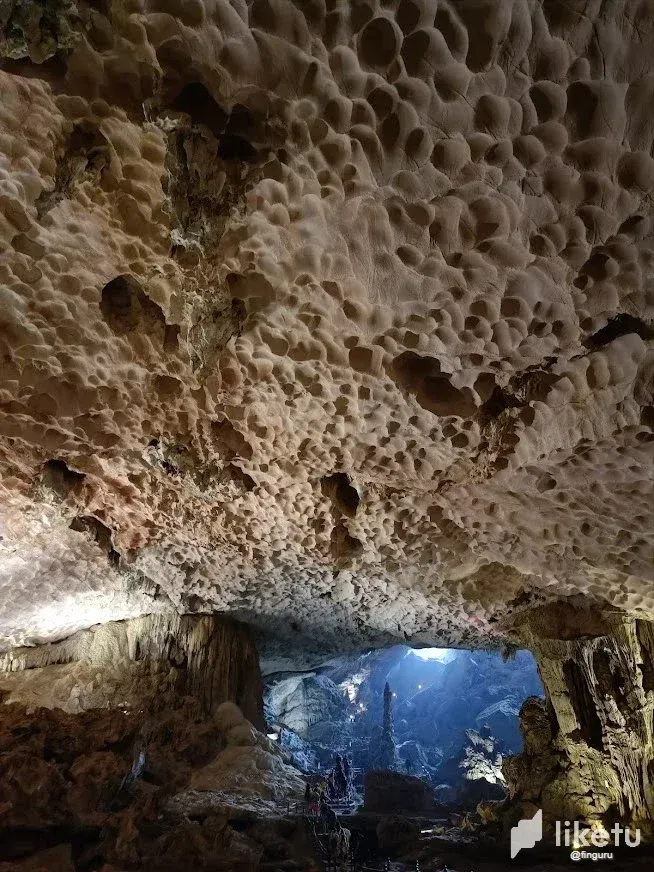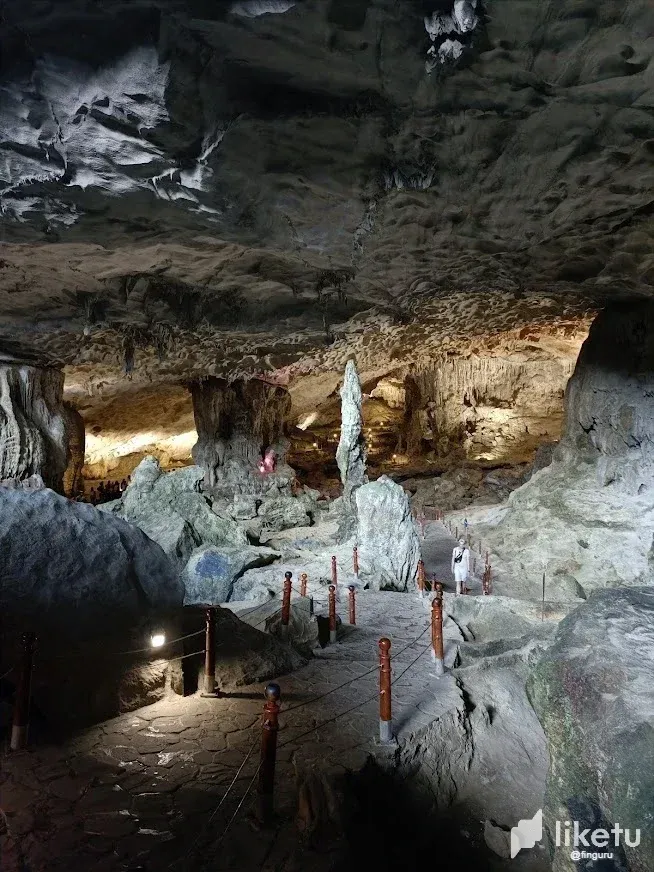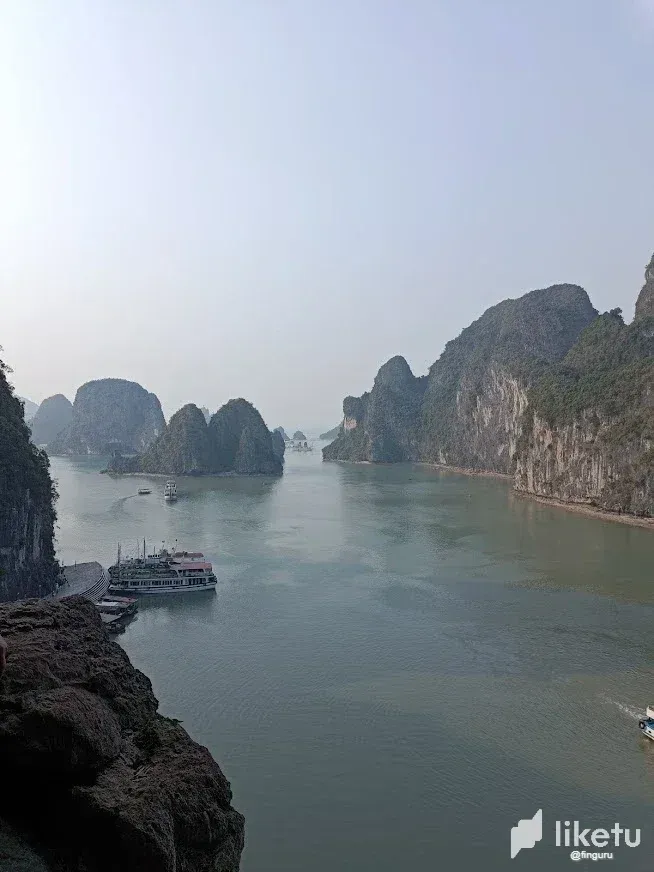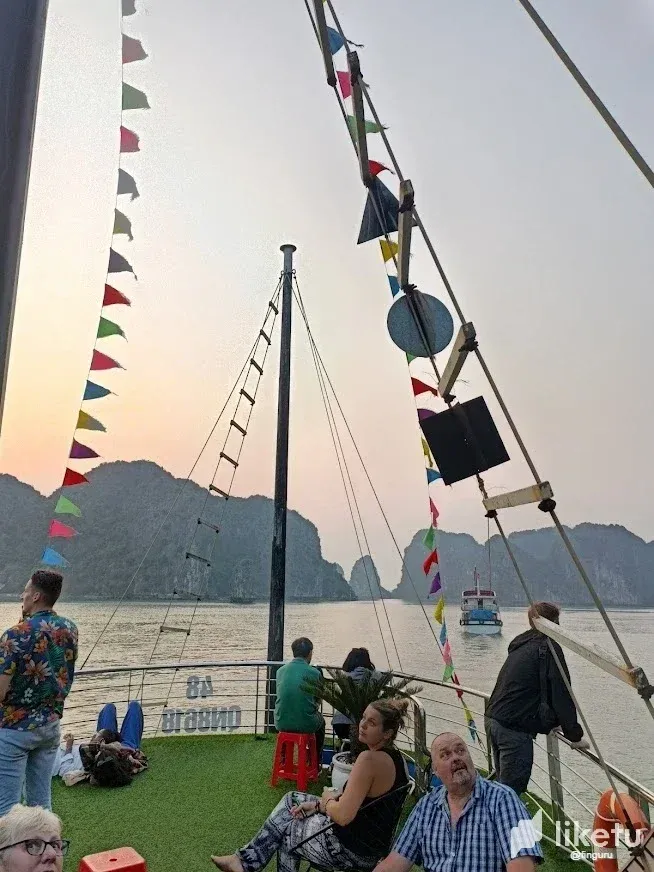 After spending 3 chill days in Da Nang, Vietnam, we took a flight to Hanoi, the capital and the second largest city in the country. The city was filled with motorbikes and it was insane to see more bikes than cars. We booked a tour as soon as we checked into the hotel. Took a cab the next morning to reach the city center around 7:30 AM where our bus picked us and took us to Halong Bay. The whole ride was 2 - 2.5 hours to reach the marina where. I don't remember the exact travel time because I was sleeping during the ride. Because I was tired from the endless walk we had the night before.
From the Marina, we started our journey on a small cruise ship that served us yummy local vietnamese food. Since we all were vegetarians, we ate lots of veggies and noodles with Soy Sauce. There were other things we couldn't figure out but they tasted amazing as well. With beer, everything tastes good. xD My frens who didn't have beer, even they were happy with the meal.
10 minutes later, we started seeing the beauty of Halong Bay and I was fucking blown away. My pics above didn't do the justice but I tried my best. No wonder it's called the garden of islands. In the ocean, we could see the small mountain-like islands all around us. The view and the weather was perfect. Our cruise hosts ensured we had a damn good time.
We even got the chance to use the upper deck where the view was obviously better. Everyone around me was clicking selfies and pictures. Me and my fam did the same for a while and then we There was a 80-year-old uncle who went crazy with his DSLR. I never saw him sitting and chilling. He was constantly clicking pictures. I am sure he came with at least 1 TB of storage because his hand was always on the capture button. 😂
In the middle of the cruise we had a 1 hour stop where we visited a cave. It was a whole different world and I was blown away by looking at those limestone formations on everywhere around us inside the cave walls. After finishing the cave tour, we started our journey back to the marina. I thought we saw the best views in the morining. But the sunset time was even better. I didn't take many pictures then because I was happily tired from the activities we did the whole day and mesmerized by the chilly breeze during the golden hour.
I would definitely go back to Vietnam and do the Halong Bay tour once again. 👊
---
Follow: https://leofinance.io/@finguru
Twitter: https://twitter.com/finguru6
Discord: finguru#4062
---
---
For the best experience view this post on Liketu
---
---