I Finally Choose to Get Out for a Nightwalk After Heavy Rain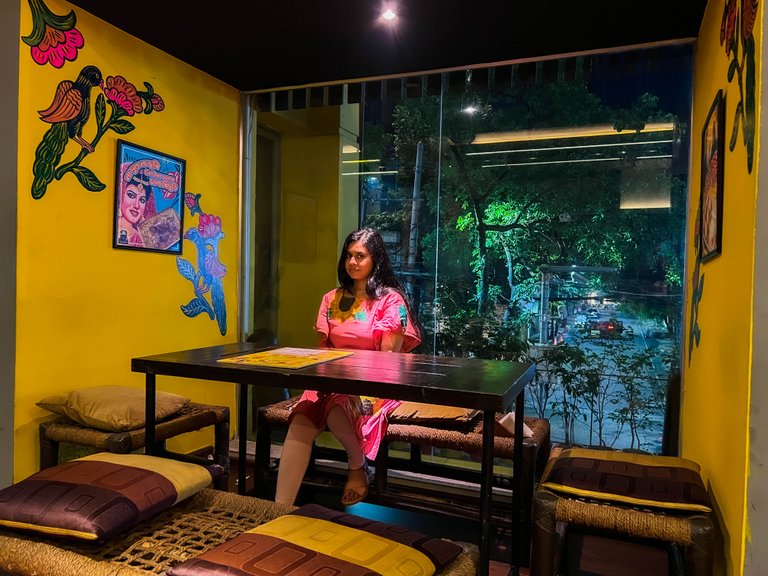 A pop culture inspired cafeteria in Banani, Dhaka,Bangladesh 🇧🇩. I found it on my way 😊.
Hello there 👋, how are you doing guys? After a long time, pretty much ten months break, I managed to come back in hive community 😇😇. I hope I will get the same appreciation and affection from you. Let's begin with my today's journey.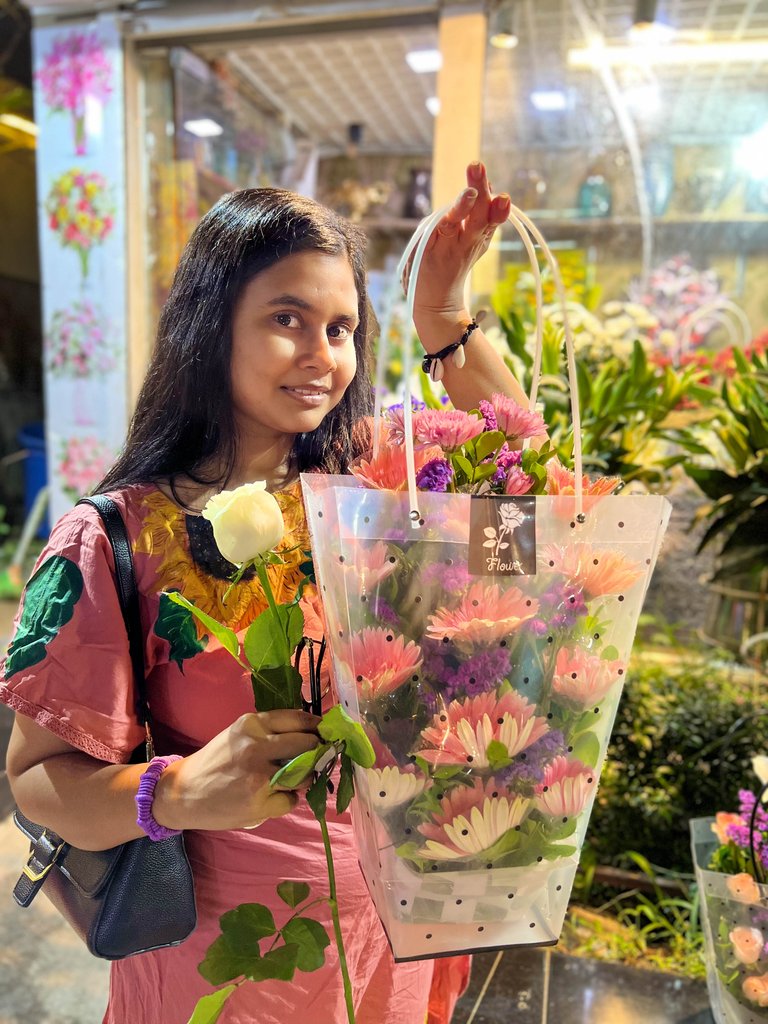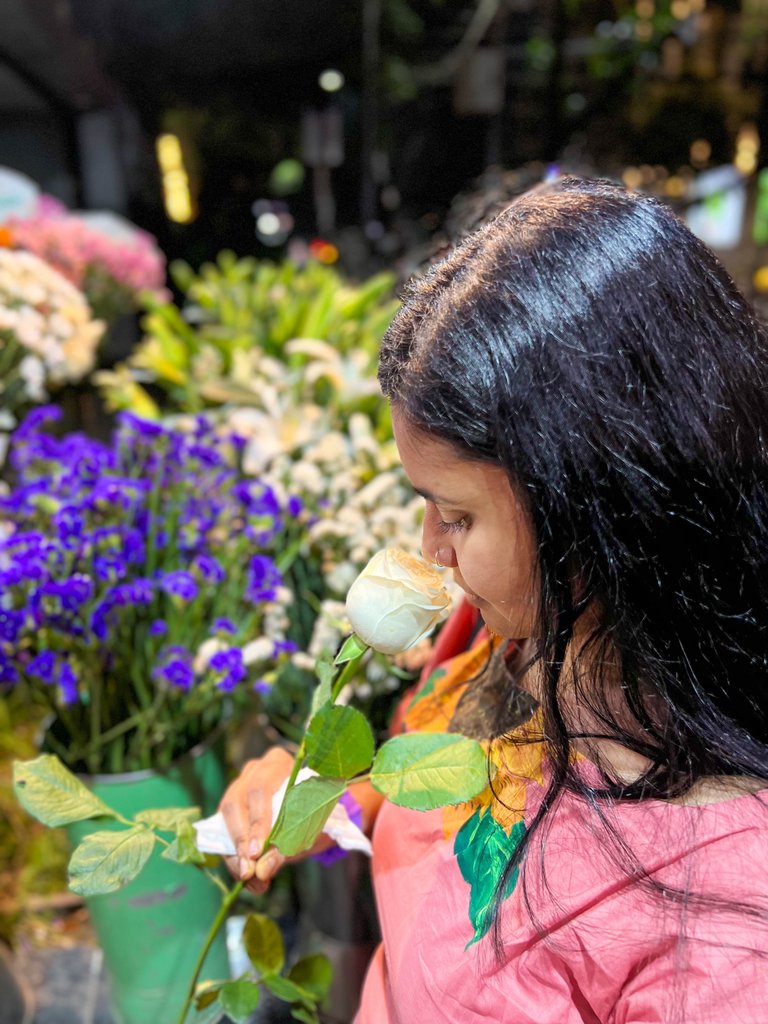 Here I'm sending some love ❤. I found this beautiful flower shop walking near Bonani Road, Dhaka city, Bangladesh 🇧🇩. The flower 🌼 selling range is pretty much high. I just bought the rose. And it cost around $1.5. And this bag full of beautiful flowers 💐 only for posing 😁😃.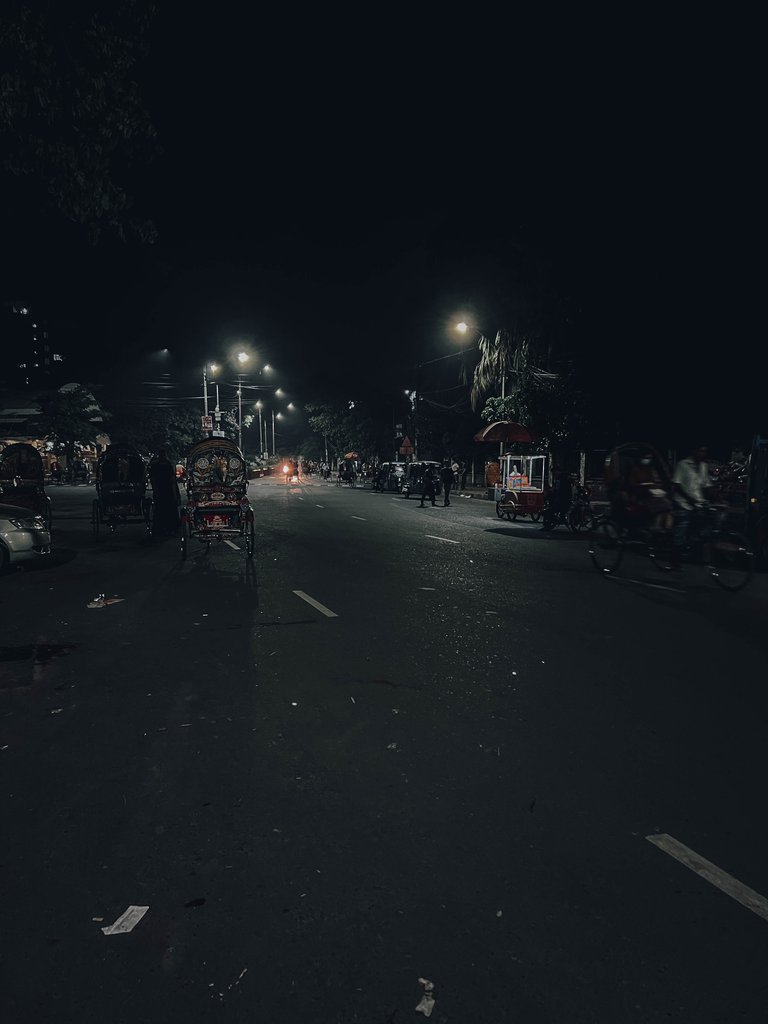 After a long walking 🚶‍♀️ 😌 in the road I was exhausted and hungry. It was nightwalk so quickly I Googled and found a beautiful pop culture inspired cafeteria.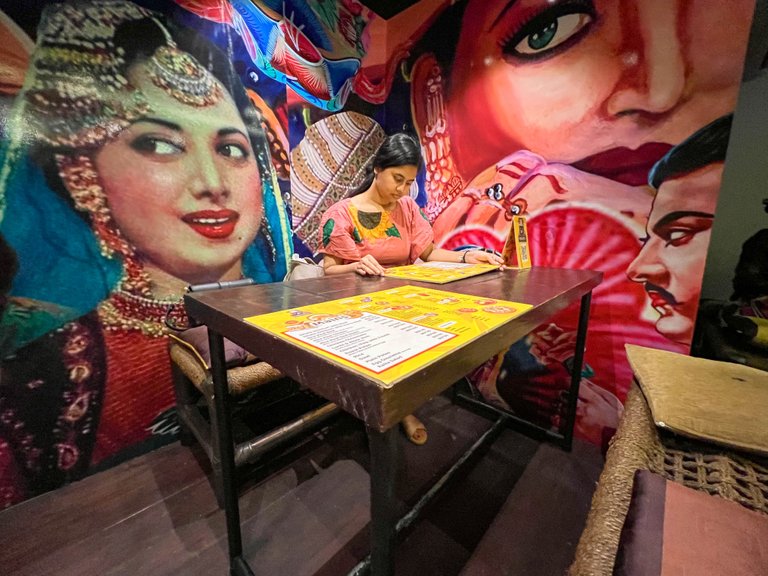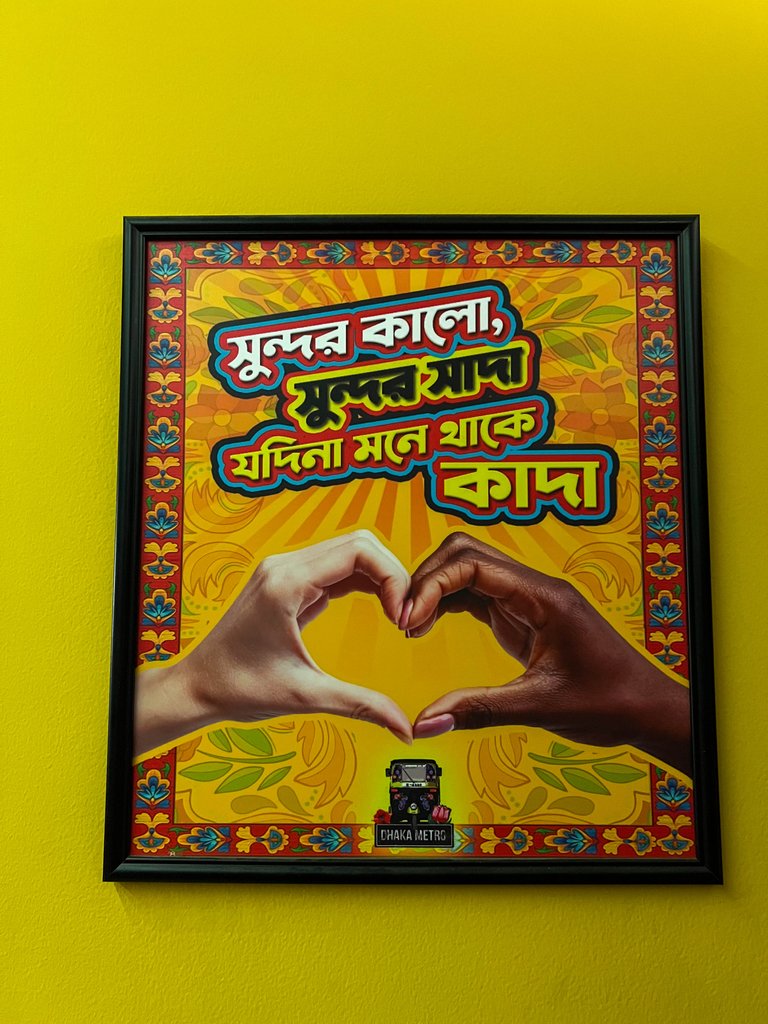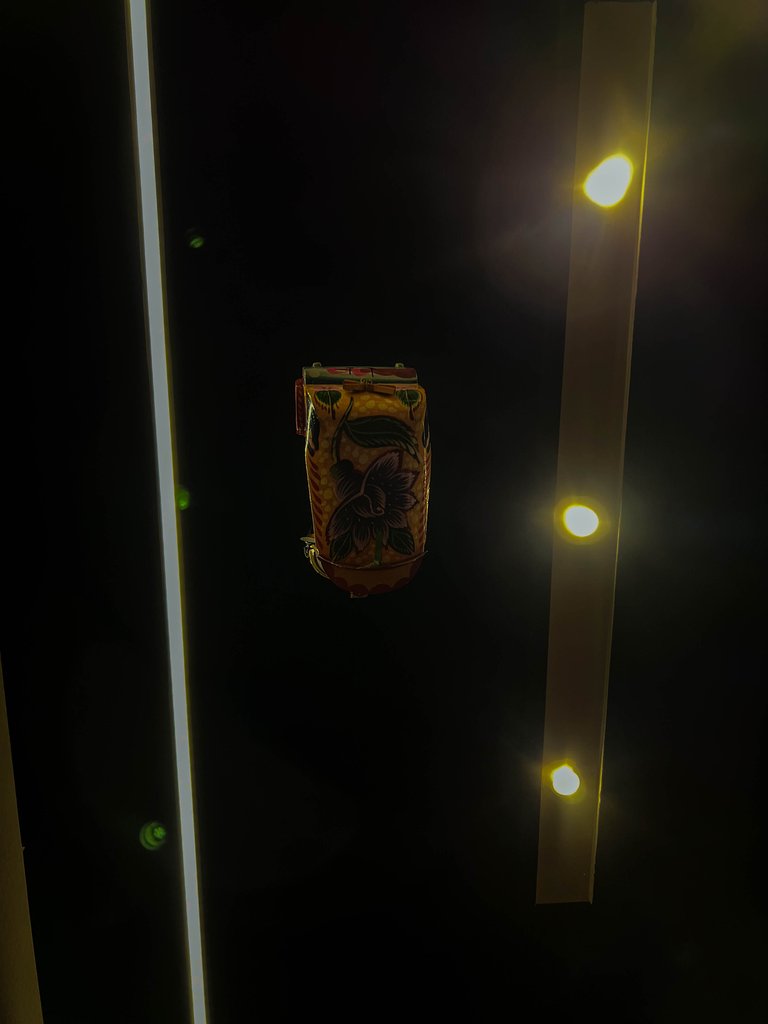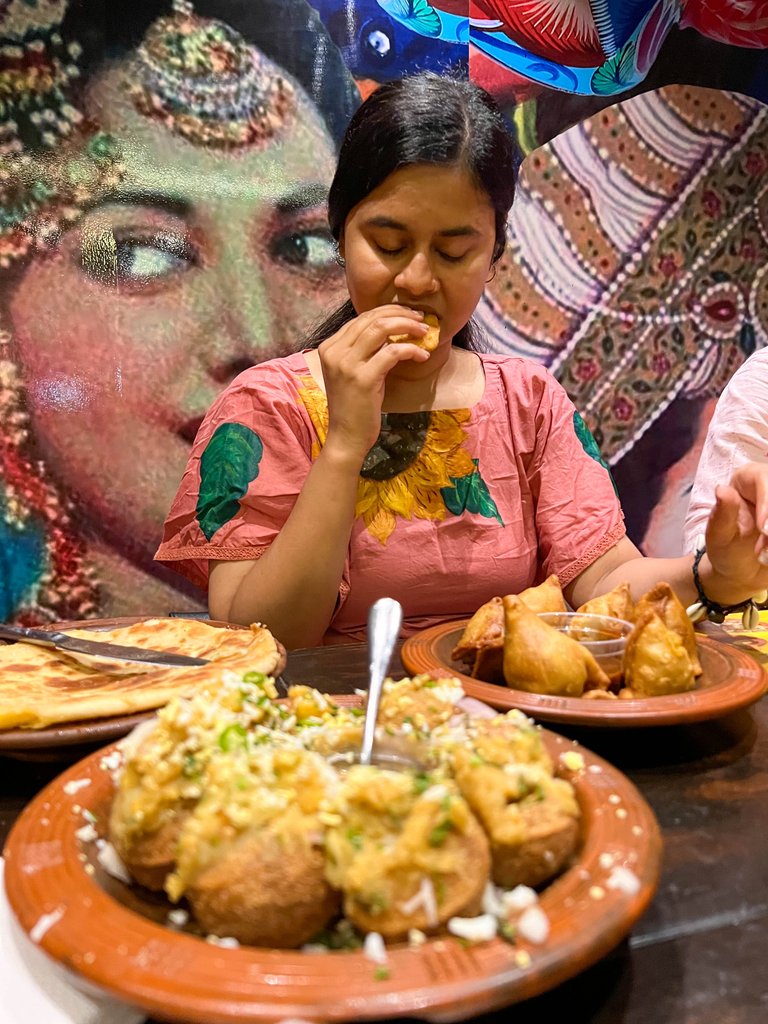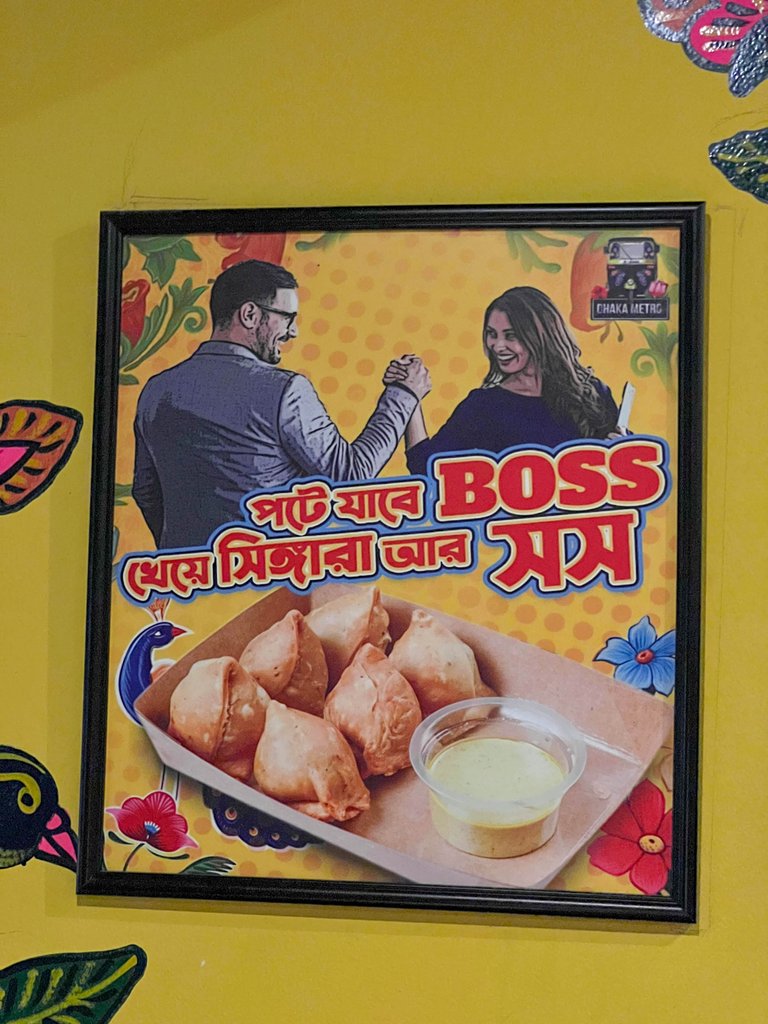 This cafeteria named after Dhaka city, Bangladesh 🇧🇩."Dhaka Metro", the name not the train station 😃. It was decorated some special fine art inspired our pop culture called the " Rickshaw Paint"🎨🖌 with some interesting iconic dialogue 😀 😉.
Now let's talk about my next step in this journey.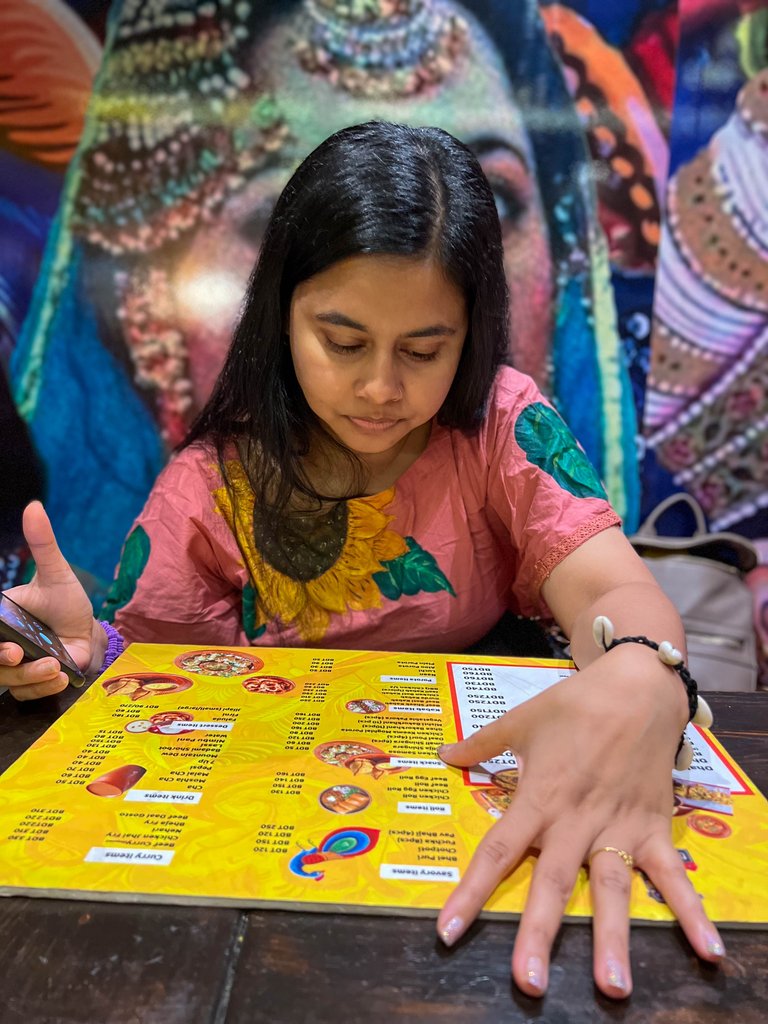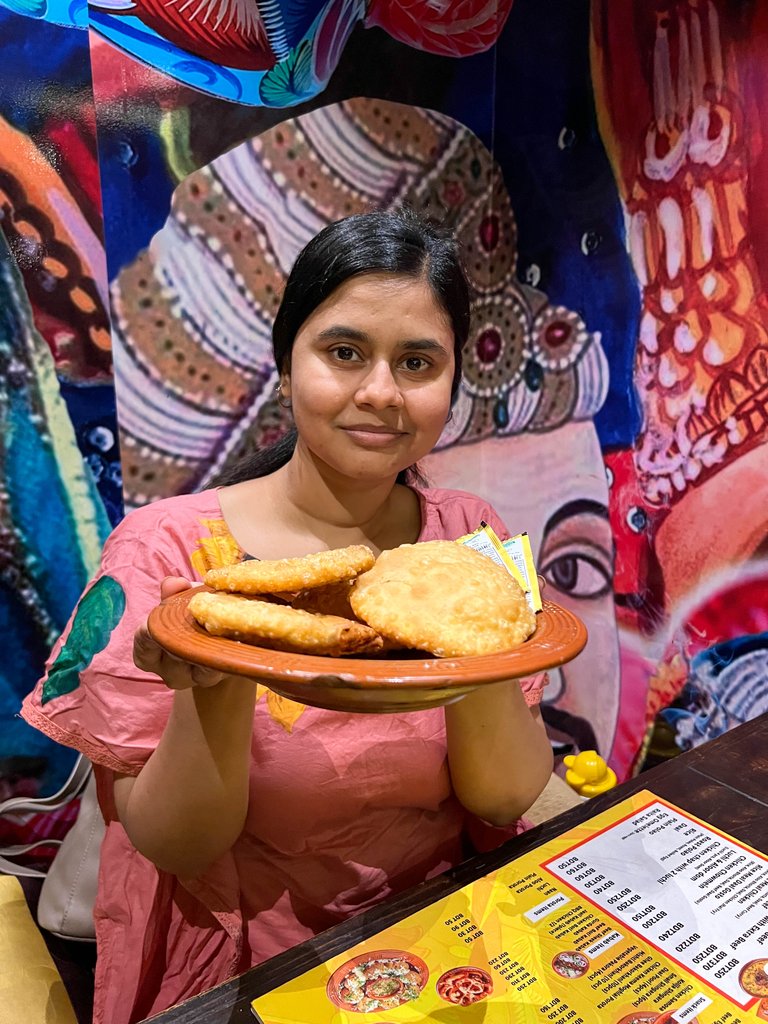 This is our local food called 'Dal Puri', a lentil stuffed fritters.
This is the iconic vegetable stuffed triangle shaped like another amazing fritters called 'Shingara'. It is so unique and delicious 😋. And also popular in Indian food culture.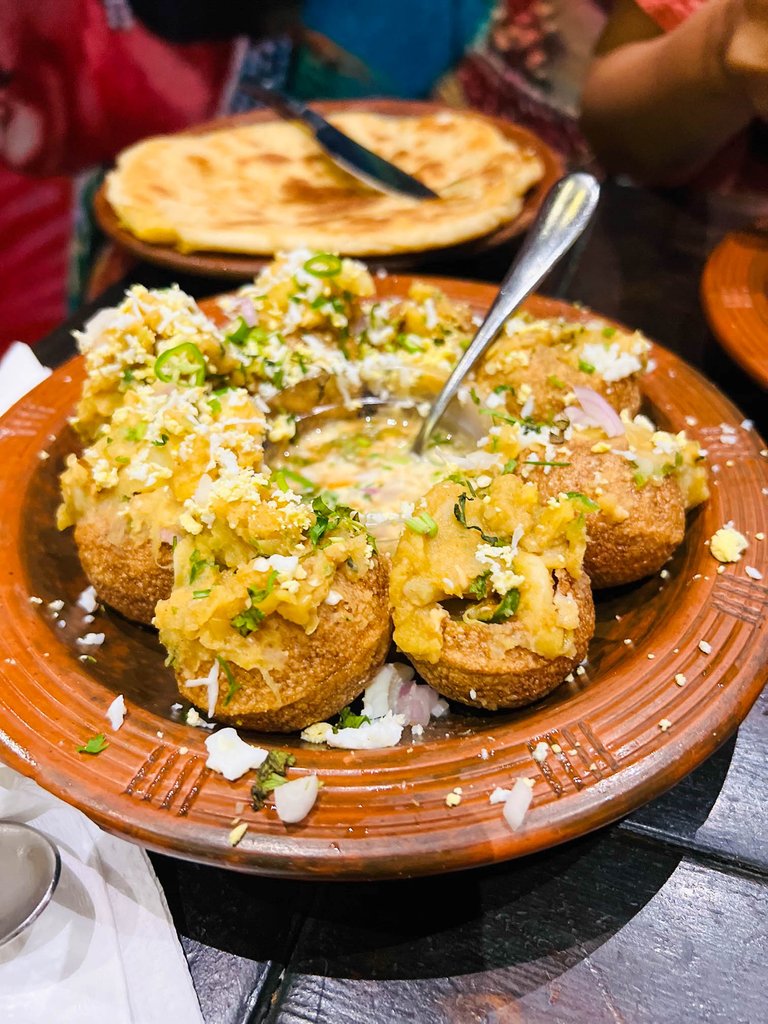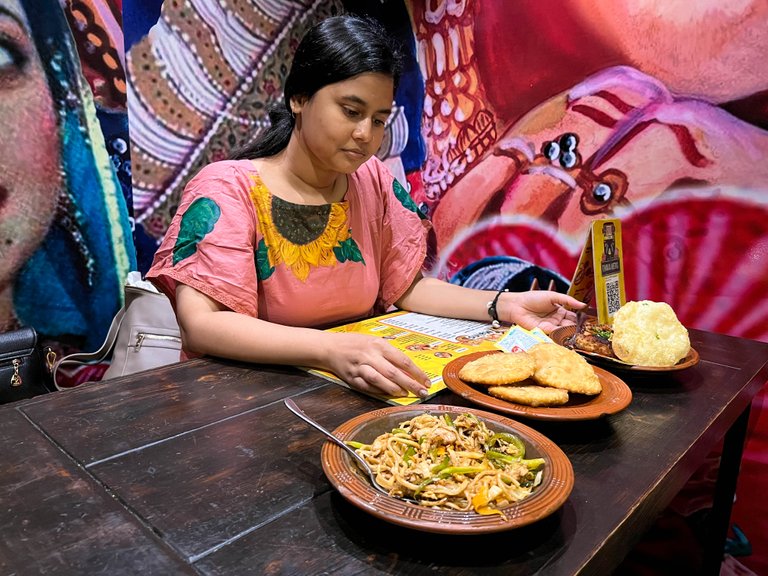 There is another delicate food called 'Fuska' with chicken chow mein 🫕 and Indian style chicken 🐔 fry with some potato stuffed flatbread 🫓 which was looking super crunchy and mouthwatering 😋😋.
Now I'm giving the honest reviews 🤔🤔👉
The Ambience is pretty good love their pop culture inspired decoration but the food was really disappointing 😞 😕 . Just waste of money 💰 😔. But enjoyed the night walking and the flower market nearby and the gentle breeze after sudden raining 🌧. It was a good deal for me. That's the end for today .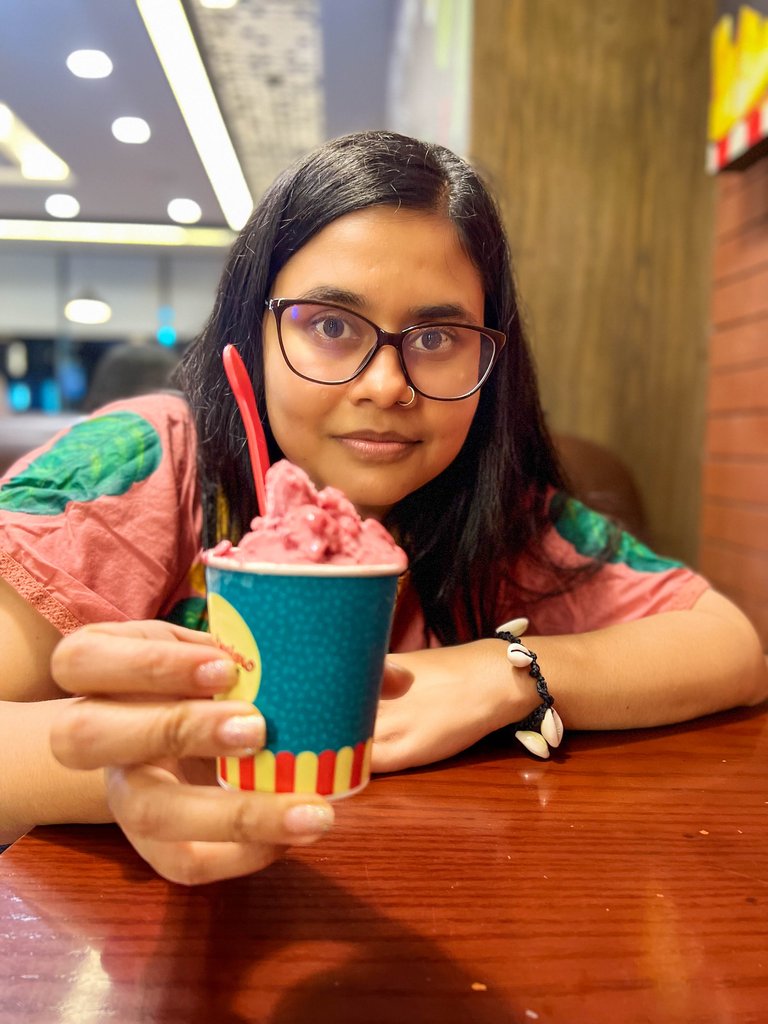 I hope you people enjoyed my short night outing. Here a berry dessert 🍨 and lots of love ❤ for you😊. See you soon 👋 👋
---
---