We Are Alive! December 27th, 2022 Sweet Potatoes and Eggs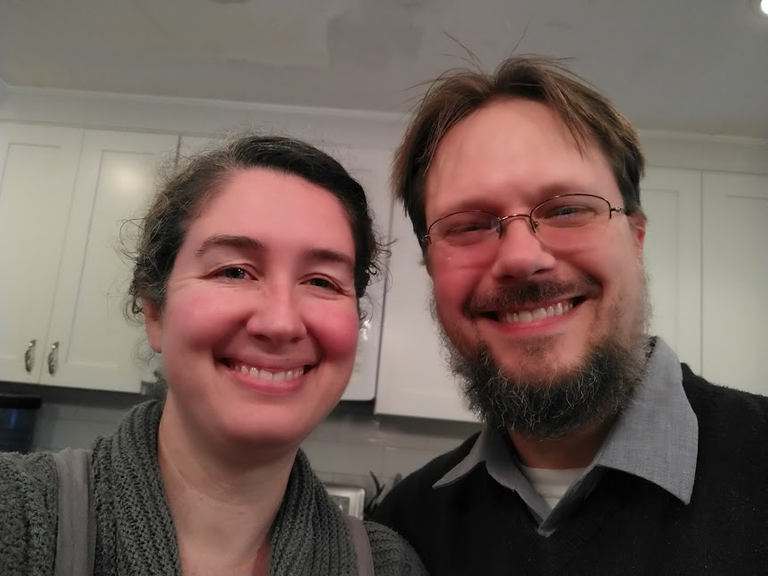 As the weather got so cold, we kept our apples in the garage. After discovering they were freezing, we decided to make a very large batch of apple sauce. So lots of dicing, cooking and milling of apples.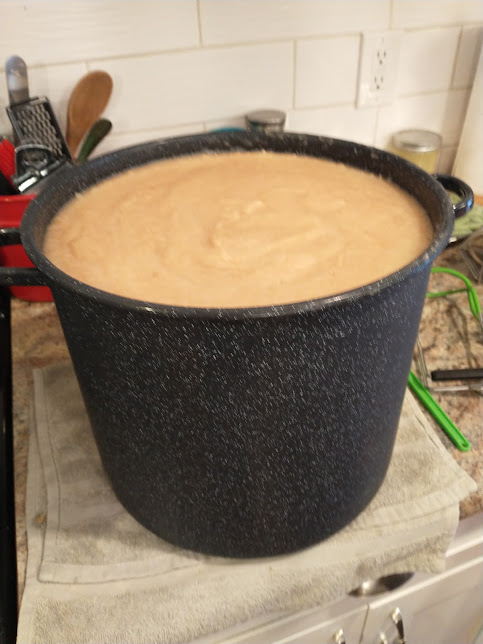 The weight and size of this pot of applesauce is astounding. This will be enough for at least a year for our family!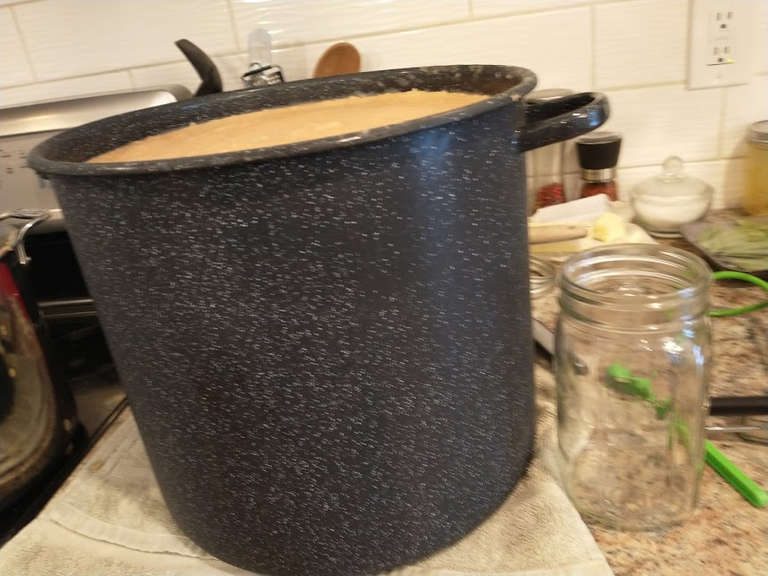 I visited the grocery store today to scope out food deals for my family... and I found something special: sweet potatoes!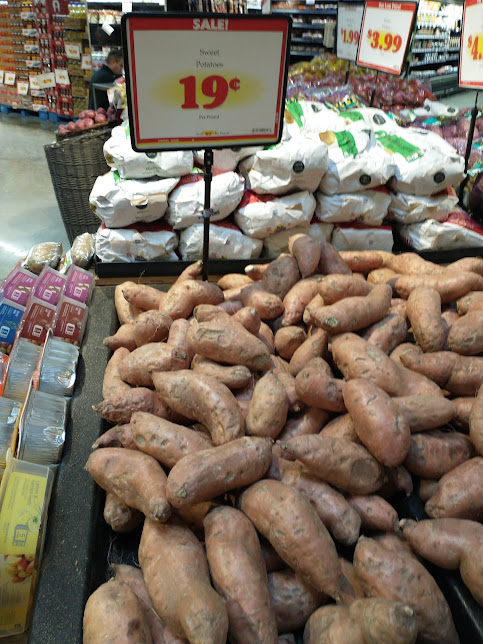 They were selling at $0.19 / lb which is an amazing price. I had to show some restraint picking up sweet potatoes, since there's only so many we can eat! Perhaps we could can some sweet potatoes once we're done with canning the apple sauce? Hmmm...
Even with food prices rising and shortages happening, there are still fantastic deals to be found if you are keeping an eye out for them.
But then there's eggs. Something is going on about the eggs. Prices for eggs do normally go up in December before dropping in the spring-time, but this is ridiculous.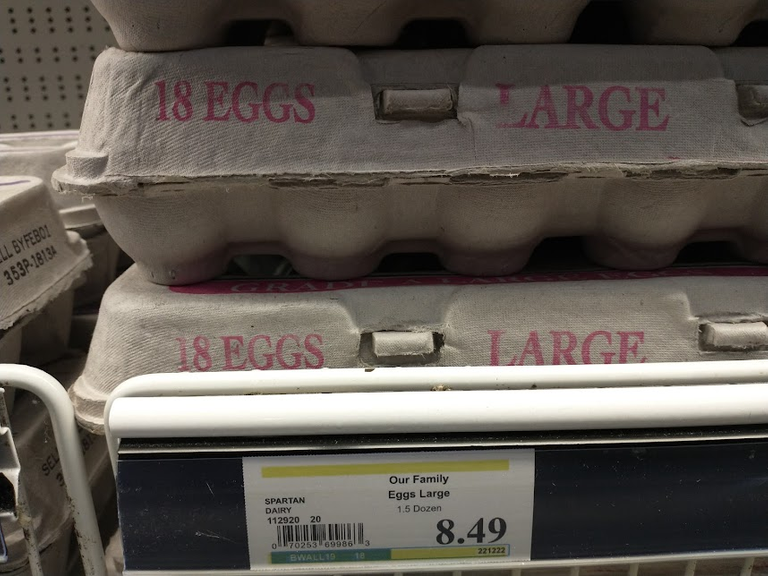 It's almost $0.50 / egg. This is when it's useful owning chickens (which we will someday). If we owned chickens that drop half-dollars, we'd be doing well.
These exaggerated prices will not last, I have a feeling we will see drastically reduced egg prices in the coming months, as this has happened before. Our family eats a lot of eggs, as it's low carb, low sugar and high protein. Usually a very inexpensive protein (we've bought a dozen eggs for $0.39 before) but with this massive price increase, this has ended. We used to purchase 6 dozen eggs per week, that's about 24 dozen per month. When they were $1 or $2 this was feasible, right now it's not.
Comparing sweet potatoes to eggs, we can purchase 4 medium sized sweet potatoes for the price of a SINGLE EGG. Just one egg!
We could get over 40 lbs of sweet potatoes for the price of a dozen eggs! What a wacky world we live in.
Are eggs available where you live? Are they currently affordable?
---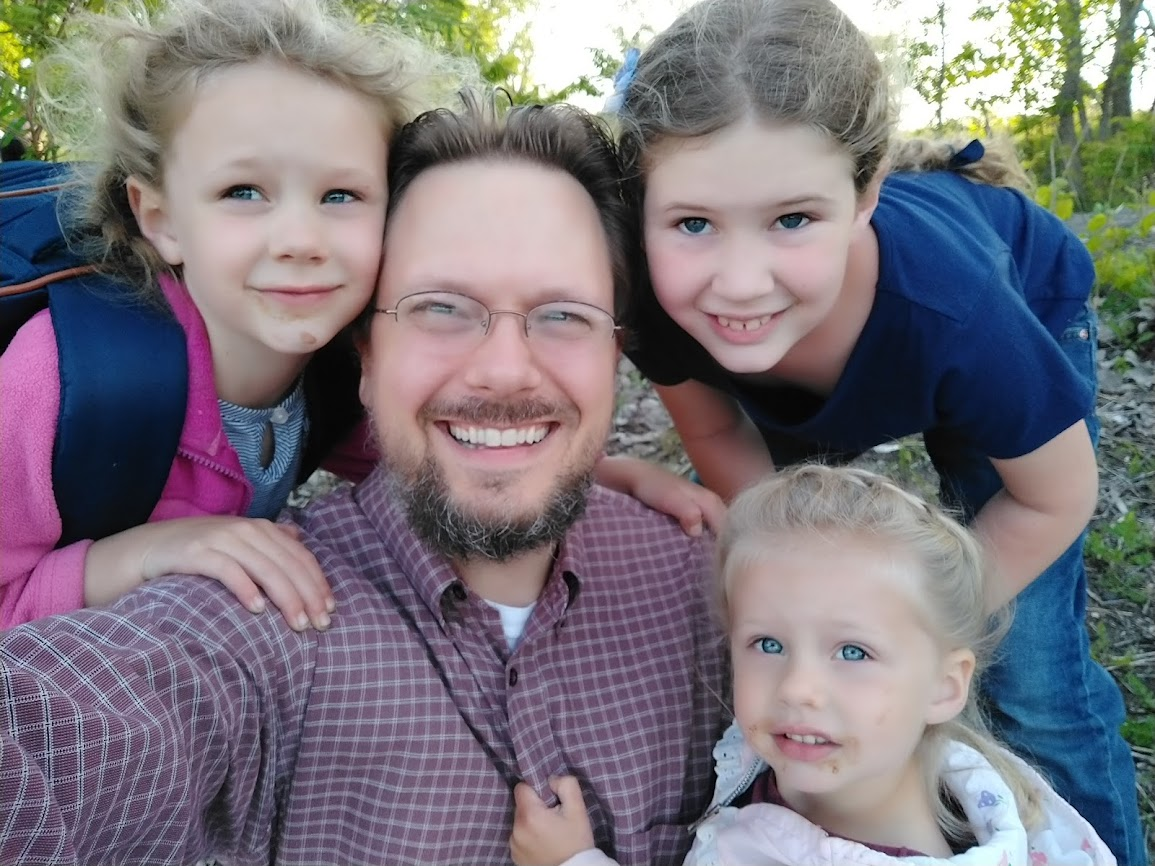 Benjamin Turner: God fearer. Rooted in Messiah. Husband of @lturner. Father of SIX wonderful children. The guy behind the camera. Blockchain enthusiast.
Bless the Most High!

Teach Your Children Liberty from Sin
We encourage parents to teach their children principles of Godliness, beginning with the Word and an understanding who God is and what His Son has done to form a relationship with us.
No one can lay a foundation other than the one already laid, which is Jesus Christ. If anyone builds on this foundation using gold, silver, precious stones, wood, hay, or straw, his workmanship will be evident, because the Day will bring it to light. It will be revealed with fire, and the fire will prove the quality of each man's work. 1 Corinthians 3:11-13
Teach Your children Liberty from Tyranny
Second to this is the principle of self-determination and freedom, lest we loose the ability to teach our children the first principle in future generations. Our children read the Tuttle Twin books, specifically to learn libertarian principles, which most people learn later in life. These books are useful for our family, and yours, to teach children concepts that seem complicated, but are made simple in these books. I am an affiliate for Libertas Publishing, your purchase will help our family grow financially.
Use coupon code FORTY for 40% off your purchase! Check out the books here.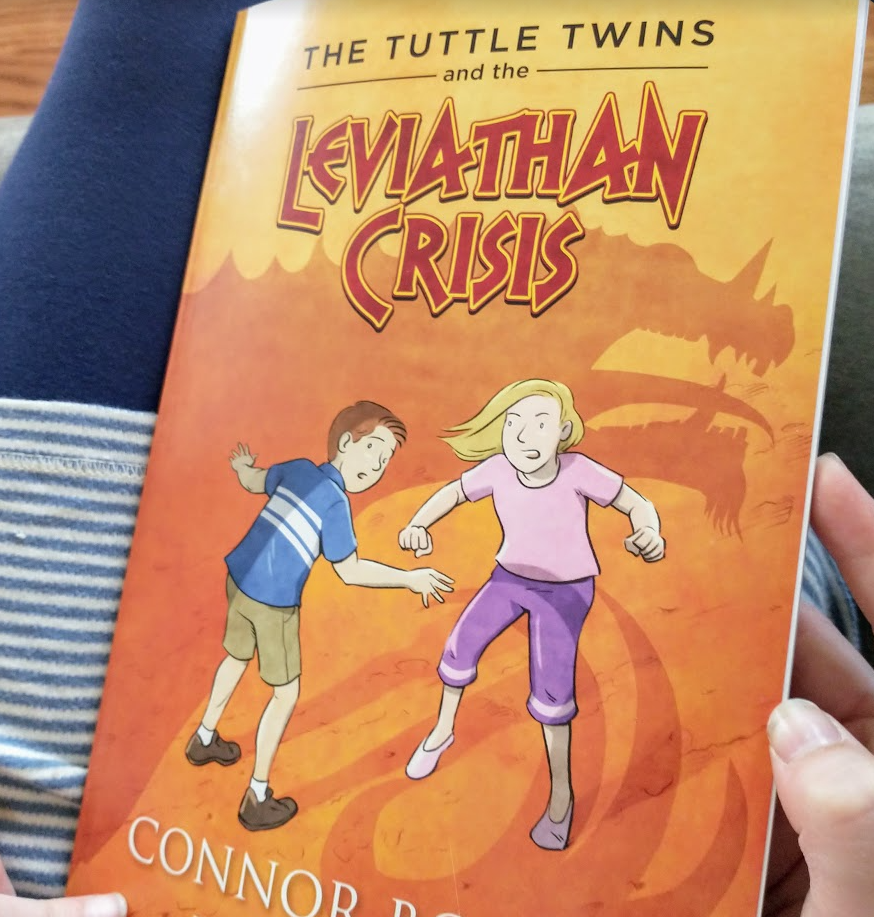 "Politicians like problems because they can claim to have solutions... but their solutions often create even more problems."
Do You Like Discovering New Content?
ListNerds is a content discovery platform. Members promote content, various products and interesting links. Every click rewards you with MAIL credits to promote whatever content you want to share! If you'd like to learn more, visit Listnerds.com

---
---