Funny African Customs #7: Asking Without Really Asking
Intro
Hello people, and welcome to the Funny African Customs series! This is a series I started here on Hive/what-it-was in 2017! You can check out the previous episodes: 1, 2, 3, 4, 5 and 6. And I found out there's usually a problem with pictures when you check out really old posts so I've also brought the Steemit links for the oldest ones, here they are: 1, 2 and 3.
---
So, if it is not obvious from the title, this is a series where I talk about funny African Customs that I see and experience as an African (Nigerian) living in Africa (Nigeria). Every society the world over came up with different customs and ways of life mostly peculiar to them and usually the people who grow up with these customs don't see the humour in them, it usually takes an outsider from a different culture to hear it and crack up
source
And usually, the person laughing doesn't realize that they have customs of their own that they don't consider funny but would double crack an outsider up.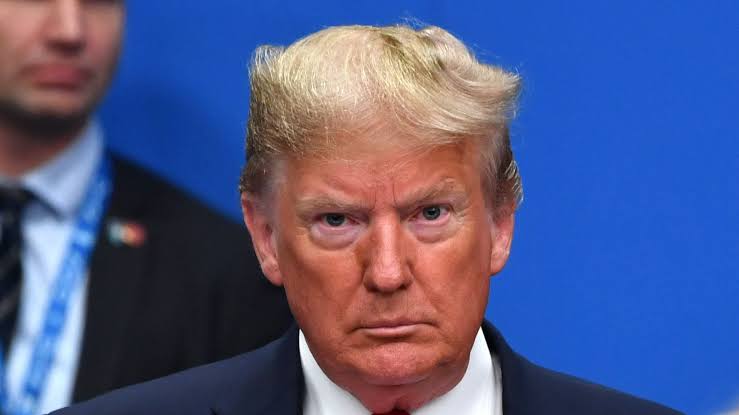 source
Well, a couple of us are broader kinda thinkers and can see our customs and understand how they would be funny to someone else, that's sort of what I'm doing with this series for African customs (but, some of the customs I'd talk about in this series are not that of my own tribe because Nigeria has so many different tribes, over 370 ethnic groups, and a brother gotta pick from groups other than mine sometimes 😊) so without further ado let's kick today's edition off!!
Confetti🎊🎊🎊🎊
Edition 7: Asking Without Really Asking
In Nigeria there is this prevalent custom amongst the people, a person would want to request something from you but would make the request without really making the request. I don't know how this shit came about, but it is really prevalent. Also, it doesn't mean people don't make outright direct requests, they do but they also do this.
Here is how they do it, you're leaving the house, going to the market or something, instead of a person to say "Buy something for me", they'd simply say "Buy something".
Another way they do it is: a person wants 50 naira from you, instead of saying "Give me N50" or "Can you give me N50" or something, they will ask you "Do you have N50 there?" If you say yes, they'd just outstretch their hand to receive it.
There's also an agelong practice of buying bread for your friends when you return from a journey, so when you return from a journey, you would usually have people requesting for it from you and instead of the request to go like "Give me bread" or "Do you have any bread for me?" Or something, most Nigerians would simply go: "Where bread?" (I know, just like "When Moon"). Another variation of this is a sentence Nigerians consider creative and rhyming, it is: "Welcome, where bread?" The first syllable in "Welcome" and the word "Where" are the rhymes they're aiming for
Finally, the most prevalent way has to be this one: during major celebrations like Christmas, New Year, Easter, etc. Nigerians are fond of giving each other gifts as it is done all over the world, but sometimes you have to request for the gift yourself and instead of telling you to give them a gift, they'd just say "Do me Christmas" (or whatever festive season it is). "Do me Christmas" is how they ask you to give them something for Christmas.
I and my elder brother @driplord are born rebels, and we like to mess around with people when they ask for things without really making it clear. For example:
PERSON: Do you have N50 there?
WE: Yes
(Person stretches out hand)
WE: What for?
PERSON: Bring it
WE: Bring what?
PERSON: The N50 you said you have.
WE: We should bring it just because we have it? You should have asked if we would give it to you or something, not just whether we have it, you don't know what plans we have for the money.
[At this point the person is usually thrown completely off balance because they have never thought of it like that or ever seen something like this happen. Usually when a person accepts they have whatever amount asked of them it almost always means they understand you're asking them for the money and are ready to give it to you.]
PERSON:
---
Another example:
I'M LEAVING THE HOUSE, SAY TO THE MARKET.
PERSON: But something!
ME: Okay, I will.
WHEN I RETURN
PERSON: Where is the thing you said you'll buy
ME: I bought it, then ate it there in the market.
PERSON: You didn't get any for me?
ME: You never said I should buy for you, you just said I should buy, so I bought and did with it whatever I liked.
PERSON:
---
Another example:
I HAVE JUST RETURNED FROM A JOURNEY
PERSON: Welcome, where bread?
ME: Thank you. Bread? Bread is in the mall, you forgot where they sell it?
PERSON:
OR
PERSON: Welcome, where bread?
ME: (Pulls out my phone and show them a picture of a loaf of bread)
PERSON:
---


The "Do me Christmas" thing, I must have made one million jokes about it by now, but here are a few I posted on Facebook: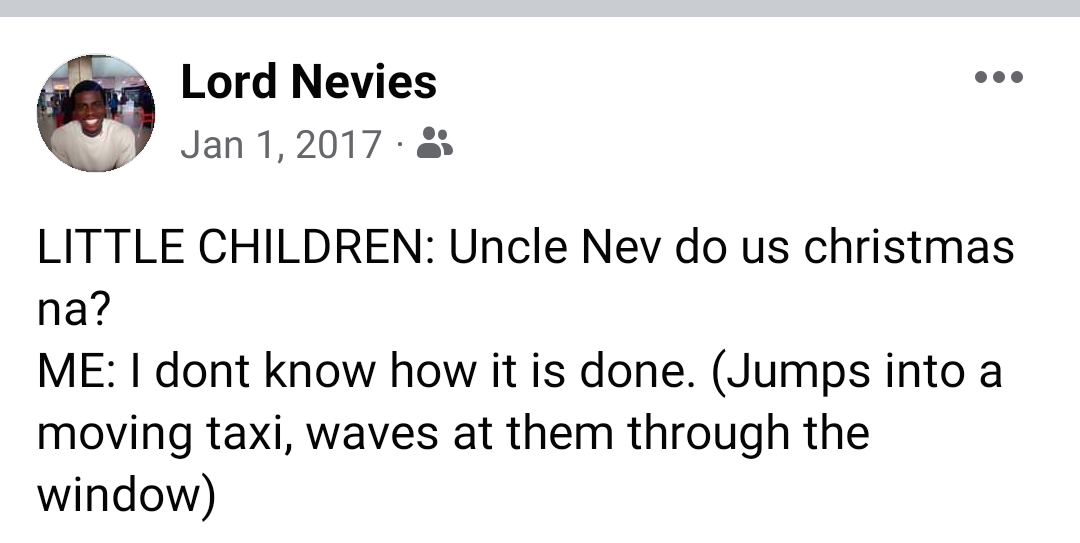 ---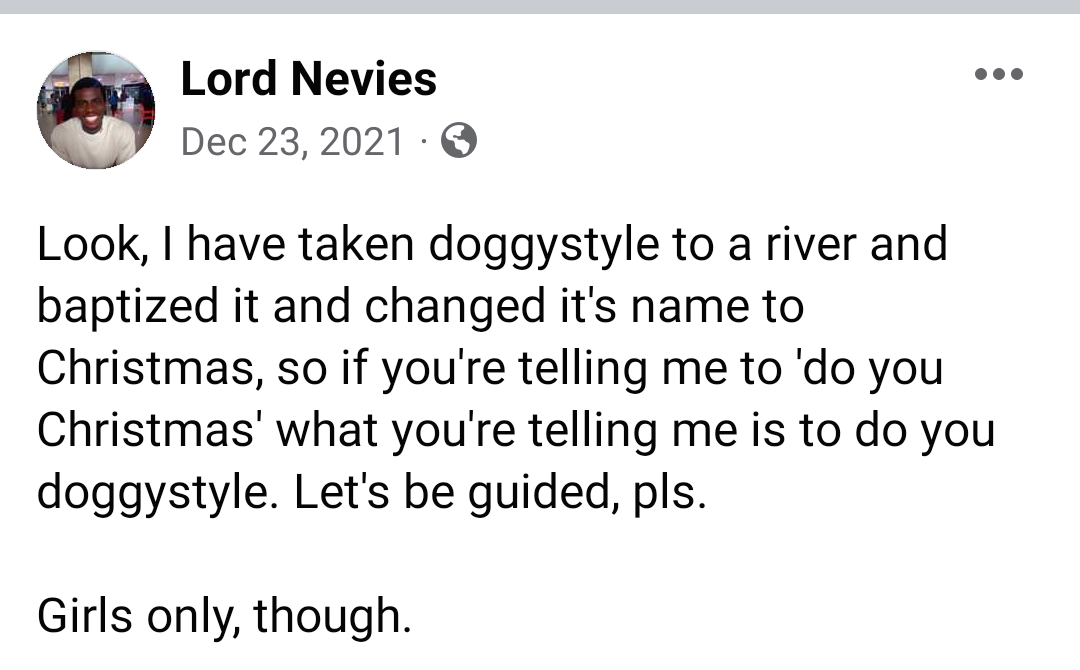 ---
---
I nominate @manorvillemike, @vcelier, @katharsisdrill. Hey guys, make a funny post for the comedyopenmic, just tag it #comedyopenmic, it's a lot of fun😜.
---
---

Roll with

@nevies

, I run a Humor, deeper thoughts and sex talk blog here on Hive🌚
---
---