Funny African Customs #5: Greetings in General
Intro
Hello people, and welcome to the Funny African Customs series! This is a series I started here on Hive/what-it-was in 2017! You can check out the three previous episodes 1, 2, 3 and 4. And I found out there's usually a problem with pictures when you check out really old posts so I've also brought the Steemit links for the oldest ones, here they are: 1, 2 and 3.
So, if it is not obvious from the title, this is a series where I talk about funny African Customs that I see and experience as an African (Nigerian) living in Africa (Nigeria). Every society the world over came up with different customs and ways of life mostly peculiar to them and usually the people who grow up with these customs don't see the humour in them, it usually takes an outsider from a different culture to hear it and crack up
source
And usually, the person laughing doesn't realize that they have customs of their own that they don't consider funny but would double crack an outsider up.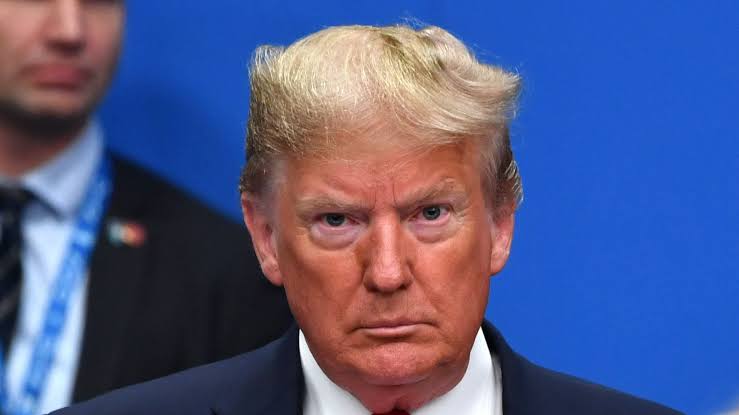 source
Well, a couple of us are broader kinda thinkers and can see our customs and understand how they would be funny to someone else, that's sort of what I'm doing with this series for African customs (but, some of the customs I'd talk about in this series are not that of my own tribe because Nigeria has so many different tribes, over 370 ethnic groups, and a brother gotta pick from groups other than mine sometimes 😊) so without further ado let's kick today's edition off!!
Confetti🎊🎊🎊🎊
Edition 5: Greetings in General
As I established before, in most parts of Africa respect for one's elders is a very big deal and one of the ways you show this respect is by greeting your elders when you see them. You greet your elders first, they don't greet you first. You use whatever language is spoken in that area, say the equivalent of 'good whatever-time-of-the-day-it-is', get your reply and move on. Some cultures have some gestures you add to it, like bowing, kneeling, etc. You add it, get your response and off with you.
The really interesting thing, though, is that greetings are taken very seriously in most parts of Africa, you don't pass by an elder without greeting them. No one prosecutes you if you don't, but some elders would berate you, especially in the countrysides. And, woo, the countrysides! Greetings are taken very seriously there, its such a big deal, and everyone is in on it both young and old. The young people are always out to greet elders to the extent that if they're passing by in the dark and they notice there are some people by the corner whom they can't see, they'll point their torches towards that direction just to see if the person there is old enough to greet.
Like, yo! Point that light elsewhere, a brother is trying to lay a pipe here, damn!
You'd be passing by and approaching an old person and they'll have this look on their face that says they can swear with their lives that you'll greet them, they'd even already be opening their mouths to reply your greetings when you've not even greeted them. Sometimes me, I'll pass without greeting them and they'll have to close that mouth and watch me pass with disbelief.
As an old man or woman here, though, you'd receive so many greetings, so you don't want to be doing any energy consuming thing in an open place where there are a lot of passers-by because you wouldn't get anything done at all! All your energy would go to replying the greetings you'd be receiving. Like imagine chopping some wood by the side of the street, you lift your axe up, some younger person greets you, you reply. Mid air with the axe, another greeting comes, you reply; you hit the wood and have to catch a little breath another greeting would already be waiting for your reply; and you can't say time-out, let me catch a breath, brothers and sisters. Minutes later, you're for sure:
Or imagine jogging on the street, and having to reply 'good morning' every now and then as you go along. Two minutes later:
Then soon you can't take it anymore:
Well, at least you died for the culture.
---
But then, I've come to find that some old people don't mind the risks and still take the culture very seriously and won't let it go. One day I past by an old man who was shoveling some sand unto a wheel barrow, I looked at the old man and thought, yo, this is a very open place, this man must have replied at least a billion greetings since he began his work, and look he's an innocent looking man, he probably has grandchildren and some pets who need him and don't want him dead now. Say, why don't I help save his life by not greeting him, give him a chance to breath.
So I passed by without greeting him, then I looked back with a smile on my face to look at the life I had just saved, only to find the man glaring at me.
Surely offended by my passing by without greeting my elder, and that was when I gave up on doing good. This is what I get for saving a life? First, government deny health workers adequate protective gear after all their work during the pandemic and now this? No, I give up. I'm going to join Thanos or Lex Luthor or someone. I'm not doing good again.
---

Roll with

@nevies

, I run a Humor, deeper thoughts and sex talk blog here on Hive🌚
---
Posted via proofofbrain.io
---
---