How is it that you always have money?
Yesterday was daddy's birthday and while we sat at the round table digging into the suya and chill Pepsi (Pepsi is a family thing), dad reminded me of the question I asked him once.
I walked up to him one morning, and said, "Daddy, how is it that you always have money"? I don't remember if he answered, all I remember is that I saw the things he does that brought the funds needed for the upkeep of my household.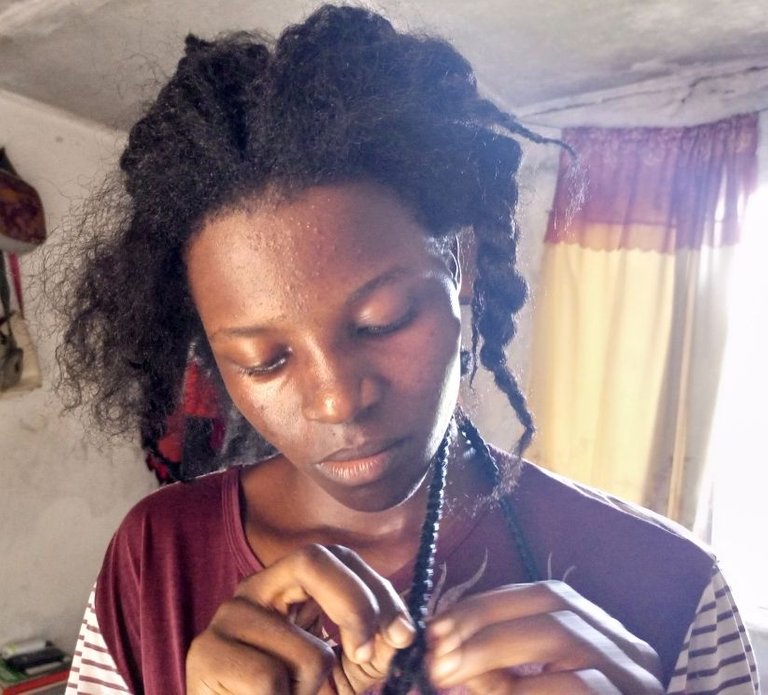 I have plenty of hair, allow me to flaunt it🙈
Maybe he was the one who told me and I started paying attention. Yesterday when he reminded me of that question, I smiled because I have gotten to the point where everything makes sense to me.
Money is the reward for value, that's what everyone says, does it sound complicated to you when you hear it? You should not be confused
Dad was and he is still multi-talented. He knew how to work with his hands, and because he did his work with all amount of perfection, it brought him recommendations.
It was through other people's recommendations that he was able to spread value through his hands, and he was able to access the rewards (Money)
Yesterday, he explained that he could wake up in the morning, and his phone rings. It could be someone calling him and requesting his presence to supervise the construction of his house. It could be someone who needs help with measuring and setting up his land papers. It could someone who wants eggs or chicken for his food business. It could be someone who needs help sorting out the texture of sands and grindstones for construction.
It could be anything, he ended by saying, he never finish this meeting without getting rewarded with payments in the form of money.
I have at least being close enough to know that people who have something of value to offer barely lack funds. It may run out in the morning as a result of responsibilities, there is a guarantee it will be replenished in the night because people are constantly in need of help and services. if you offer any of the services they need, the money goes into your pocket.
If you don't, referring someone who does can fetches you money as well(a cut, a percentage for the recommendation)
The only reason you run short of funds longer than necessary is that you haven't sat down to analyze your strength and work on turning it into something that generates value.
I am sure you have a lot of things you are good at, look closely, it's a profitable Goldmine if you do your due diligence and process it into businesses.
This week consider looking into all your financial gaps, and let's make money together
Happy Sunday
---
Posted via proofofbrain.io
---
---