[ EN | PT ] What do I think about copyright? | O que eu penso sobre direitos autorais?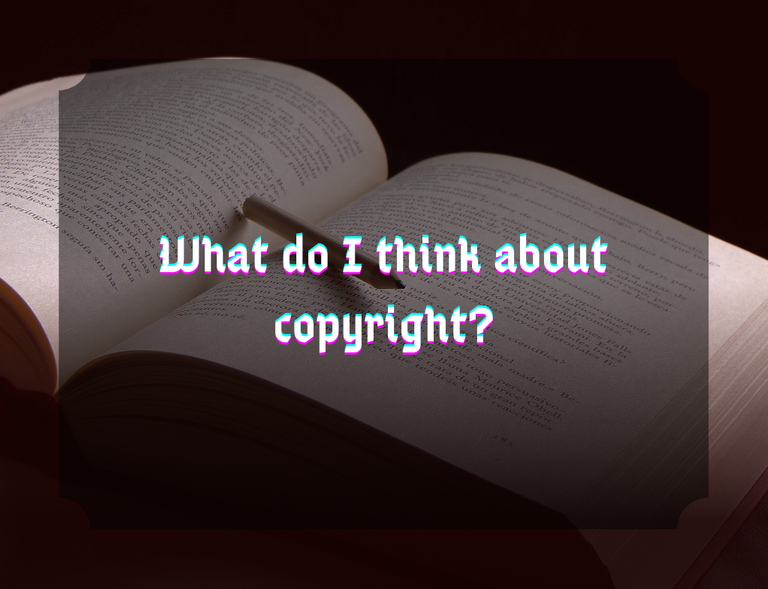 Copyright is an issue. While, on the one hand, we have authors who can and should benefit from their creations, on the other hand, we have companies like Disney that have lobbied for decades to prevent cartoons from falling into the public domain and companies like Nintendo that use legislation to steal the monetization of YouTube channels that use 10-second snippets of any Nintendo material.
The truth is that there are now more flexible copyright models, such as Creative Commons, but nothing like what would be the original legislation on copyright, where you would have exclusivity over the use of the work for about 30 (thirty ) years and then it would enter the public domain. It would be a very reasonable time, in my opinion, since some classics of the games, for example, like Super Mario Bros and The Lost Vikings could already be used in works of fans, as well as other characters, like Batman, Constantine and the films of Star Wars. However, current legislation in virtually all countries allows works to remain in the private domain for decades after the author is dead and buried.
One of the most absurd examples is the Lord of the Rings saga: it's a saga published almost eighty years ago, but if you try to create something based on them, you can be sued by Warner Bros. That's because copyright legislation in most parts of the world is completely absurd. In Europe and Brazil, for example, copyrights continue to apply to the work for seventy years after the author's death. This means that, as Tolkien died in 1973, legally we will only be able to make works based on Lord of the Rings from the year 2043. In the United States the time is even longer: 95 years after the original publication (if the license is renewed). This means that in the United States no work published after the year 2027 that has had its copyright renewed can be used by anyone other than the copyright holder. This is complete nonsense.
In my view, thirty years is a pretty reasonable time to use a work before it falls into the public domain. It also won't hurt smaller authors as much as large corporations would have you believe: games and movies sold individually generate most of the profit during their first five to seven years, and books during their first fifteen years. So unless you write or produce some cult work that will only be acclaimed by your grandchildren, the impact on your bottom line is minimal.
There are some more radical people who even say that the complete end of copyright would be a better way out than that. Personally, I don't agree. Having exclusive use of a work for a certain time is a great attraction for new content writers, apart from the disincentive to plagiarism (the famous "copy and paste").
But and you? What do you think about this? Leave it in the comments 😆😊
---
---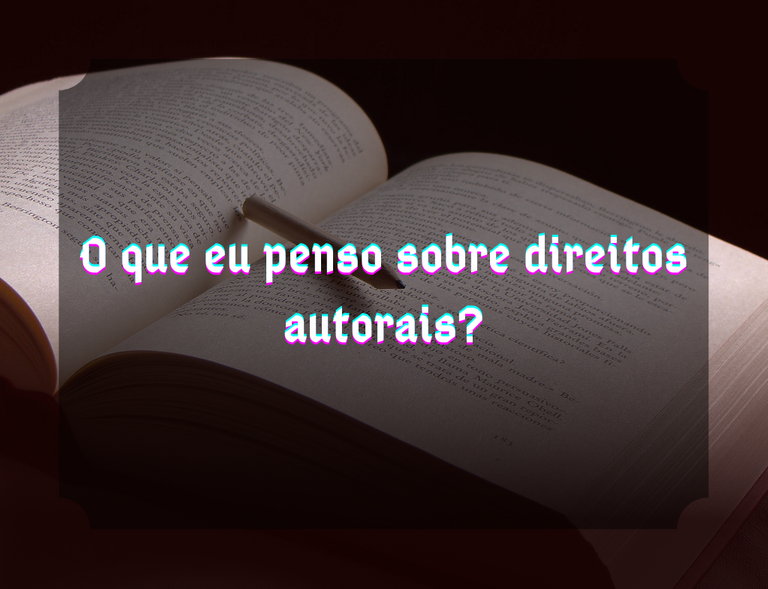 Direitos autorais são um problema. Enquanto, por um lado, temos autores que podem e devem serem beneficiados pelas suas criações, por outro temos empresas como a Disney que fez lobby por décadas para impedir desenhos animados de caírem em domínio público e empresas como a Nintendo que usam a legislação para roubar a monetização de canais no YouTube que usem de trechos de 10 segundos de qualquer material da Nintendo.
A verdade é que já existem hoje modelos mais flexíveis de direitos autorais, como o Creative Commons, mas nada parecido com o que seria a legislação original sobre direitos autorais, onde você teria a exclusividade sobre o uso da obra por mais ou menos 30 (trinta) anos e depois ela entraria em domínio público. Seria um tempo bem razoável, na minha opinião, já que alguns clássicos dos jogos, por exemplo, como Super Mario Bros e The Lost Vikings já poderiam ser usados em obras de fás, assim como outros personagens, como Batman, Constantine e os filmes de Star Wars. No entanto, a legislação atual em praticamente todos os países permite que as obras fiquem em domínio privado durante décadas depois do autor já estar morto e enterrado.
Um dos exemplos mais absurdos é a saga Senhor dos Anéis: é uma saga publicada a quase oitenta anos atrás, mas, se você tentar criar alguma coisa baseado neles, você pode ser processado pela Warner Bros. Isso porque a legislação acerca dos direitos autorais na maior parte do mundo é completamente absurda. Na Europa e no Brasil, por exemplo, os direitos autorais continuam a valer sobre a obra por setenta anos após o dia da morte do autor. Isso significa que, como Tolkien morreu em 1973, legalmente nós só poderemos fazer obras baseadas em Senhor dos Anéis a partir do ano 2043. Nos Estados Unidos o tempo é ainda maior: 95 anos após a publicação original (se a licença for renovada). Isso significa que nos Estados Unidos nenhuma obra publicada após o ano 2027 que teve seus direitos autorais renovados pode ser usada por qualquer pessoa que não seja a detentora dos direitos autorais. Isso é um completo absurdo.
Na minha concepção, trinta anos é um tempo bem razoável para o uso de uma obra antes de cair sob domínio público. Isso também não vai prejudicar tanto assim autores menores quanto as grandes corporações tentam fazer a gente acreditar: jogos e filmes vendidos unitariamente geram a maior parte do lucro durante seus primeiros cinco a sete anos, e livros durante os primeiros quinze anos. Então, a menos que você escreva ou produza alguma obra cult que só vai ser aclamada pelos seus netos, o impacto sob seu lucro é mínimo.
Tem algumas pessoas mais radicais que dizem até que o fim completo dos direitos autorais seria uma saída melhor que isso. Pessoalmente, eu não concordo. Ter exclusividade de uso de uma obra por um determinado tempo é um grande atrativo para novos conteudistas, fora o desincentivo ao plágio (o famoso "copia e cola").
Mas e você? O que pensa sobre isso? Deixa aí nos comentários 😆😊
---
---