Learn how to use your Lands! ⚔ Splinterlands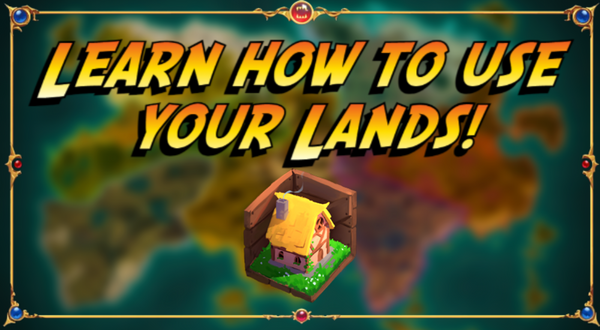 Foi publicado hoje o Whitepaper versão 1.5 das Lands com inúmeras páginas explicando várias mecânicas que serão lançadas em breve e adiantando outros assuntos que virão com a atualização 2.0. Minha intenção aqui não será abranger todos os assuntos do Whitepaper (até porquê seria impossível) e sim resumir tudo que é necessário para utilizar sua Land.
Se você está interessado em comprar um Plot mas ainda tem algumas dúvidas sobre como utilizá-lo após o lançamento continue lendo esse post que eu explicarei tudo!

Será possível adquirir Lands dentro dos 7 distintos territórios e cada plot terá suas próprias características que influenciarão na maneira de administrá-lo. Estas características são:

Raridade (Comum, raro, épico e lendário)


Tipo de terreno (14 tipos que podem ser verificados aqui)


Tipo de recursos (disponível apenas na versão 2.0)


Castelos e Fortalezas (plots com características únicas)
Quanto mais raro o Plot for, maior será a taxa de produção dele, além disso o tipo do terreno favorecerá e desfavorecerá as cartas de acordo com seus elementos conforme descrito nesta tabela. Caso seu lote não seja um Castelo ou Fortaleza será preciso Limpá-lo antes de cultivar. Para isso será preciso gastar alguns milhões de Pontos de Produção (serão explicados em breve) para enfim torná-lo produtivo.
Será possível bloquear até cinco cartas por Plot para que elas possam trabalhar e ganhar recursos, mas é importante saber que para desbloquear uma carta será necessário esperar 3 dias completos (e durante esse período ela não produzirá nada) e por isso é importante possuir muitas cartas ou se planejar bem caso vá adquirir várias Lands. As cartas possuem vários fatores que influenciam nos seus Pontos de Produção, quanto melhor for sua raridade, bcx e edição, maior será o total de pontos de produção da carta.
Além de bloquear as cartas será necessário adquirir uma Fonte de Energia para o seu Plot, para fazer isso é preciso queimar 5.000 DEC/DEC-B ou possuir um Runi que fornece essa energia gratuitamente (caso você possua ambos o Runi possibilitará utilizar 6 cartas no mesmo Plot). Além da Fonte de Energia também é necessário abastecê-la com combustível fazendo Stake de DEC ou possuindo um Runi. Os cálculos de quanto DEC serão necessários podem ser encontrados no Whitepaper mas saiba que quanto maior os Pontos de produção (PP) da carta, mais DEC será necessário.

Mas é claro que ninguém trabalha sem se alimentar, certo? Além da fonte de energia e o combustível é necessário alimentar seus trabalhadores com Grain (o recurso que será obtido ao cultivar nas Lands) na quantia de 0,01 ☓ PP da carta por hora. Tirando os primeiros momentos em que o Plot ainda não produzirá nada até ser limpo, os trabalhadores sempre consumirão menos do que produzem (mas isso diminuirá boa parte da sua renda além dos 10% de impostos que são cobrados da colheita) tornando a operação sustentável no longo prazo. Existirão três opções aos trabalhadores:

Cultivar Grain (0,02 por PP a cada hora menos a comida e os impostos)


Minerar SPS (a distribuição atual será alterada após o lançamento dos Plots)


Pesquisar segredos (objetivo em comum de todo o território que proverá benefícios futuros)
A Colheita poderá ser feita a qualquer momento (semelhante a reinvindicação de SPS) e calculará de acordo com todos os fatores que são mencionados no Whitepaper. Caso você faça qualquer mudança que modifique os PPs do seu lote a colheita será feita automaticamente.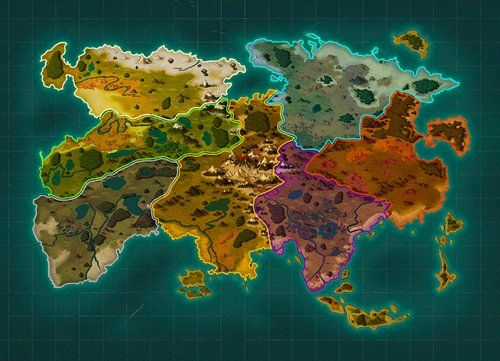 Estes são todos os processos que envolvem as Lands de forma bem resumida, então tendo tudo o que foi dito aqui você estará apto a utilizar seu Plot da melhor maneira possível e já é possível começar suas preparações para quando for lançado. Caso tenha restado alguma dúvida, aqui vai o resumo do resumo das etapas:

Reinvindicar seu Plot e ver suas características.


Bloquear as cartas de acordo com a estratégia e disponibilidade.


Adquirir uma Fonte de Energia ou utilizar um Runi.


Fornecer combustível fazendo Stake de DEC de acordo com a sua necessidade ou utilizar um Runi.


Alimentar seus trabalhadores com Grain.


Fazer a limpeza do Plot caso necessário.


Atribuir as tarefas dos trabalhadores.


Realizar suas colheitas.


Ser feliz.


Repetir o processo.
Espero que não tenha esquecido nenhum detalhe e caso percebam algum erro por favor comentem para que eu possa consertá-lo. Este é um resumo bem prático de como utilizar as Lands mas para conseguir cria as melhores estratégias é extremamente necessário que você leia o Whitepaper para entender todos os calculos envolvendo este novo recurso.
Muito obrigado a todos que leram até aqui, espero que tenham gostado. Se vocês curtirem meus conteúdos, peço que deixem o seu voto na postagem e sigam o meu perfil para poderem acompanhar as futuras postagens.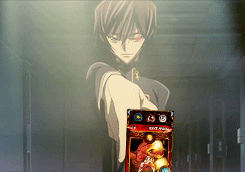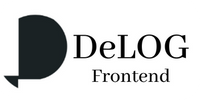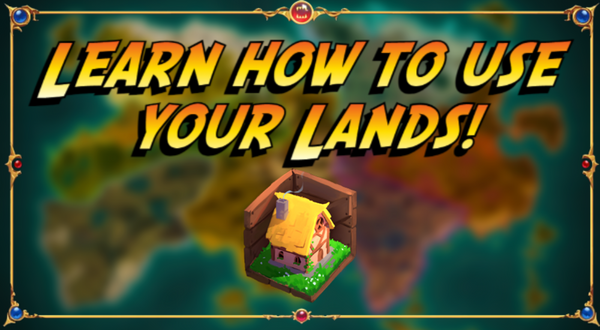 It was published today the Whitepaper 1.5 version of Lands with numerous pages explaining various mechanics that will be released soon and anticipating other issues that will come with the update 2.0. My intention here is not to cover all Whitepaper subjects (because it would be impossible in one post) but to summarize all that is necessary to use your Land.
If you are interested in buying a Plot but still have some questions about how to use it after launch continue reading this post and I will explain everything!

It will be possible to acquire Lands within the 7 distinct territories and each plot will have its own characteristics that will influence how to manage it. These characteristics are:

Rarity (Common, rare, epic and legendary)


Terrain Type (14 types that can be checked here)


Resource Types (available only in version 2.0)


Castles and Keeps (plots with unique features)
How much rarer the Plot is higher them your production rate, furthermore the land type will favor and disfavor the cards according to their elements as described in this table. If your plot is not a Castle or Stronghold, you will need to Clean it before farming. To do this you will need to spend a few million Production Points (explained shortly) to finally make it productive.
It will be possible to block up to five cards per Plot so that they can work and gain resources, but it is important to know that to unblock a card you will need to wait 3 full days (and during this period it will not produce anything) and therefore it is important to have many cards or plan well if you are going to acquire several Lands. The cards have several factors that influence their Production Points, the better the rarity, bcx and edition, the higher total card production points.
In addition to blocking cards it will be necessary to acquire a Source for your Plot, to do this you must burn 5,000 DEC/DEC-B or own a Runi that provides this energy for free (if you own both the Runi will make it possible to use 6 cards on the same Plot). In addition to the Energy Source you also need to supply it with fuel by doing DEC Stake or owning a Runi. Calculations of how much DEC will be needed can be found in the Whitepaper but be aware that the higher the Production Points (PP) card more DEC will be needed.

But of course no one works without food, right? In addition to Power Source and the Fuel it is necessary to feed your workers with Grain (the resource that will be obtained by farming in the Lands) in the amount of 0.01 ☓ PP card per hour. Other than the first few moments when the Plot will still not produce anything until it is cleared, the workers will always consume less than they produce (but this will decrease much of their income beyond the 10% taxes that are collected from the harvest) making the operation sustainable in the long run. There will be three options for the workers:

Farming Grain (0.02 per PP each hour minus food and taxes)


Mining SPS (the current distribution will change after the Plots are released)


Search for secrets (common goal of the entire territory that will provide future benefits)
The Harvest may be made at any time (similar to SPS claim) and will calculate according to all the factors that are mentioned in the Whitepaper. If you make any changes that modify the PPs of your plot the harvest will be done automatically.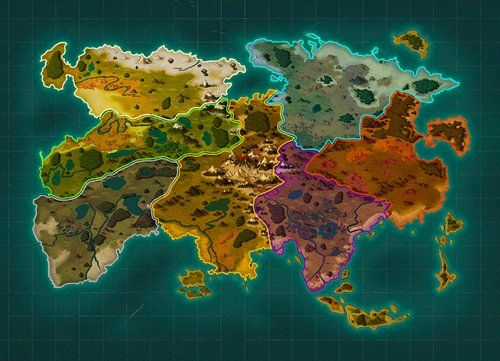 These are all the processes that involve the Lands in a very summarized way, so having everything said here you will be able to use your Plot in the best possible way and you can already start your preparations for when it is released. In case there was any doubt, here is the summary of the steps:

Claim Plot and check your features.


Stake cards according to strategy and availability.


Purchase Power Source or use a Runi.


Fuel your workers with DEC Stake according to your needs or use a Runi.


Feed your workers with Grain.


Clearing the Plot if necessary.


Assigning workers'tasks.


Performing your harvests.


Be happy.


Repeat the process.
I hope I haven't forgotten any details and if you notice any errors please comment so that I can fix them. This is a very practical summary of how to use the Lands but to be able to create the best strategies it is extremely necessary that you read the Whitepaper to understand all the calculations involving this new feature.
Thank you so much to everyone who read this far, I hope you enjoyed it. If you like my content, I ask you to send your vote on the post and follow my profile so you can read future posts.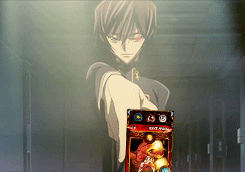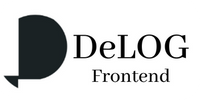 ---
---