Splinterlands Amazing Battles – Don't poke the bears, they will get angry!
Welcome, Splinter people! I am pleased to present yet another fiery battle!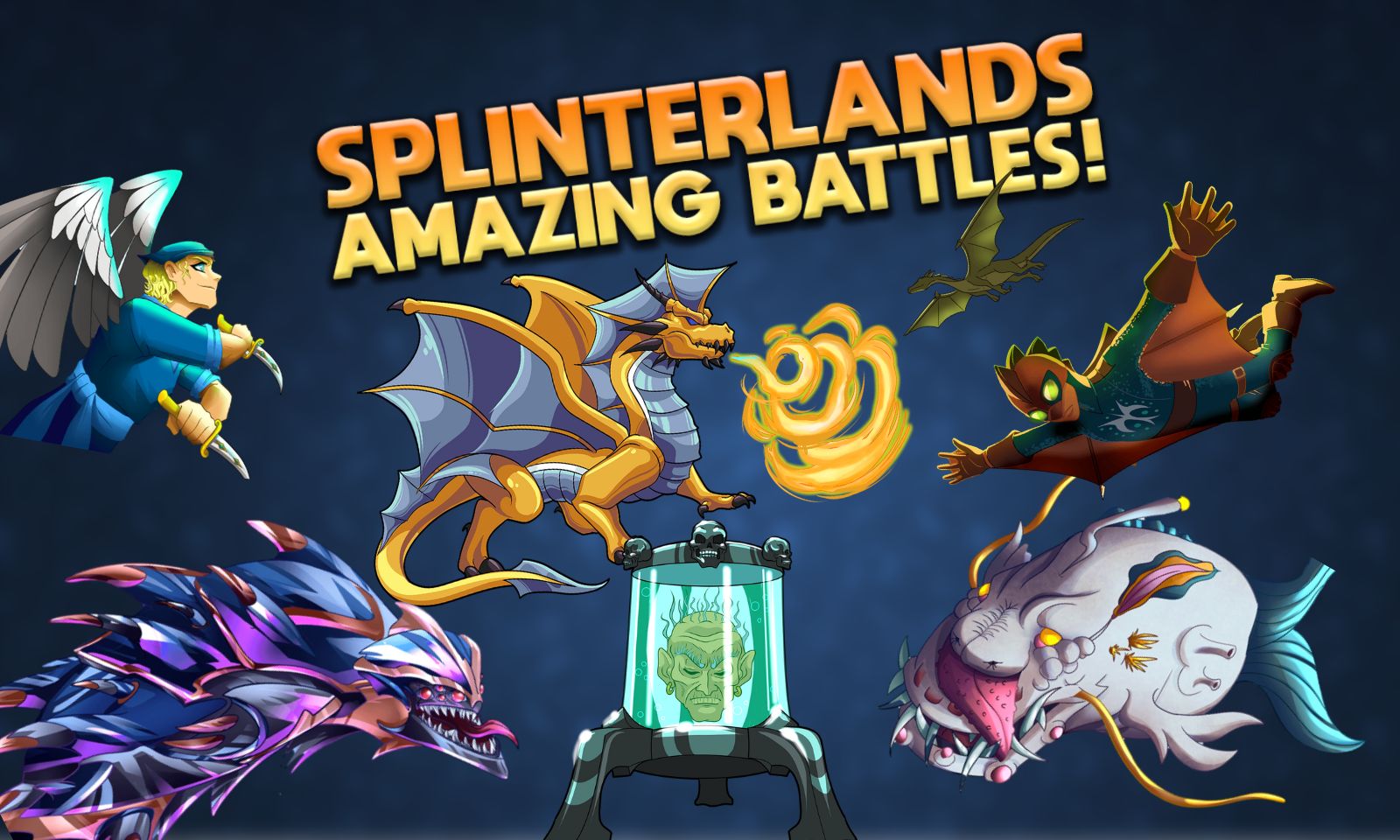 Rule Sets:

Spreading Fury + 29 Mana Cap
In Spreading Fury ruleset monsters with Melee attack type will perform better since their attack will be increased.

For this reason my lineup was built focusing on monsters with opportunity ability in order to have a decent focus fire.
I don't recommend you to mix too many abilities such as sneak + opportunity + snipe etc.. the lack of focus fire will often make you lose the game!

Click on the image below to watch the fight: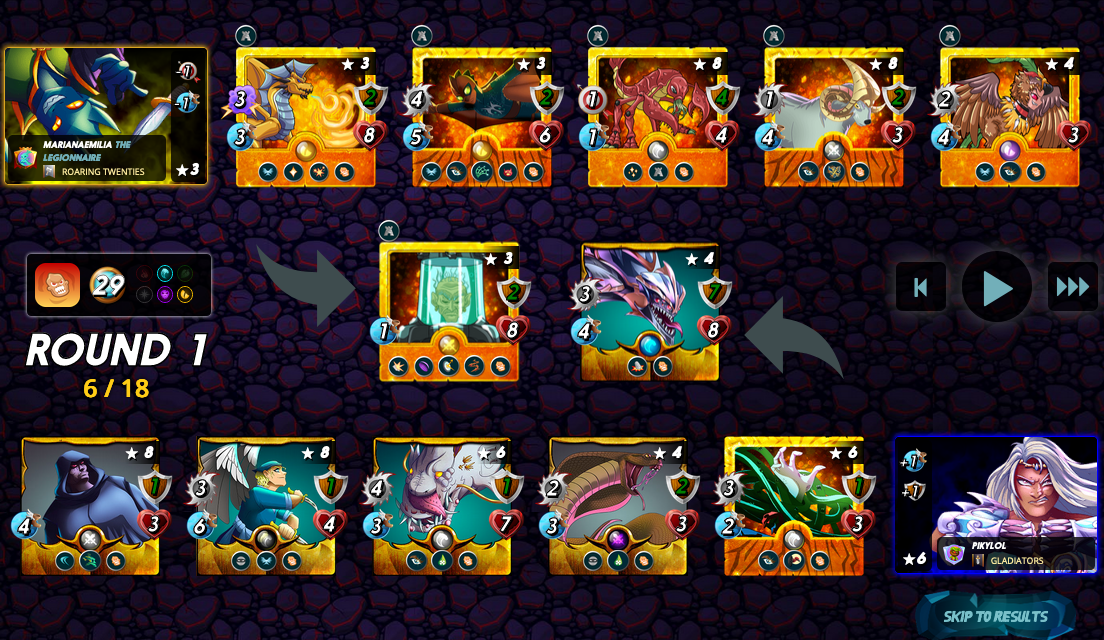 My Team
Quix The Devious
Imagem do summoner
Lord Arianthus
Gold Dragon
Dragon Jumper
Crustacean King
Battering Ram
Fiendish Harpy
Enemy Team
Kelya Frendul
Imagem do summoner
Diemonshark
Feassting Seaweed
Uraeus
Deeplurker
Pelacor Bandit
Chaos Agent


The Battle

We had a good start killing Feasting Seaweed in the first round with Opportunity attacks. Not only that, Battering Ram dodged Deeplurker's attack which was great!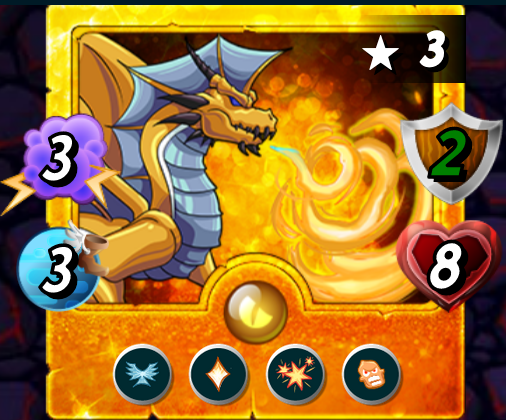 Gold Dragon damaged Diemonshark with magic attack and his blast also decreased Uraeus health, however, in Spreading Fury ruleset, Blast ability can backfire to you since it will increase the enemy speed and attack!
In this case the overall outcome was good positive, since gold dragon will be able to kill Uraeus in the next round while he attacks Diemonshark.
Lord Arianthus did an awesome job tanking countering all kind of attack types with his Shield, Magic Reflect, Void and Thorns!
Besides that, Crustacean King increased the survivability of the whole team with Protect ability, forcing the enemy team that picked only melee attack type to spend an extra attack in every single monster of mine.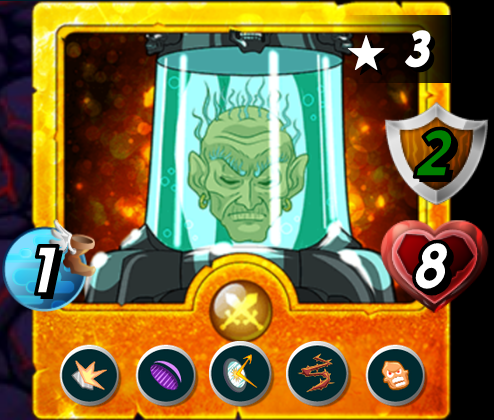 In the end of round 3 things were tight, but Gold Dragon with his heal ability + Dragon jumper support would secure us a safe win in the round 4!
He focused strictly on melee monsters, making his lineup vulnerable against abilities like: Protect, Thorns, Shield and magic monsters.
Besides that, he was a little bit unlucky with his Chaos Agent position, since he was expecting a sneak team and in the end he was useless for this battle and didn't contribute at all.
Lastly, I think his lineup didn't have a good focus fire with two sneak (targeting the last monster) monsters + 2 opportunity monsters (possibly targeting different) and the main tank hitting my first position, taking him so much longer to kill my units.
In spite of these flaws that I pointed out, I think he had a strong team/strategy and it was a tough battle!
---

---
Follow me on Twitter
Join the fun now: Sign up here
---
Images: @splinterlands
---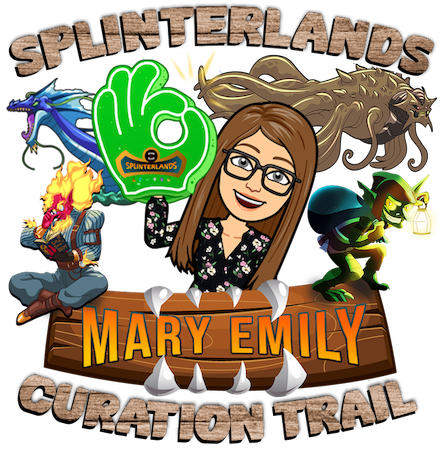 Follow my Curation Trail on HiveVote; Join the widest and most profitable trail about Splinterlands and help reward the best content creators. Learn more here.
You can also delegate Hive Power and/or SPT to me; Learn how
Thank you very much!
---
---
---