West Maui Sunset, from Ukumehame Beach Park, Hawaii! 🌅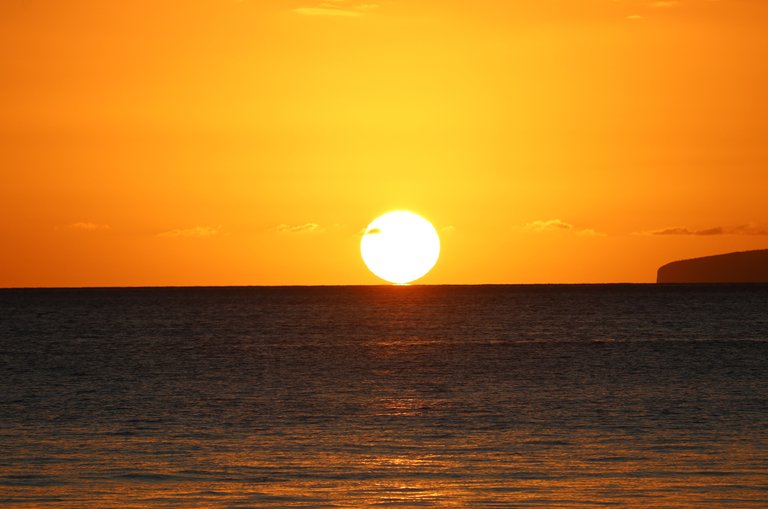 Sunset Beauty!
Today I decided to trek a little farther out of my comfort zone, and headed to the beach for a change in scenery. The lockup has been really constricting, so whenever I have to go out to do some errands, I make sure to time them right so I can swing by the beach around Sunset time. 😉
Kahekili's Leap - Sunset over the Cliffs of Lanai!
This is one of the best shots of the day! The sun's setting left of Kahekili's Leap, also known as Warriors Leap! It's an enormous rock ledge on the south side of Lanai. This is where King Kamehameha's warriors proved their bravery by leaping 80 feet (24 m) into the ocean below. Not only is this a very steep rock face, but what adds danger to the warrior challenge is the fact that the rocks at the base extend about 15 feet (4.5 m) out, the water is only about 10-20 feet (3-6 m) deep, and the ocean bottom is razor sharp rocky A'a lava rock!.
Source: https://www.to-hawaii.com/lanai/attractions/kahekilisleap.php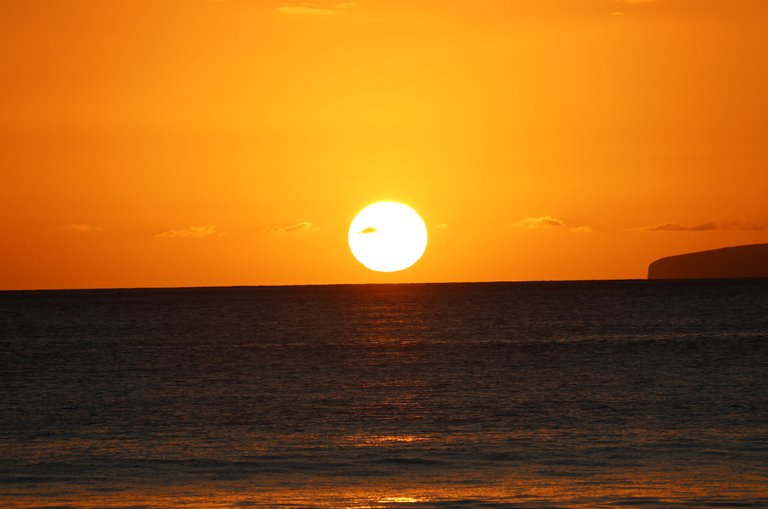 The Sun Taking the Leap of Faith too, dipping into the sea!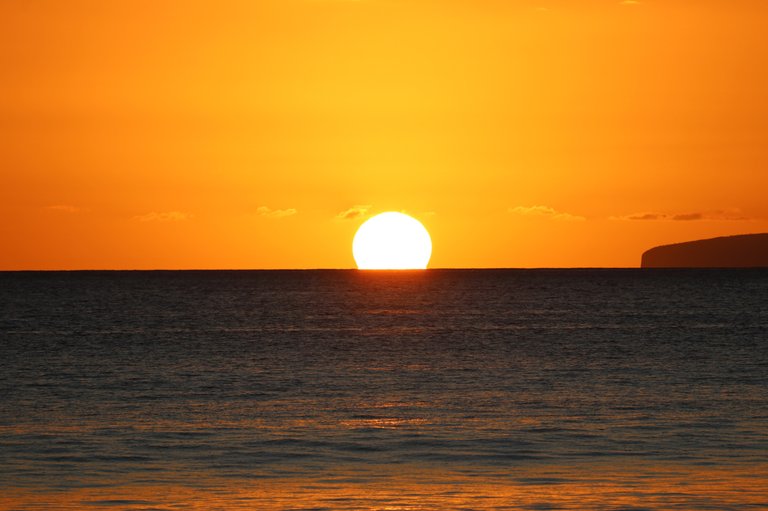 The Sun cooling off his hot feet in the water!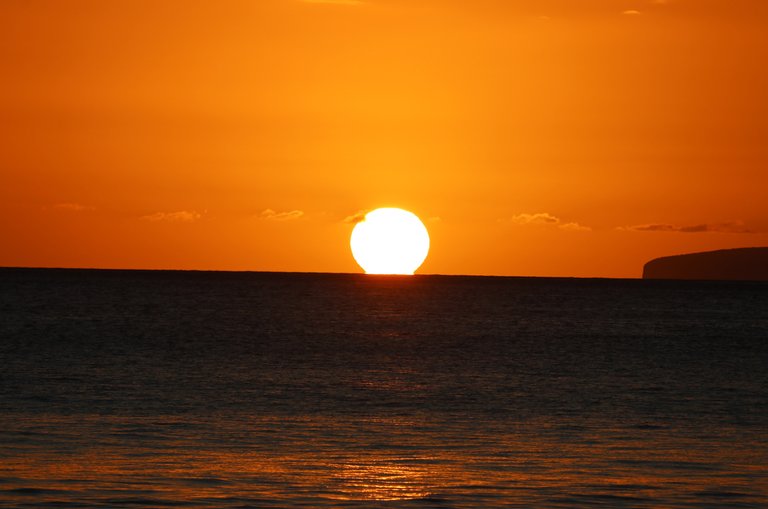 This shot (Above) looks like the Sun's a crucible, and is being poured into the ocean by the Gods. I really love the immaculate Orange colors reflecting off the waves too. I never knew the Sunset could look this awesome from the beach. This is one of the first Sunsets I've noticed like this, and hopefully not the last!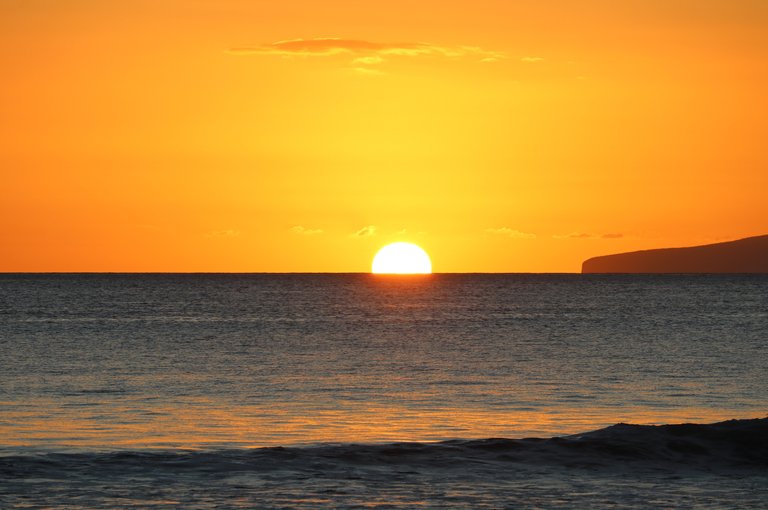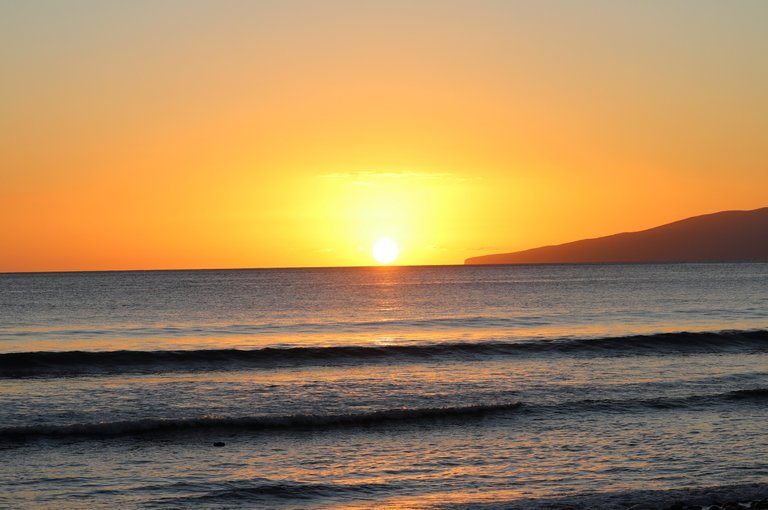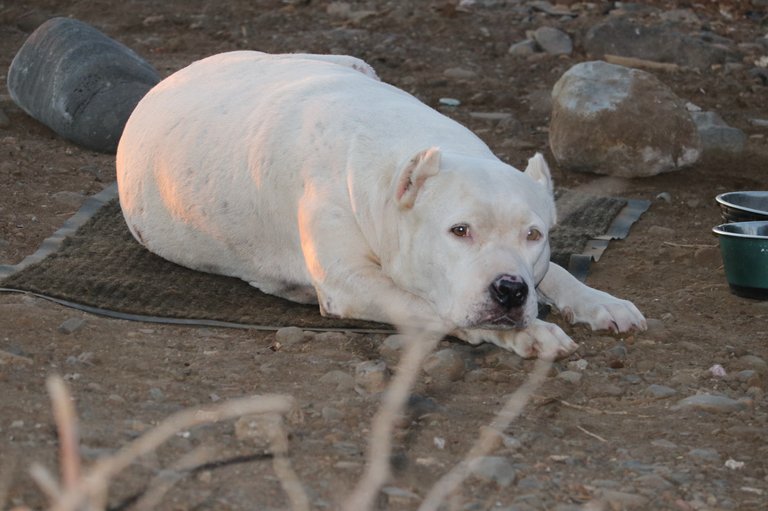 Wow I'm really glad I decided to go out and see that sunset for myself. It was really nice and peaceful, everyone around was quietly mesmerized by the astounding beauty of the surroundings under the sunset. Even this Pit Bull (above) looked at ease among the sharp Kiwi trees and round rocks keeping his makeshift floor mat bed in tact. You can see the Sun reflecting off his white coat, making him appear almost pink!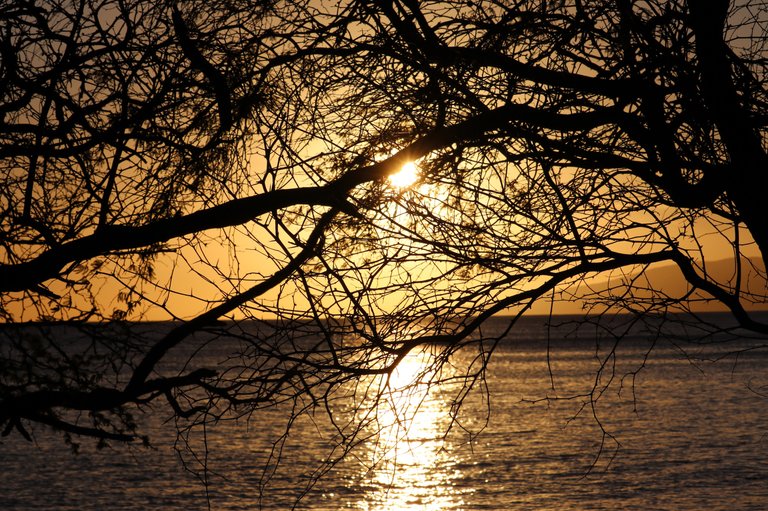 Follow @coininstant for more sunset photography!
---
---