Splinterlands - Strategies For Low Mana Battles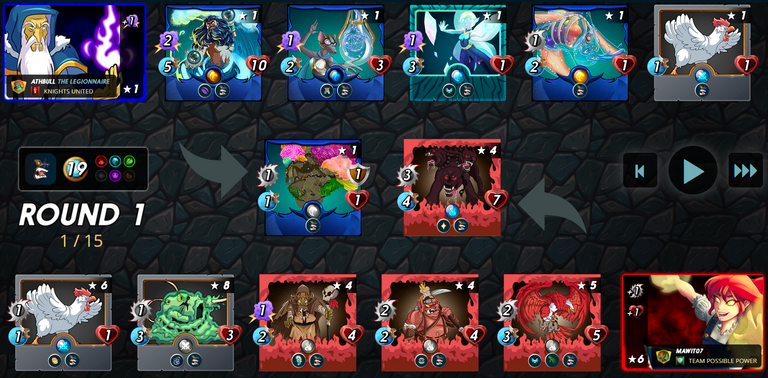 One kind of limitation I have been dealing with very poorly when setting formations is in low mana battles. Often I feel I do not have sufficient cards to pull a win in low mana battles. I am talking about battles were mana is 20 or under. Now after suffering multiple loses I have seen some patterns on how the winners setup their formations and in this post I try to summarize what those patterns are.
Low Mana Cards
This one is very simple. There are a total of 7 slots in the formation with 1 summoner and 6 monsters. In low mana matches it means players are limited to low mana monsters. With that said it is better in my opinion to have enough monsters to fill up the full formation. However rule sets will also factor in maximizing chance of winning and also could lower the amount of monsters I am will to place in formation.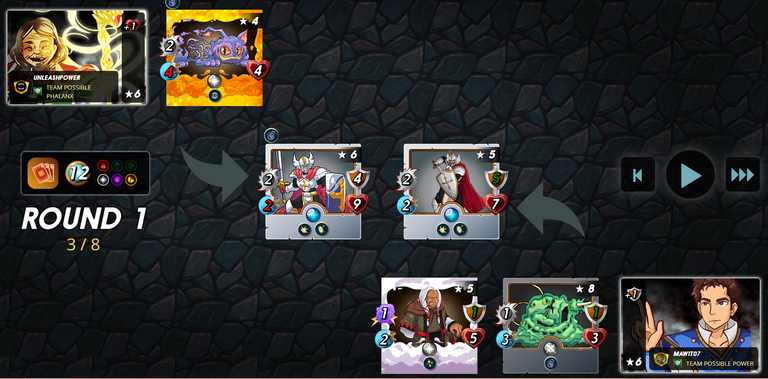 For example in a 12 mana battle as snapshot above. In that match I ended up losing due mainly that I only had Silvershield Paladin with attack greater than 1 while my opponent had 2 monsters with attack at 2. With the higher attack it means I maybe vulnerable to health damage when going against higher than 1 attackers. In the battle I ending up losing by the thinnest of margins. I started with more monsters but end up losing, so goes to show quantities do not always mean victory.
Buff Abilities

Sometimes having abilities to increase health and toughness can be used to extend a monsters survival during combat. Often having abilities to de-buff or reduce damage from attacks also a good idea.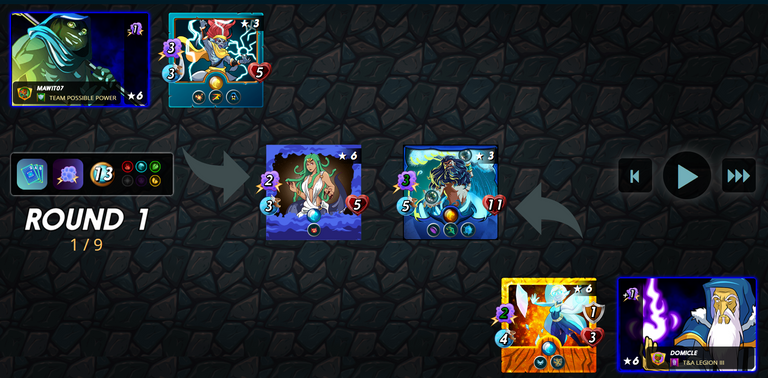 Snapshot above is another battle where I learn useful having a de-buff ability. In case of the example shown my opponent wisely picked Djinn as their tanker. Djinn's abilities would include void, phase, and force field. With that being said I ended up losing due to my lack luster choices of monsters with zero abilities to counter.
High Health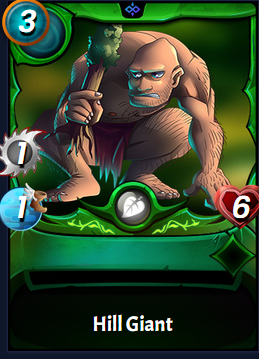 Often low mana monsters comes with low attacking stats. With the use of high health and or toughness monsters would help increase chances of monsters surviving in battle result in a win.
Conclusions
I have been struggling in low mana matches but have come up with a few strategies to utilize to better prepare myself for similar battle parameters in the future. A short summary of strategies to use in low mana matches:
Getting as many abilities to extend health and/or toughness
Get high health and/or toughness monsters
Try to use all seven spots of formation
Have a good tank monster that reduces or even block attacks
I am curious what do you guys use to increase your chances of winning when it comes to low mana matches?
Until next time thanks for reading!!!
https://images.ecency.com/p/HNWT6DgoBc1692QWn5trsLBYecSp3jKD1kzdmSDR4FGzPSXomkgLtisN5TzrwHTsD1D4ocqDPHpFztKzeH4ibh1vQVU3d3dSaB6VYJ1U3RdsSDi5spmdafX25ph.webp?format=webp&mode=fit
If you want to play splinterlands then SignUp Here
I have plenty of other cards for rent! Just go on peakmonsters and check out the market place and if you are curious what I offer here is a link:
If You have yet to take part in playing this great game called Splinterlands please click on my referral link. It is free but in order to earn real assets such as cards and token you would have to invest in a starter deck or purchase game cards. Join the discord to learn more. Good luck!

THANKS FOR READING! CONTINUE TO PLAY SPLINTERLANDS!

---
---