[Eng] Male eggplant (Solanum erianthum D. Don)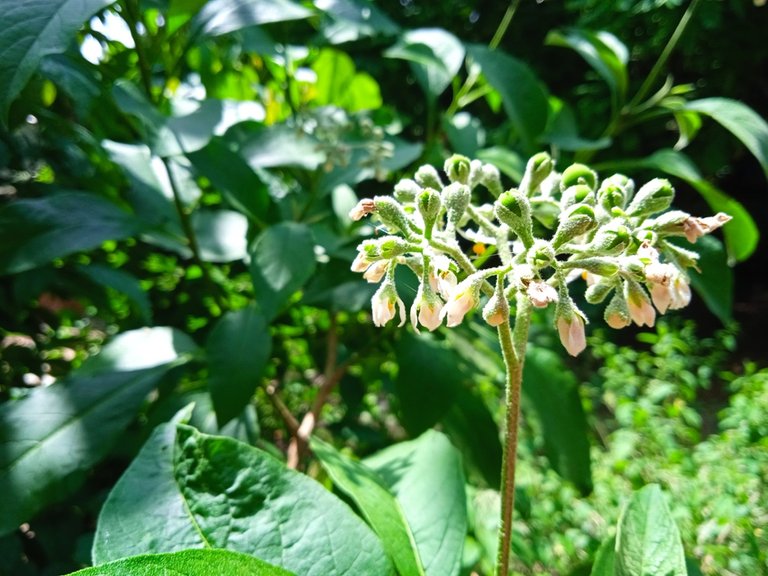 Greetings again today, Amazing Nature community. Today I have brought a plant that has grown in a notorious way in my backyard, for which I have had to control its population, although I have not wanted to eliminate it completely, because I have seen that some birds and insects approach it, as well as it is a delight for my dogs, it is Solanum erianthum D. Don, colloquially known as Male Eggplant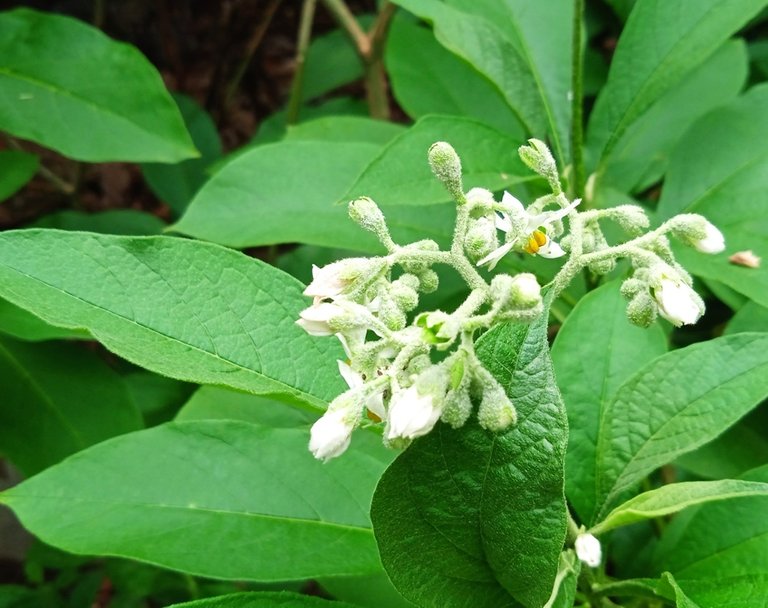 I have spoken very briefly about this plant in another post, when sharing some of its images (these photos are totally different from the previous ones). The fact is that it is a curious plant, which can grow very quickly, since in a month it reaches almost a meter in height, and produces several clusters of flowers and later fruits or seeds.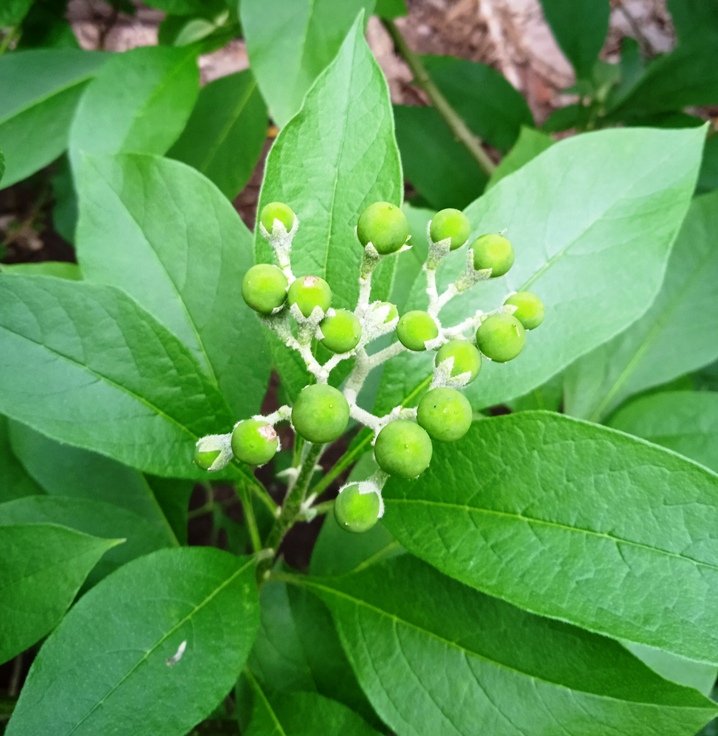 A few months ago I was researching about this shrub, and I found practically no information; however recently, yesterday, I entered the Google search and was able to find other publications of interest, although the data is very scarce. It should be noted that I will not paraphrase or copy any of the information contained in those links (which I share at the end in the Bibliography section), but I will review what seems to me of interest for this post. In the meantime, let's talk about the behavior of this plant in my backyard. This plant appeared approximately two or three years ago in my house, I did not plant it, I suppose that some bird brought some seed, some berry and it grew like that. At first I didn't pay attention because there were only two or three little plants, but at one point I counted 30 specimens that appeared after the rains, so I had to start removing them, however, I always keep some, because as I said, apparently It is of interest to some insects, such as certain bees and also ants have an incredible predilection for flowers, as you can see in the following photograph.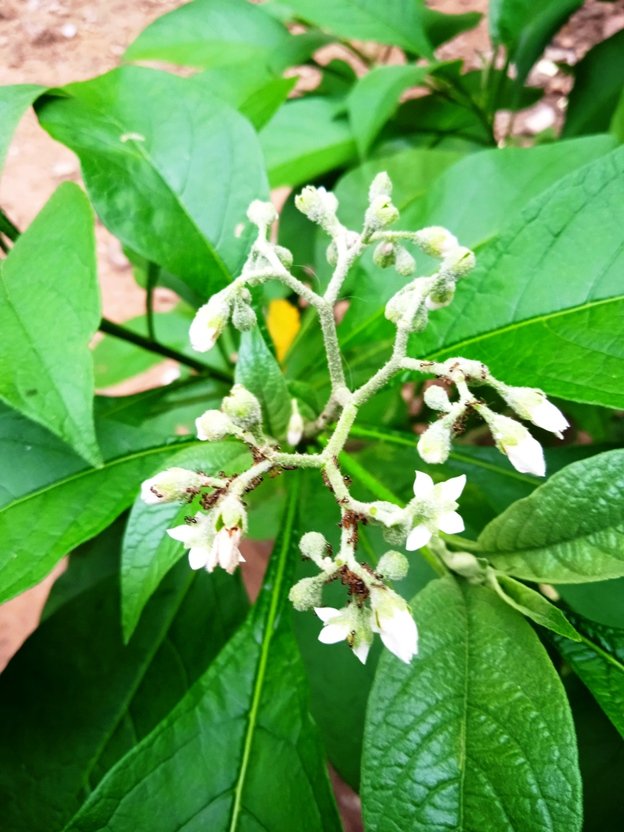 If allowed to grow, it can expand horizontally and vertically, as can be seen in the photo below, ie it has a fast vegetative growth. What I have been able to observe is that it is a shrub that is very resistant to drought, since I never water these plants and even so they remain green, continue to grow and multiply. I presume that in adjoining yards there are also shrubs of this type, because about a year and a half ago, one of my neighbors cleaned up his yard and threw some branches into another yard that is next door to mine where there is a small herd of sheep. Unfortunately, it threw a large amount of plant remains, which were consumed by one of the animals, which woke up dead the next day. The owner said that it was a result of ingesting that plant, which proves that it has a certain degree of toxicity.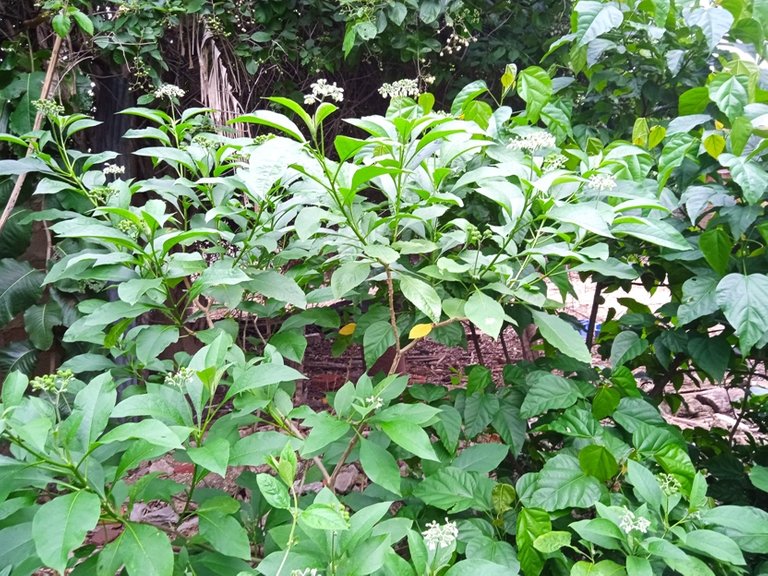 According to the publications that I consulted (whose links, as I already said, are in the Bibliography section of this post), the general characteristics of this Male Eggplant bush (Solanum erianthum D. Don), because I will not detail the botanical or morphological characteristics of it, since in the references you can access that information; are the following:
They are short shrubs, although one of the pages states that they can reach 8 meters.

It is native to Asia, where it has uses in traditional medicine, in the kitchen and is even used as a detergent, (I have to check the latter).

It has a wide distribution that goes from the southern part of the United States, passing through Mexico, Mesoamerica until reaching the Antilles. I had not seen this shrub before in Venezuela, so I presume that it has been expanding in this area.

It has in its chemical composition, both leaves and berries, a significant presence of alkaloids and steroids, which gives it its pharmaceutical properties as well as its toxicity.

Supposedly it's a good cleanser, which I presume to be true, because my dogs consume it with great appetite.

Like any plant or animal, it also has a function in ecosystems, so I will let this plant continue to inhabit my backyard, because I believe that the diversity of species also helps to combat pests in a certain way and attracts pollinators to these spaces.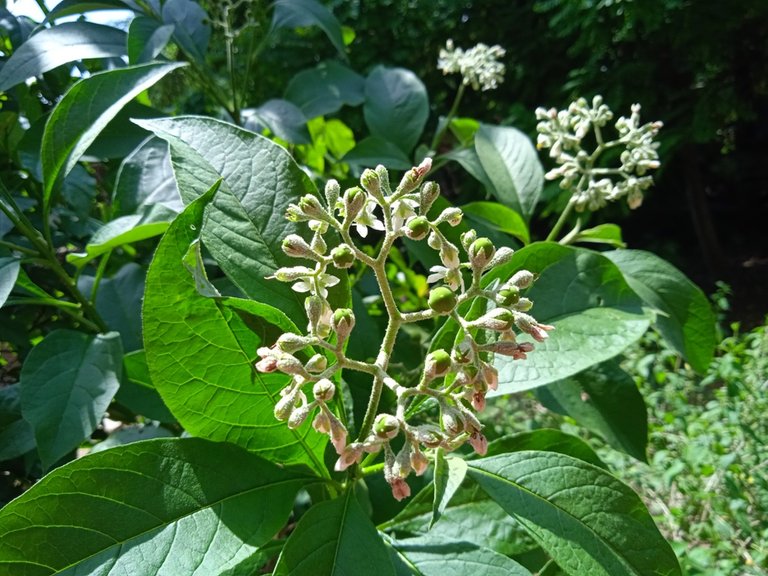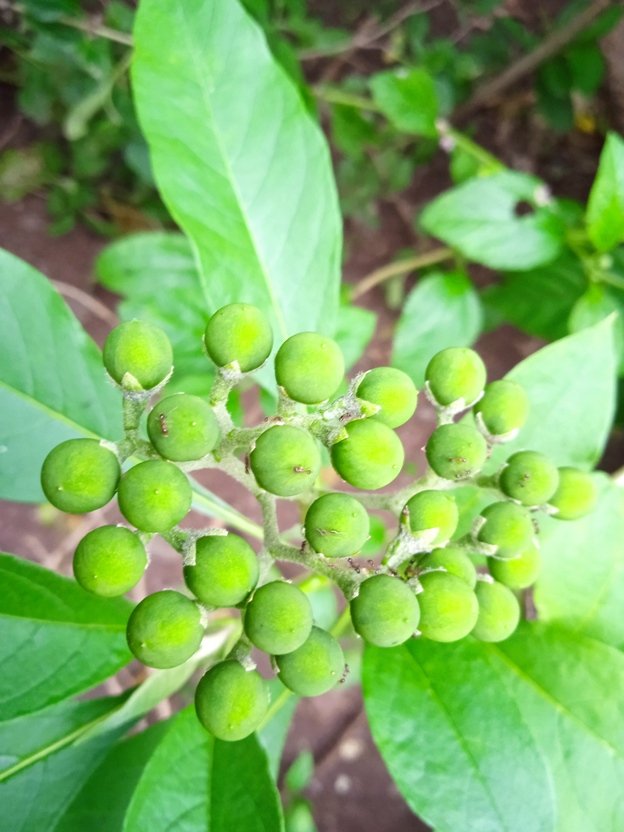 Here I end my post today, hoping that the information I have shared about this unique plant, is useful and interesting for you. A big hug to all.

Bibliography
---
Image sources
These photos are my own, and were taken with a Xiomi REDMI 8 A phone

The dividers used are courtesy of @eve66 who shares beautiful designs that embellish the layout of our post.

In case it is required to use the content or images of this post and of my other publications, I would appreciate if you could refer to my authorship (Fabiola Martínez) and cite the corresponding link. Thanks.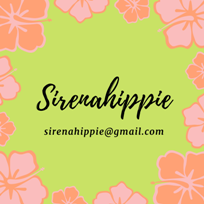 Delegations welcome!
Find our community here IICuration Trail


---
---