Eng-Esp: Puss in Boots(The Last Wish) 2022
English
Puss in boots! The last wish. This is going to be the first time I'd be reviewing an animation and it just had to be Puss in boots-the last wish.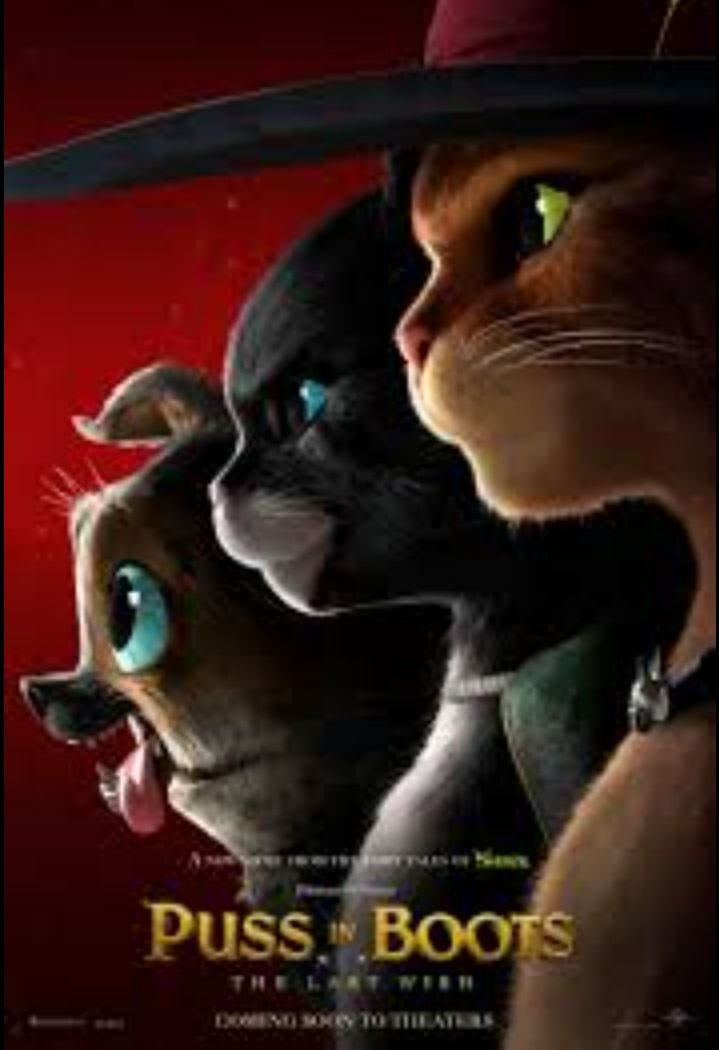 So many things stood out for me in the movie. Things like love, trust, friendship, family, hate, greed but the most outstanding was 'facing your fears'.
I literally gawked at the scene where puss in boots finally faced his fears. To be honest, I felt the tension there. I could literally cut the tension with a knife. I was like: " would he choose the wish over friendship? Or not?". Well, he made his choice and his choice was sure eco-friendly 😅.
I had a list of literal movies to watch but I chose Puss in Boots first and it was totally worth it. I didn't know I had spent an hour and forty minutes staring at my scream. The only thing I missed was a bowl of popcorn 😅.
The movie: Puss in Boots is an American animation starred by casts like :
Antonio Banderas (puss in boots),
Salma Havek(kitty softpaws)
Harvey Guillen (perrito)
Wagner Moura (Big bad wolf).
Another scene I liked so much was the scene where the big bad wolf finally gave up. He muttered something in Spanish and walked away. Defeated.
Puss in boots really gives insight on life in general. It got me thinking, 'what's my greatest fear?' I'm still thinking though😅.
Here's a link to the trailer of the movie.
Even if you don't get any insight from the movie, you'd definitely have a good laugh. So what don't you grab a bowl of your favourite snack and munch on it as you have a swell time watching Puss in boots. It's recommended for anybody and everybody 🥂
The picture is gotten from Google
With love, wongi ✨
Spanish
¡Puss en botas! El último deseo. Esta será la primera vez que revise una animación y solo tenía que ser Puss en botas, el último deseo.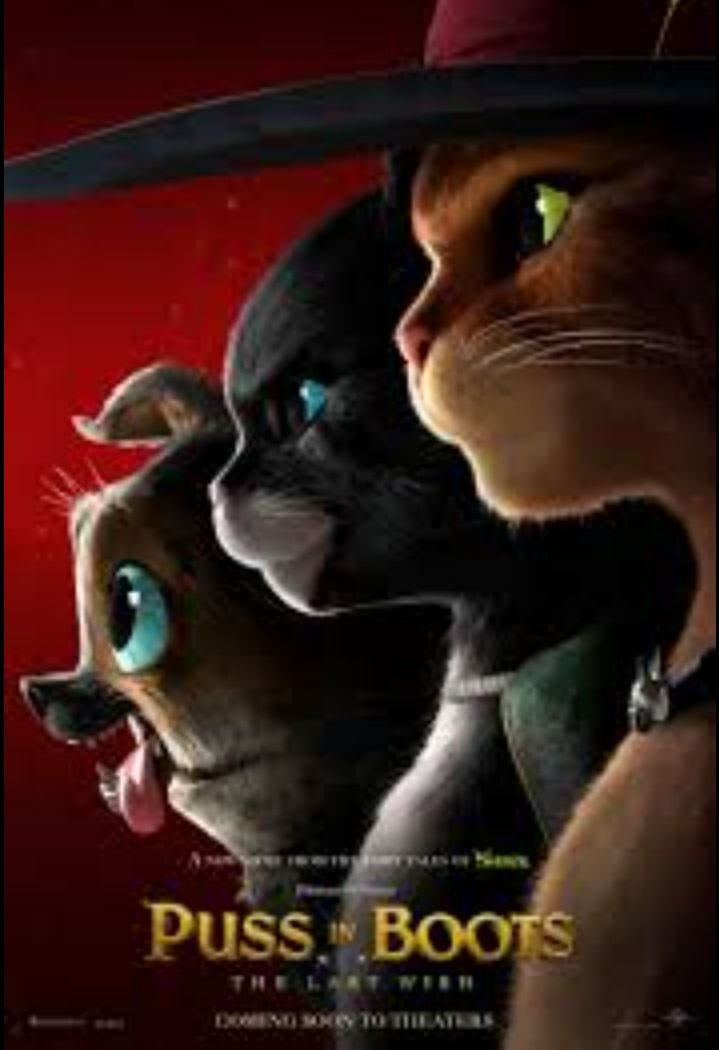 Tantas cosas me destacaron en la película. Cosas como el amor, la confianza, la amistad, la familia, el odio, la codicia, pero lo más sobresaliente fue 'enfrentar tus miedos'.
Literalmente miré boquiabierto la escena donde los empujones con botas finalmente enfrentaron sus miedos. Para ser honesto, sentí la tensión allí. Literalmente podría cortar la tensión con un cuchillo. Yo estaba como: "¿elegiría el deseo sobre la amistad? O no?". Bueno, hizo su elección y su elección fue segura de que era amigable con los ecosistemas.
Tenía una lista de películas literales para ver, pero primero elegí Puss en Boots y valió la pena. No sabía que había pasado una hora y cuarenta minutos mirando mi grito. Lo único que me perdí fue un tazón de palomitas de maíz.
La película: Puss en Boots es una animación estadounidense protagonizada por casts como:
Antonio Banderas (puss en botas),
Salma Havek (softpatas de gatito)
Harvey Guillen (perrito)
Wagner Moura (Big bad wolf).
Otra escena que me gustó tanto fue la escena en la que el gran lobo malo finalmente se rindió. Murmuró algo en español y se alejó. Defeado.
Puss en botas realmente da información sobre la vida en general. Me hizo pensar, '¿cuál es mi mayor miedo?' Aunque todavía estoy pensando.
Aquí hay un enlace al tráiler de la película.
Incluso si no tienes ninguna idea de la película, definitivamente te reirías bien. Entonces, ¿qué no agarras un tazón de tu bocadillo favorito y masticas mientras te lo pasas bien viendo Puss con botas? Se recomienda para cualquiera y para todos
La imagen se obtiene de Google
Con amor, wongi ✨
---
---