Bitcoin-Gewinne hören nicht auf - Bitcoin profits don't stop
Der Investmentfonds "Ruffer" - einer der ersten Investmentfonds, der Bitcoin kauft - hat in nur fünf Monaten einen Gewinn von 1,1 Milliarden US-Dollar erzielt, seit er den Vermögenswert im November letzten Jahres für 600 Millionen US-Dollar gekauft hat.
Laut Sunday Times hat Ruffer nun seine Bitcoin-Position verkauft.
Der Grund für den Verkauf war, dass der Vermögensverwalter glaubte, dass junge Leute weniger Zeit mit dem Handel verbringen würden, da Schließungen in der Regel aufgehoben werden.
Hamish Bailey, einer der Investmentdirektoren des Unternehmens, sagte, dass "Ruffer" im vergangenen November 600 Millionen US-Dollar investiert habe und damit der erste Fondsmanager war, der Bitcoin kaufte, und fügte hinzu:
Als sich der Preis verdoppelte, machten wir im Dezember und Anfang Januar einige Gewinne für unsere Kunden.
Wir verwalteten die Position effektiv und als wir das letzte Los im April verkauften, lag der Gesamtgewinn bei knapp über 1,1 Milliarden US-Dollar.
Bailey fügte hinzu, dass sein Unternehmen, obwohl es seine Bitcoins verkauft hat, definitiv nicht außerhalb des Bitcoin-Marktes liegt und es immer noch als zukünftige Investition betrachtet.
Er berichtete auch:
Eine Multi-Asset-Strategie muss Dinge beinhalten, die sich auf unterschiedliche Weise verhalten und sich bewegen, und es ist sinnlos, alle Ihre Vermögenswerte auf dieselbe Weise zu platzieren.
Er glaubt, dass zum Zeitpunkt des Shutdowns im letzten Jahr, als die US-Regierung ihren Bürgern Schecks ausgab, ein Großteil dieses Geldes vor allem von jungen Leuten verwendet wurde, um alternative Vermögenswerte wie Bitcoin zu kaufen.
Bailey ist der Meinung, dass dies so bleiben wird und dass größere Institutionen wie Privatbanken und Großbanken weiterhin Bitcoin kaufen werden, was es zu einem beliebten Vermögenswert für Anlageportfolios macht.
Der Investmentmanager von Ruffer kommentierte die jüngsten Umweltbedenken, auf die sich Elon Musk konzentrierte, und erklärte:
Es gibt viele Übertreibungen und Fehlinformationen, wenn es um den CO2-Fußabdruck von Bitcoin geht.
Bitcoin verbraucht weniger Strom als die Spieleindustrie.
Schließlich argumentiert Bailey, dass Bitcoin-Miner motiviert werden, die billigsten Stromquellen zu verwenden, was dazu führen wird, dass sie mehr erneuerbare Energie verwenden.
---
English
The "Ruffer" venture reserve - which is one of the main speculation assets to purchase bitcoin - has made a benefit of $1.1 billion in only five months, since purchasing the resource for $600 million in November a year ago.
As per the Sunday Times, Ruffer has now sold his Bitcoin position.
The justification the deal was that the resource director accepted that youngsters would invest less energy exchanging since closings are for the most part lifted.
Hamish Bailey, one of the organization's speculation chiefs, said that "Ruffer" contributed $600 million last November, turning into the principal reserve supervisor to purchase bitcoin, and added:
At the point when the cost multiplied, we made a few benefits for our customers in December and early January.
We dealt with the position adequately and when we sold the last parcel in April, the complete benefit was simply more than $1.1 billion.
Bailey added that in spite of the fact that his organization has sold its bitcoins, it is certainly not outside the bitcoin market and still perspectives it as a future speculation.
He additionally detailed:
A multi-resource technique needs to incorporate things that act and move in an unexpected way, and putting the entirety of your resources a similar way is trivial.
He accepts that at the hour of a year ago's closure, when the US government was giving out checks to its residents, a great deal of that cash was utilized, particularly by youngsters, to purchase elective resources like bitcoin.
Bailey feels that this will proceed, and that bigger establishments, for example, private banks and enormous banks will keep on purchasing bitcoin, making it a well known resource for speculation portfolios.
The venture administrator at Ruffer remarked on the new natural worries that Elon Musk zeroed in on and expressed:
There is a ton of distortion and falsehood with regards to Bitcoin's carbon impression.
Bitcoin utilizes less power than the gaming business.
At last, Bailey contends that bitcoin excavators will be roused to utilize the least expensive wellsprings of power, which will prompt them utilizing more environmentally friendly power.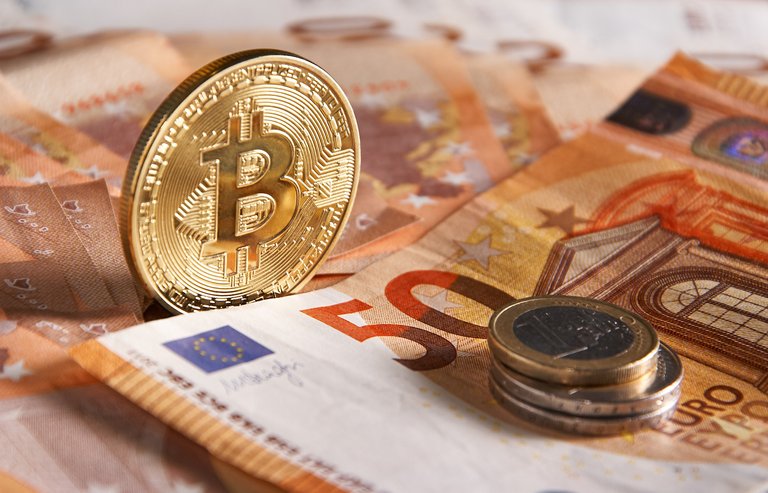 Image Credit
---
---