Food and Coffee Hunt at Night Market In Binjai City
When you feel your mind is tired, reduce the burden by going to an open area. Try to take food that you like, and don't think that you are having a problem. Think that you always have the potential to do a lot.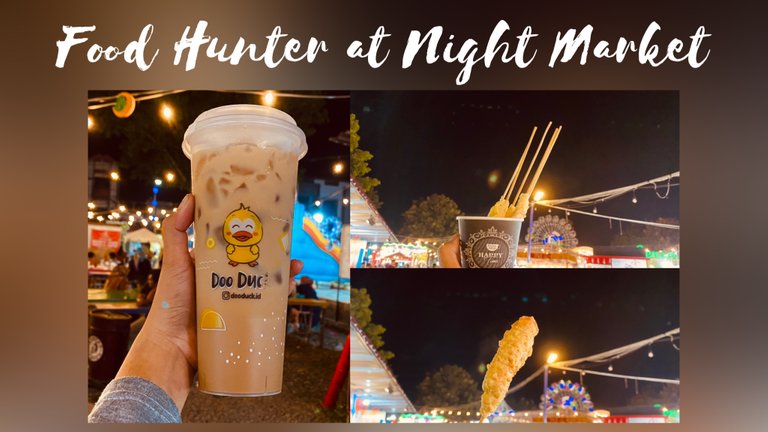 ---
---
---
What do you aim for when you visit a public place? Is it about the atmosphere, or do you just need new flavors and sensations to experience your taste buds?
For me, I don't really like travel destinations if it's just to enjoy the surrounding view. At least there is a purpose to enjoying new food and new culture. So usually I will be excited to go to a new place if I have a food hunting goal. :)
---
---
---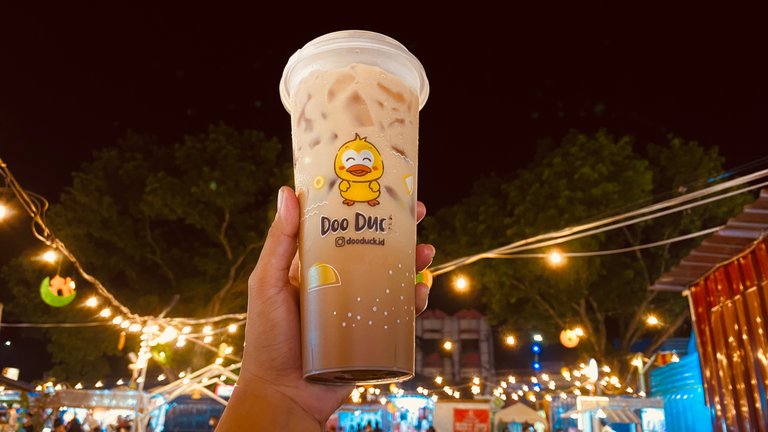 ---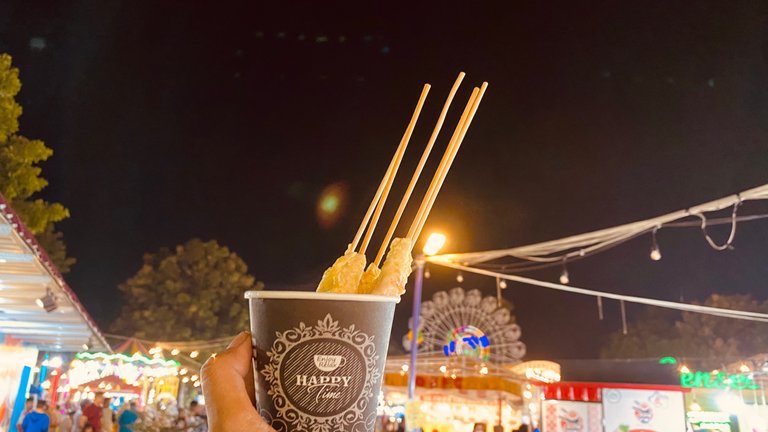 In this article, I will share about hunting for food at the night market in my city, specifically hunting for street food. In my city, there is one public destination that is crowded with young people. The place is called Binjai Millennial Market.
This location is known for its many diverse foods and drinks from various local businesses. In addition to food and drinks, of course, there is a play area that children like, as well as live music.
---
---
---
I'm Not Interested in the Place, But...
People say I might be an introvert. But, I also like to make new conversations with new people I meet randomly, also in new places. It's just…, after doing that, I felt the energy in my body was drained. Then I would feel very dizzy, and I would have to sleep to get my energy back.
Have you ever felt what I feel? The more I feel I'm growing up, I feel I don't like to enjoy the atmosphere in public places. But I like to spend in some places that provide good food or drink.
---
---
---
So, actually, with this place, I wasn't interested in the first place. It's just that, about food and drink, that's a different story. Ehehe.
I'm not interested because I feel it's too crowded, and I don't want to go to that place to enjoy the surroundings while listening to live music for example. It wasn't the kind of activity I wanted, huh... to be honest.
But last night I wanted to go to this place to look for street food and coffee. So I walked around the location of this place, looking for food and drinks that I wanted to buy last night.
---
---
---
ICED COFFEE LATTE BY DOO DUCK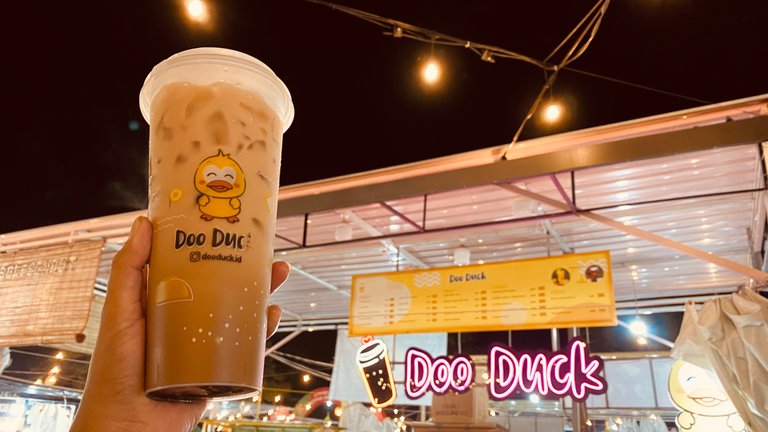 The first thing I look for at this night market is iced coffee. The weather was hot, and I wanted to enjoy coffee from a place I had never tried before. That's why I also go to this place, not to a coffee shop that already has a recommended place label on my list of visits.
Honestly, at Binjai Millenial Market it's really hard to find a stand that sells coffee, the real one. Maybe because this place is specifically for young people who are not coffee lovers, but to just hang out with friends, with cheap drinks and food. So, the real type of coffee, like in a coffee shop, is not something we can find here. And, I realized that so from the start, I didn't expect anything.
---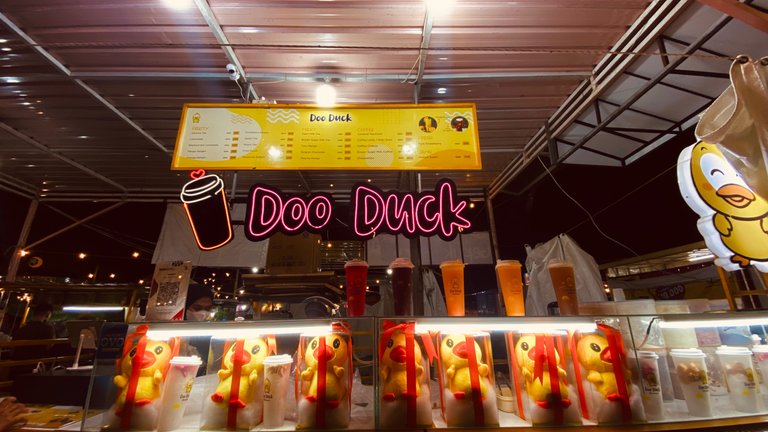 ---
Walking for a while in the crowd looking for drinks that are still related to the coffee menu, I finally found an outlet that caught my attention with a display of cute duck accessories.
---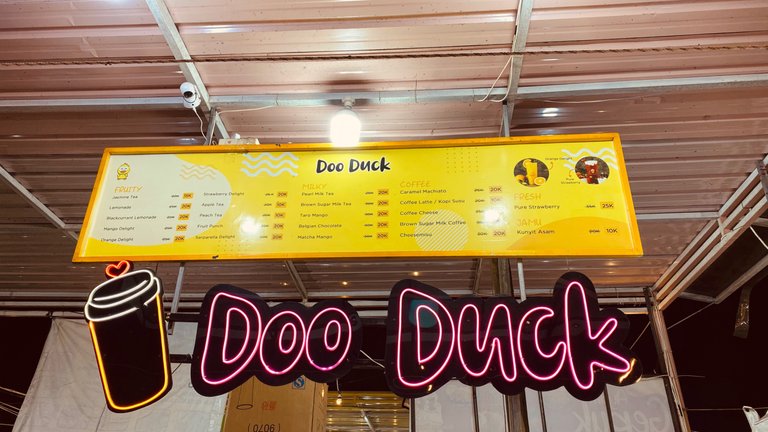 The outlet is called Doo Duck. This dominant outlet with a yellow color display offers menus of beverages, hot or cold. At first, I thought they only provided tea menus. But luckily, they also provide coffee menus (at least I was closer to what I wanted last night).
There was some queue, but not much. So, yesterday I ordered one menu, Iced Coffee Latte. I was quite surprised yesterday when I saw the menu prices they offered. That's about under $1 to $1.5.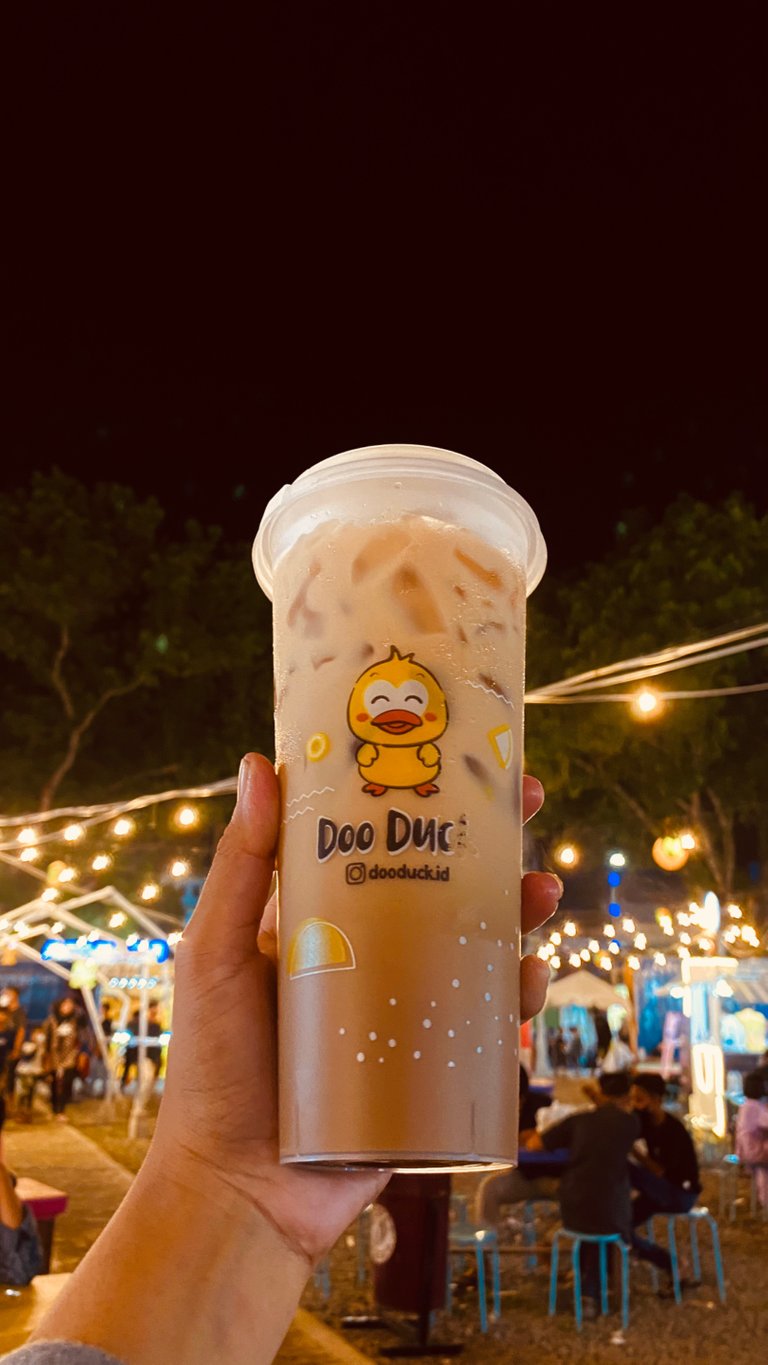 The Iced Coffee Latte I ordered was $0.7, with quite a large portion. Look at the size of this drink container.
Besides being large in size, Iced Coffee Latte by Doo Duck looks interesting because this drink container looks like it can be used again (although I don't recommend it). The material of this drink container is not the thin plastic that is usually used for coffee shops here. So I really appreciate this brand for using this attractive beverage container.
---
---
---
But..., how about the taste? Heard the price is under $1, we can't expect much. But at an affordable price for young people, this Iced Coffee Latte is not bad. I can accept this drink on my tongue, even though it doesn't taste as good as coffee in a coffee shop.
It tastes exactly like the cappuccino powder that is sold in the general market. So the seller can get more profit, but with less bad taste. That's still understandable for drinks sold at night markets like this.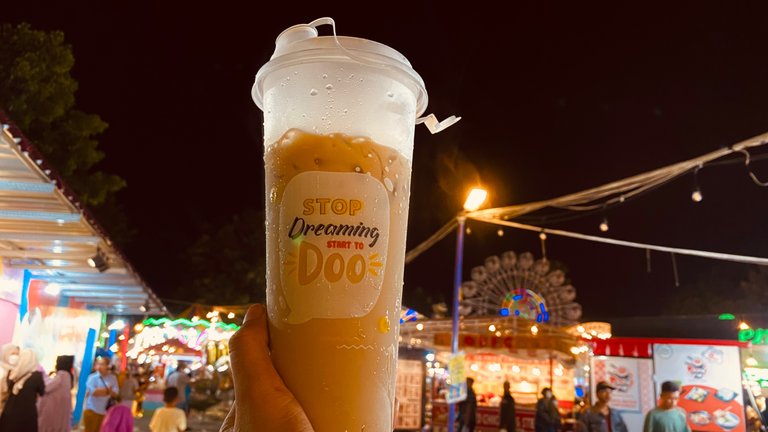 ---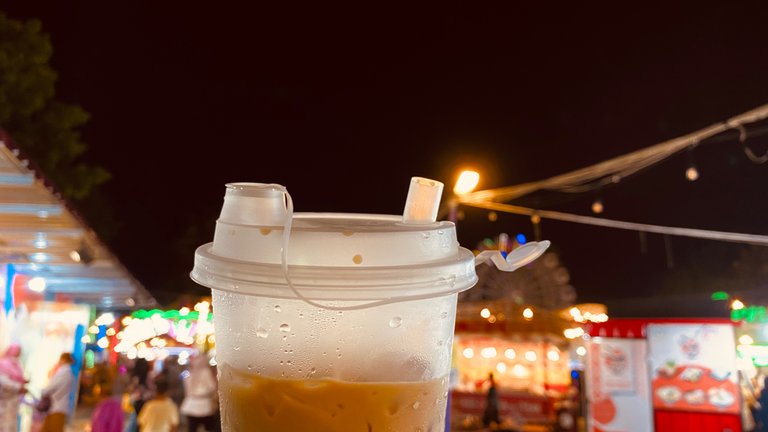 I don't regret the decision to buy a drink. After all, this bottle is pretty cute, right? I like it. Overall the taste is quite refreshing for tonight.
---
---
---
EGG ROLLS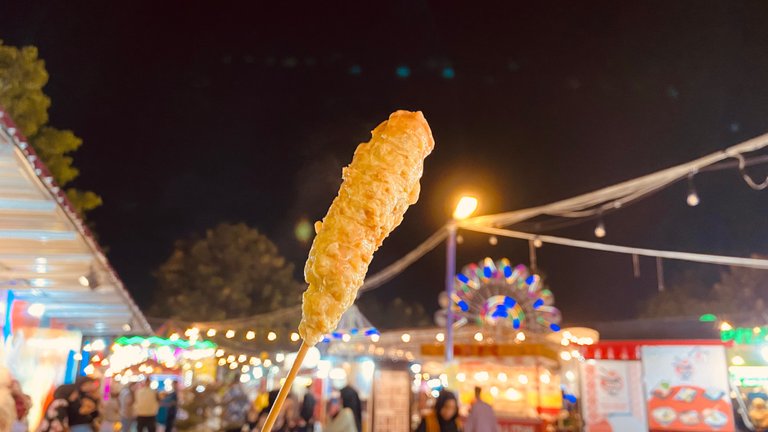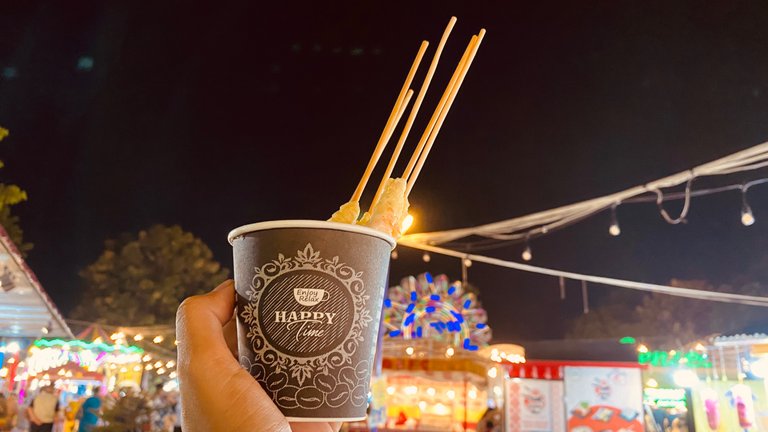 Warning, this one is not really a kind of healthy food. But, this kind of street food is really yummy when we enjoy it while it's warm.
There are quite a few outlets that offer egg rolls at this night market. But I chose this outlet because the size per portion is not too big. I avoid large portions, I'm afraid I won't be able to finish them.
---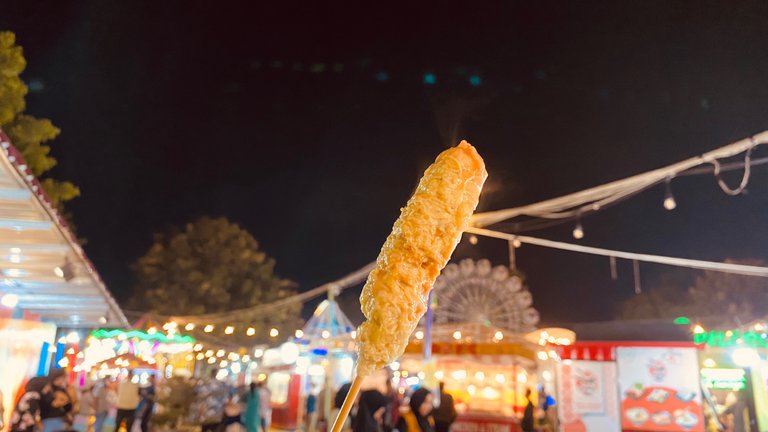 At this outlet, even though there were a lot of queues, I still bought egg rolls at this outlet yesterday. For $0.7, the same as the drink, I've got five sticks of egg rolls.
The 5 egg rolls have different fillings. The original only contains eggs. Meanwhile, the other version contains nuggets in the middle of the egg rolls.
Original version without filling
---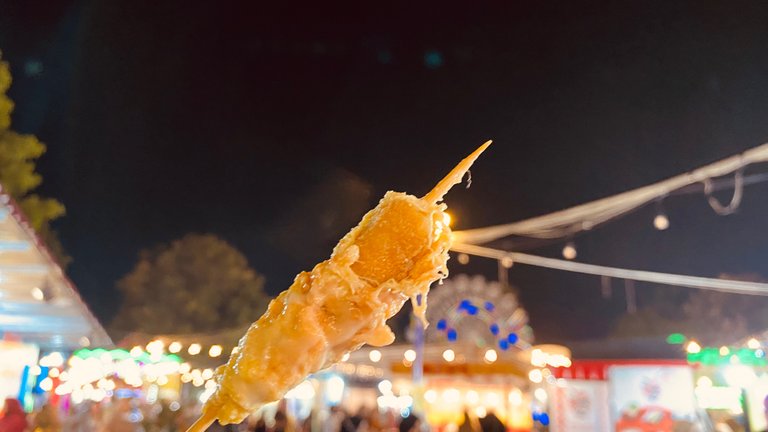 Nugget filling
---
How about the taste? Well, the taste is pretty standard but I can still say that it also has a good taste. Because the combination of mayonnaise and sauce is not balanced, so the taste is less spicy. That's why it doesn't taste right for me who likes spicy. If they had given a thicker spicy chili sauce, it would have been even more delicious.
---
---
---
Overall, I was very happy with last night's food hunt. Although not perfect overall, it's worth it and nothing to regret the affordable price I got. I hope you guys have a nice weekend. Have a great day!
---
---
---
Finding the things that you deserve to find today. Have a great day, good people, HIVE Lovers!
---
---
---
Thank you for reading my blog and reblog if you want my blog this time worthy of reading by others.
All pictures were taken by iPhone 11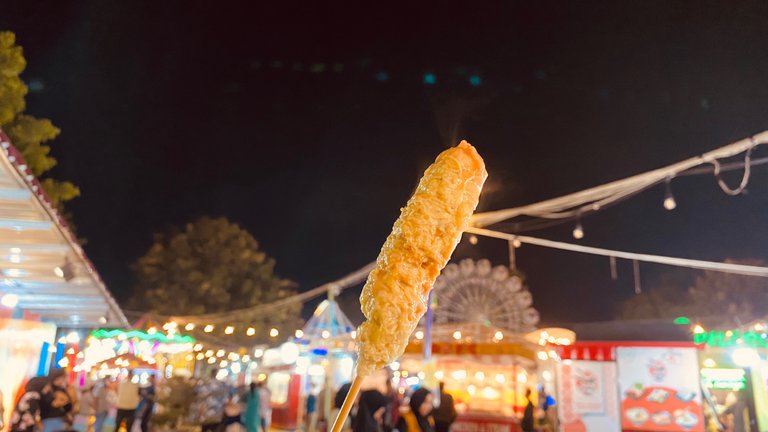 ---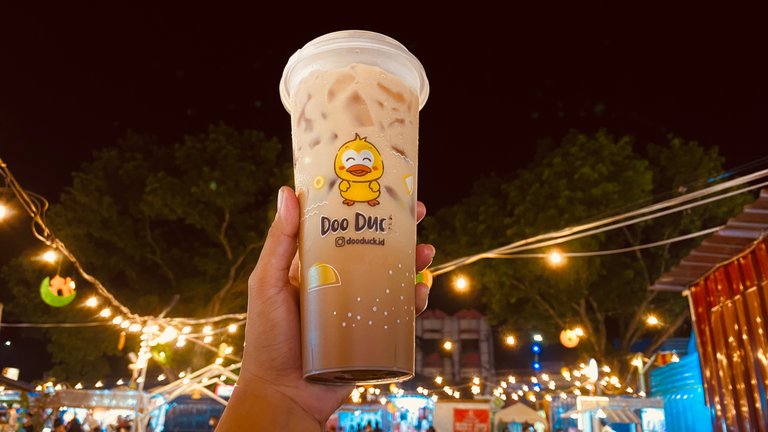 ---
---
---
Best Regards,
Anggrek Lestari
---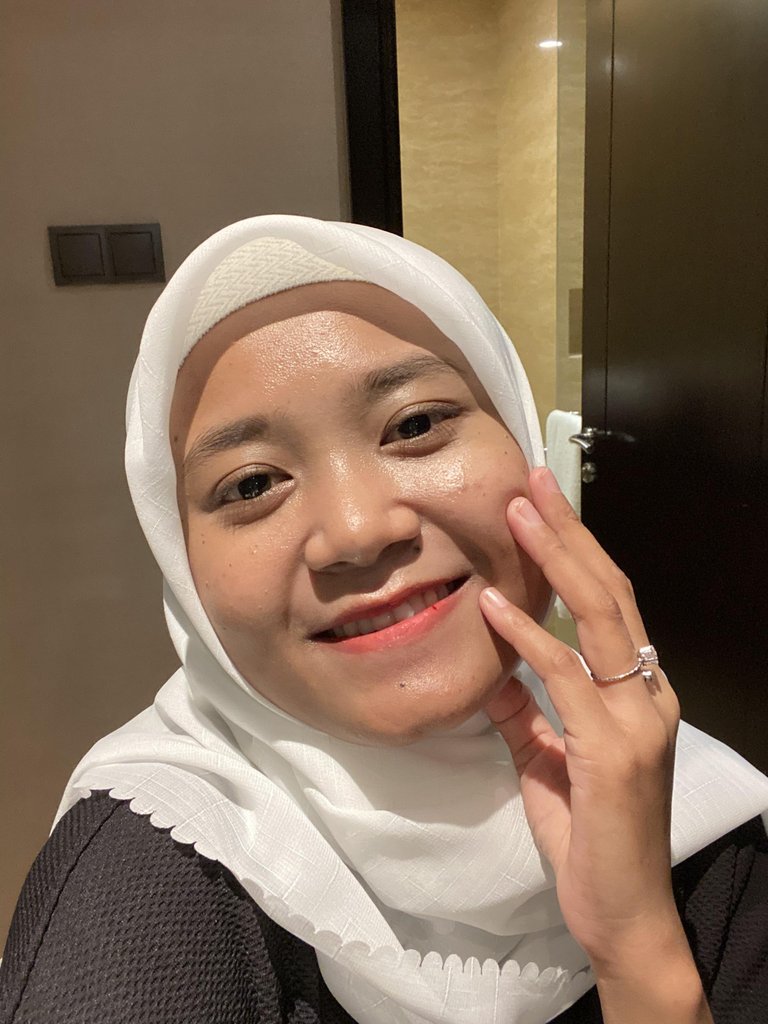 Who is Anggrek Lestari?
Anggrek Lestari is an Indonesian fiction writer who has published two major books. Now She is a full-time content creator. She has a goal to share life, poem, and food content that makes others happy and can get inspiration.
Make sure you follow her blog as well for some interesting discussions about life other than food.
If you need a copywriter for your projects, Anggrek Lestari will be ready to help you.
Contact Person: [email protected]
Discord: anggreklestari#3009
---
---
---