PowerHouseCreatives Contest | Dream Dreams(Contest Results)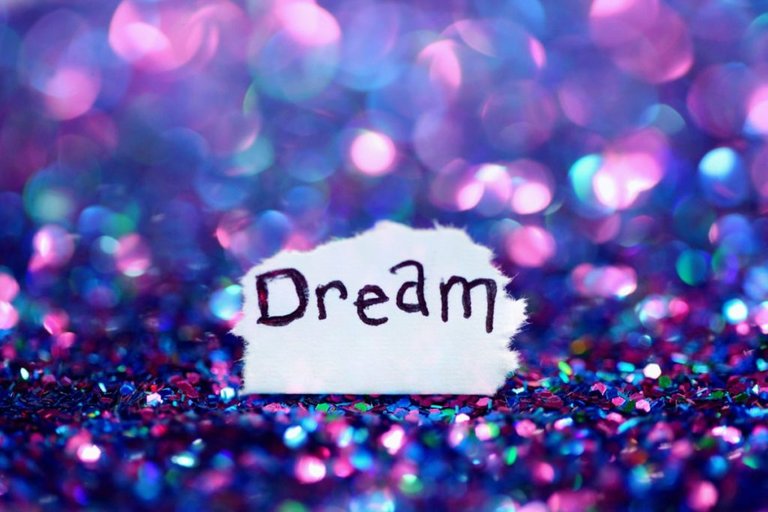 Photo by Sharon McCutcheon on Unsplash
Dream a little Dream
About a few weeks ago, I was dreaming almost every night. Some I don't remember but some I remember till today. One of them, in particular, was very vivid and real and though it had a mixture of fantasy and reality, I knew it was a mix of my emotions in the dream. When I woke up in the morning, I told myself that I would remember this dream because it was really interesting. The dream consists of real-life events that took plus but are somehow blended in all together into this dream of mine. I didn't know exactly what it meant because there were hints of emotions and reality in them but what I do know was that this dream was something else.
For this week's contest, I would like to throw a challenge to you to 'relive' a dream of yours and share with us your dream. That one dream that you can remember so clearly you wished it would/would not happen. This is Dream Dreams.
PS : This contest is created only for the members of #powerhousecreatives.
---
Dream Dreams
Criteria :
Tell us your full dream.

The entry must not be less than 350 words.

Add a nice title to your entry. (Extra points for nice titles)

A brief creative thought about your dream.
Submission :
Your Entries(Steemit Post)are to be posted here in the 'community-contest' Channel.

One entry is allowed per participant.

This contest must be done as a Steemit Post.

Post title must include 'PowerHouseCreatives Contest' but with your own title.
Rewards :
There will be Top 3 Favourites (1 Steem Each + 1 selected rank perk)
SPECIAL RANK PERKS :
will be able to win extra reward prizes according to their current rankings. Applicable only to first prize winners unless stated otherwise.
THE PEEPS ✩ : Normal Prize
ENTHUSIASTS ✩✩ : +1 Steem
BRONZE MEMBERS ✩✩✩ : +1.5 Steem
SILVER MEMBERS ✩✩✩✩ : +2 Steem
GOLD MEMBERS ✩✩✩✩✩ : +3 Steem
Deadline :
Sunday Night, 08/03/2020, 5.59PM (Cape Town) - Contest Ended
---
Top Favourite Picks (1 Steem Each + 1 Rank Perk)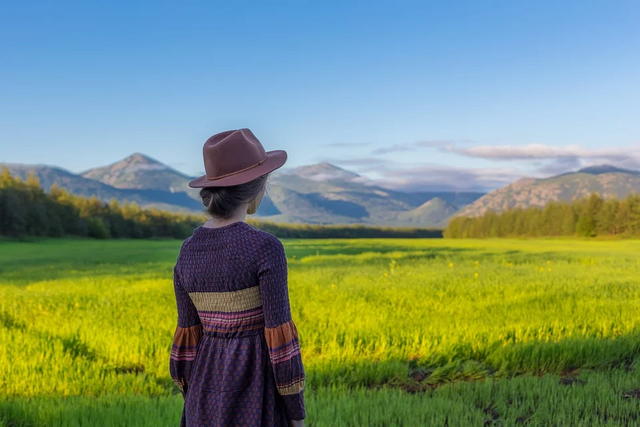 Source
Throughout my life I have been a person who has had quite interesting, happy and painful dreams. In fact, one of them was a wake-up call that we did not manage to comply with and it happened with the same character I had in my dream, who is not with us today. My mother always says that my dreams must be afraid of them but I would not call it that, rather they are alerts that they give us to avoid any event, but just as I have had terrifying dreams I have also had very nice dreams full of peace, I have several in mind that I do not know which to choose, but I know that somehow the message will remain in all.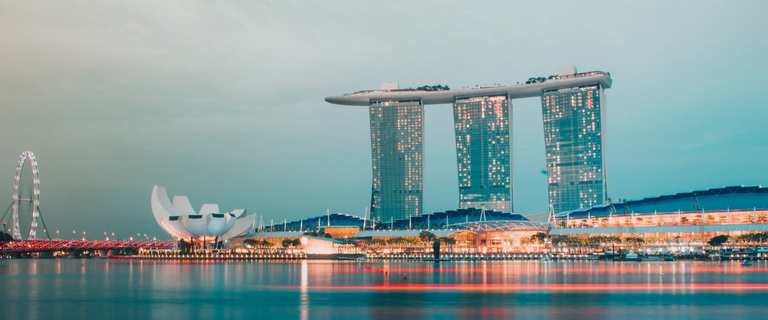 Image Sources: Victor Garcia on Unsplash
I was on the thirty-ninth floor of a tall skyscraper, together with my band of five superheroes.

One of them was dressed in blue, white, red - holding a shield, Captain America's shield. The iconic star on the shield and his chest was blazing.

We formed a semi-circle around the villian simply known as V.

"It's over. Give it up." Our echoes resounded in the luxurious office space in that tall skyscraper.

V let out a malicious cackle - one resembling all his evil predecessors of time past.

"Not yet." V flashed a grin.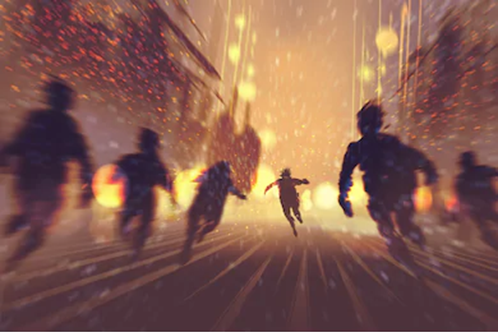 Photo by @carolinacardoza
Dreams can be classified in many ways; I don't know much about the subject but there are dreams that you like and when you remember them they generate pleasure. There are other dreams that frighten you and generate a certain amount of discomfort; we call those nightmares. As a child I experienced how my mother struggled to wake up and about two years ago we experienced the same act again; another night with my husband the same thing happened to me. Some people say that we shouldn't wake them up, that it's dangerous, but they have really scared me so much that I can't leave them like this and I move them to wake up. As soon as they react they have told me what they were dreaming and it was definitely ugly.
---
Honorable Mentions (0.5 Steem)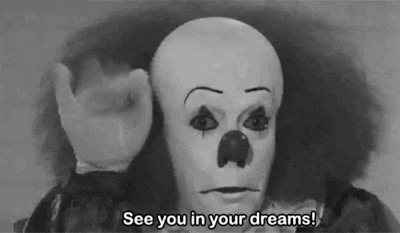 Source
How am I supposed to write a post about my dream; when I usually wake up forgetting about it unless it was a nightmare or if it was a work dream due to stress. I decided to let it be and if a dream did come along and if it was something that I remembered; then I'll pin it down.
Source
Not sure how others dream, my dreams can be very vivid. I can say Sigumund Freud is very wrong about one thing. My dreams are not black and white most of mine are in color. I even get smells/aromas. Now which dream do I want to tell you about?

One of the most vivid dreams I had that I remember even years later was a recurring dream. It took place over the period of a time with a few on consecutive nights.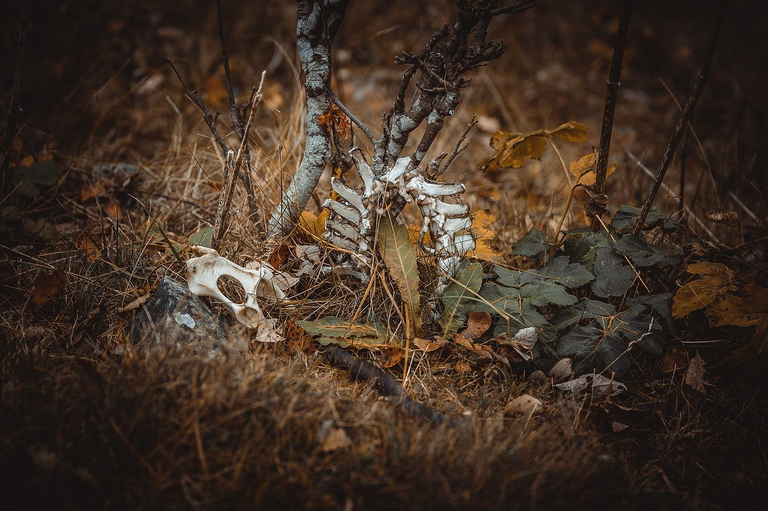 Animal Skeleton: Image by biglinker from Pixabay
I haven't dreamed, or I guess I should say I haven't remembered dreams, for quite a while. I used to have some pretty wild ones, but my dreams were pretty vivid and many was the time that I had difficulty believing a dream was just a dream.

I never had a real nightmare, but the dream I'm going to write about was the closest my dreams ever went to the dark side.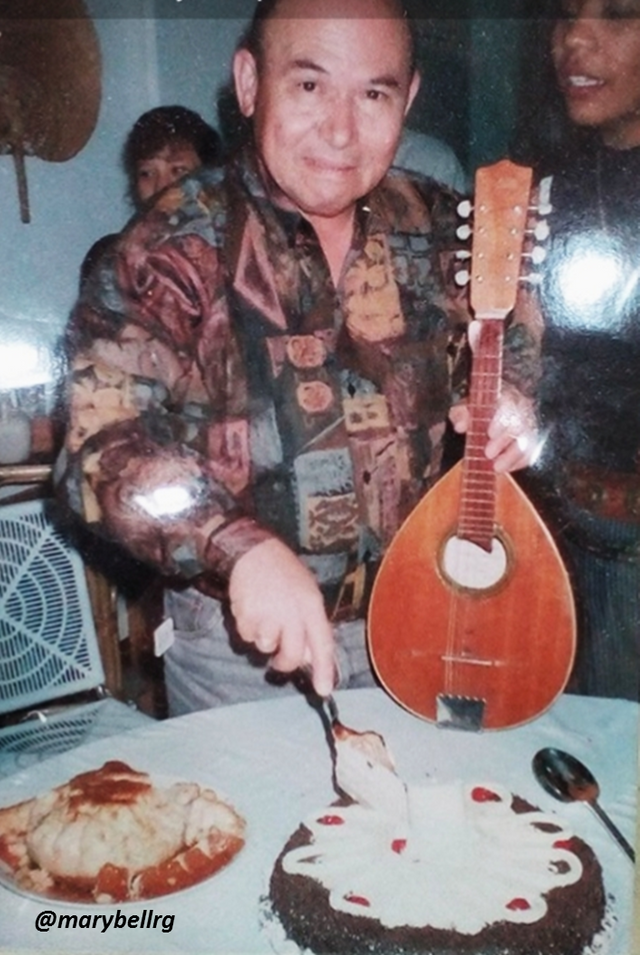 Photo by @marybellrg
Dreaming is something that is impregnated in the human beings. Dreams are part of our soul and therefore of our daily life. And it is not just dreaming at night when we lay our head on the pillow to get a well-deserved and peaceful rest after a hard day. No, it is about those dreams that fill our lives every day with love, joy and a lot of hope despite how convulsed and difficult the world is today.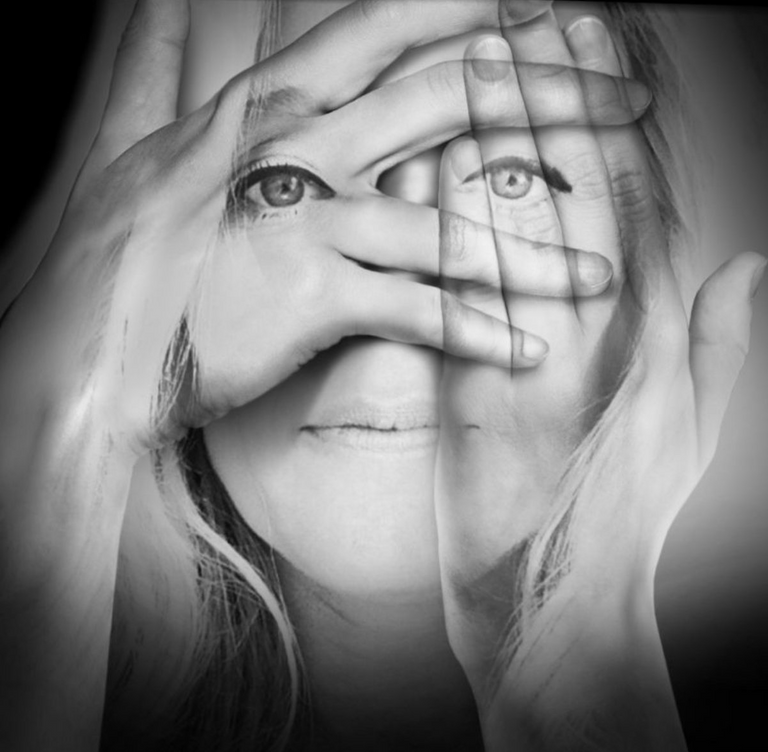 Photo by @brittandjosie
The dream was very different...... The cooperate world can be cold, hard and down right frightening when you enter and don't blend in. We are all prepared in school to the best knowledge of the teachers yet the only best teacher is life itself. My dreams are always about things happening in my life. Kinda self-centered dream, next to the nsfw ones, just kidding ! Oh no i am not.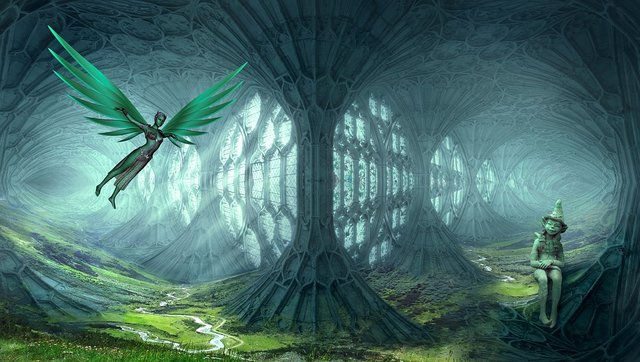 Fantasy by KELLEPICS
Is this a dream, @zord189? Do we share the same dream? That's my dream! To reach out to others in dreams!

Don't wake up, @zord189! Take my hand, if you think we're here, we will be. But where are we? Can you see? Don't let go! It all looks cloudy, but at the same time, it's not. The inner clarity guides us. Blue butterflies fly in the fantasy. Do you see them?
---
Thank You
Thank you for sending in your original and awesome entries once again for PowerHouseCreatives weekly contest. I hope you all had a fun time curating Steemians and highlighting your favourite go to Steemians. We love your constant support and participation from all of you for this weekly contest. Please do drop by and give all these amazing entries some nice loving and engage with these amazing authors. Even better, give them a follow if you're all about the quality content on Steem.
Want to join our awesome family?
If you want to be part of this awesome community,
PowerHouseCreatives
is always interested to meet
people with amazing personalities
and
great content creators.
If you want to know how to join us? Head on over to
@jaynie
, our PowerHouseCreatives founder profile and be on the lookout for an invitation link post.
If you like what I do, check out my other posts on meetups, animation, and designs.
Get your Personalized Steemit Profile Signatures
DM me on discord : zord189#7776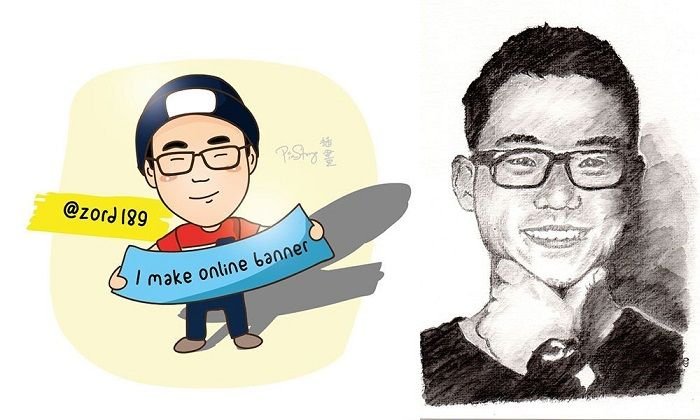 Credits to @pinstory & @coloringiship for this lovely photo of me.
---
Animated Banner Created By @zord189
---
---