Iconic Landscapes from the Tuscan Countryside | 托斯卡纳乡间风景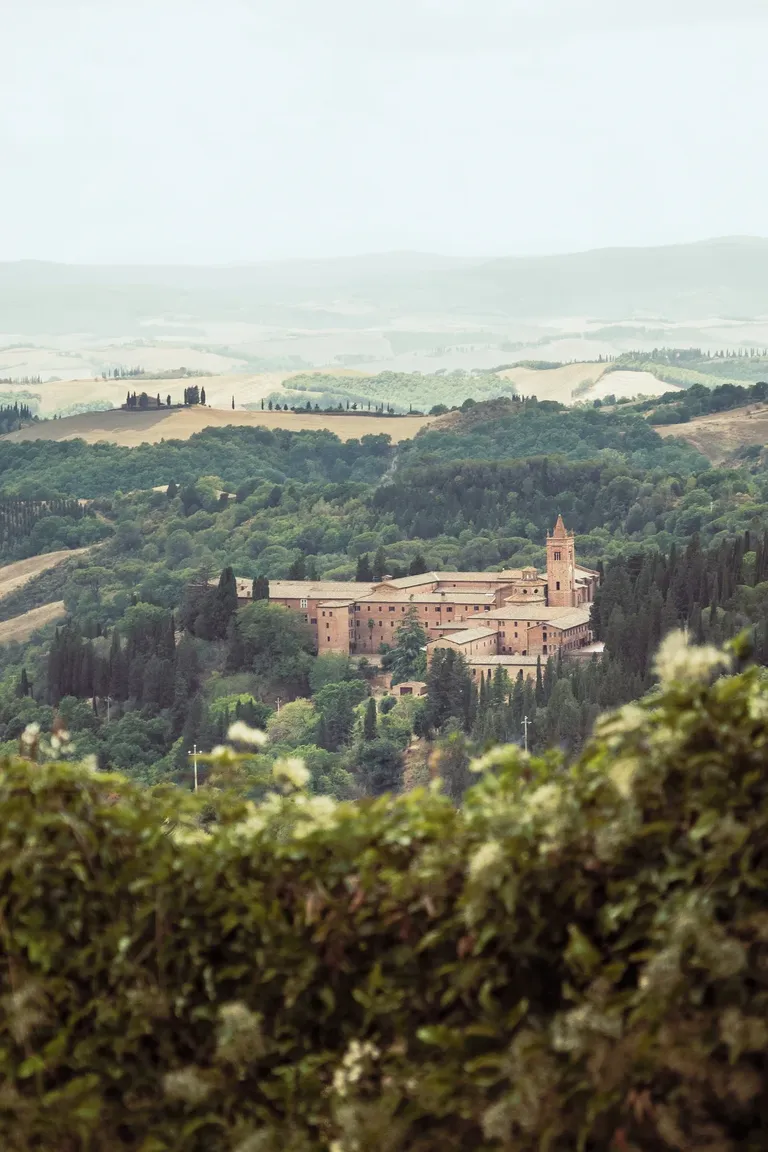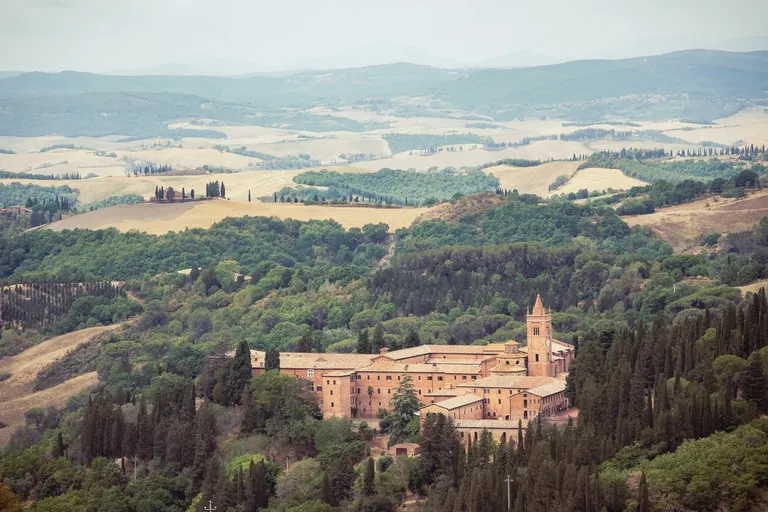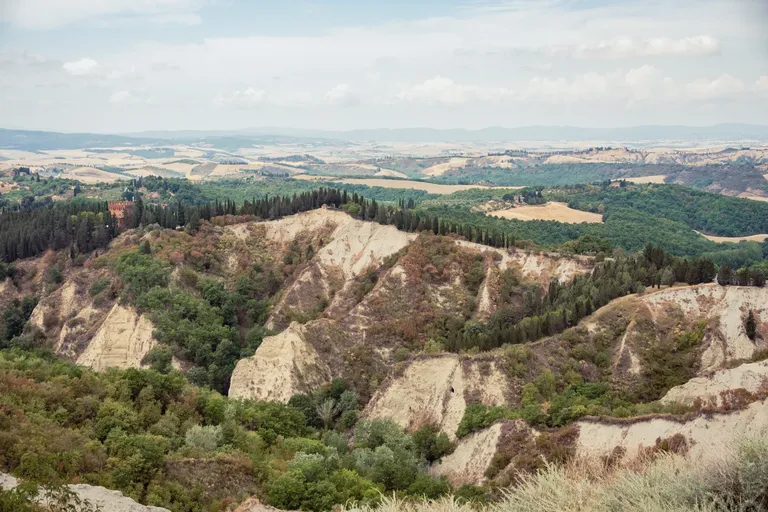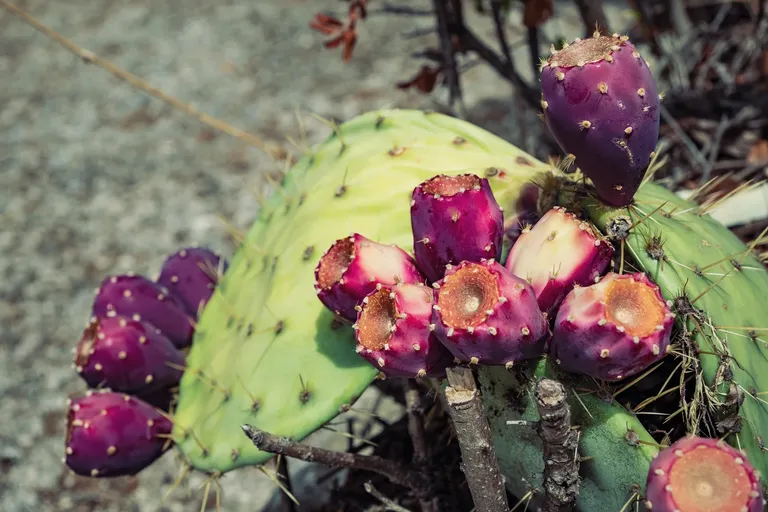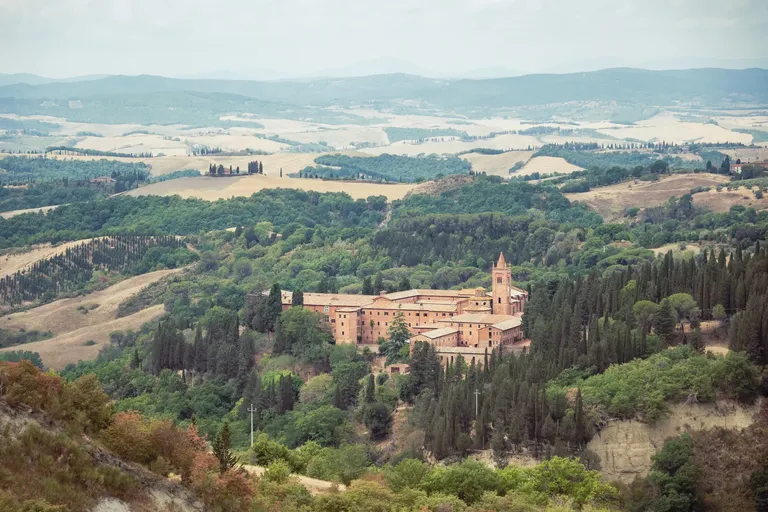 I'll go on showing you scenes captured in Italy, this time some beautiful iconic landscapes from Tuscany. I took these photos in Chiusure, a small charming hilltop town situated in the heart of the Tuscan countryside.
The town is known for its medieval charm and historic architecture, including the impressive Abbey of Monte Oliveto Maggiore located just outside the town. Earlier, I blogged about touring inside this 14th-century abbey, which features stunning frescoes and intricate artwork. In this post, you can see the same abbey's exterior from distance.
The surrounding landscape is typical of the Tuscan countryside, characterised by rolling hills, vineyards, olive groves, and cypress trees. The hilly terrain and dry climate have created a varied landscape of steep slopes, valleys, and ridges that add interest and texture to the scenery.
I walked around the hilltop, admiring the idyllic landscapes dotted with lovely farmhouses and historical structures. I hope you enjoy its beauty as much as I do! :)


来接着分享意大利的美景,这次是典型的托斯卡纳乡间风光。照片中显眼的古建筑是先前介绍过的橄榄山大修道院,这里是从远处Chiusure的山坡上俯瞰到的外观。
托斯卡纳的乡间风景如画,到处是连绵起伏的和缓山丘,覆盖着一片片葡萄园、橄榄园和柏树松树。其间还常常和谐地点缀着农舍和古老的宗教建筑。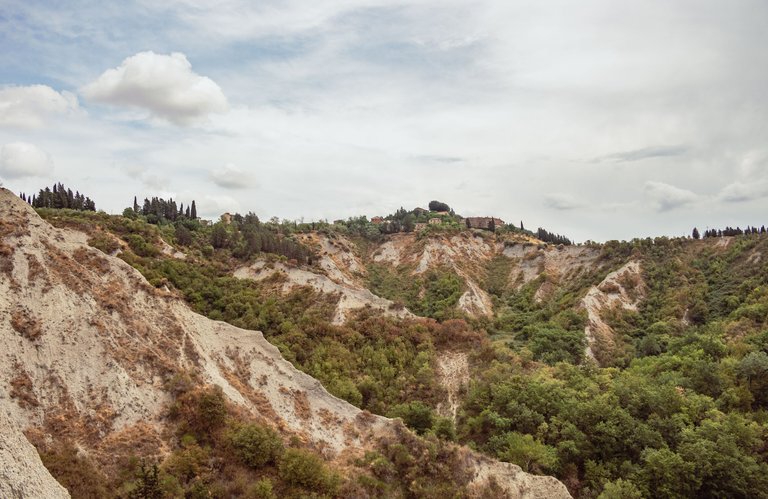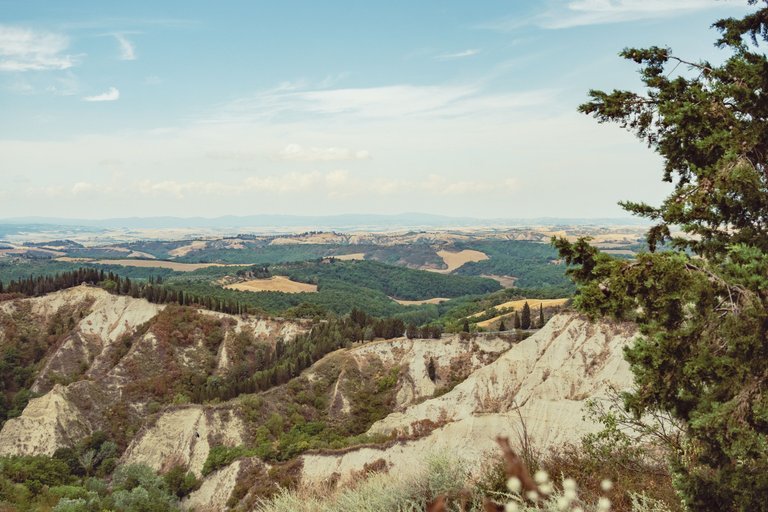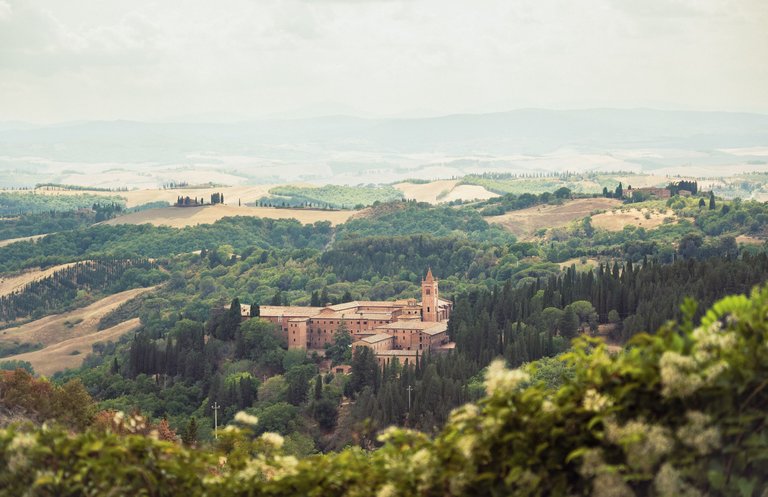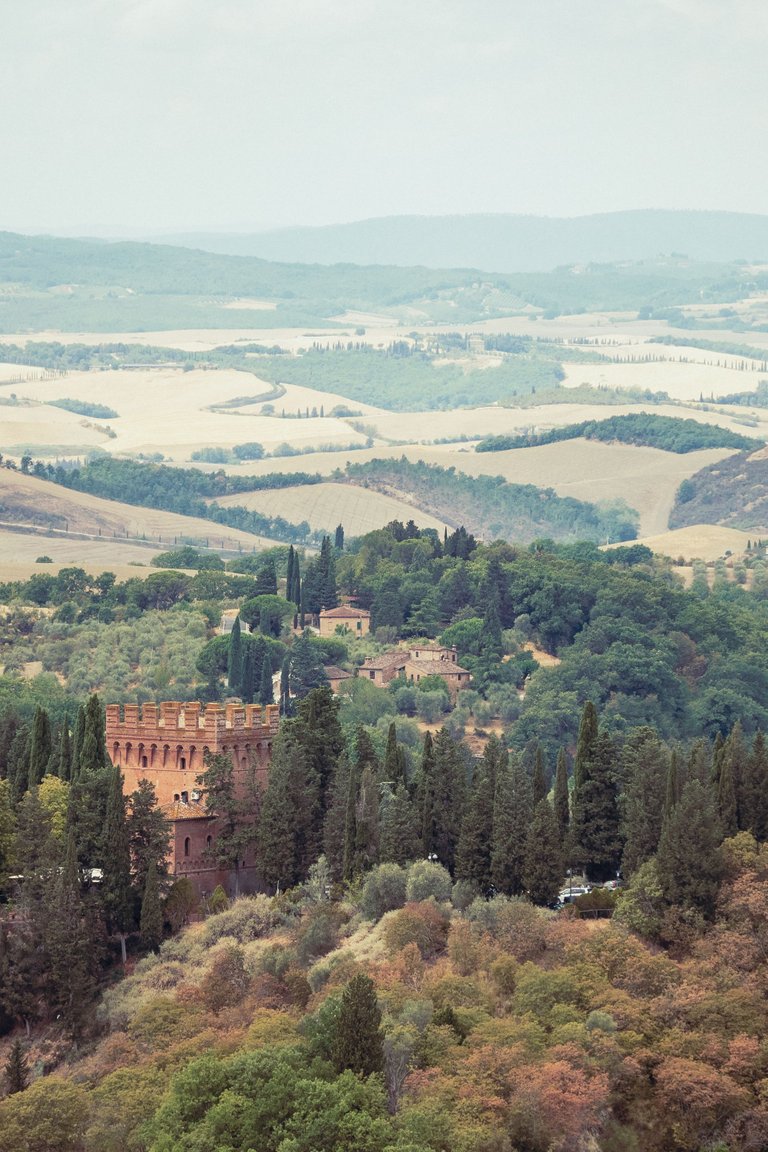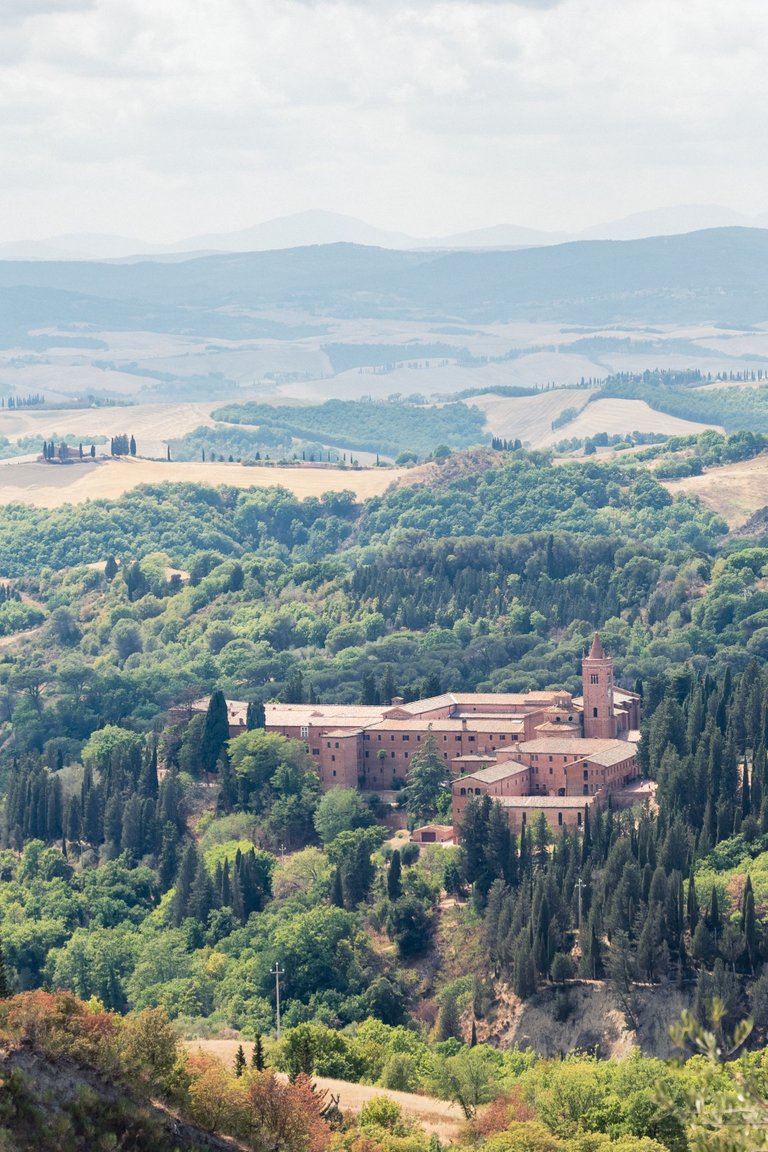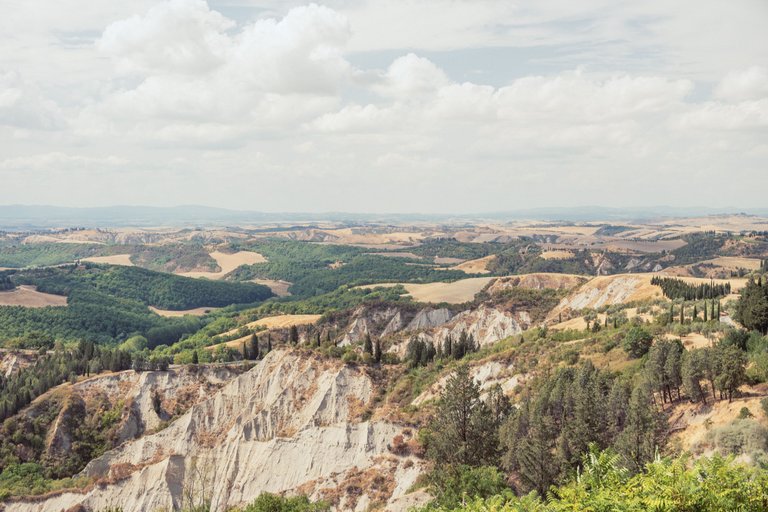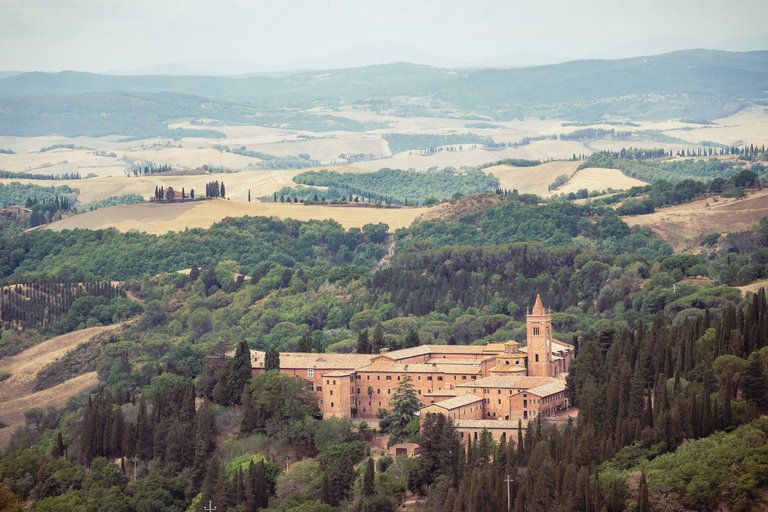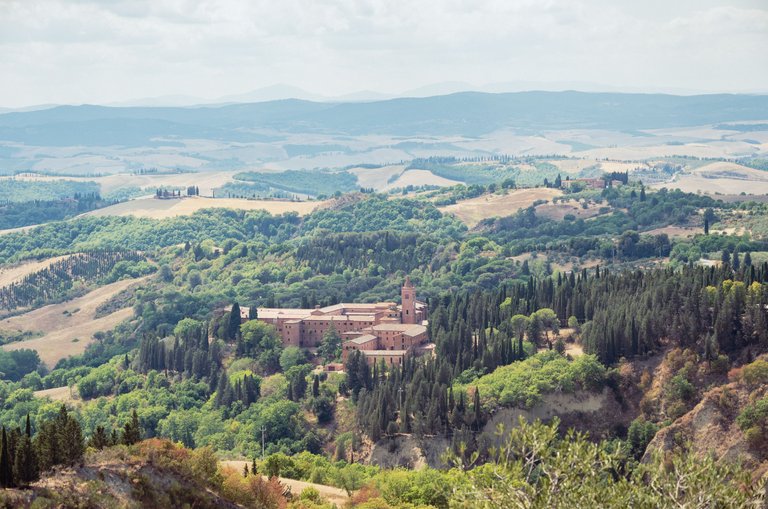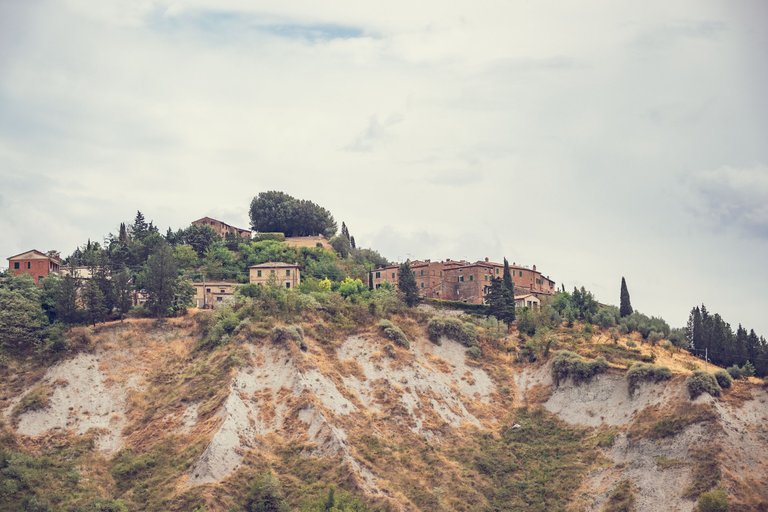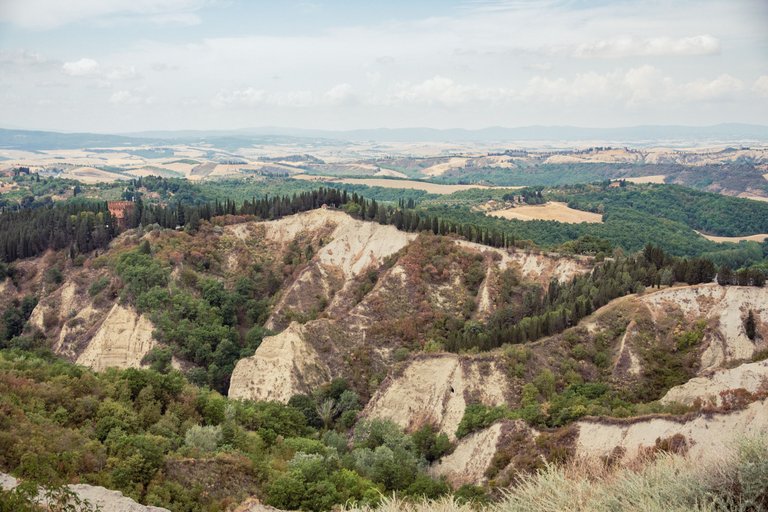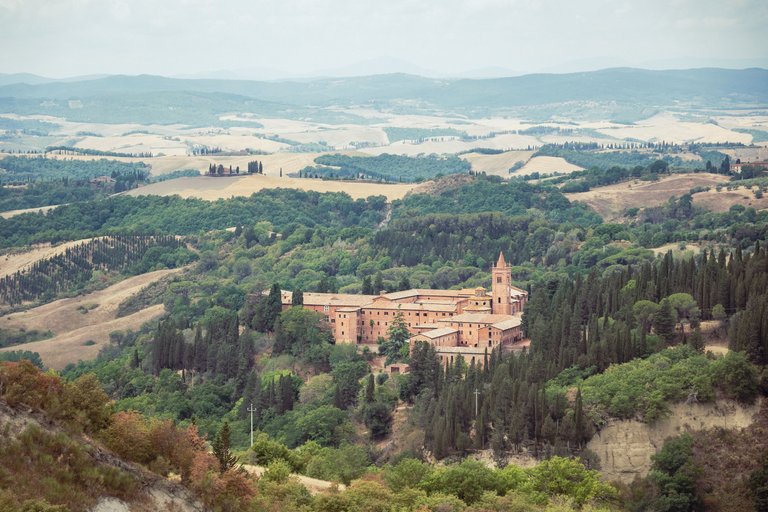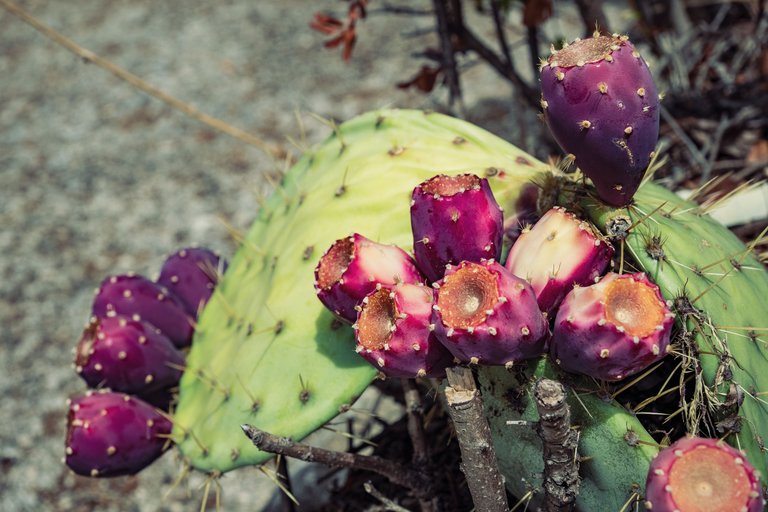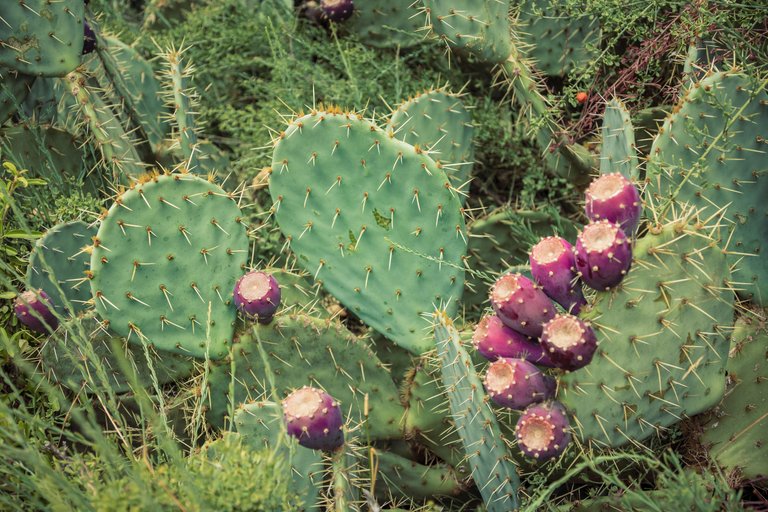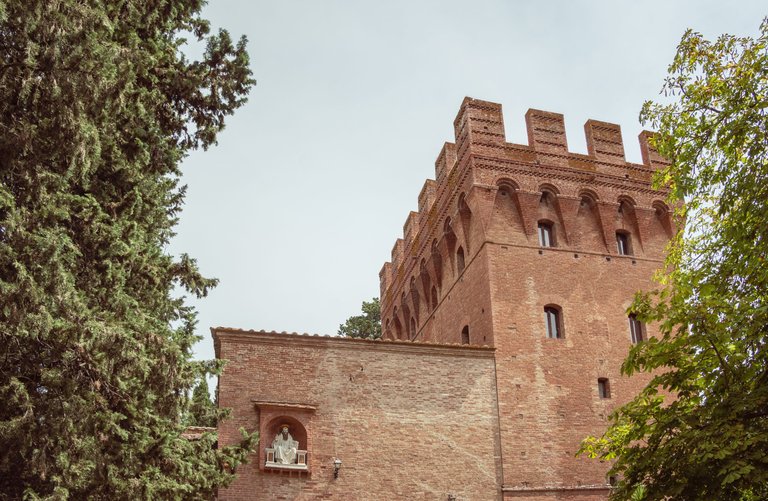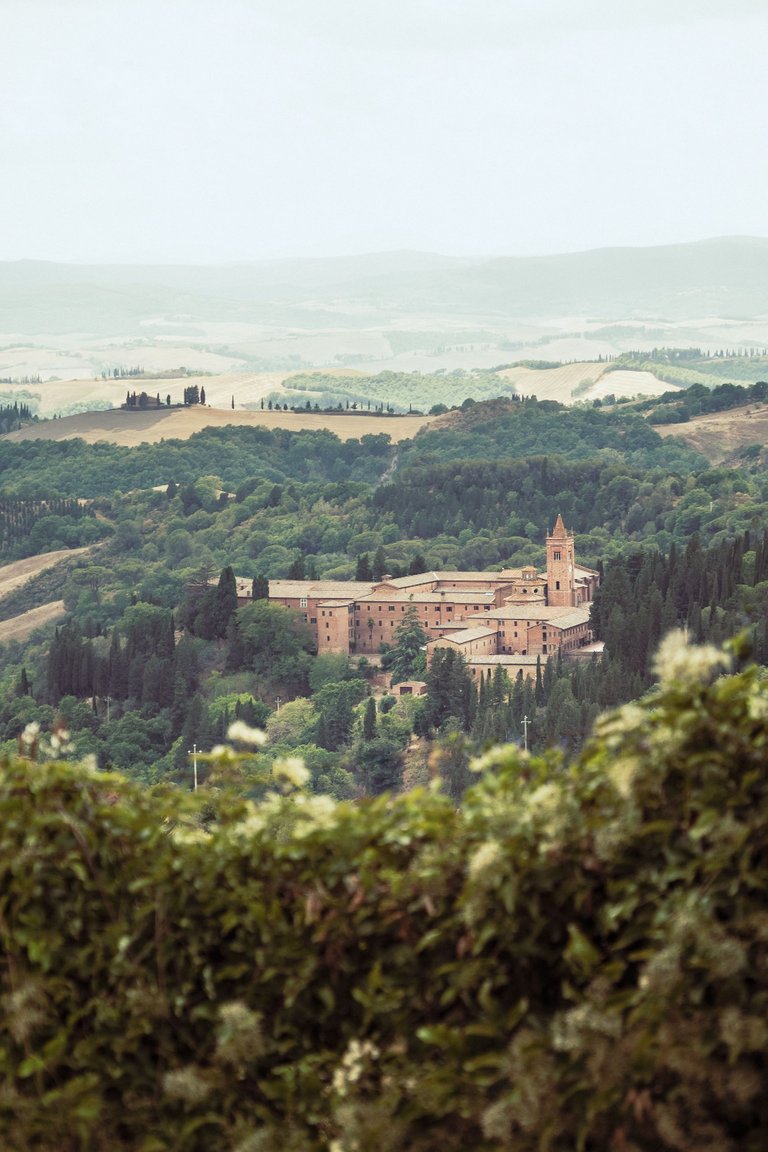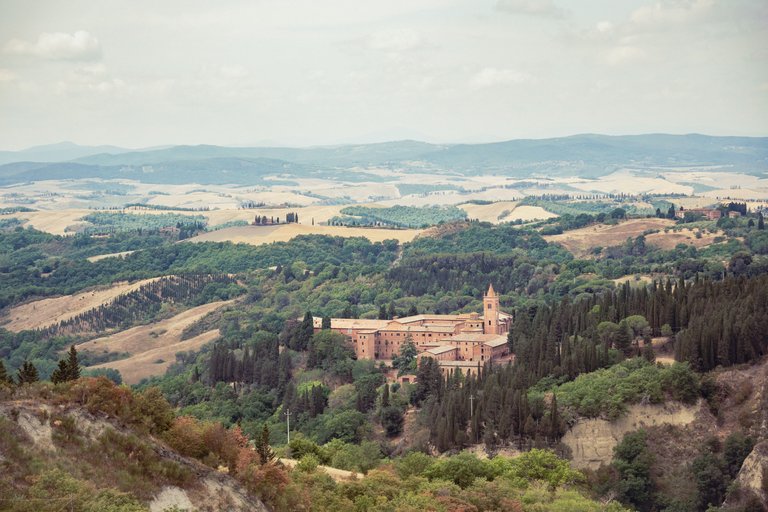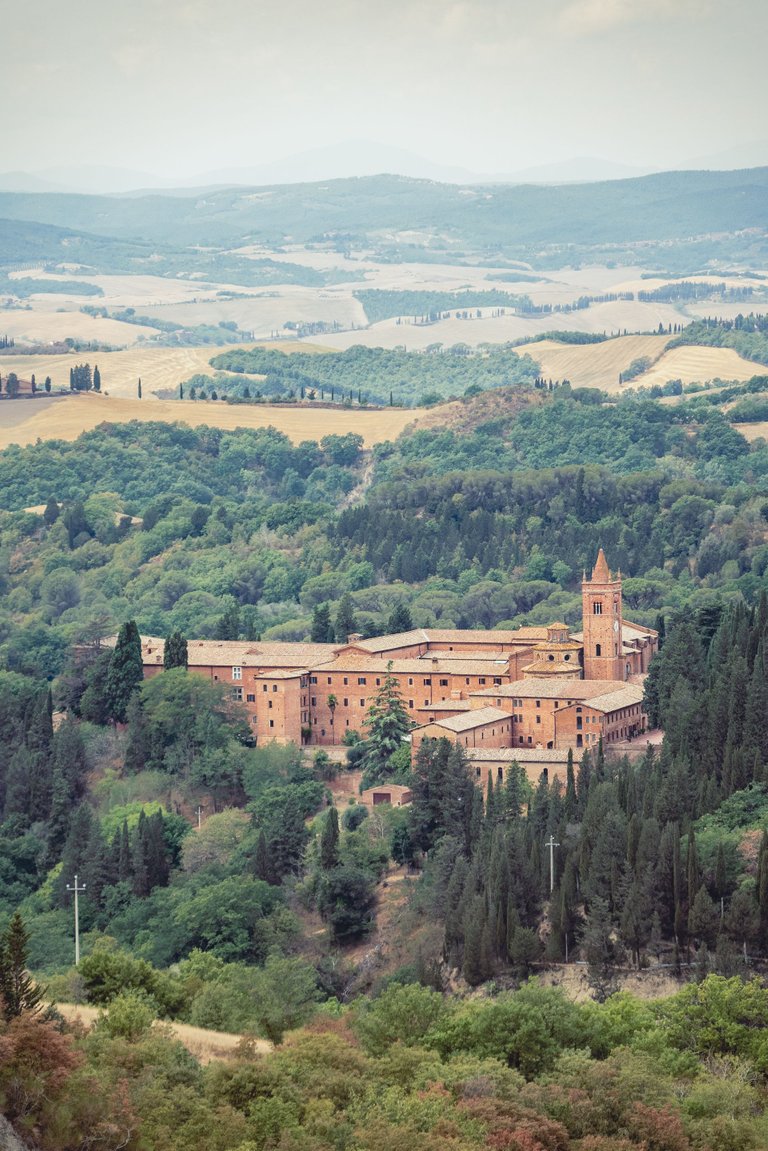 All content by @itchyfeetdonica. Thank you for visiting!
图文 by Donica,谢谢来访!=)


---
For the best experience view this post on Liketu
---
---