Tales of the Urban Explorer: Hepworth Refractories

A walk around Hepworth Refractories was more akin to checking out an art illegal gallery. There is no stealth needed as you can simply walk on to this derelict site and look around.
That's not to say a visit does not constitutes civil trespass. It does, and while I was there saw nobody, not even another spray paint artist adding to the fantastic work on show.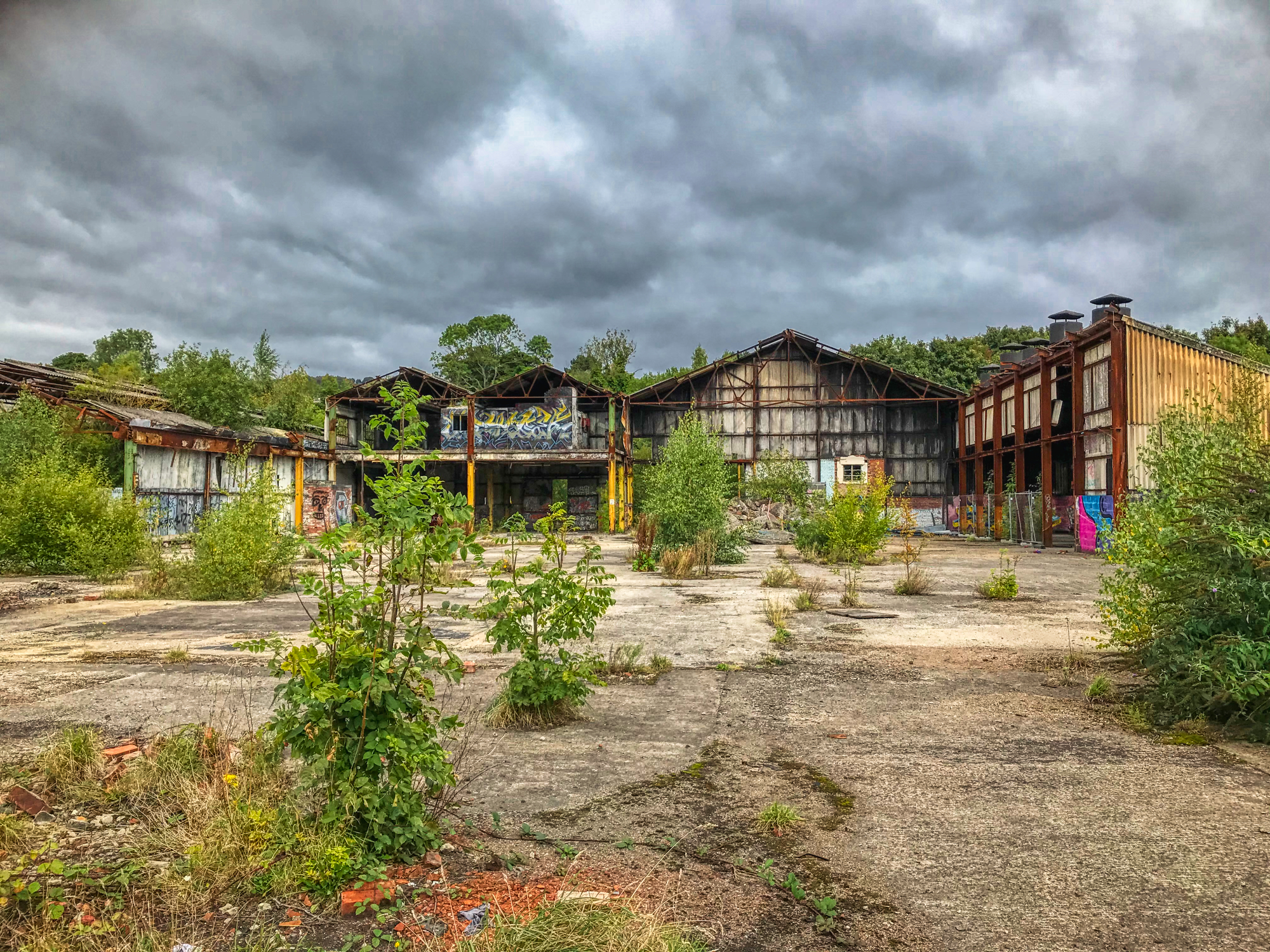 I was not sure what to expect besides graffiti, seeing that the whole city of Sheffield is encased with the stuff and better quality than I am used to viewing.
Hepworth Refractories was a brick-making factory complex located in northeast Sheffield, which first opened in November 1954.
The site closed in the 1990s and fell into abandonment. However, in 2006, the site was bought by Bovis Homes who had a vision of building 500 new homes on the site.
These plans were defeated by local opposition, who objected because the local area's infrastructure could not support this level of development. - Source
My first impression was that it was big.., very big, and it would take a while to look around.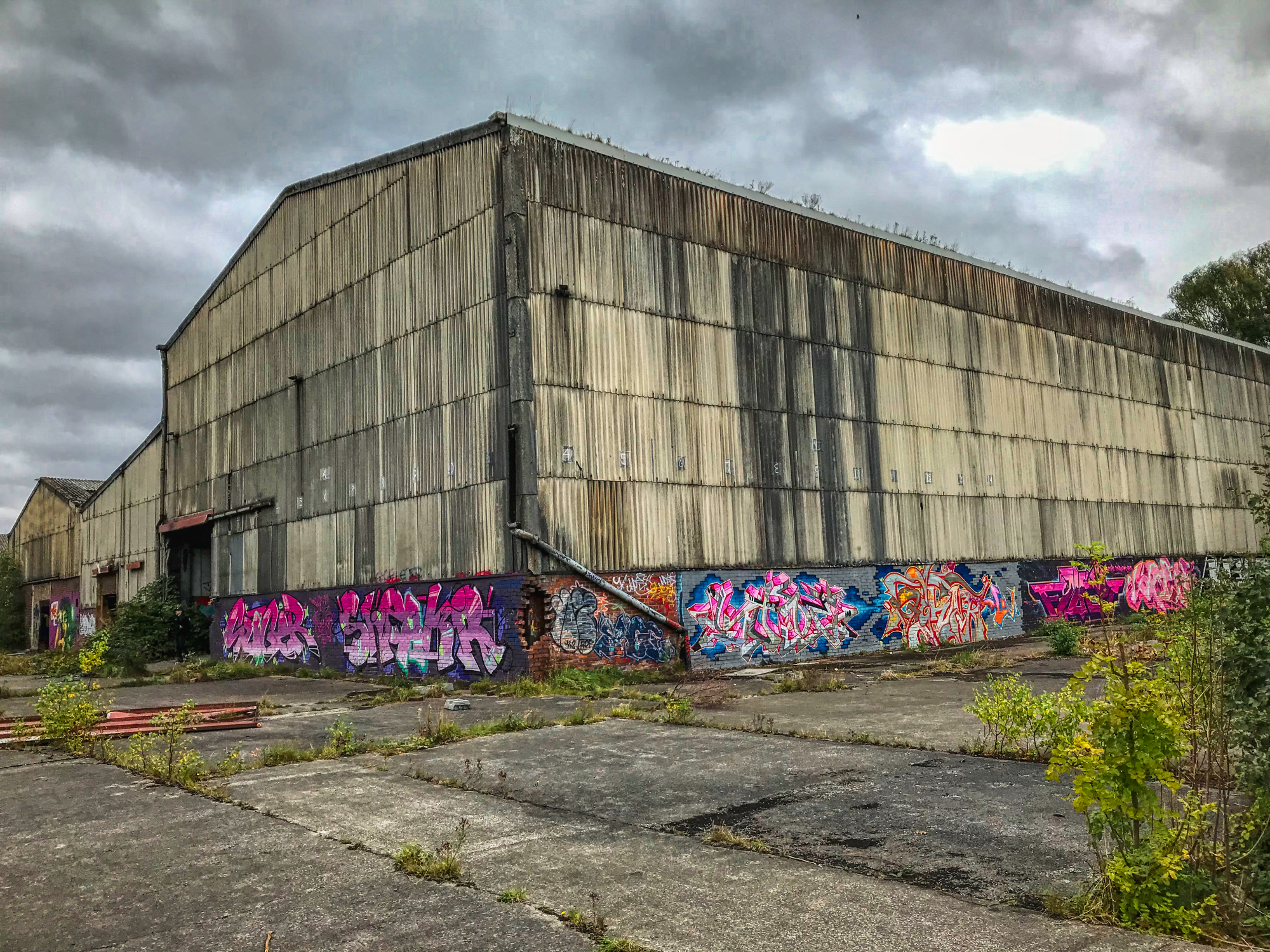 Some areas I noticed had artwork in strange places, such as buildings that were too dangerous to access or climb.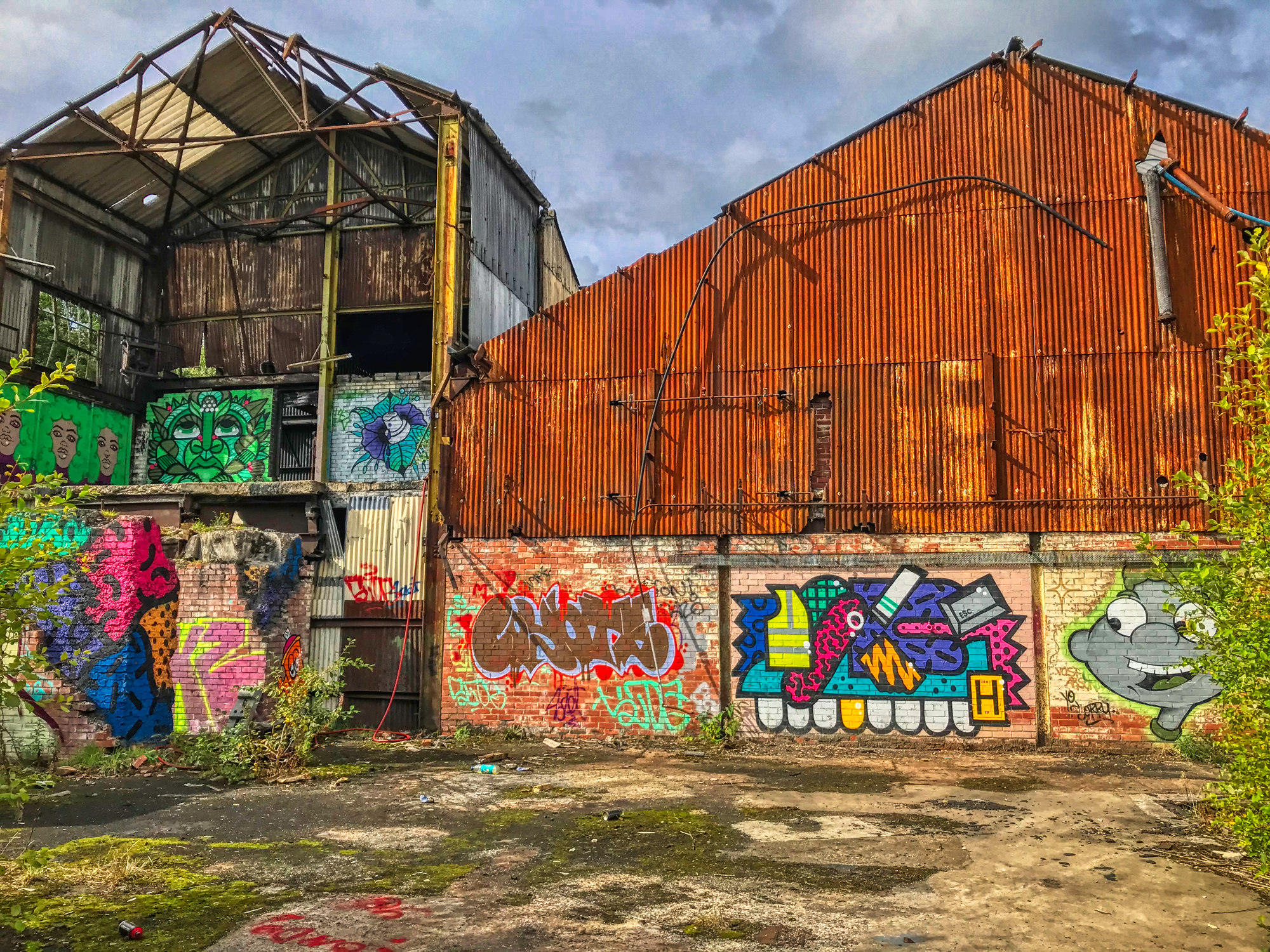 Like how do you balance up there (on the left), if there are no longer any stairs?
Assuming Sheffield graffiti monsters are also skilled climbers who bring ropes and ladders, I continued looking around.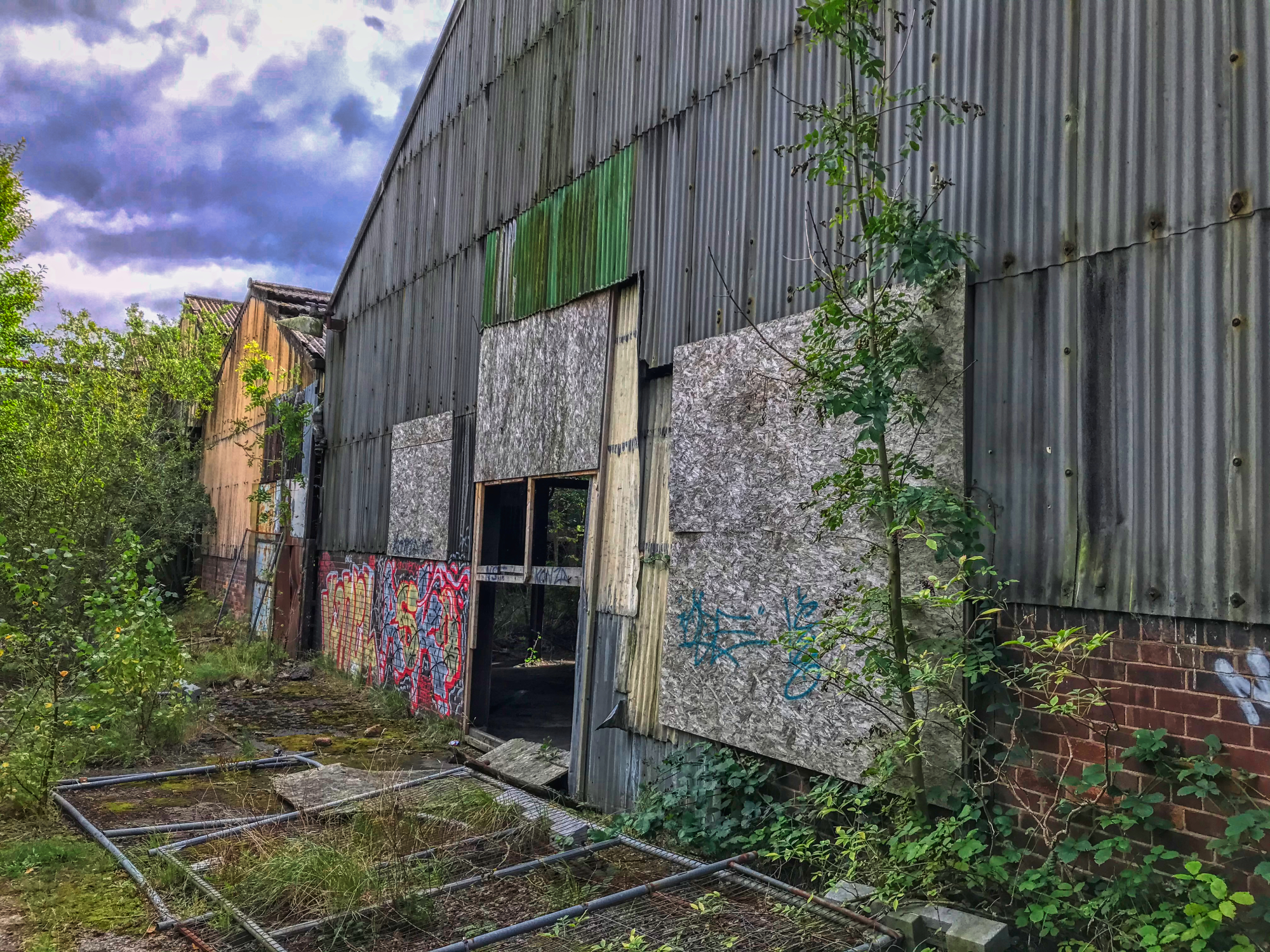 Getting inside any of the numerous buildings was hardly a challenge unless you find ducking down a strain.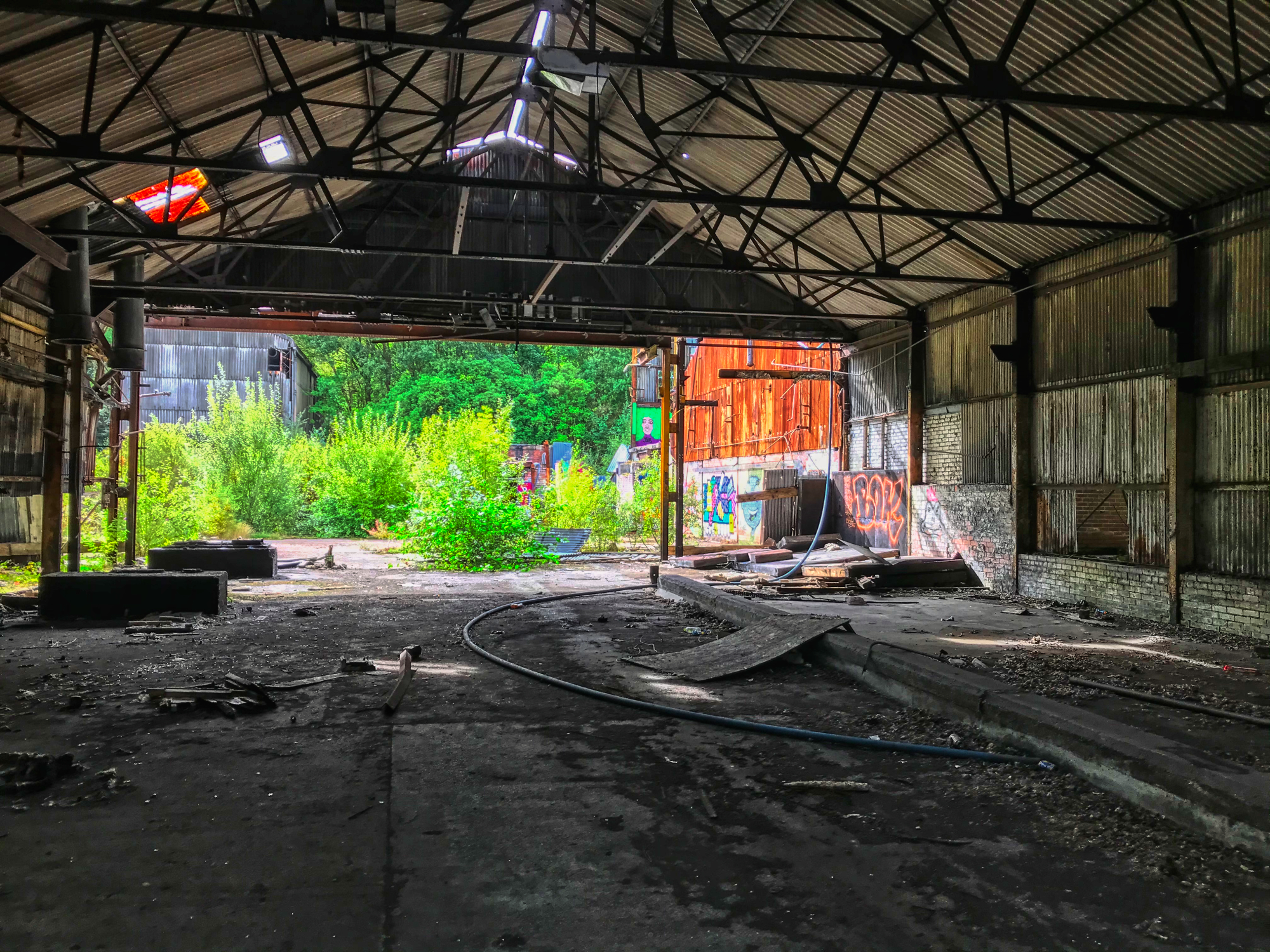 Some of these proved to be shells, so it was a question of moving to the next one in search of more interesting sights.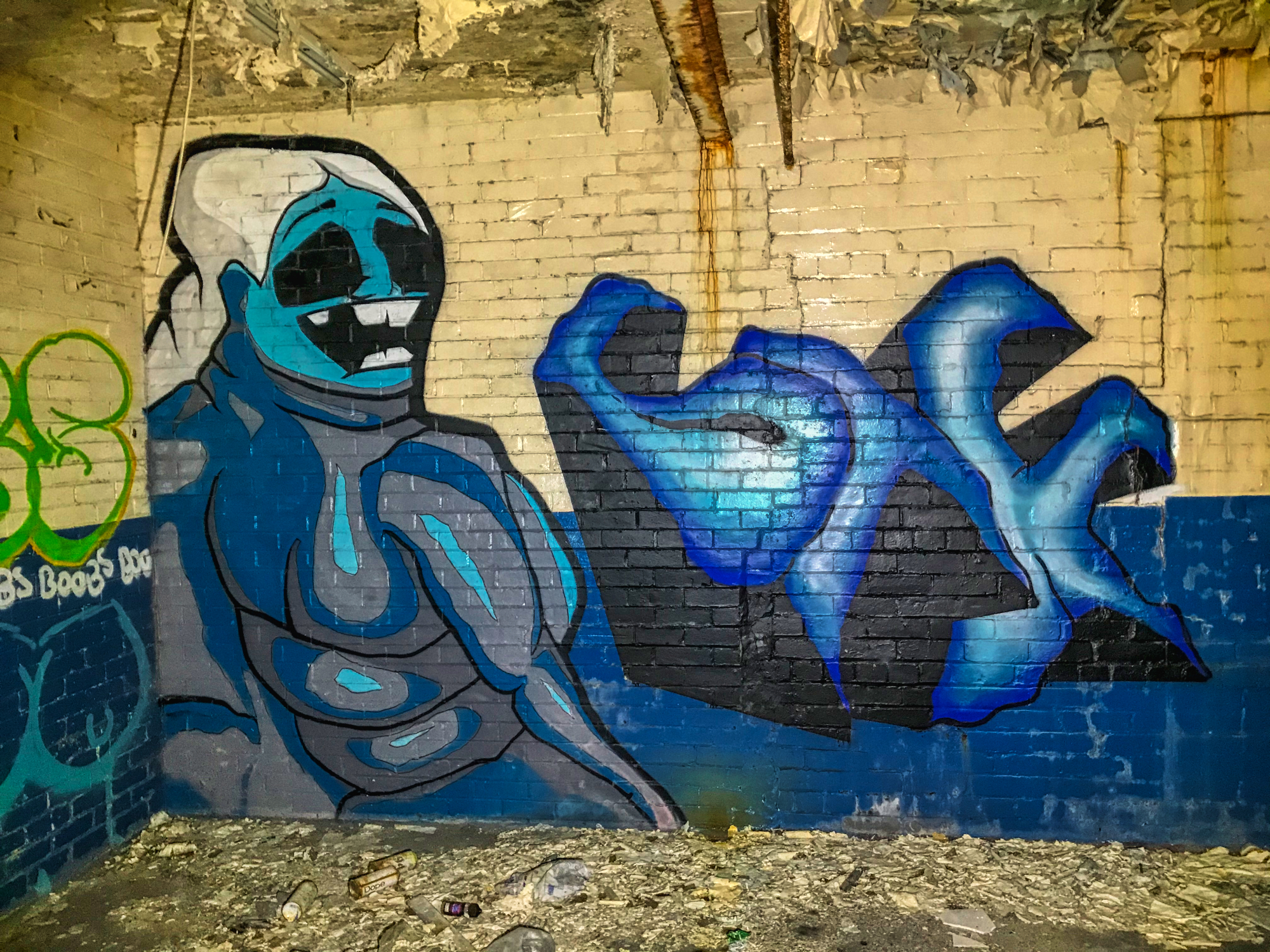 These human monsters with large black eyes and jagged teeth are distinctive. It's a style I saw all over the city (you will see more in my future posts) and is obviously the work of the same artist.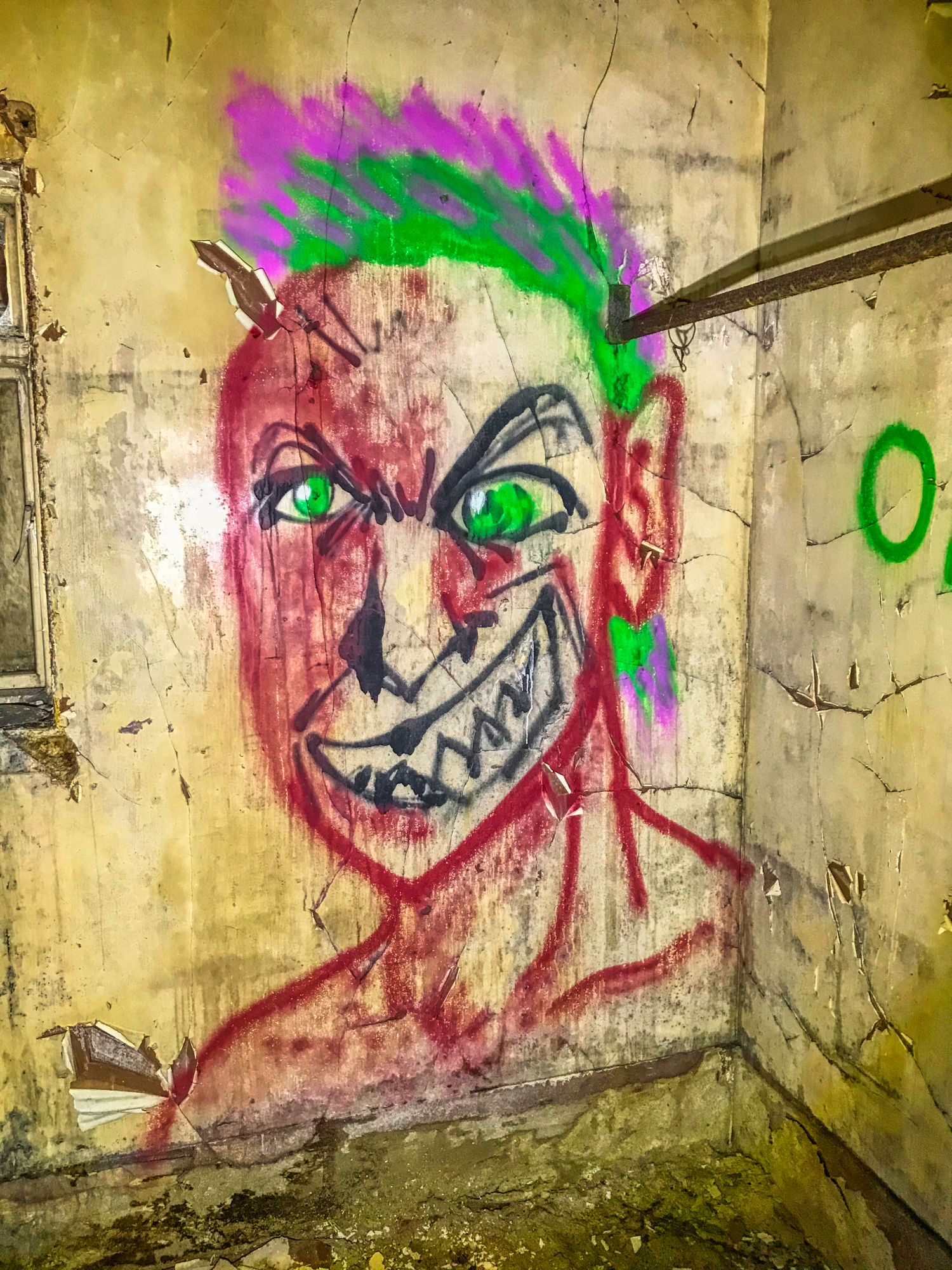 There's always the wannabees, this one needs a little more work. It's better than I could do but would probably be better elsewhere. It doesn't fit here.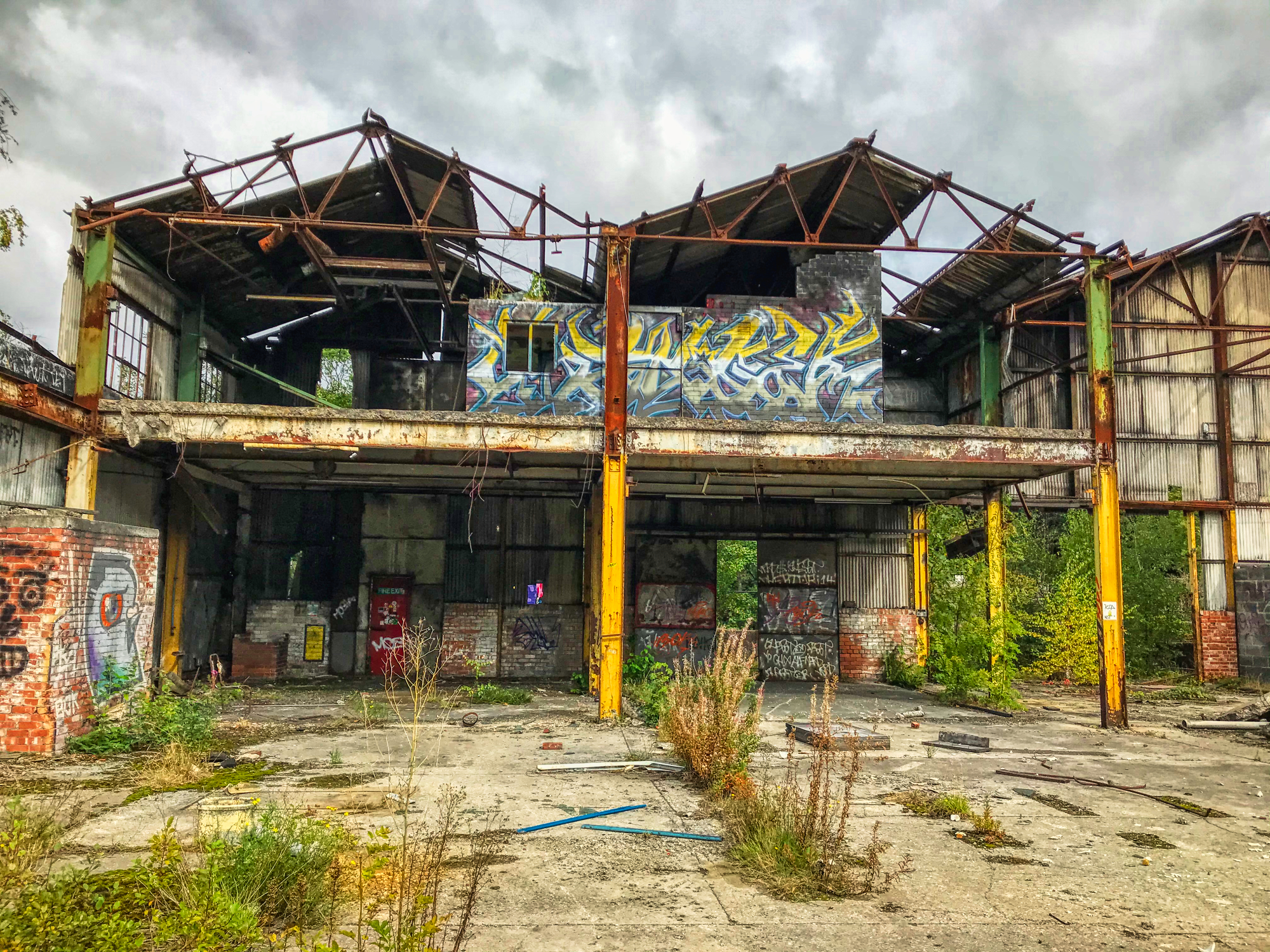 How one gets up there, I will never know. Some of the art was new, and I can only guess that being higher up (and less accessible) detracts from some of the wankers who spray paint over the better ones.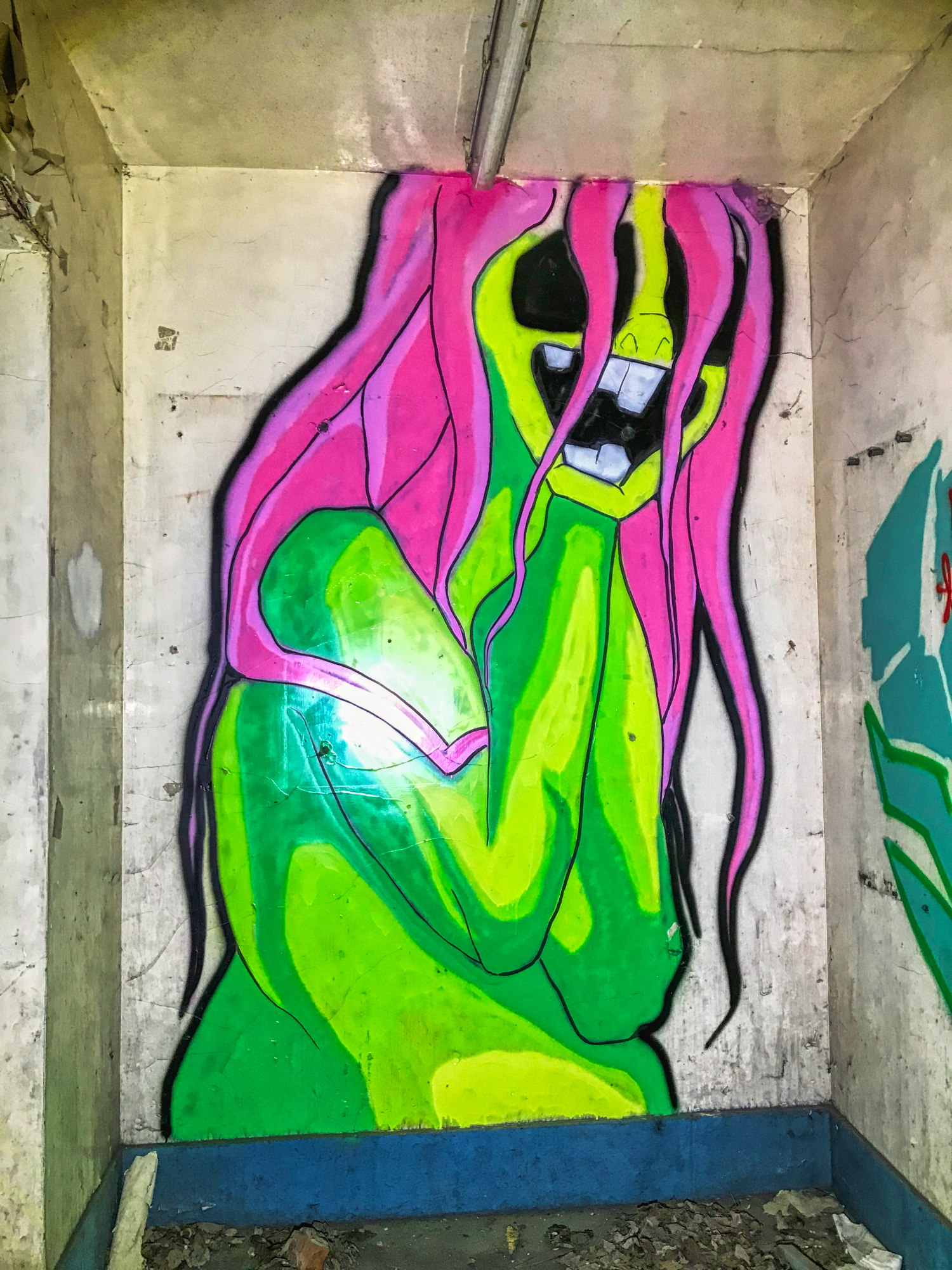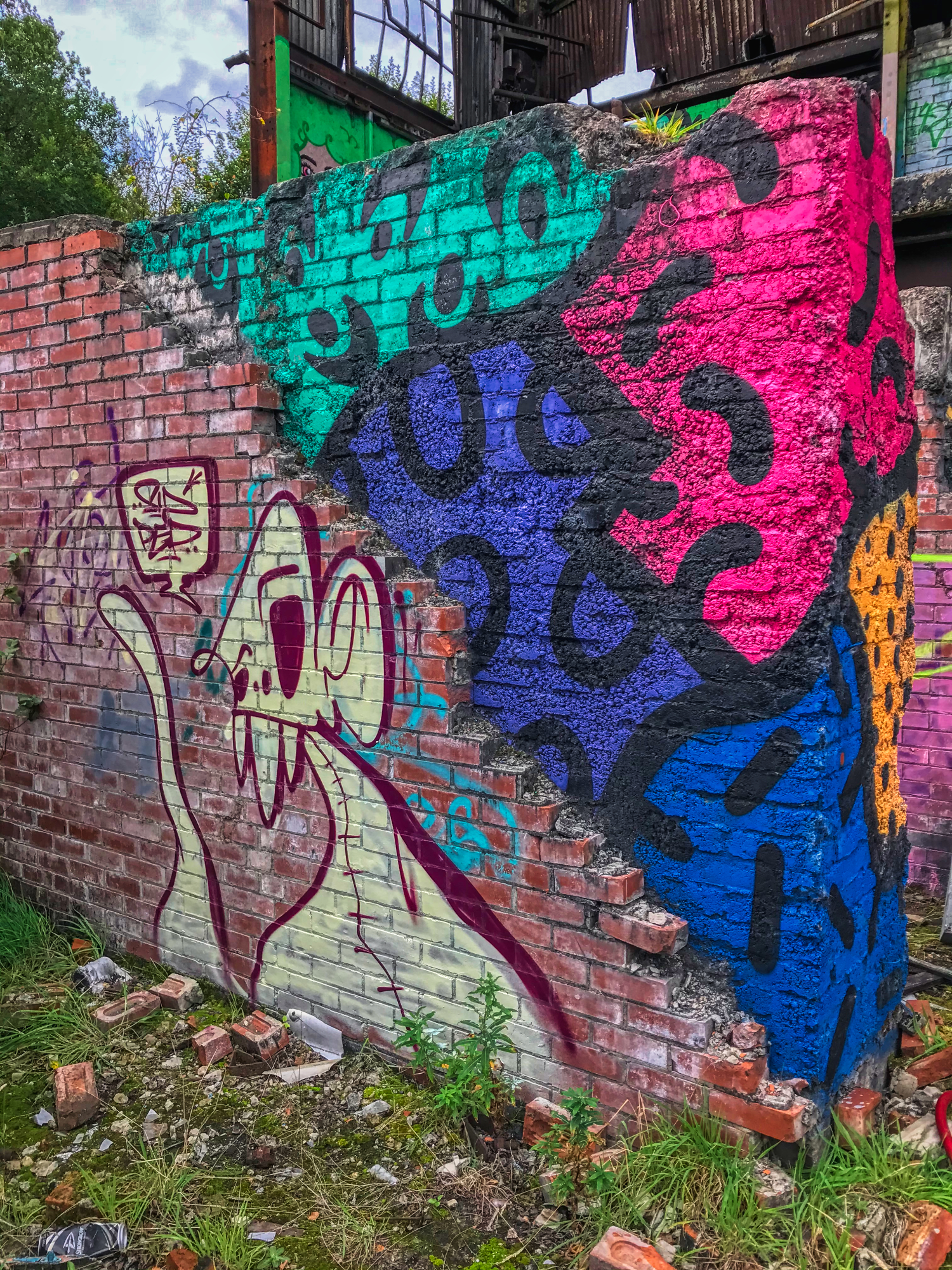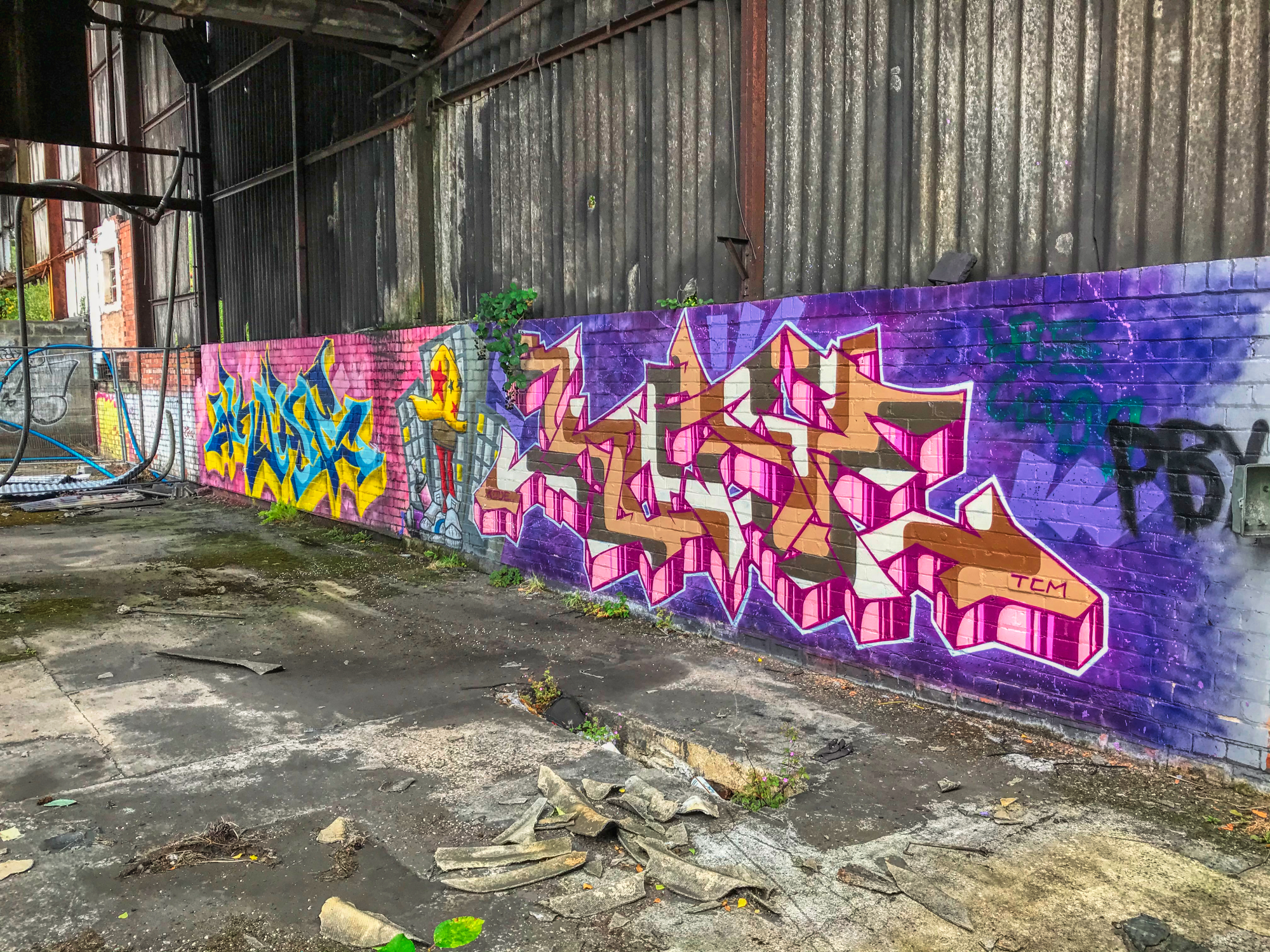 Many artists sign their work, well why not.., even if I don't know what it's supposed to be.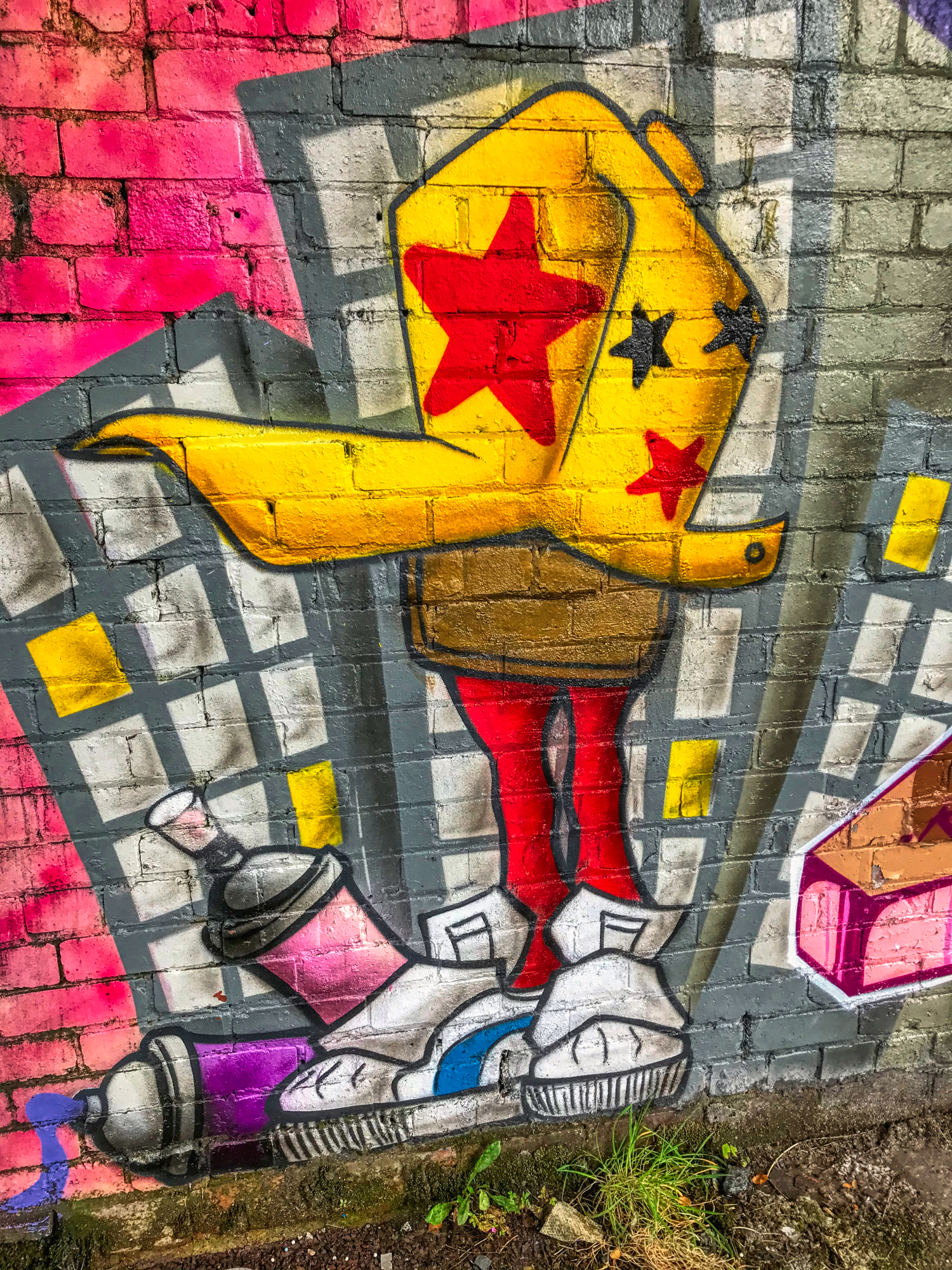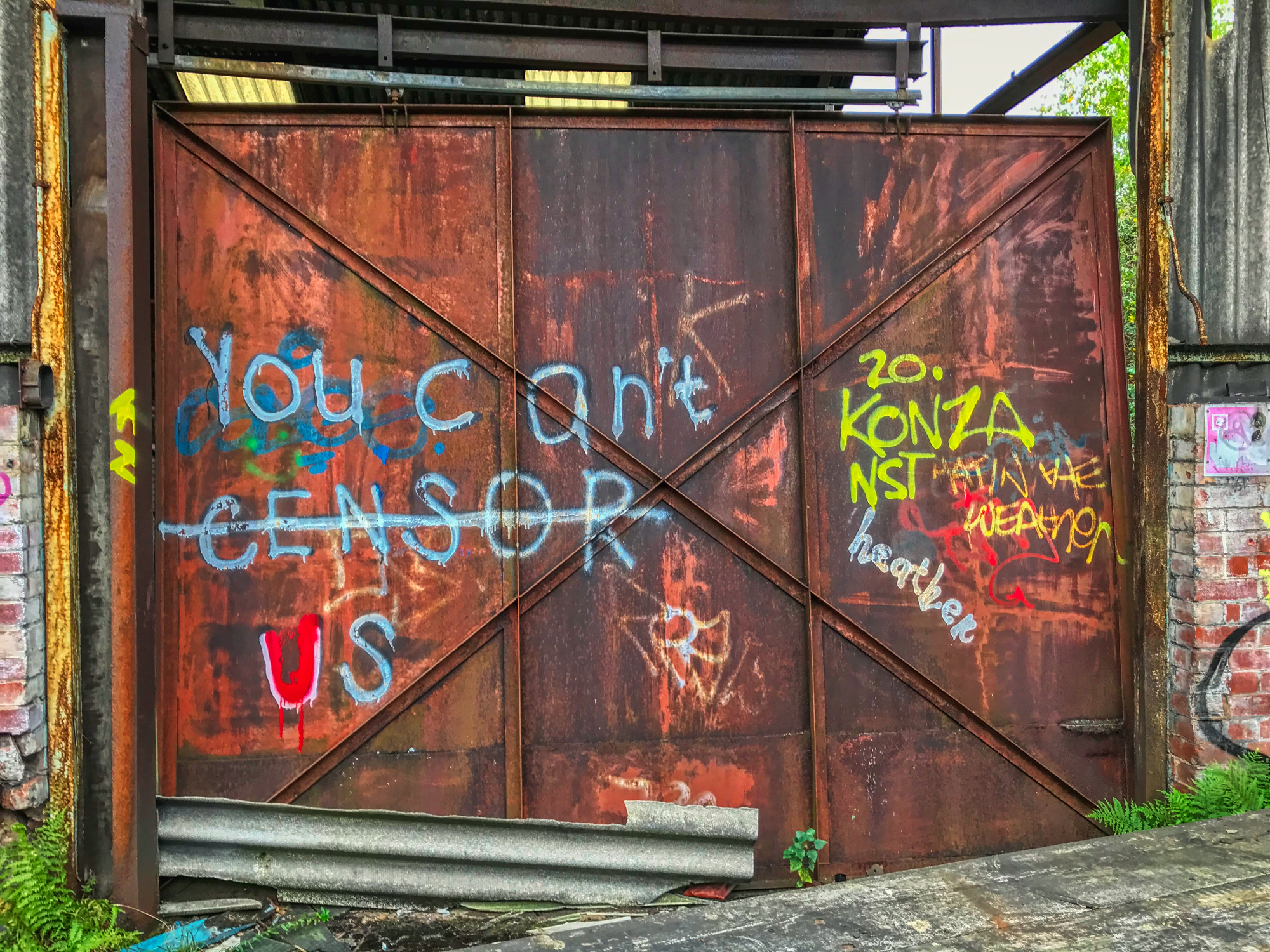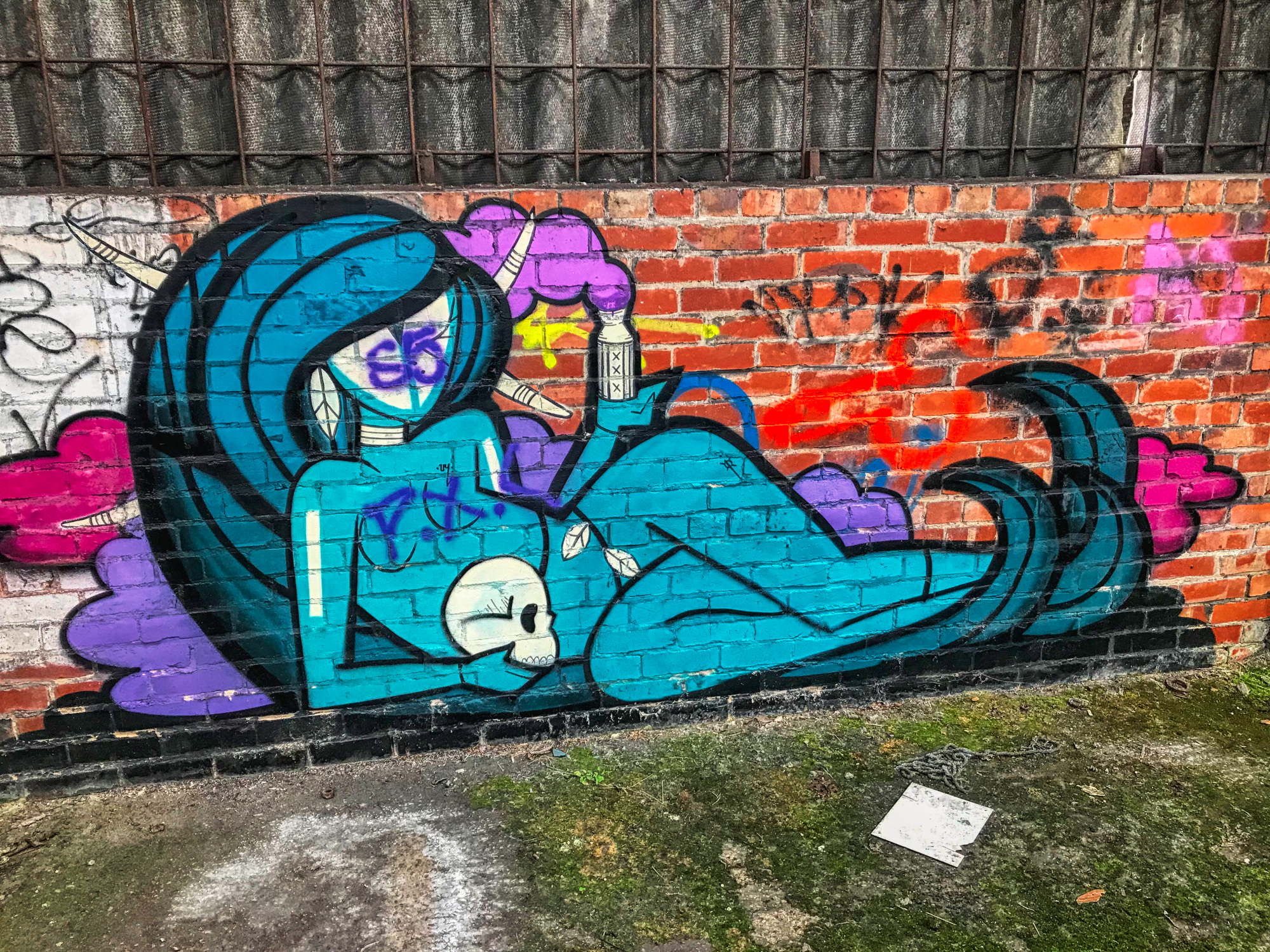 This style I know is from a Sheffield artist who has been already featured on HIVE. I wish I could remember the name, but all that sticks in my head is that it starts with 'C'. Coloquix or something?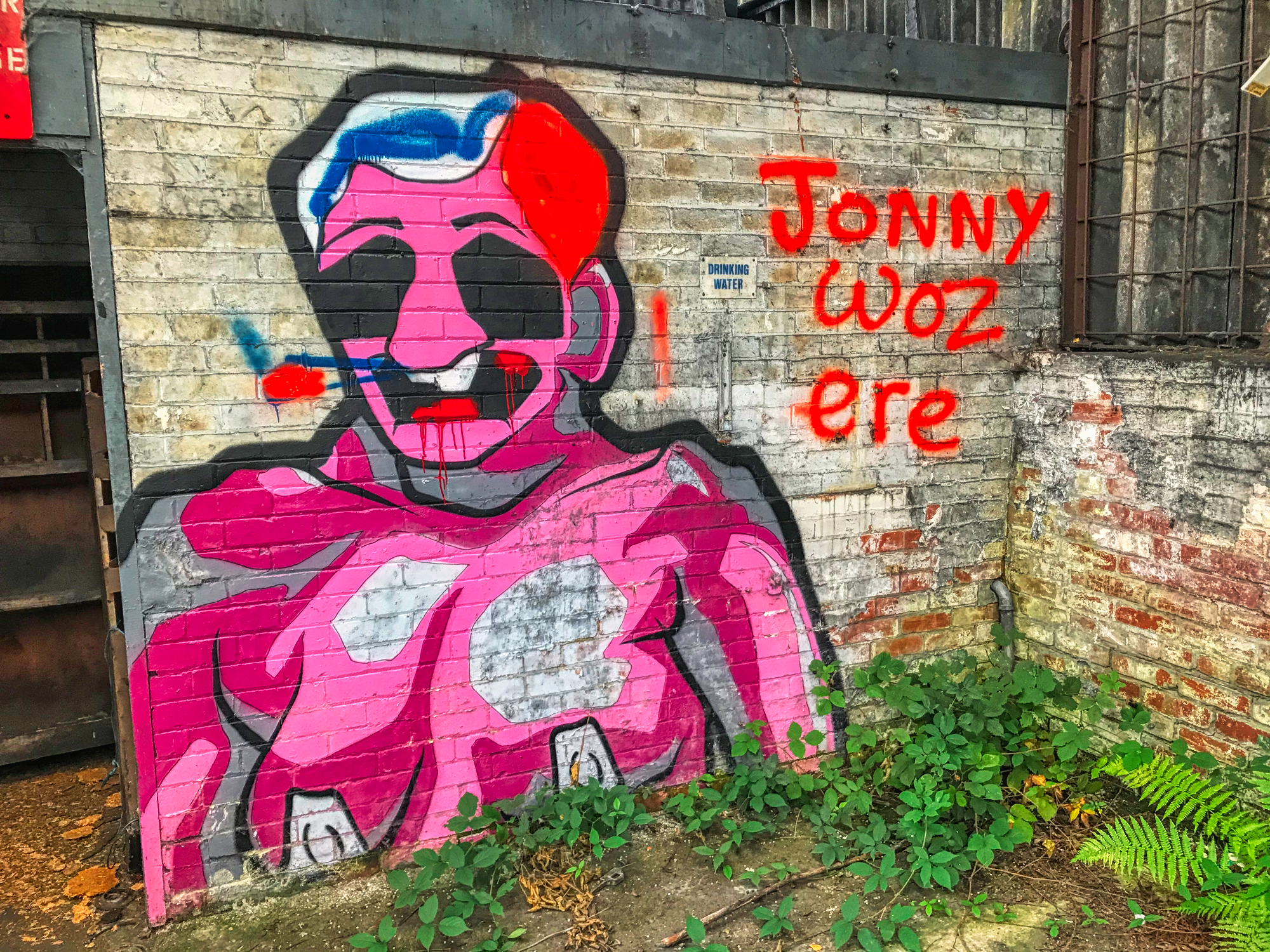 Some more from Mr. Scary Big Teeth; I love the style.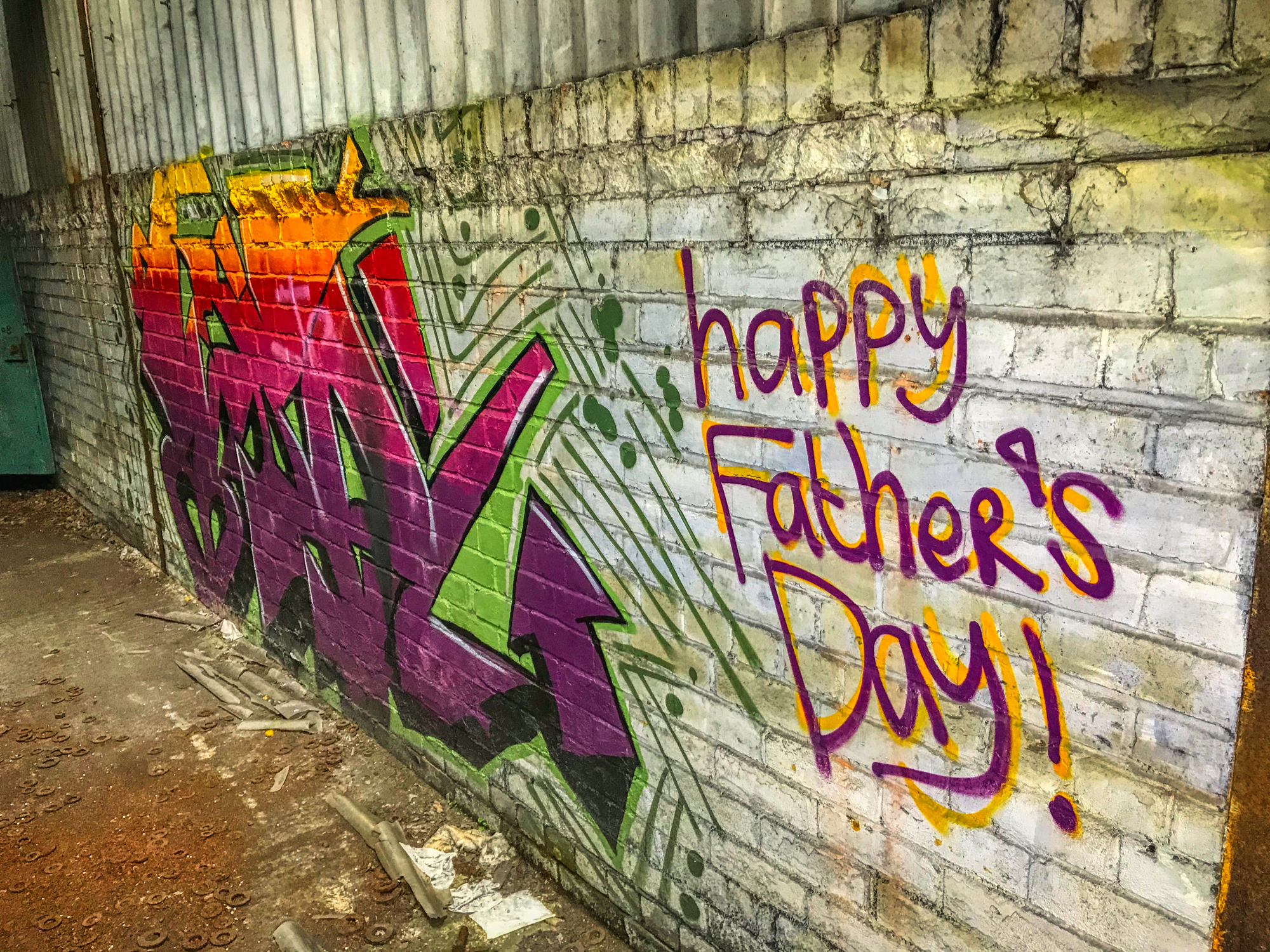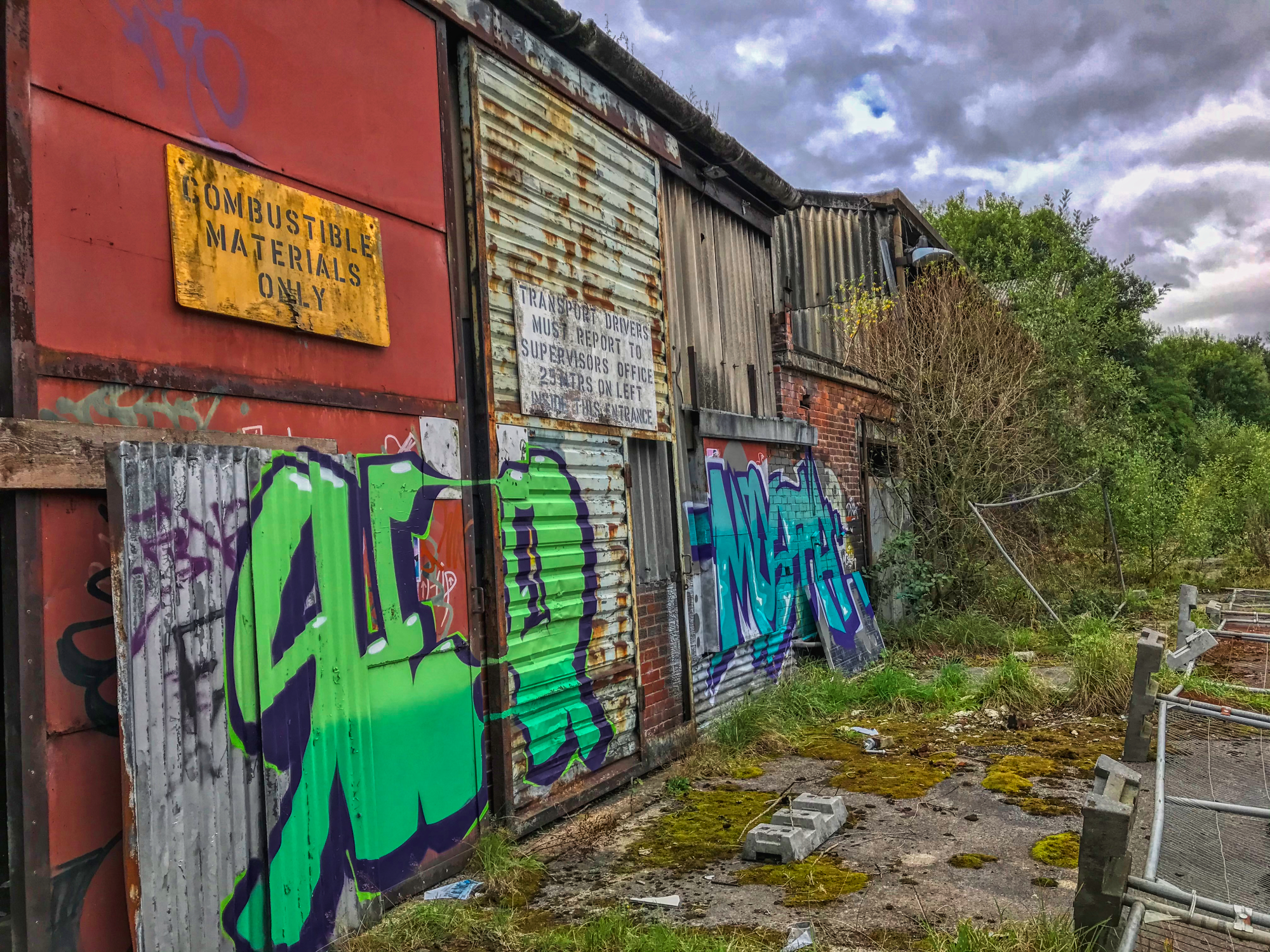 There was a little evidence left that Hepworth Refractories was more than a playground for graffiti artists, but it was tough to find.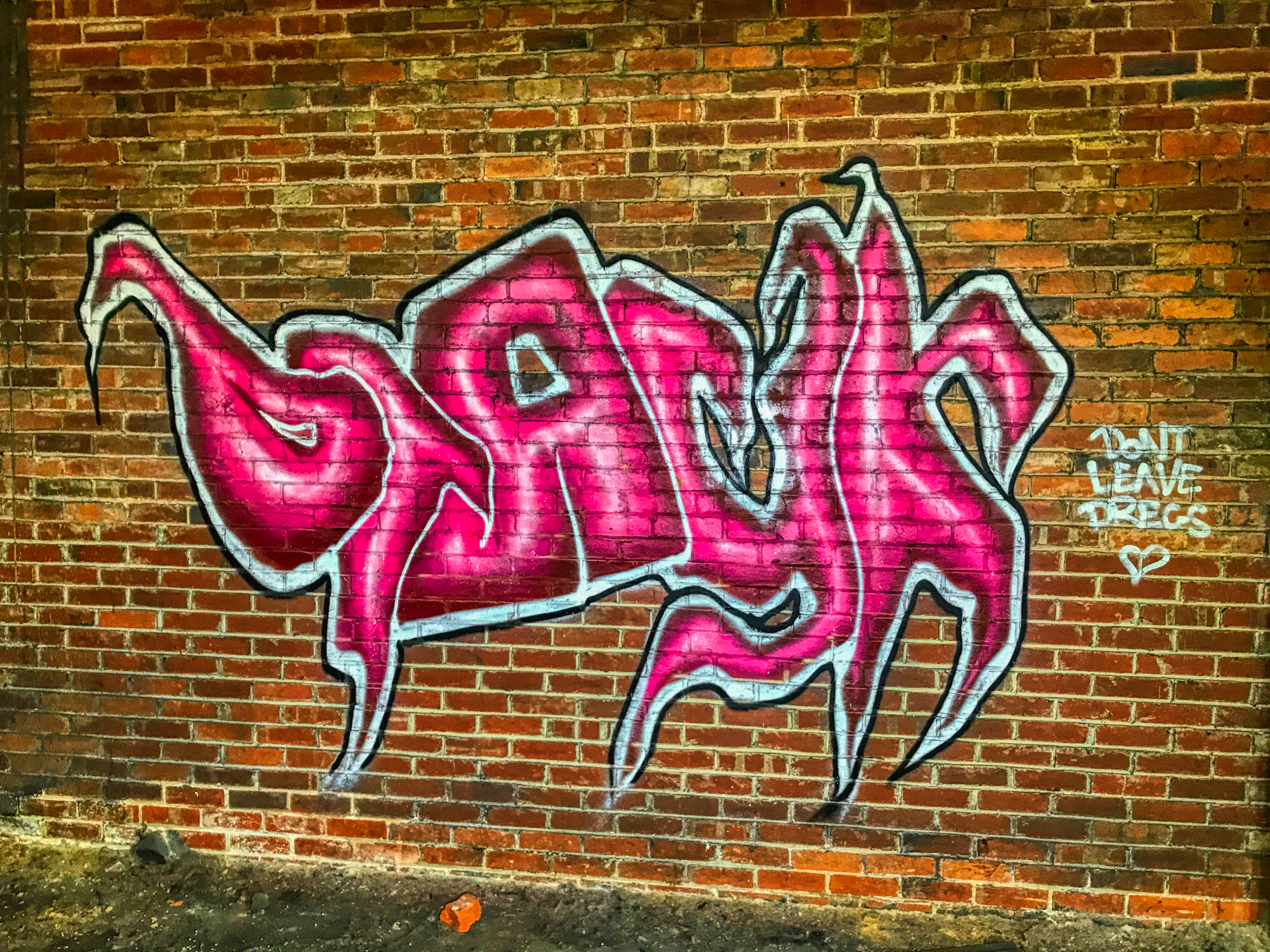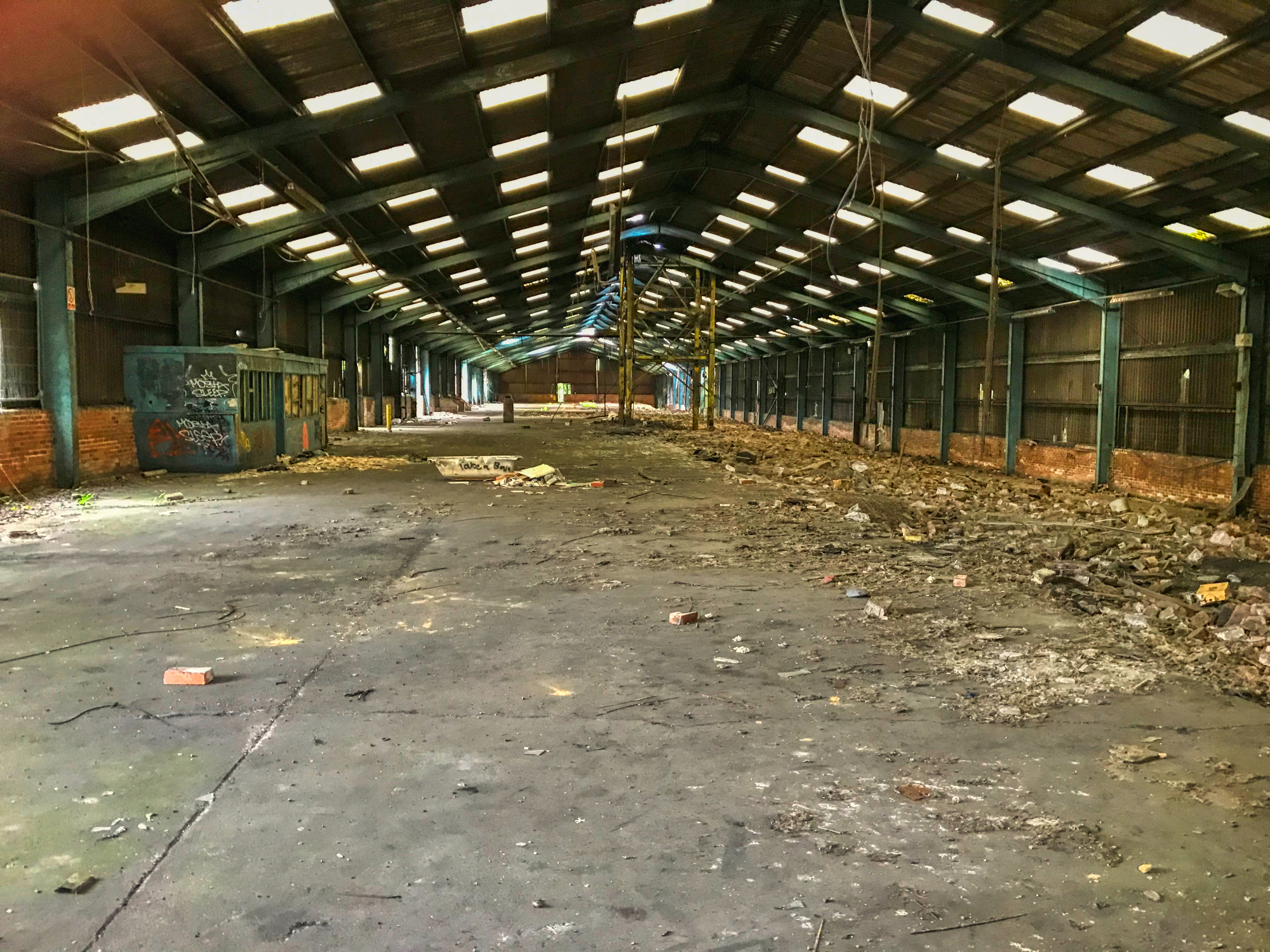 After walking into one of the largest abandoned buildings ever I wondered if they produced Jets or something here. You could easily fit several inside.
It might be big and took fucking ages to walk to the other end, but was devoid of anything interesting.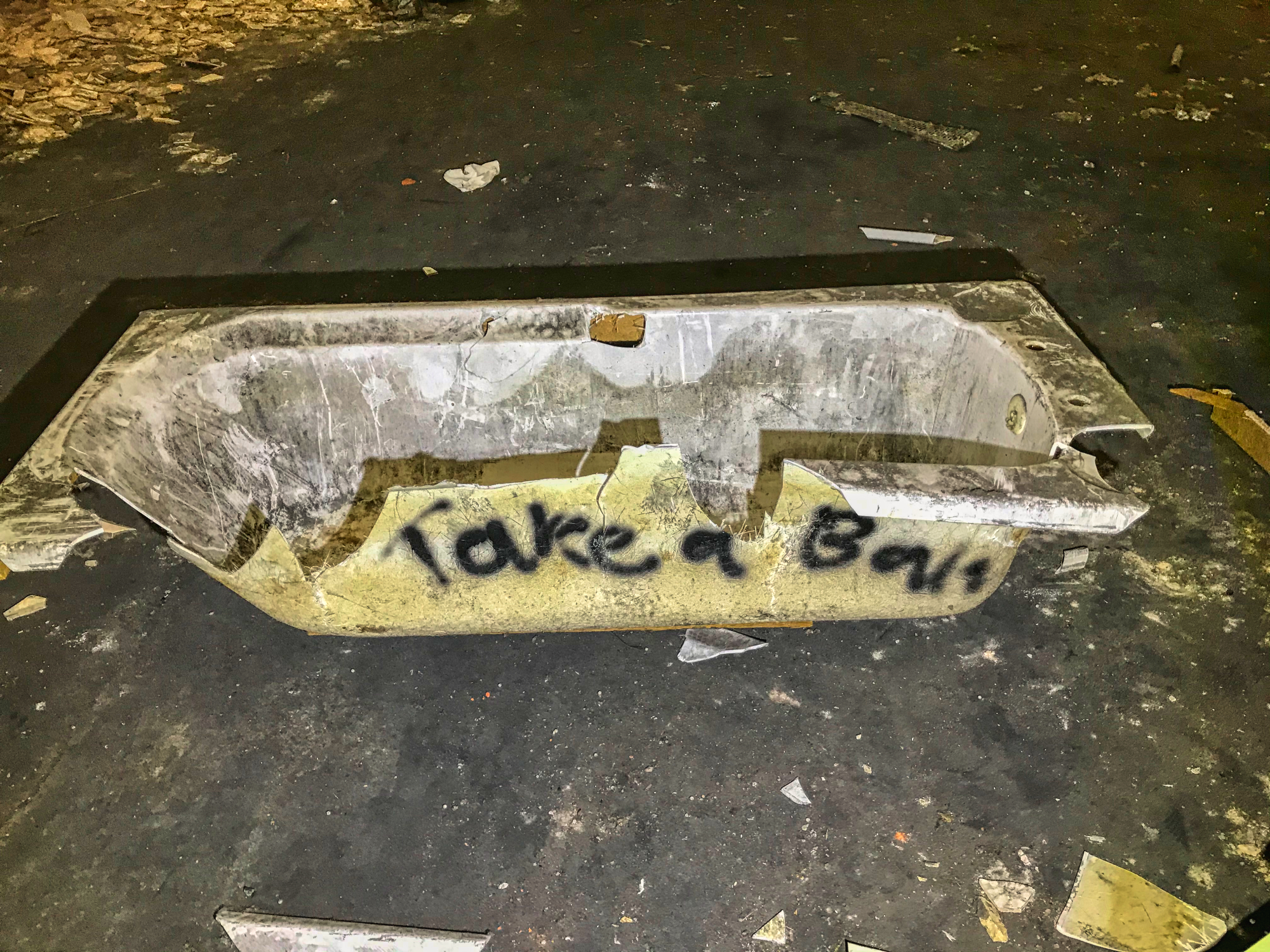 Unless you figure this bath to be just that?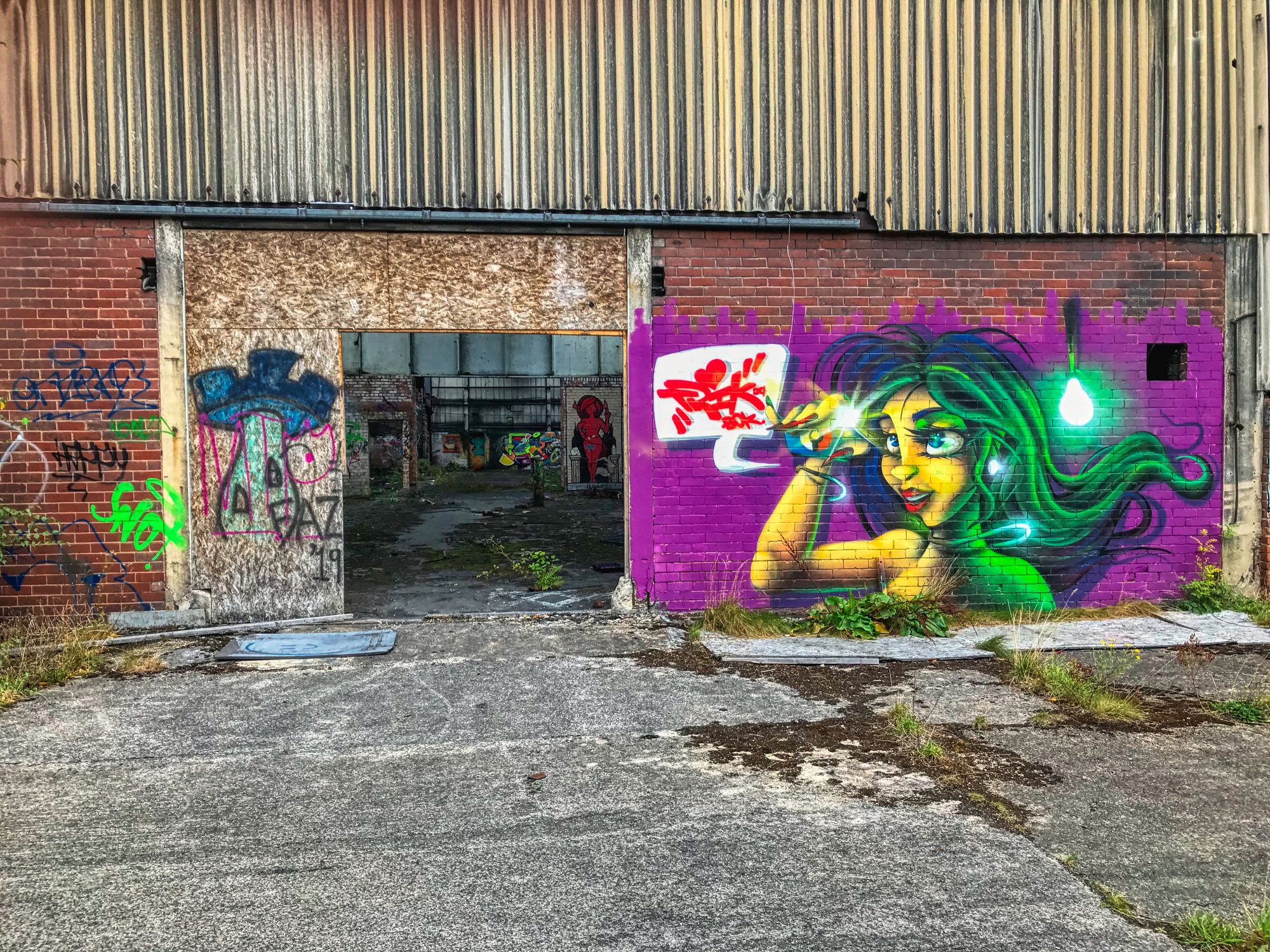 This is probably my favourite piece on the entire site, just look at the shades and lighting. Someone has pure talent.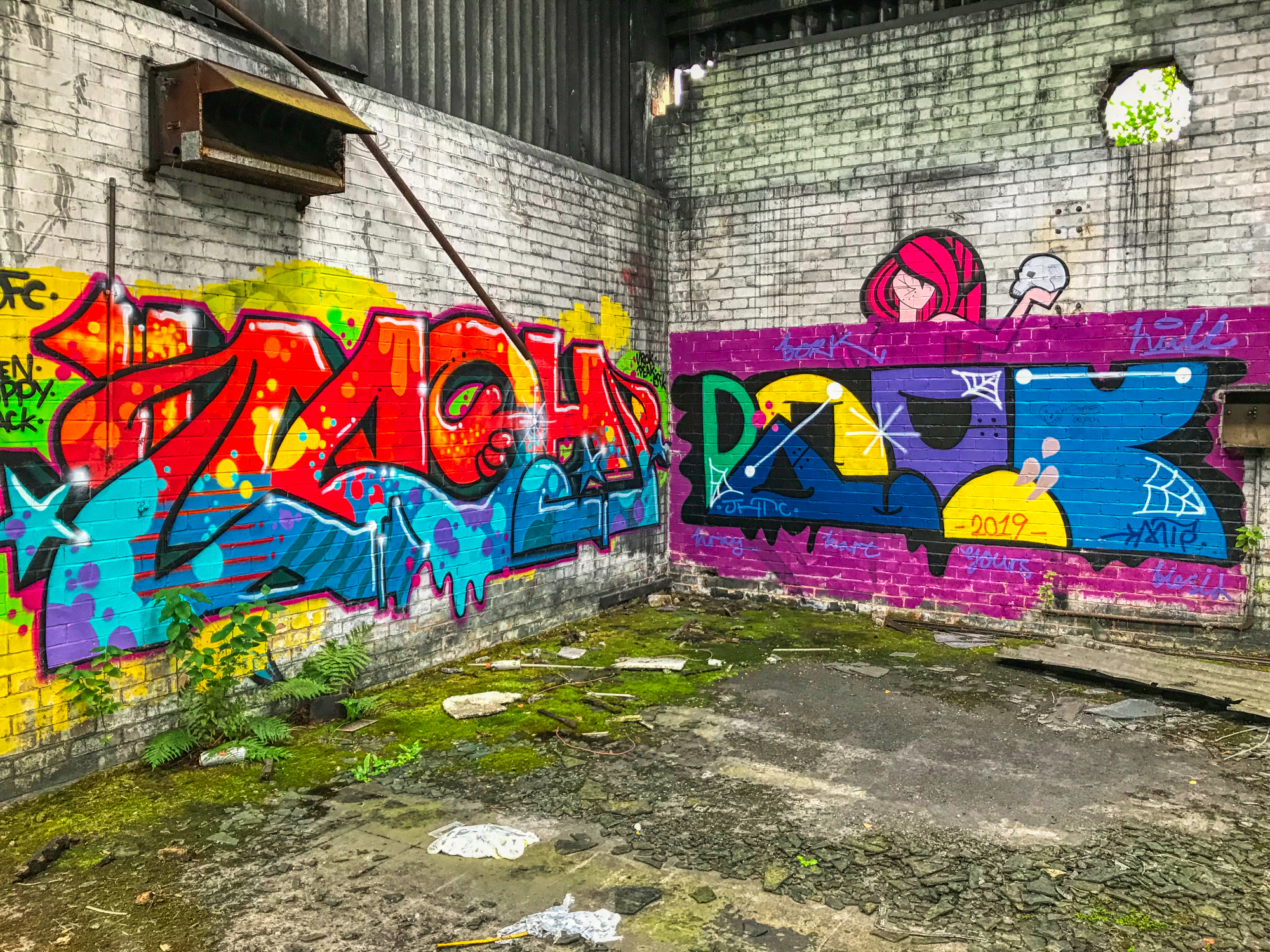 Recognise the style on the right-most face popping up. That's been sprayed over. There is plenty of room elsewhere, is it artistic jealousy?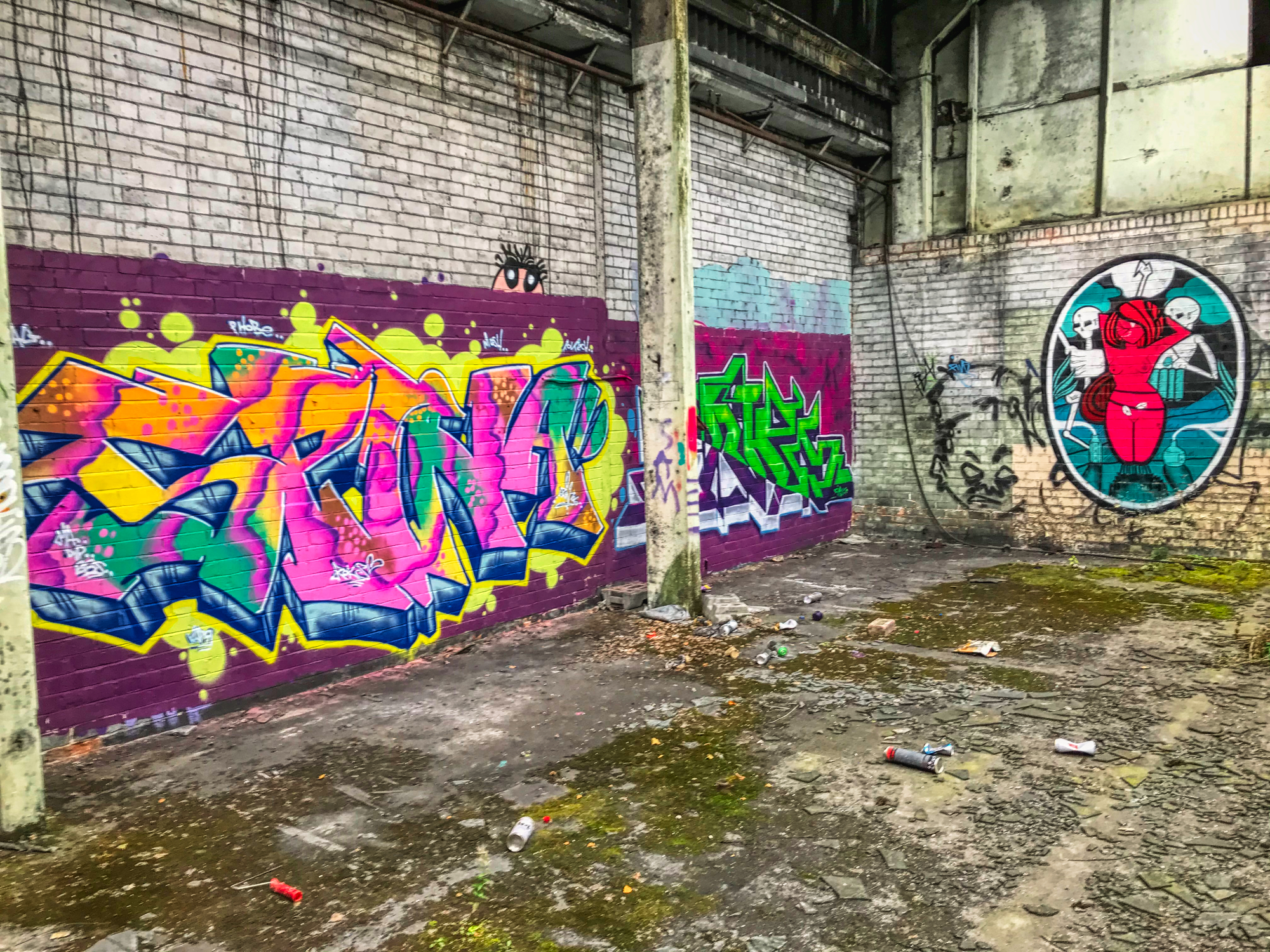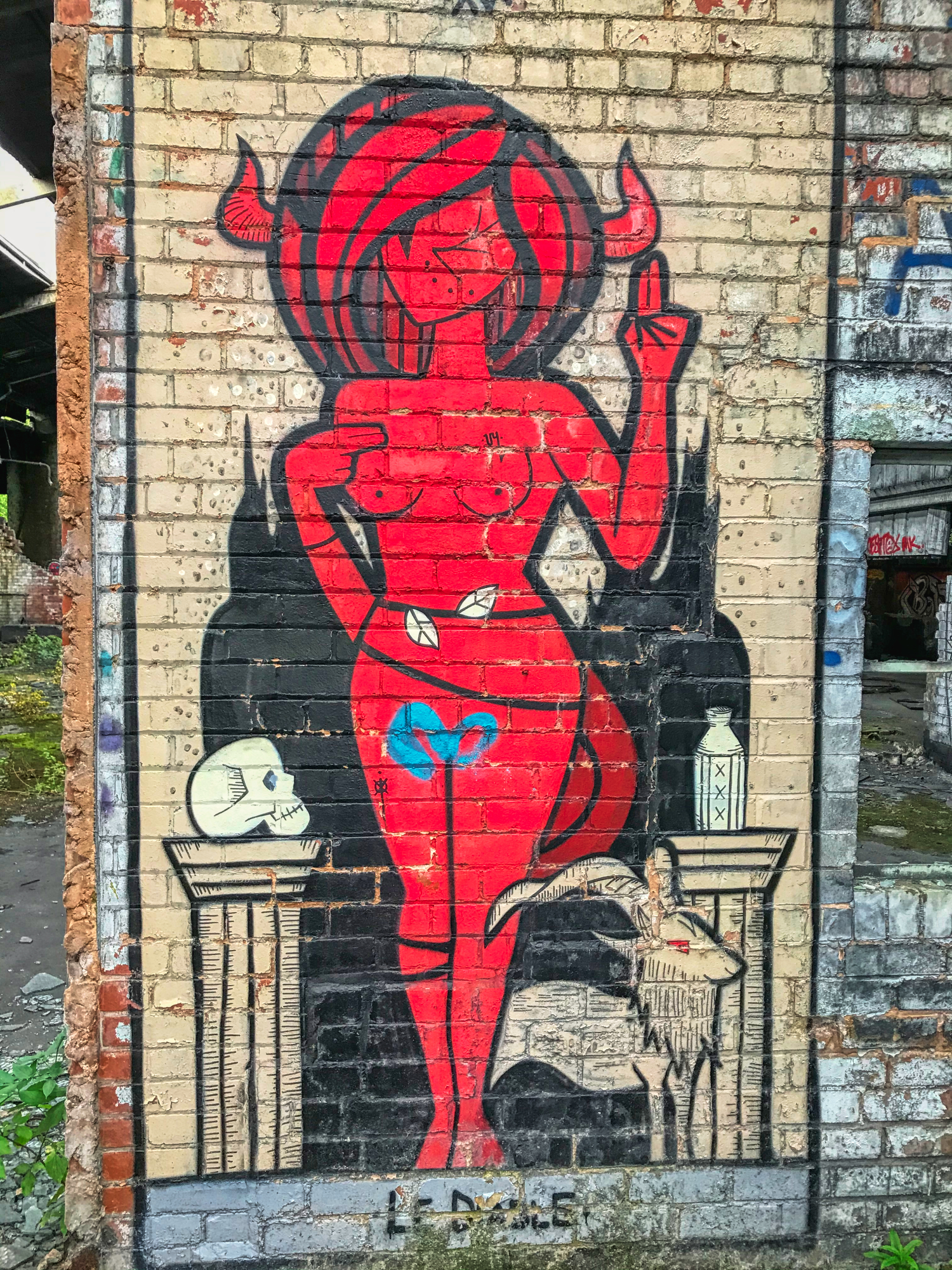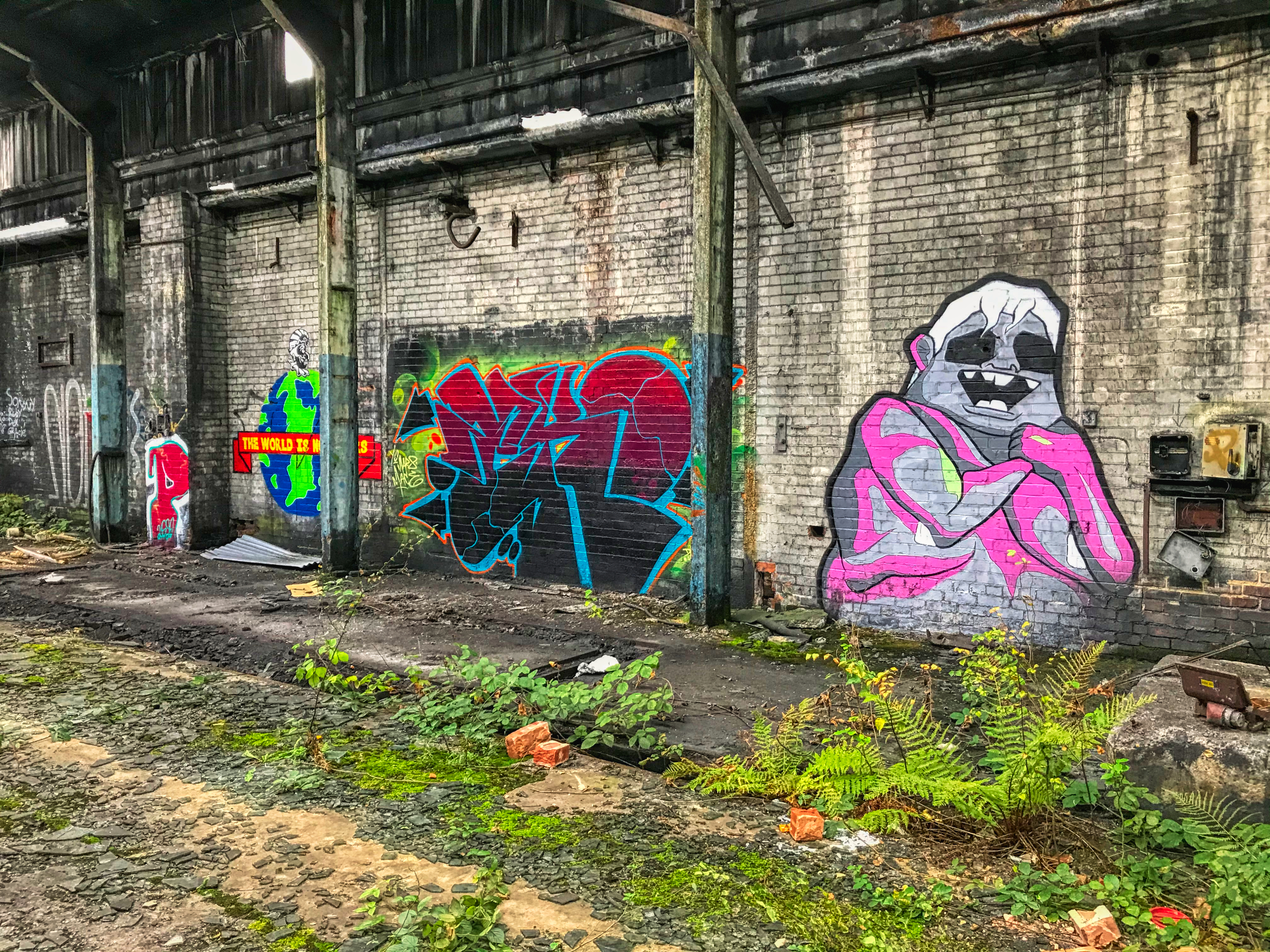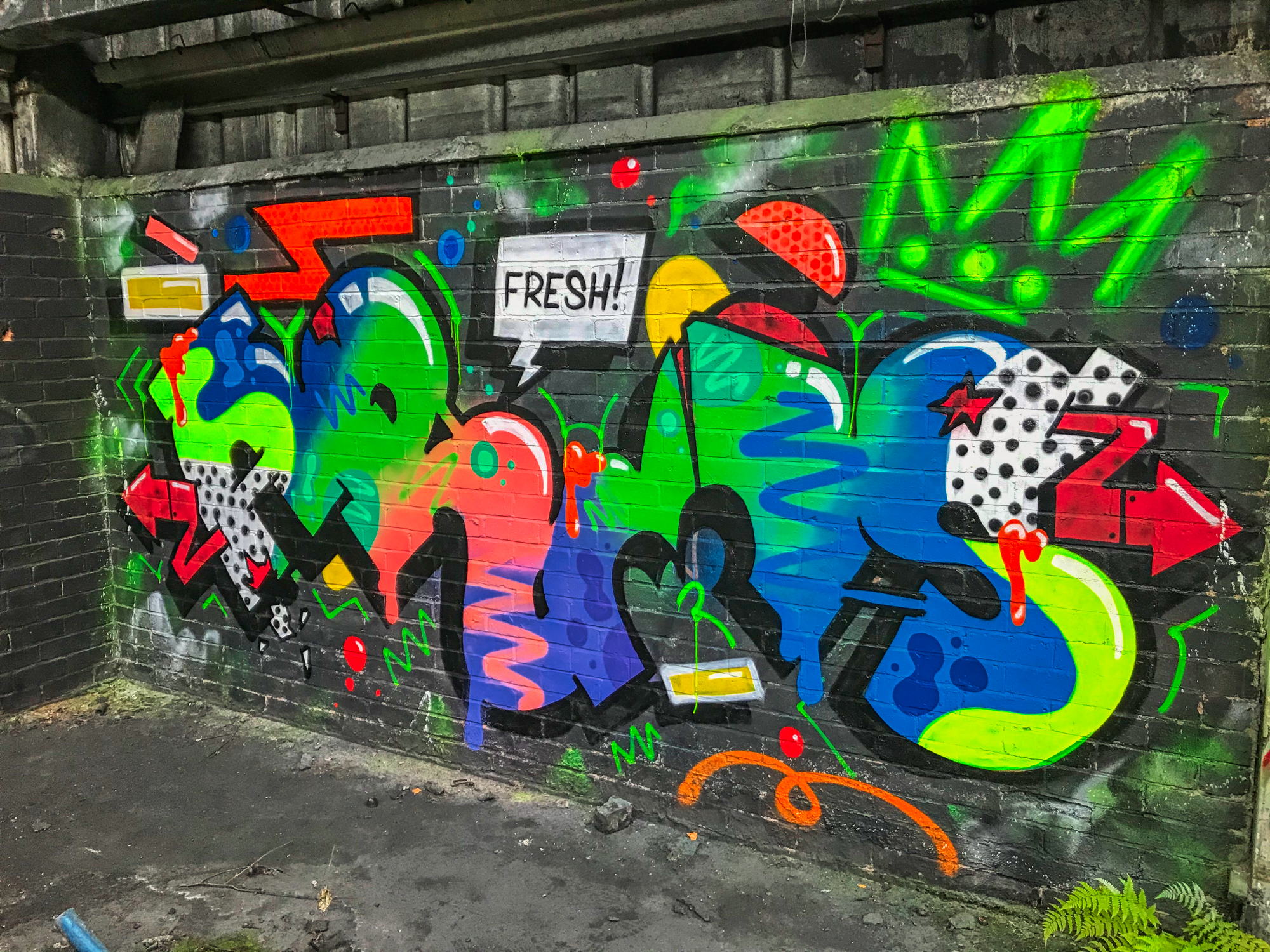 Yes it's fresh, probably painted in the last week. I think we can figure that one out.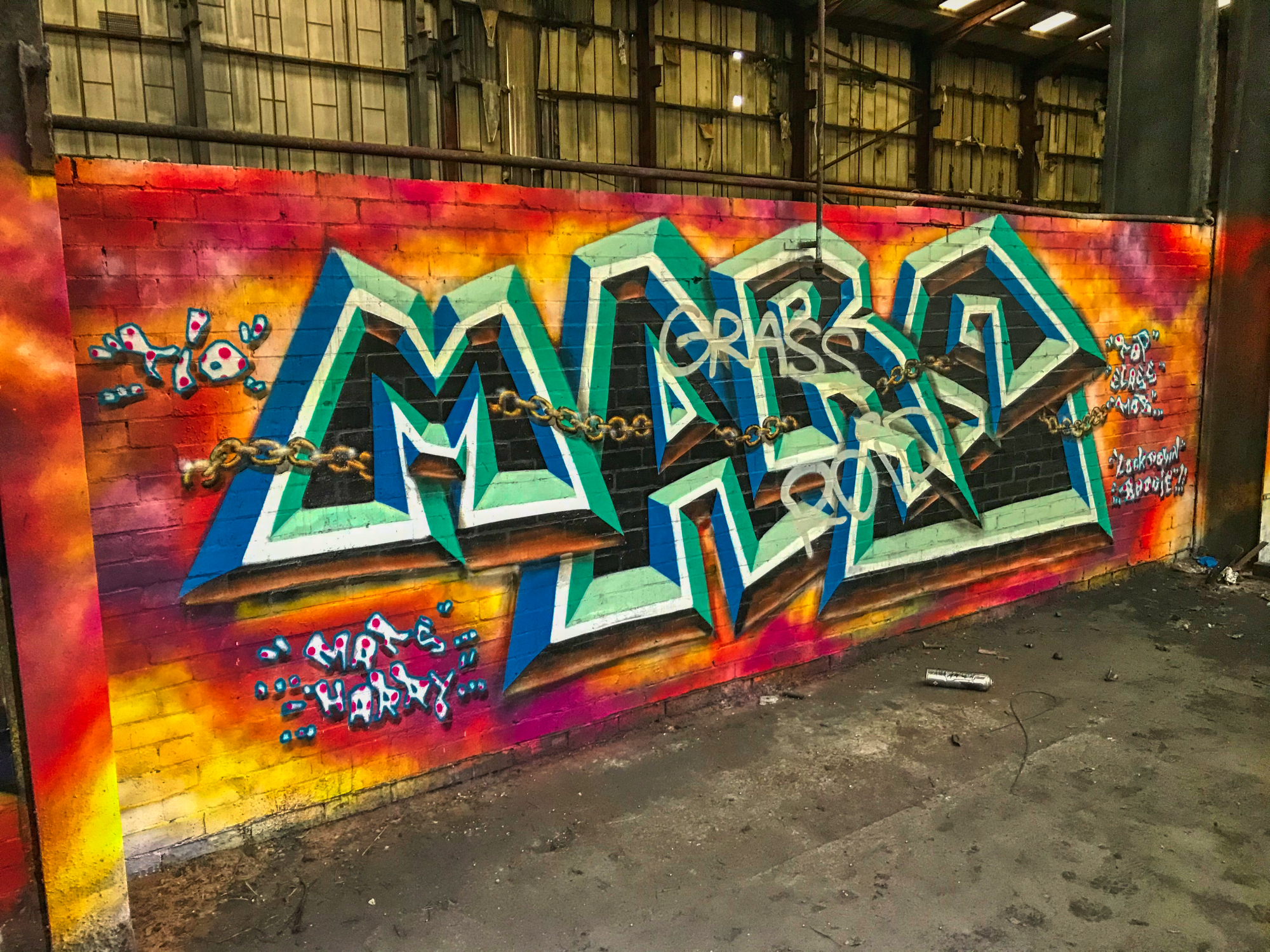 This is also really great and the chains make it look all the better. Again, some dickhead had gotten jealous and sprayed mindless words over it.
Besides the artwork, there was little else to see in Hepworth Refractories. I was hoping there might be some artist doing so new work but it was not to be.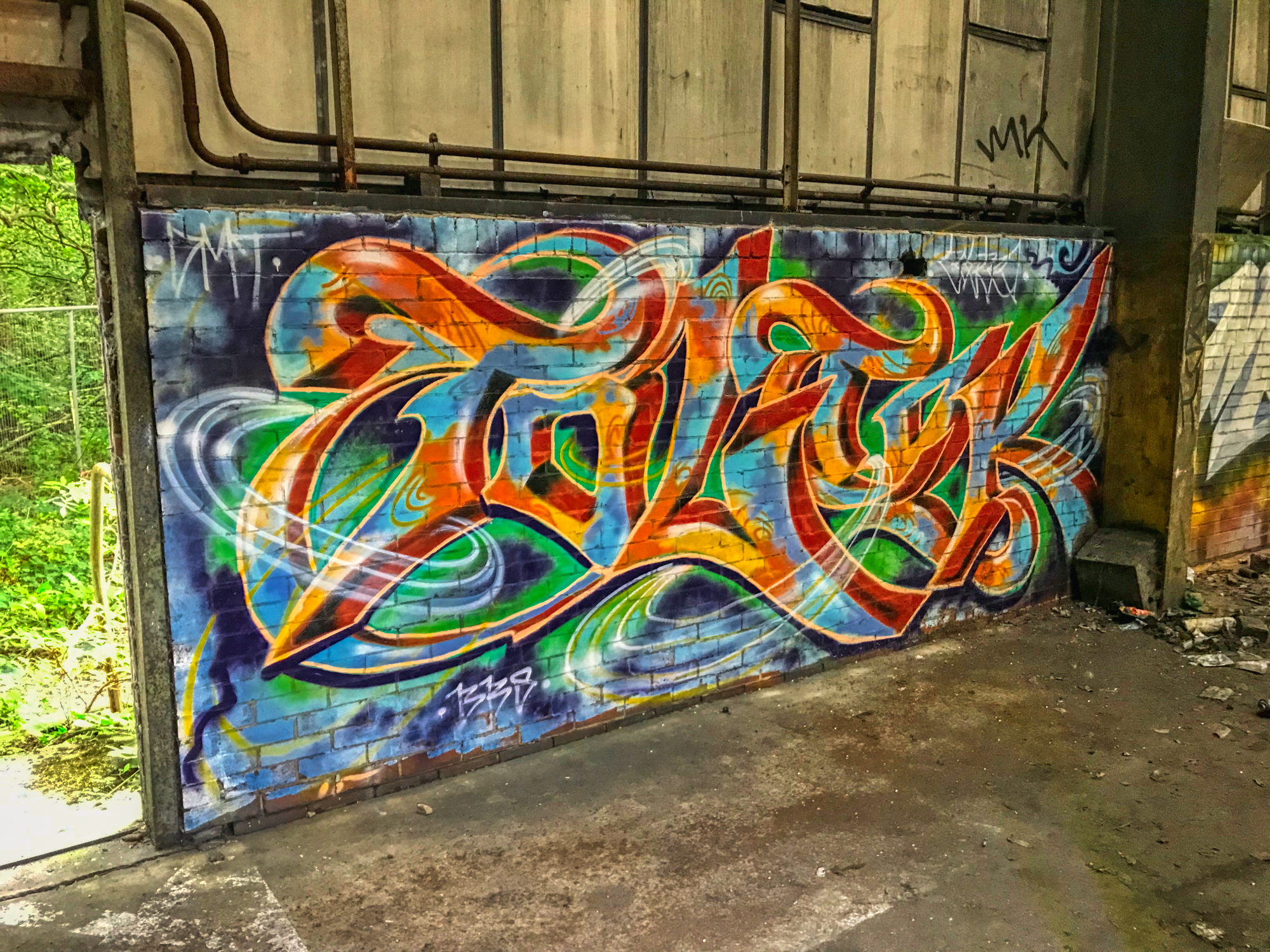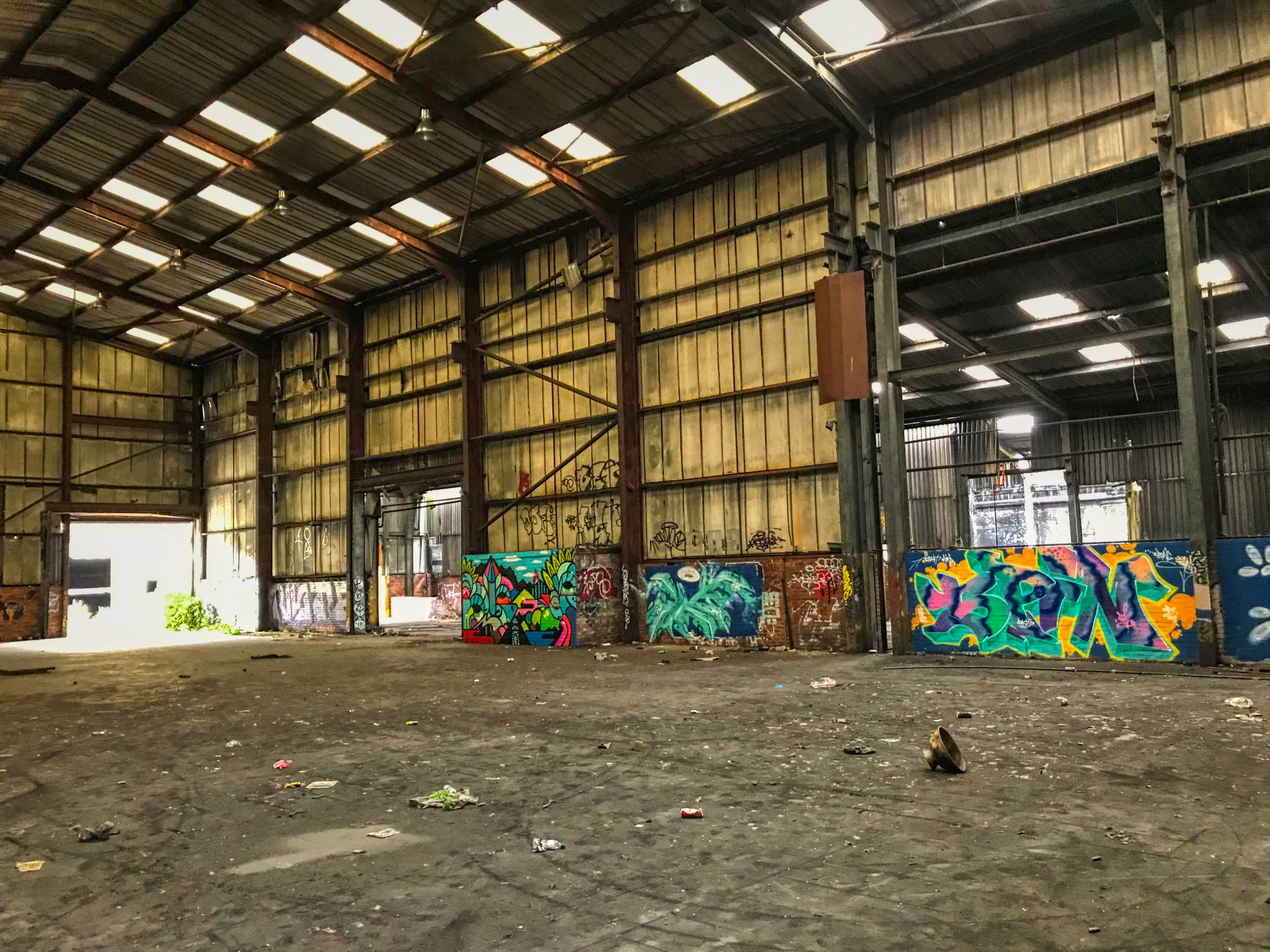 That would be for another adventure in the City of Steel.

Do you like posting your Urbex content and photography for FREE on Facebook and YouTube? I like to get some form of reward for my work and every time I create I do just that. Take a look at The Urbex Community on HIVE.
If you want to keep creating for FREE then ignore what you are reading. If you want to be like me and gain something other than BUGGER ALL for your work then click here and learn about posting on the HIVE blockchain.

Earn FREE EOS from Coinbase by taking partaking in a simple quiz here
Earn currency while you play brewing virtual beer with CryptoBrewMaster
Earn currency while you play and become a global Rock Star with Rising Star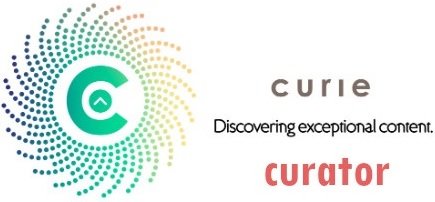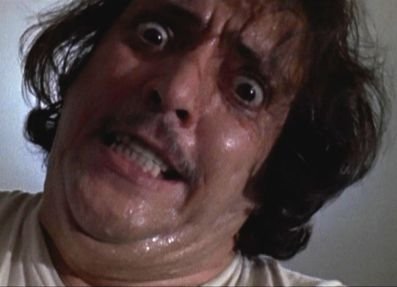 If you found this article so invigorating that you are now a positively googly-eyed, drooling lunatic with dripping saliva or even if you liked it just a bit, then please upvote, comment, rehive, engage me or all of these things.
---
---