Tales of the Urban Explorer: Buckwood Animal Sanctuary
The tale of Buckwood Animal Sanctuary is a sad one. In 2009 the owner, 'Alan Littlewood' was banned for life for keeping animals after alleged cruelty charges.
His defence maintained it was due to ill-health. Despite this, he was fined £700 but was spared a jail sentence.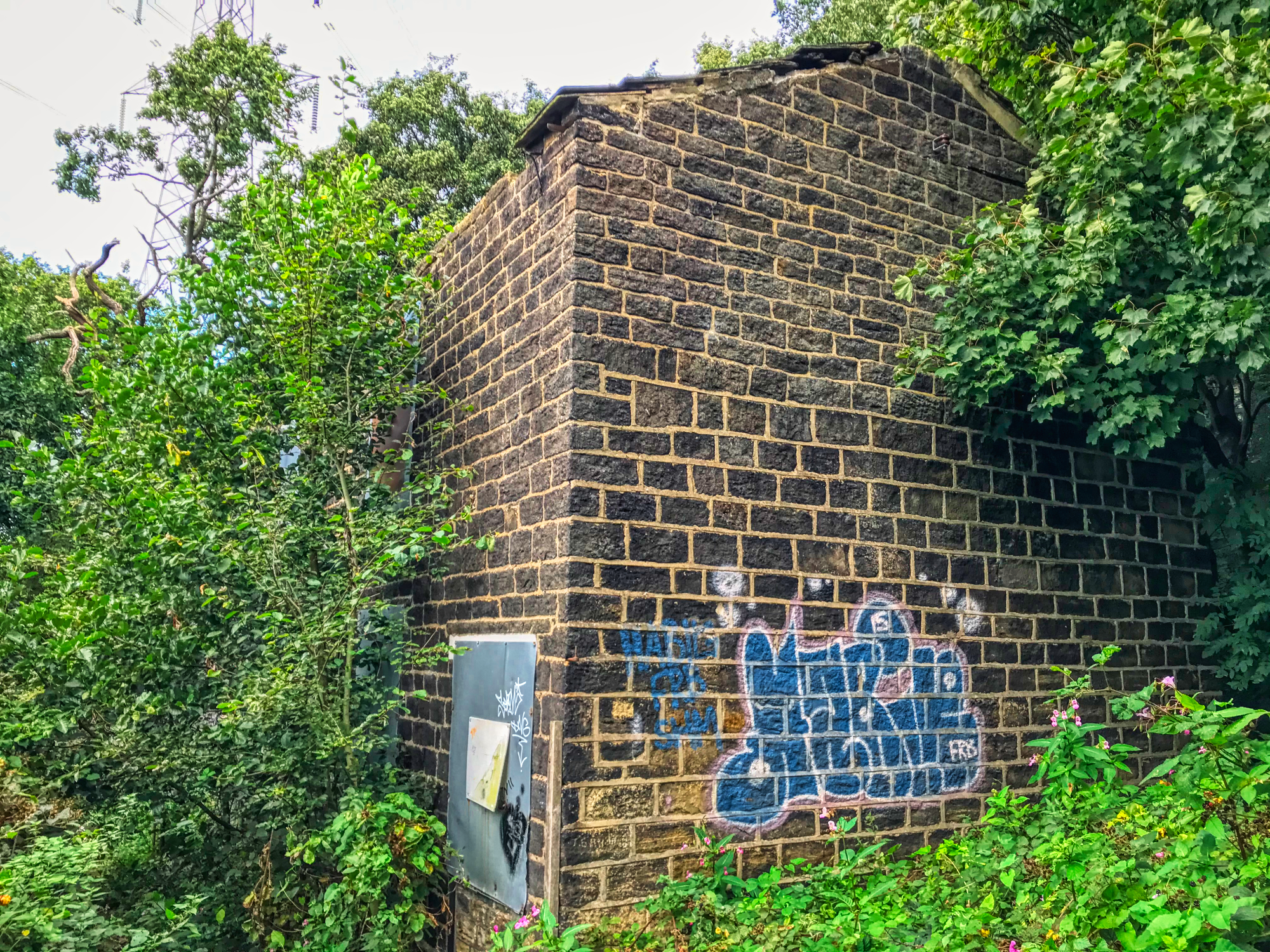 Mr. Littlewood appealed against his ban for life which was overturned. Five years later he was found dead surrounded by his three dogs. It might sound like he was eaten alive in some sort of doggy retribution but the official diagnosis was pneumonia.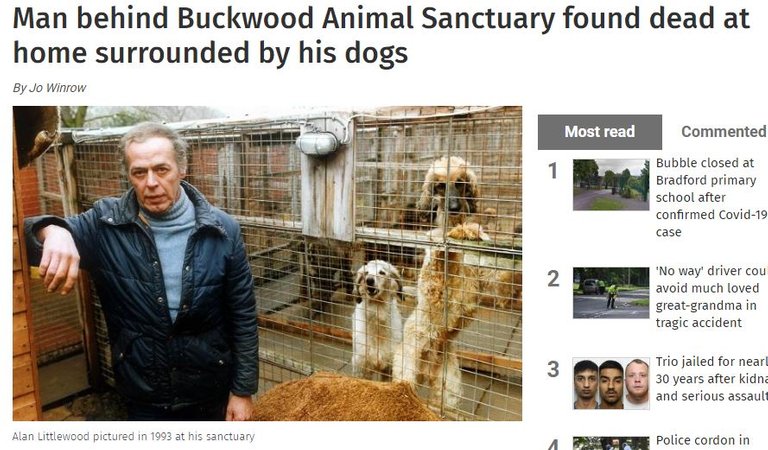 Source
I was intrigued to see what was left behind in this hermit's legacy. A hermit he must have been as this cottage was off the beaten track and situated in woodland.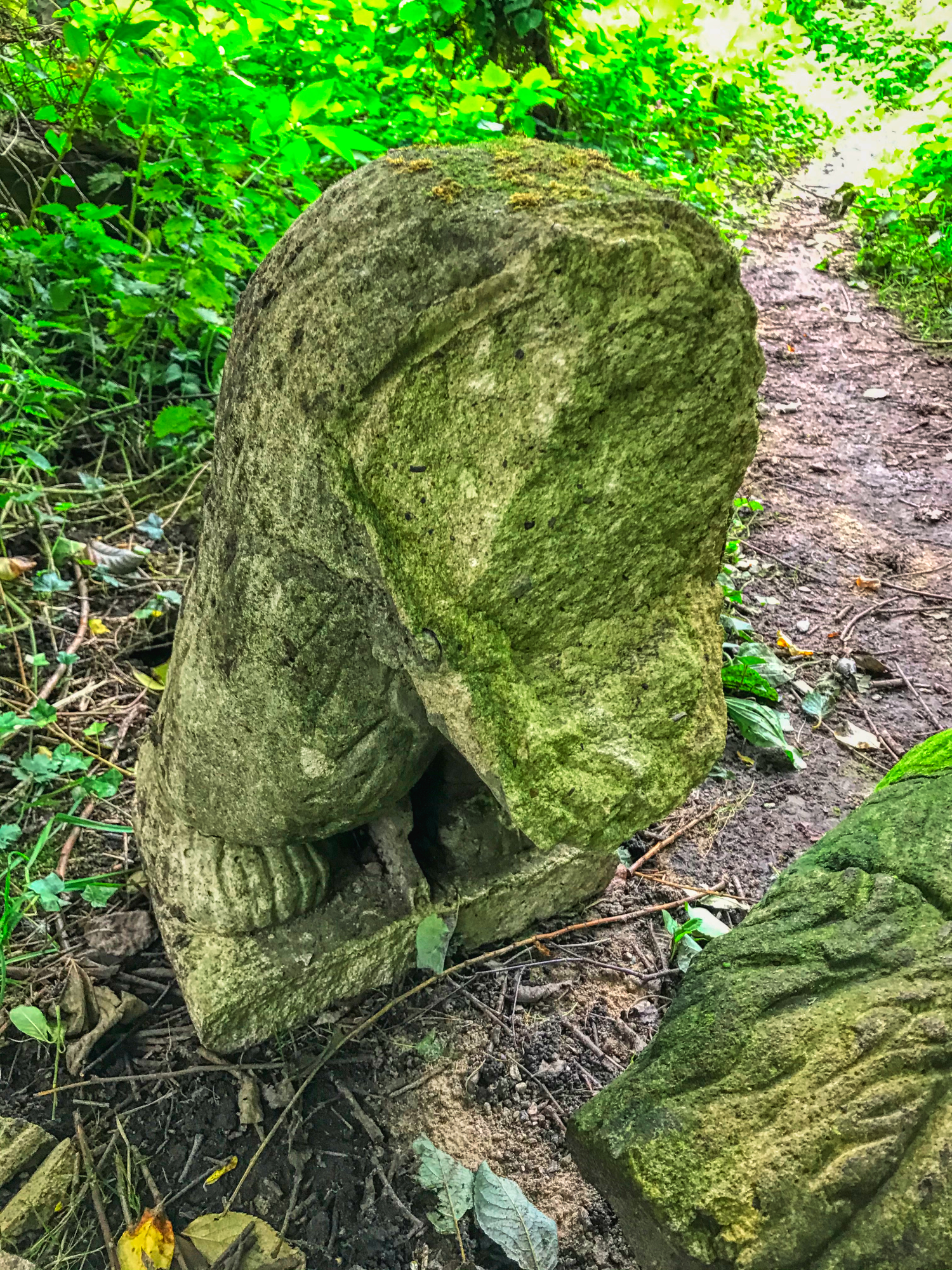 Is that a stone dog? I figured we might be heading in the right direction.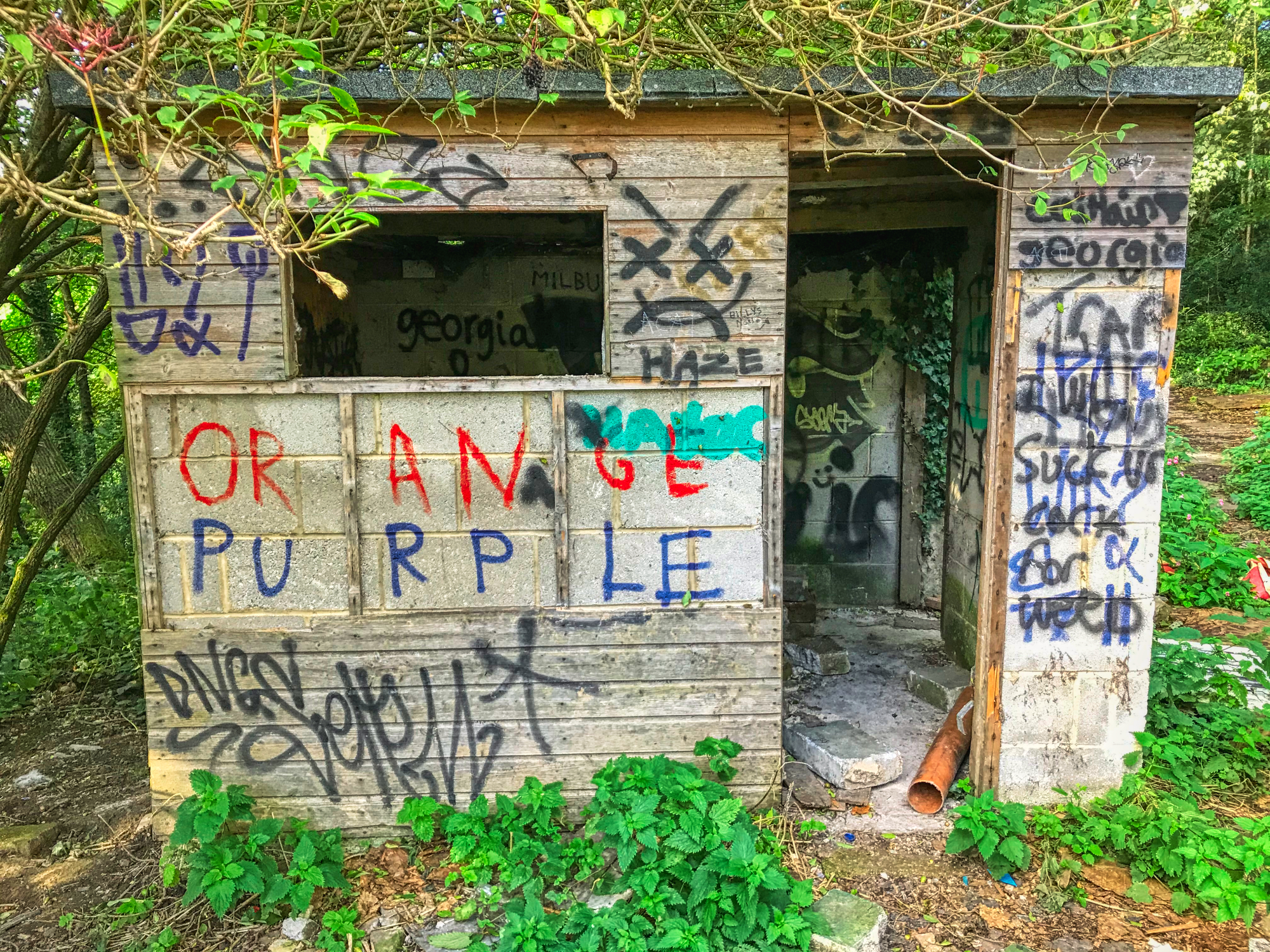 Maybe we got here a little late. There was bad graffiti everywhere we looked.
Getting inside Buckwood Animal Sanctuary was a little tricky and involved sliding under a fence, or climbing over it.
@dizzydiscovery and @goblinknackers all took slightly different approaches and I personally remember witnessing some expletives:
'Owwww, my fucking balls', 'Arrghh, bastard.. my twatting head'; such fine examples of profanity are part and parcel of everyday exploring and should be fully expected.
Knowing we had to exit the same way didn't make it much easier.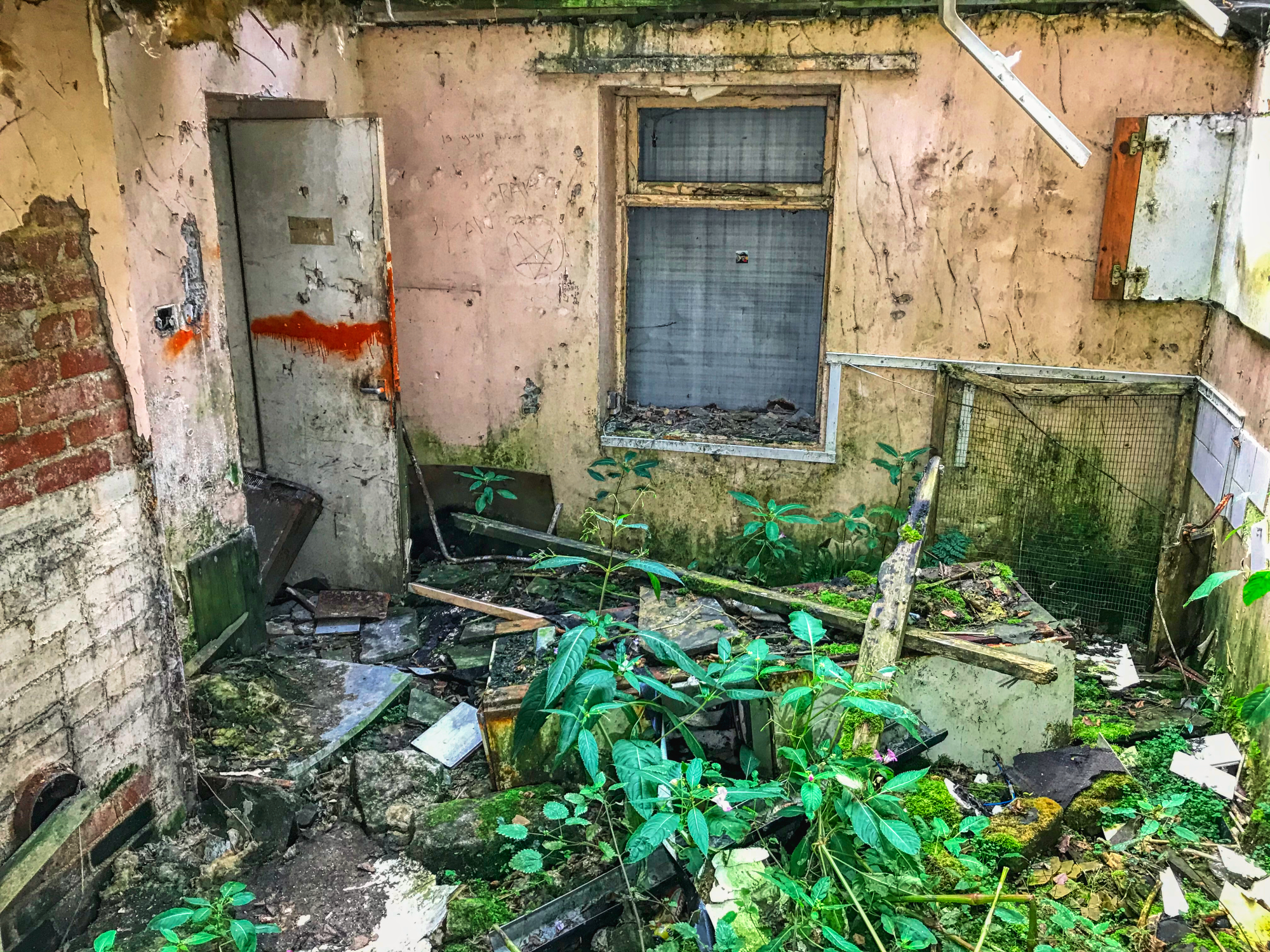 Inside was a bit of a train wreck. I was hoping there may be a little evidence of past habitation.
He might have been isolated from society but still had the comforts of a gas fire. That plastic chair however....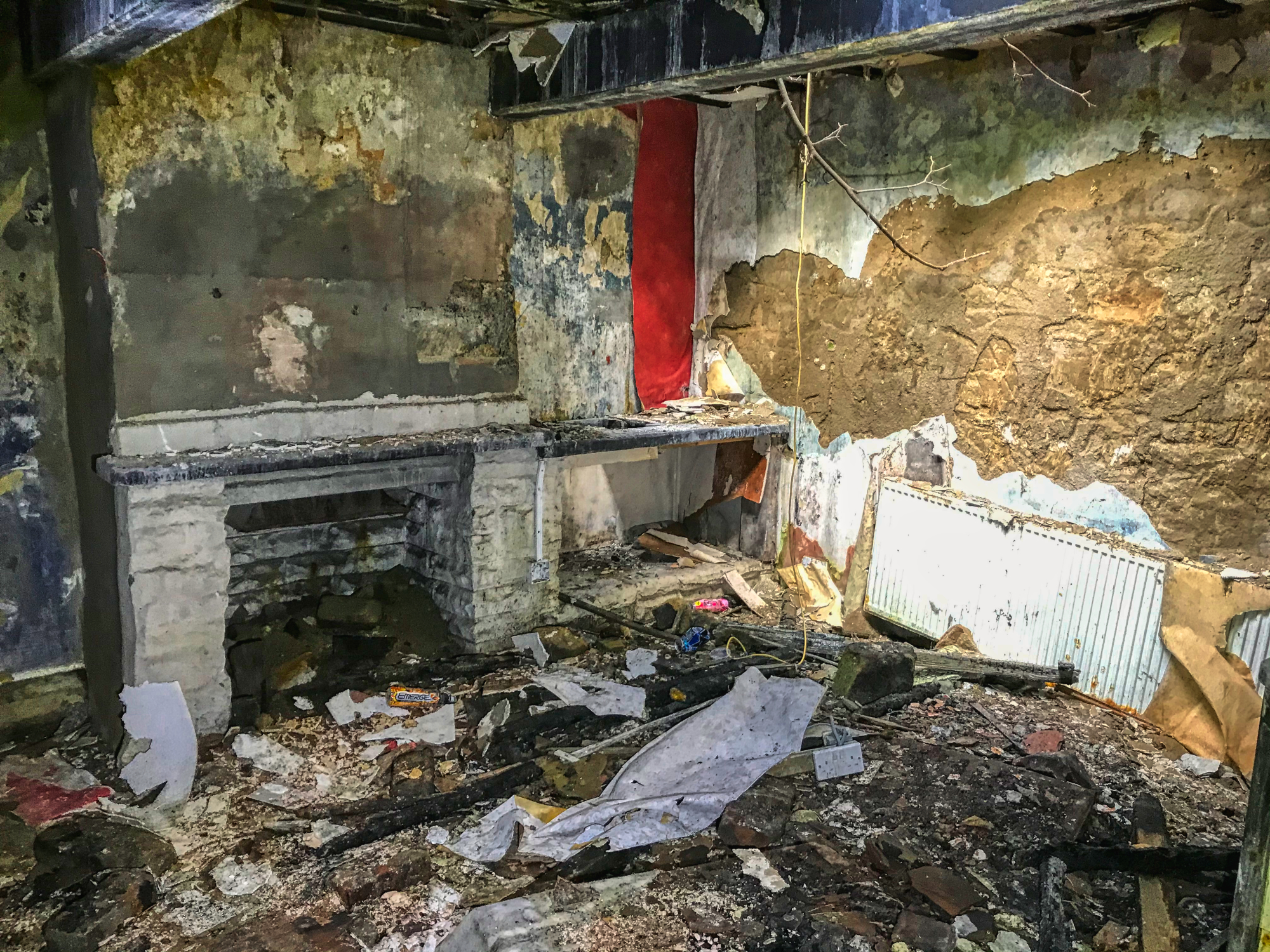 Home, sweet home. An open fire with real coal and logs once. It must have been cosy.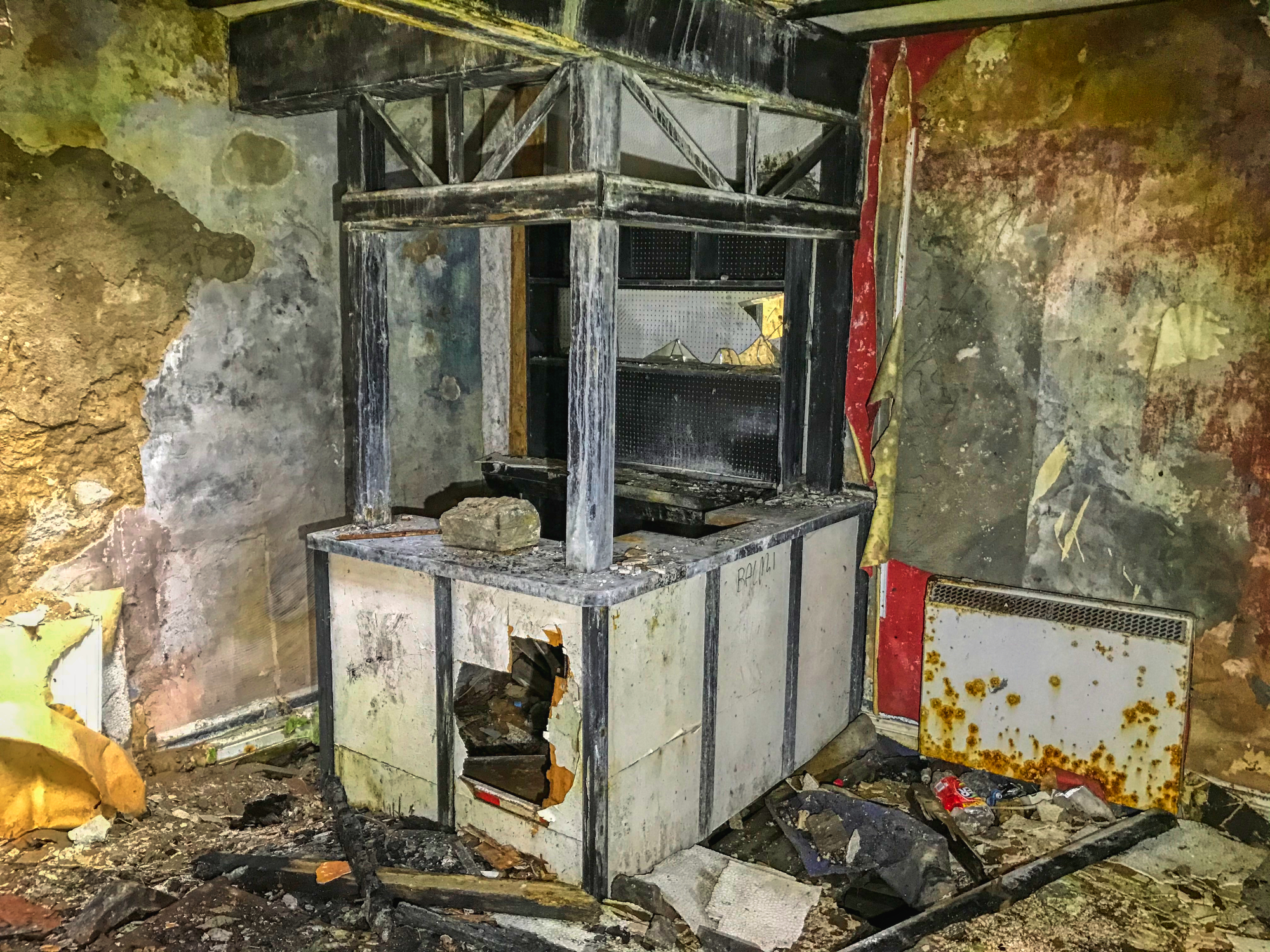 …and what is that? It looks suspiciously like one of those home-made bars. Did Alan Littlewood like his beer?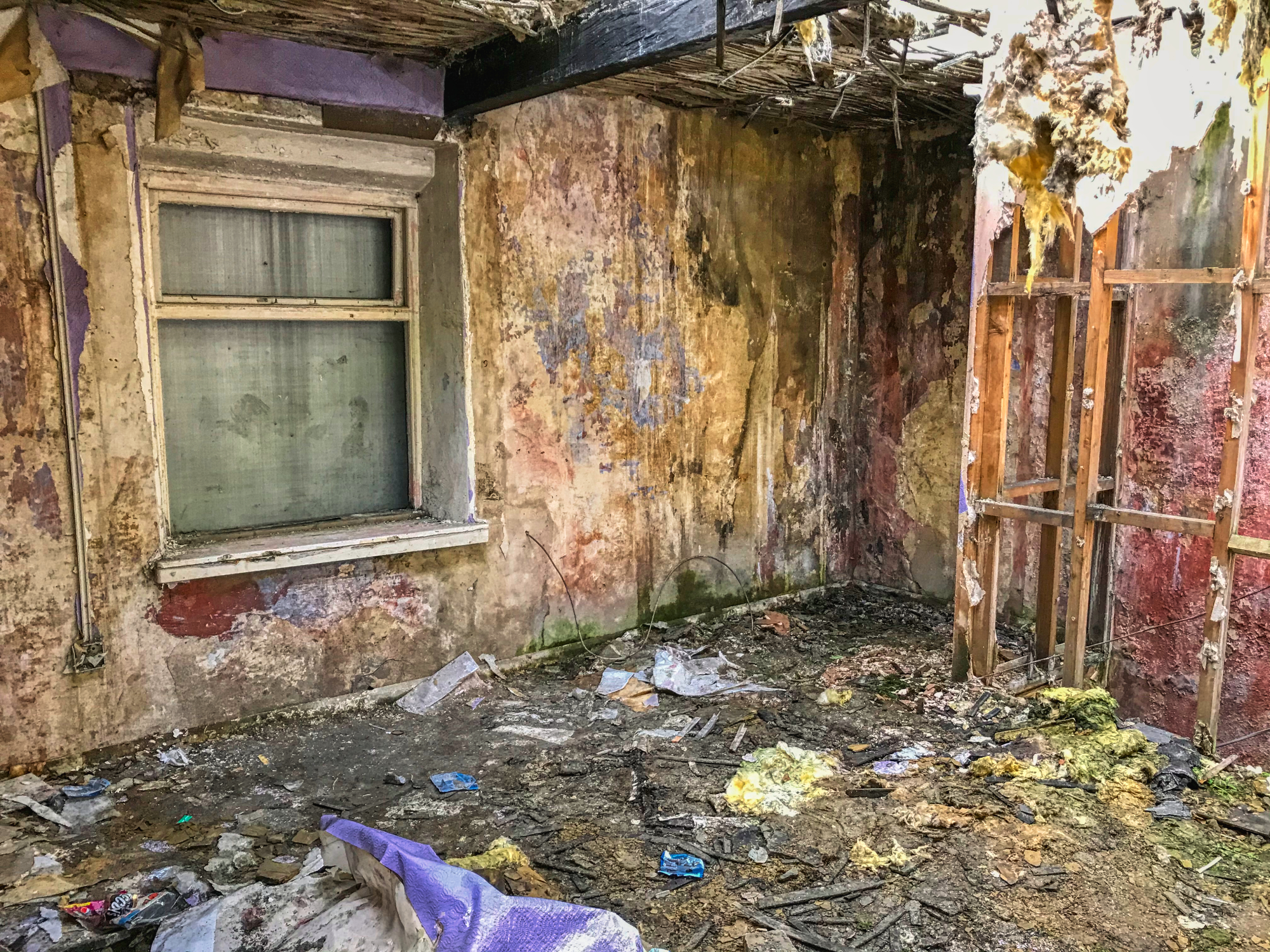 We saw no signs of the sofa he was reported to have been found dead upon. 'That does sound a little morbid.'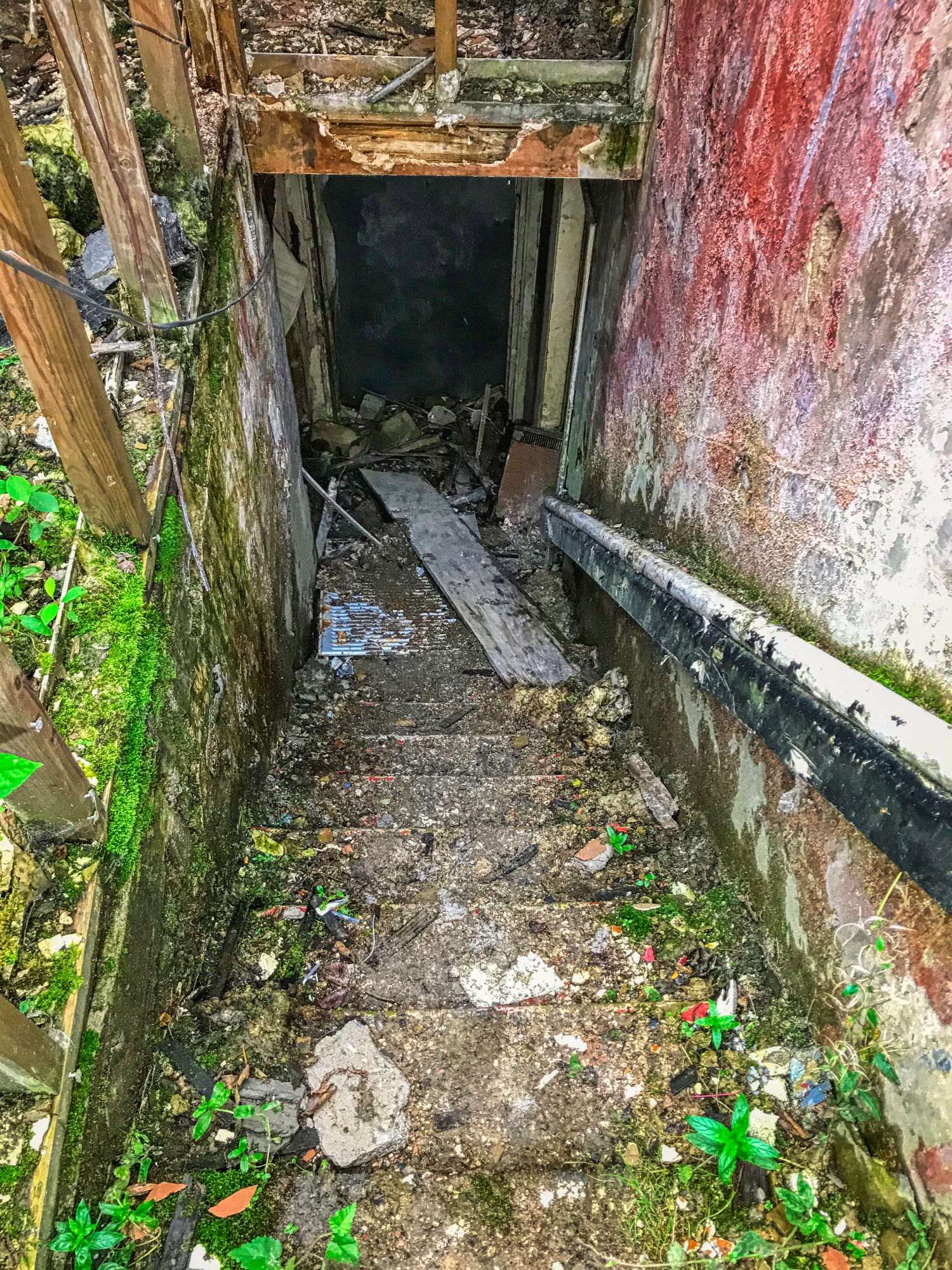 Upstairs was in a terrible state, burnt but accessible.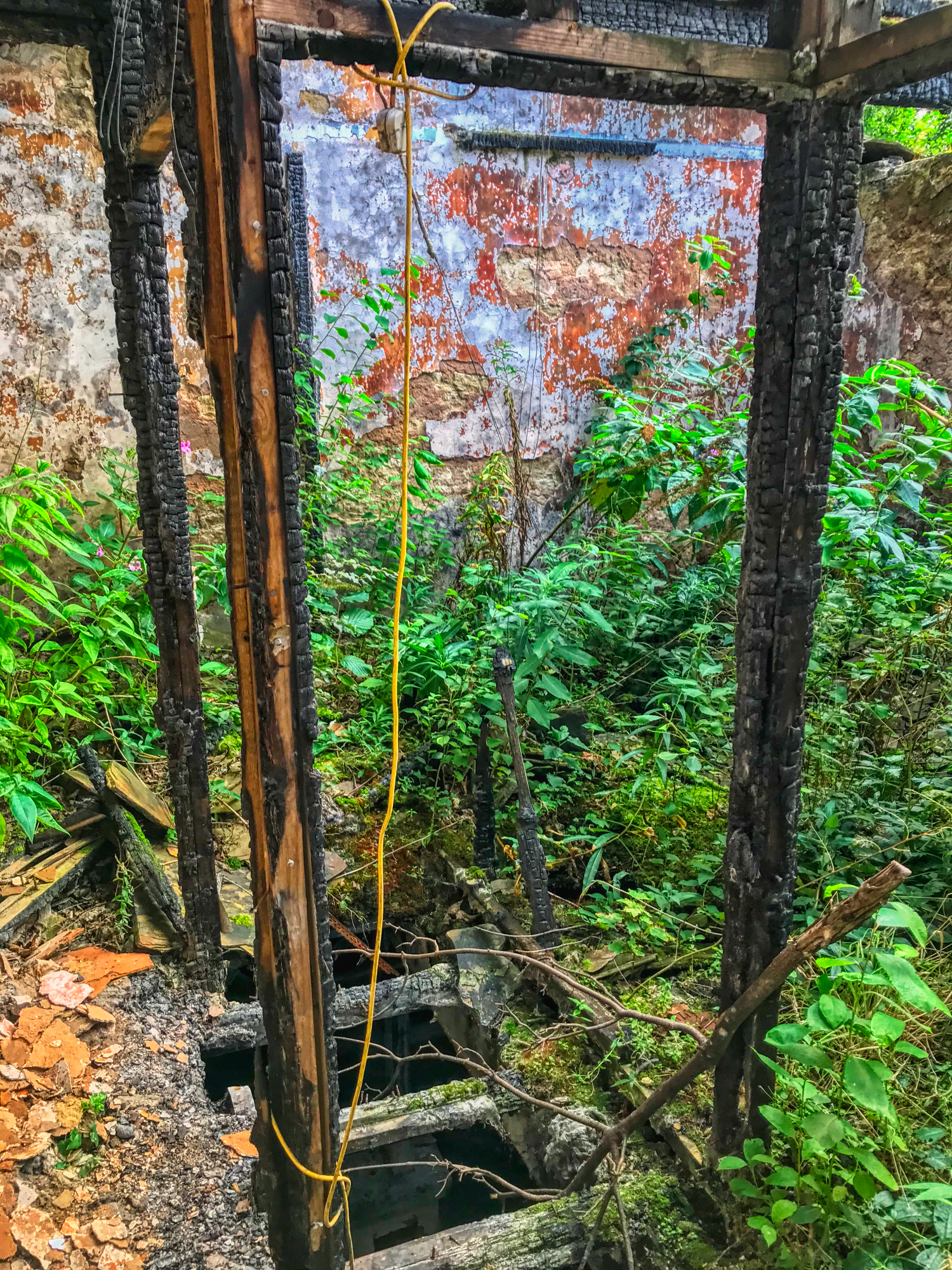 Walking around up there was out of the question. Look at those big holes. Everything was covered in that slippery green moss.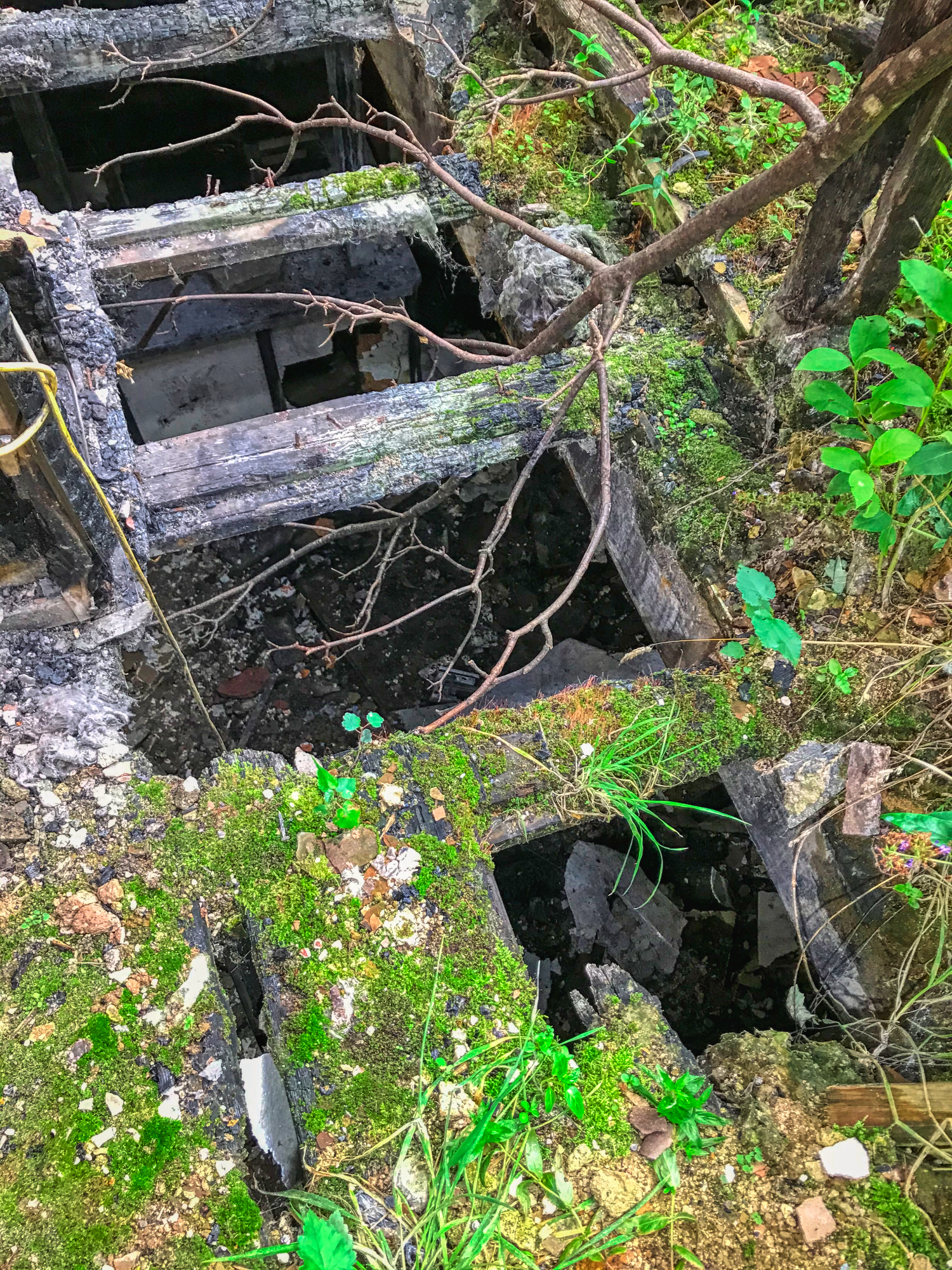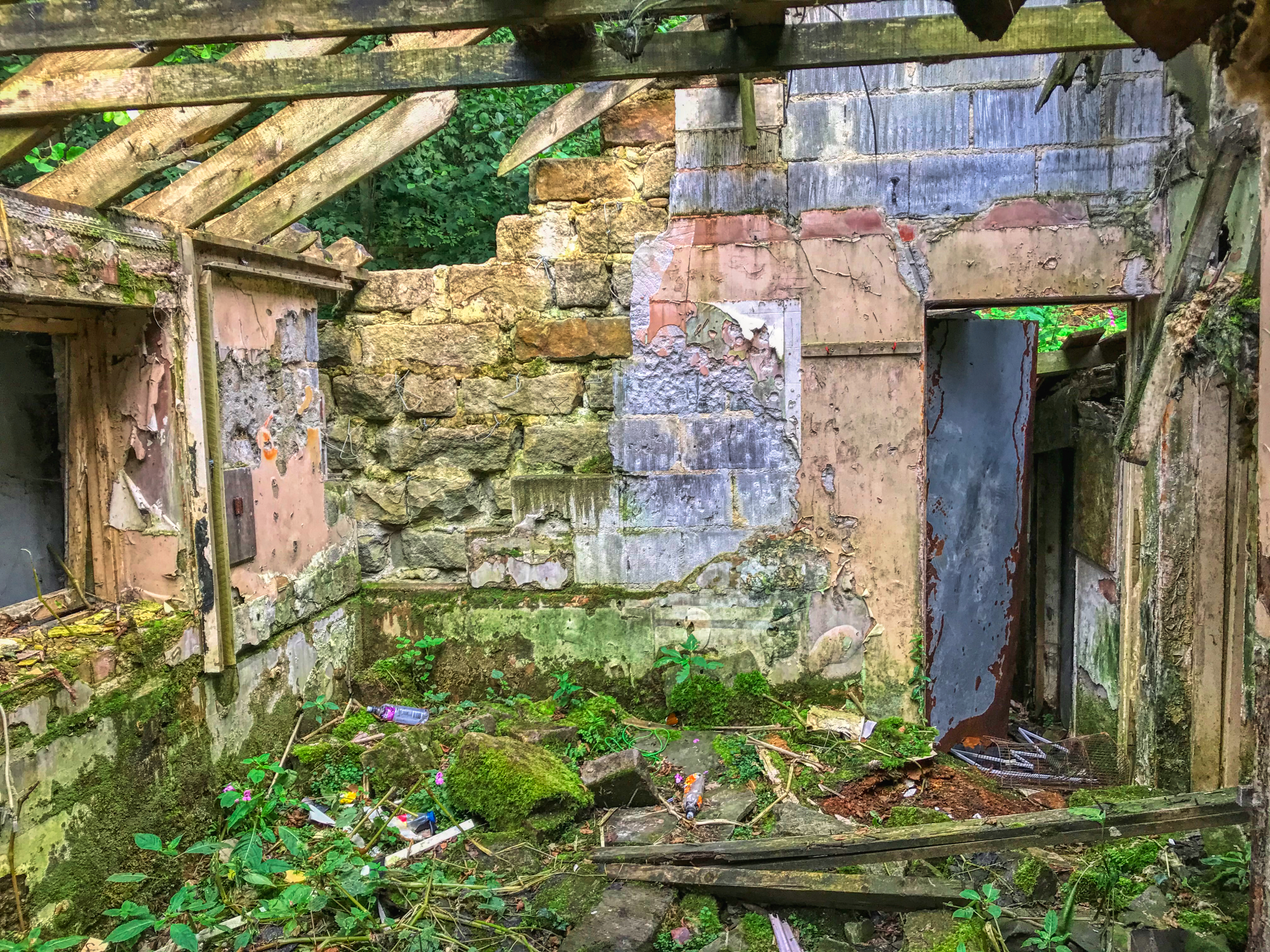 Note there is little roof left. I dared not see what was behind the iron door.
We vacated the house faring a little better at keeping our balls and heads intact this time. Experience is always a blessing.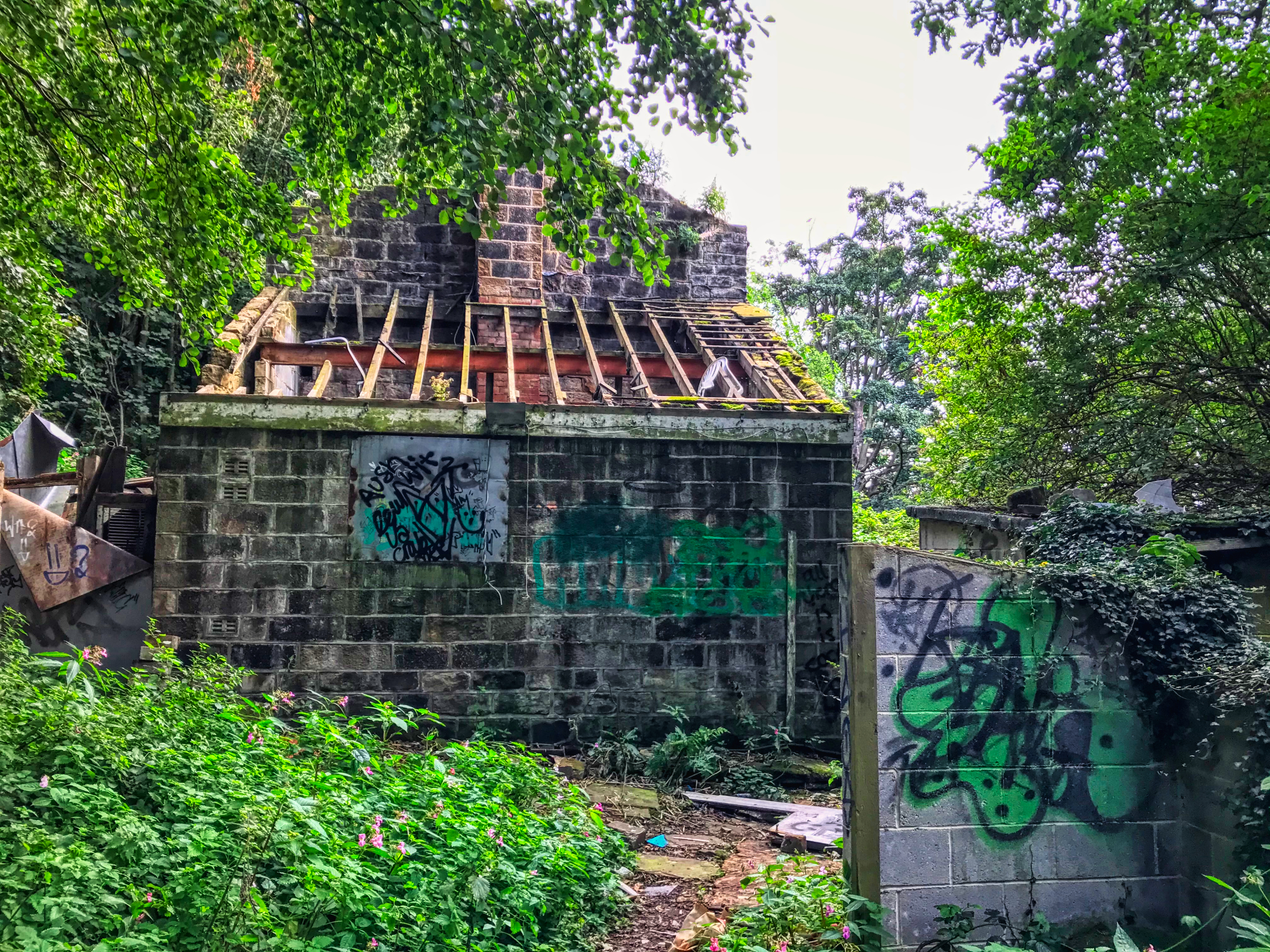 …'A side view of the Buckwood Animal Sanctuary house. Someone had gone to great lengths to try and keep people like us out.. and failed'…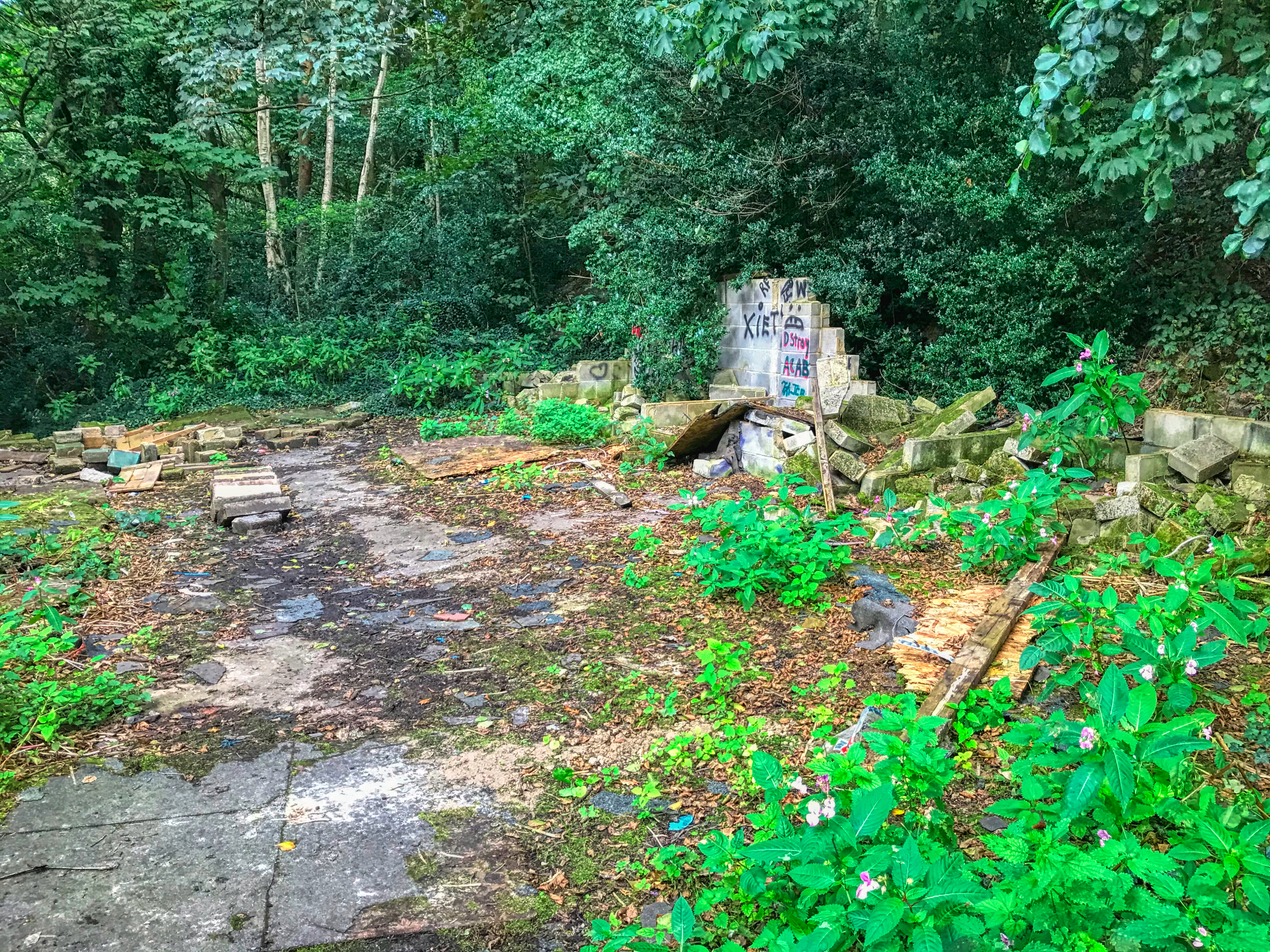 At a guess, this is where the kennels used to be. It looks to be mostly demolished. Living here as a dog couldn't have been much fun.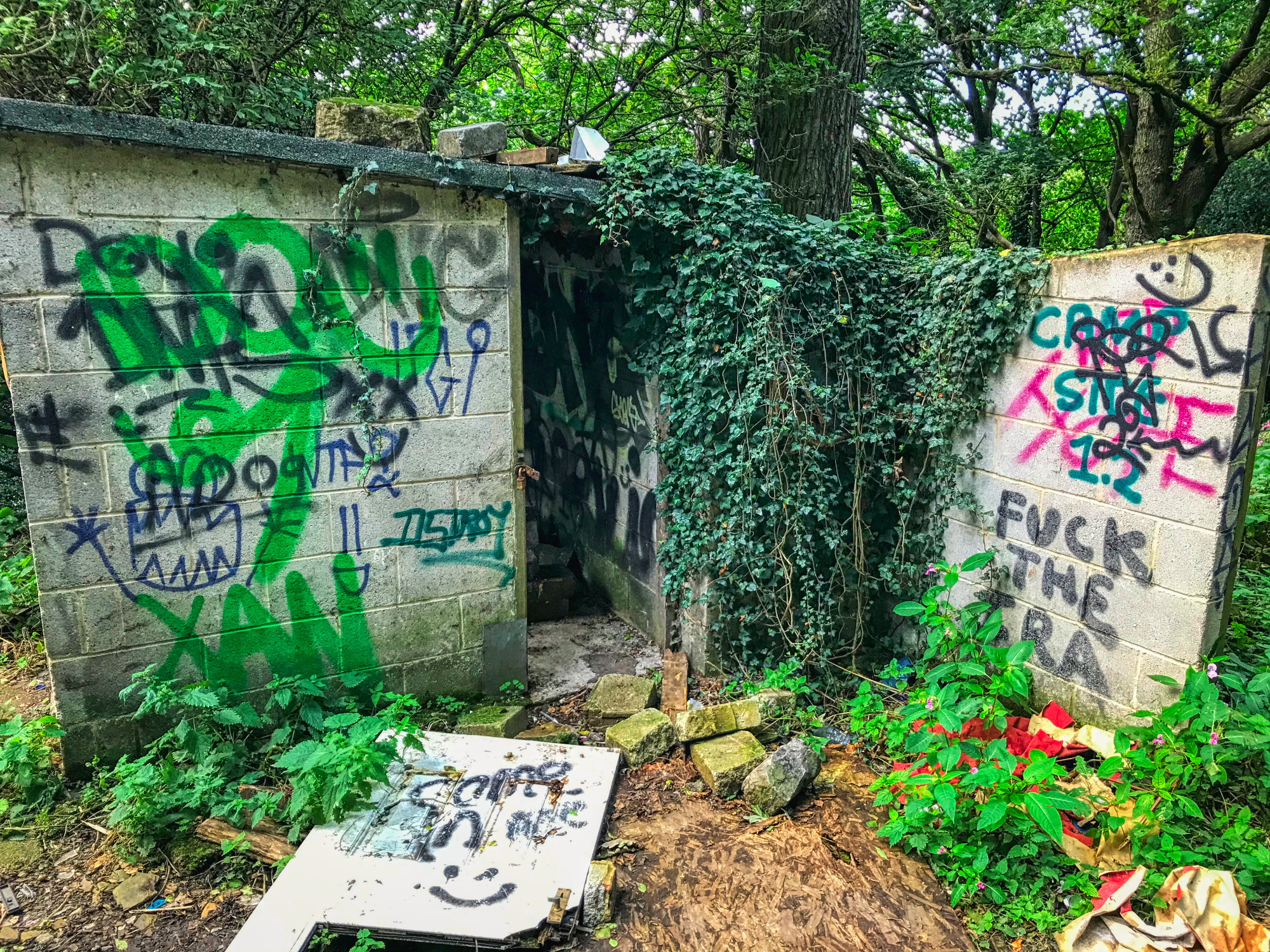 A couple of the old buildings remained, heavily laden with graffiti and with nothing of interest inside.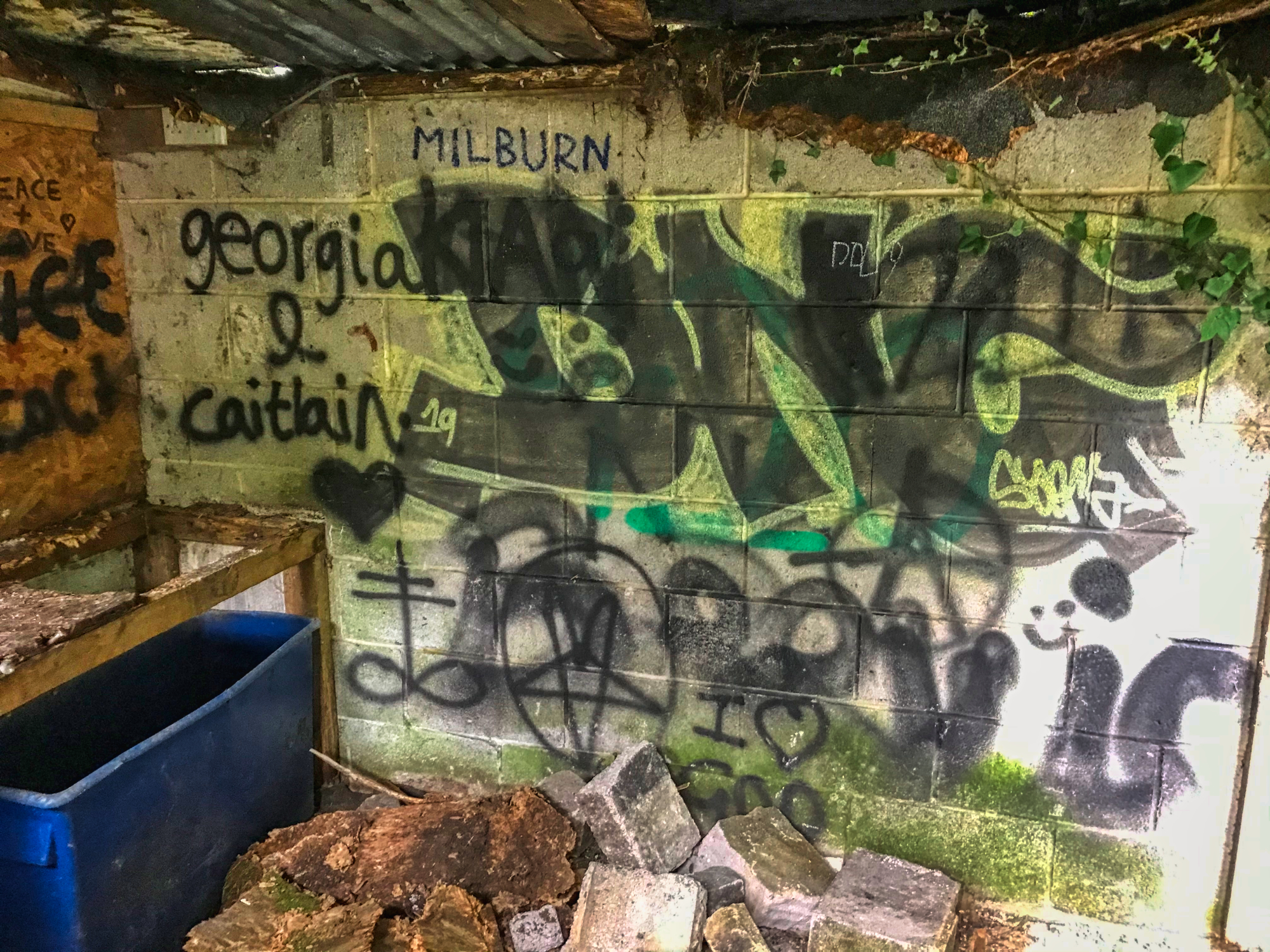 Living in the woods alone must have been a lonely experience. Some people don't like people and prefer hounds I guess.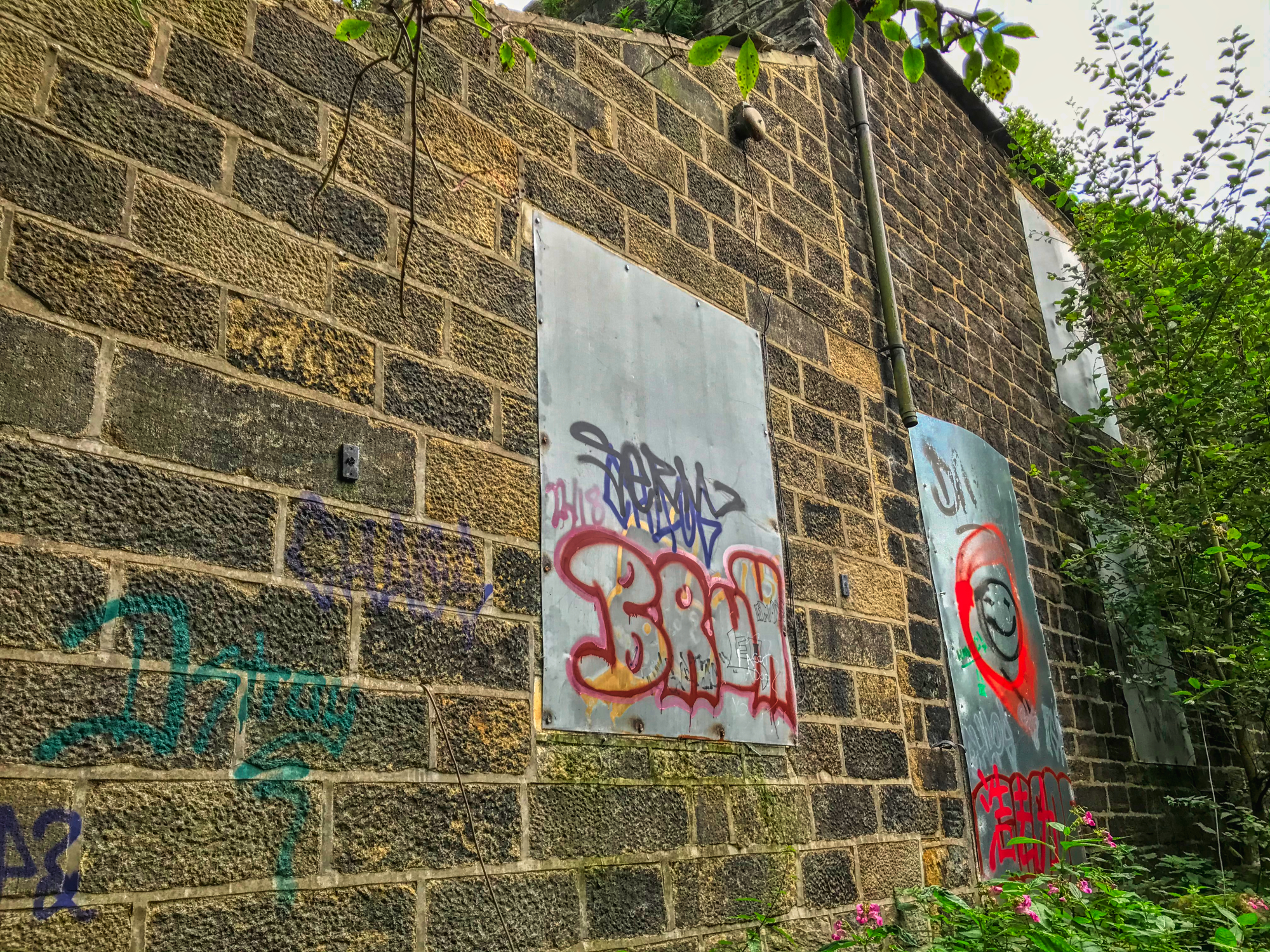 Buckwood Animal Sanctuary was the last visit of our Bradford area explores that day, and a sad one to finish with.

Do you like posting your Urbex content and photography for FREE on Facebook and YouTube? I like to get some form of reward for my work and every time I create I do just that. Take a look at The Urbex Community on HIVE.
If you want to keep creating for FREE then ignore what you are reading. If you want to be like me and gain something other than BUGGER ALL for your work then click here and learn about posting on the HIVE blockchain.

Earn FREE EOS from Coinbase by taking partaking in a simple quiz here
Earn currency while you play brewing virtual beer with CryptoBrewMaster
Earn currency while you play and become a global Rock Star with Rising Star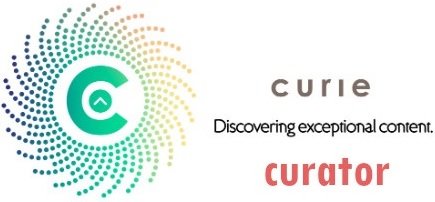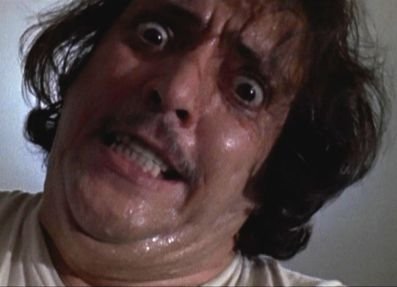 If you found this article so invigorating that you are now a positively googly-eyed, drooling lunatic with dripping saliva or even if you liked it just a bit, then please upvote, comment, rehive, engage me or all of these things.
---
---