Fails of the Urban Explorer: Evasive Pubs

Here are a few miscellaneous public houses fails from 2021, one of them being just yesterday as I was persuaded to come out of my 'winter hibernation' for something special.
The something special place has now been secured, camera's added and has a SOLD sticker slapped on. We managed to get there before all this happened, and found it totally sealed.
Like good explorers we left, only to find via the grapevine someone else had managed to get in via a window later that day.
Did they break in? We tried all ways, and every window multiple times. They were all sealed. I know what happened but will not accuse anyone. You do need to look at your own integrity sometimes.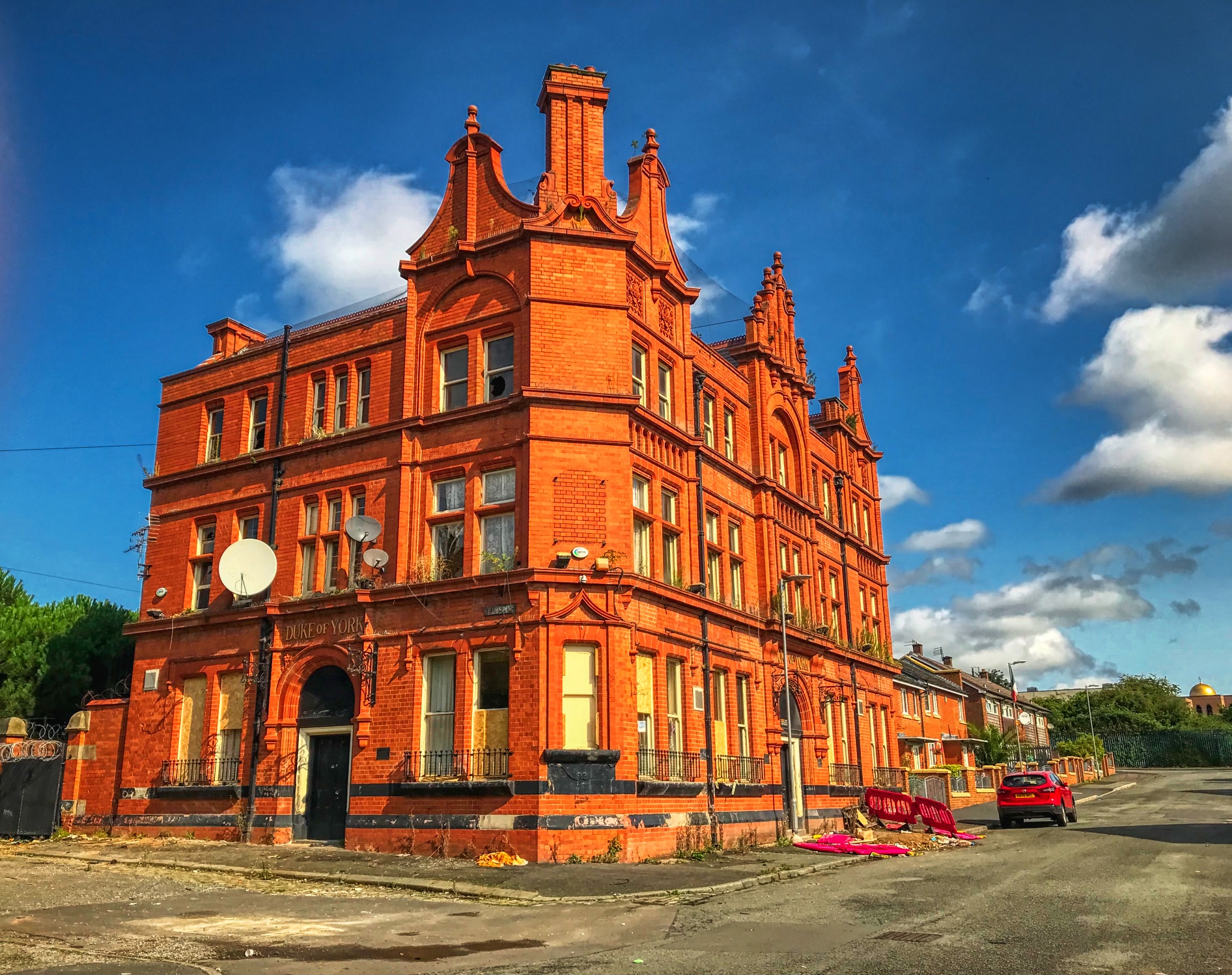 After leaving the main course we ended up searching for fetid scraps. 'The Wellington', a real dingy old place is amongst them below.

The Duke of York
Having been given some crappy information in the words, 'you can get in via the back way', we pulled up to this rather regal old boozer in Manchester somewhere.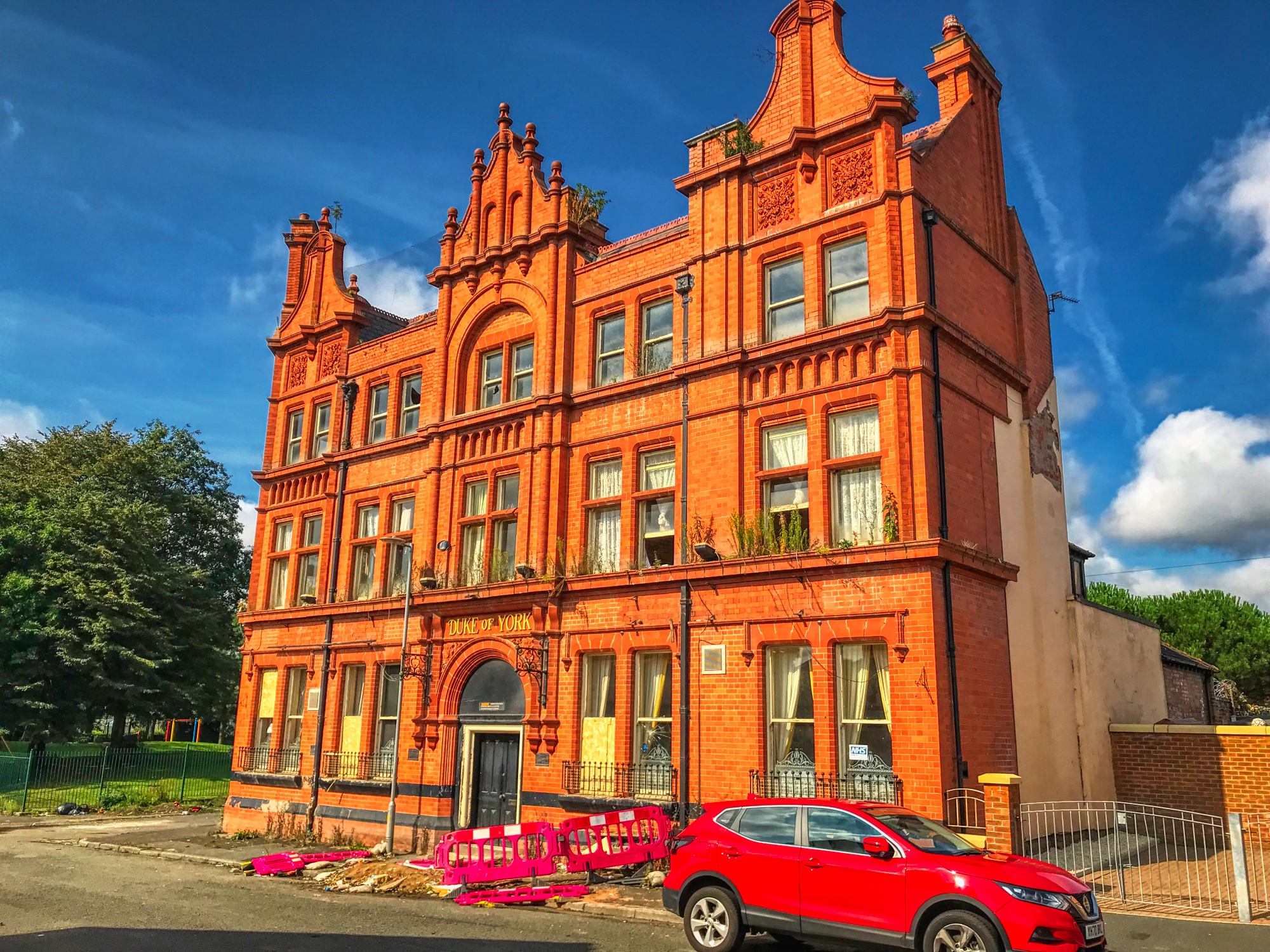 I would have preferred this to be the main image but some bastard had left their car in the way. All the other shit in the picture doesn't do it much good either.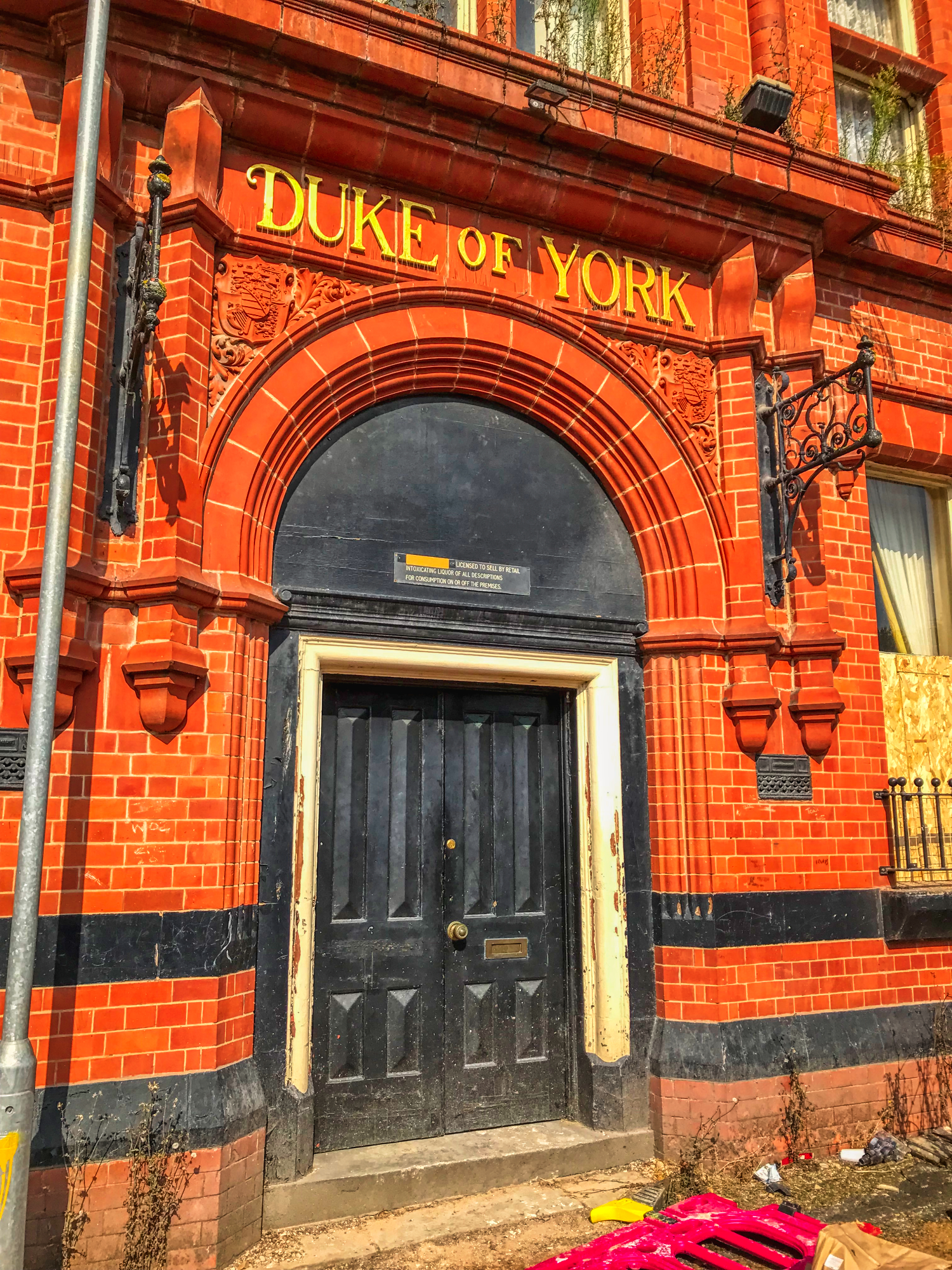 I used to drink in places like this when I was young, it would have doubled as a hotel at some point in time.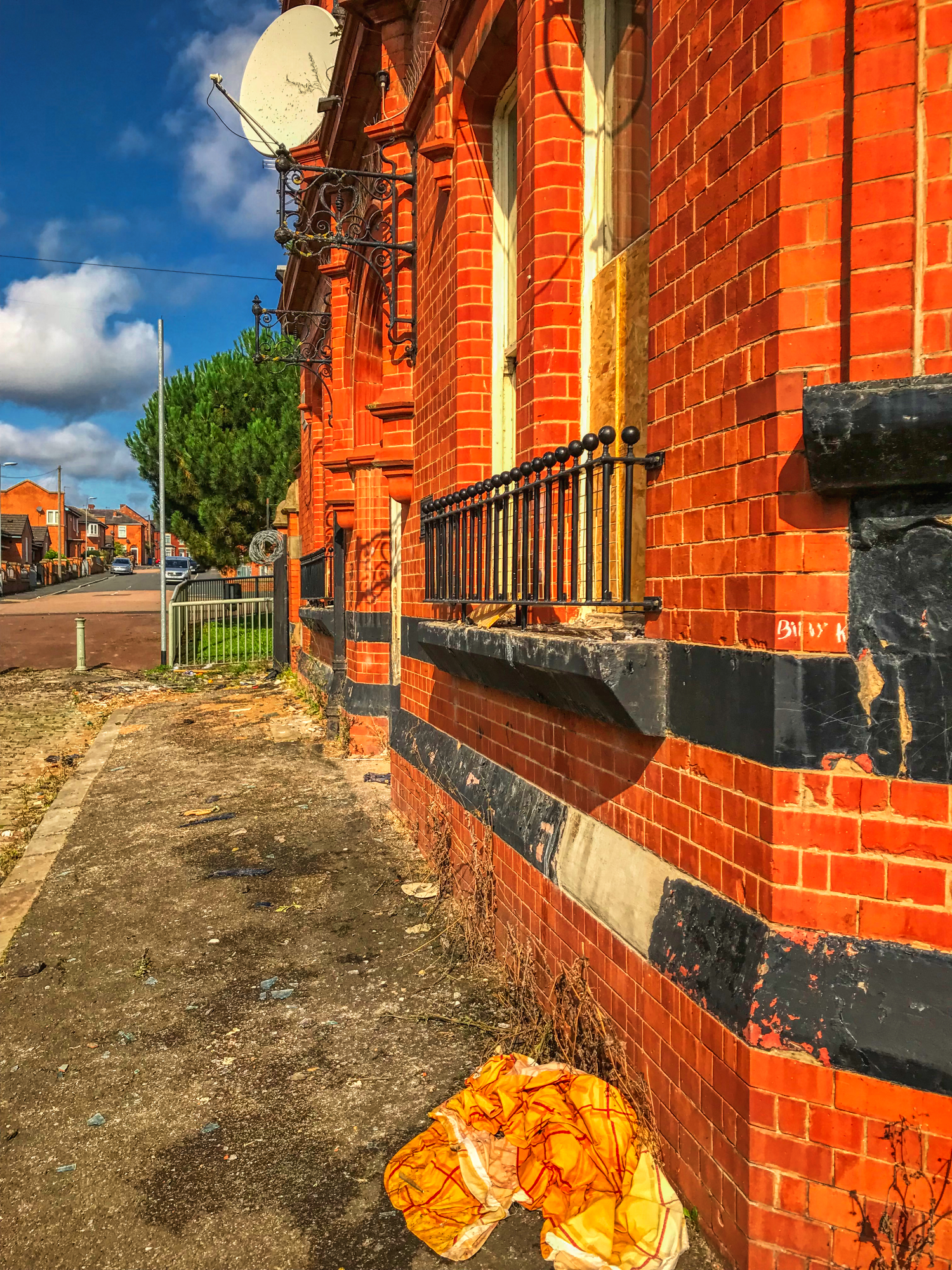 Was it a question of getting here too late? The back was more like Colditz fortress with copious amounts of very new razor wire.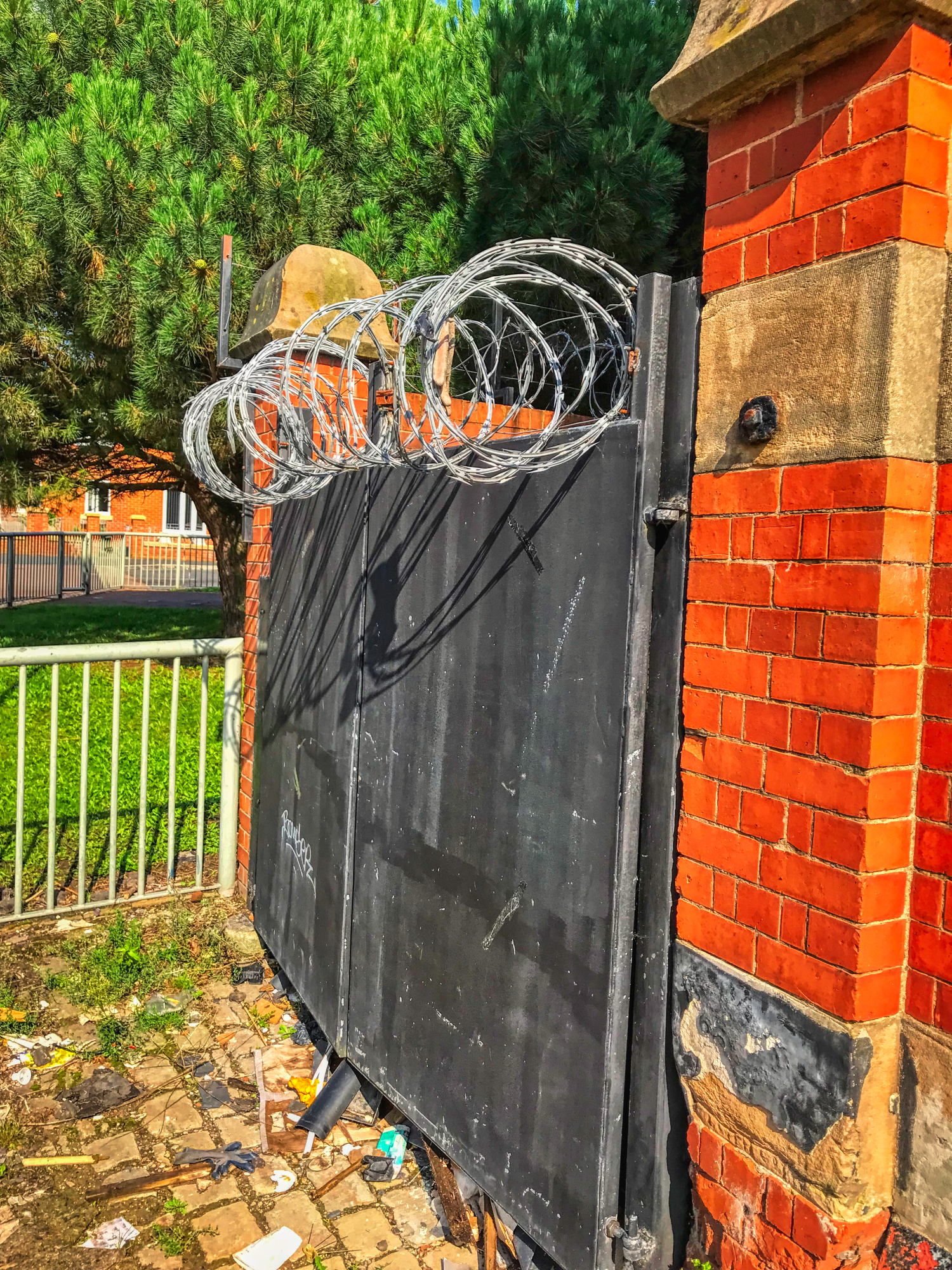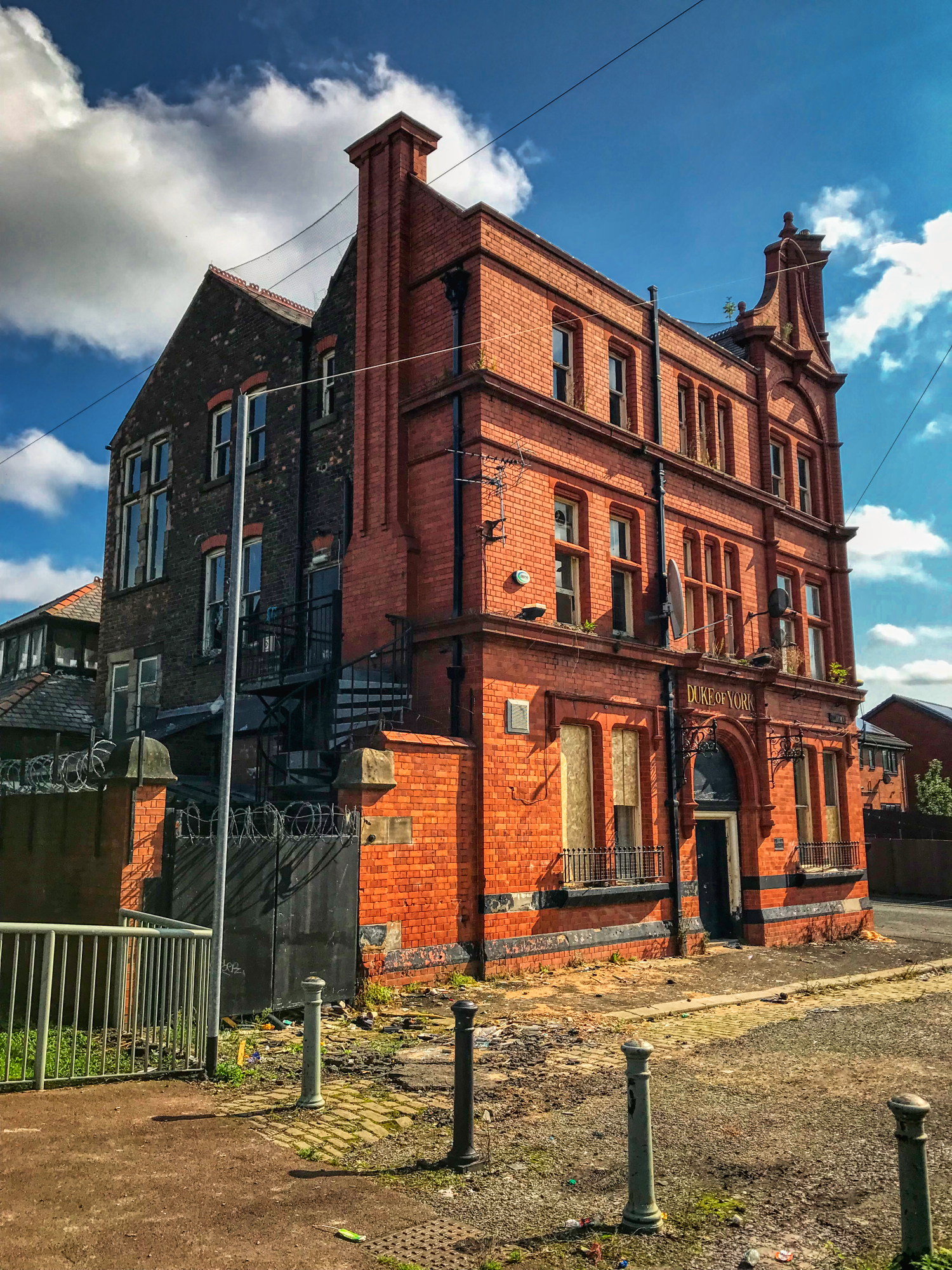 We couldn't even peek over to see if it was open. @anidiotexplorers left an expletive on the informant's phone by way of a text message.

The Albion
A few other explorers had already been in The Albion and it was doing a mini Tour Bus by the time we arrived.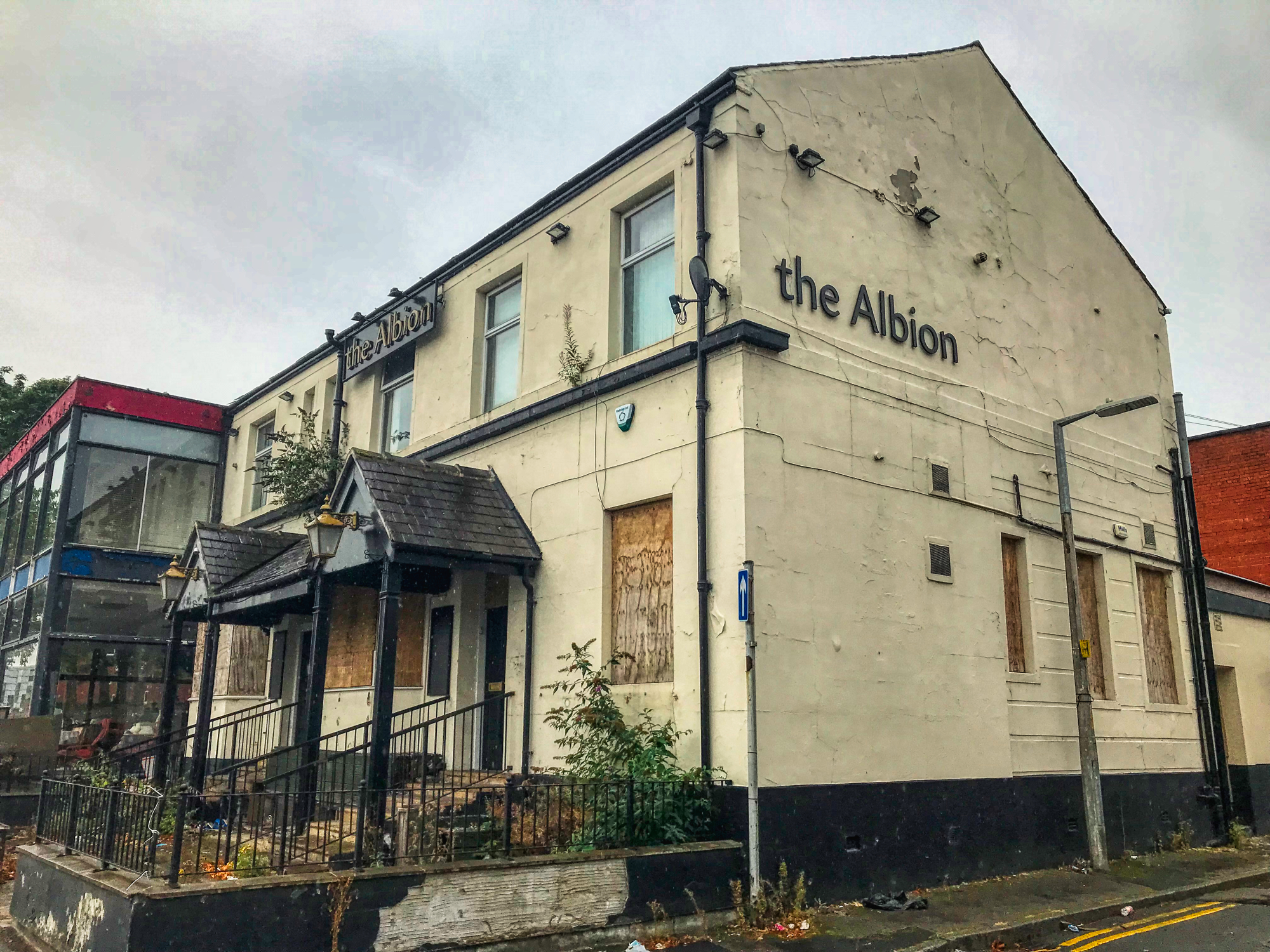 We had arrived a smidge late and the old entrance had some badly improvised stuck on boards. This would have been quite alright except anti-vandal grease had also been added.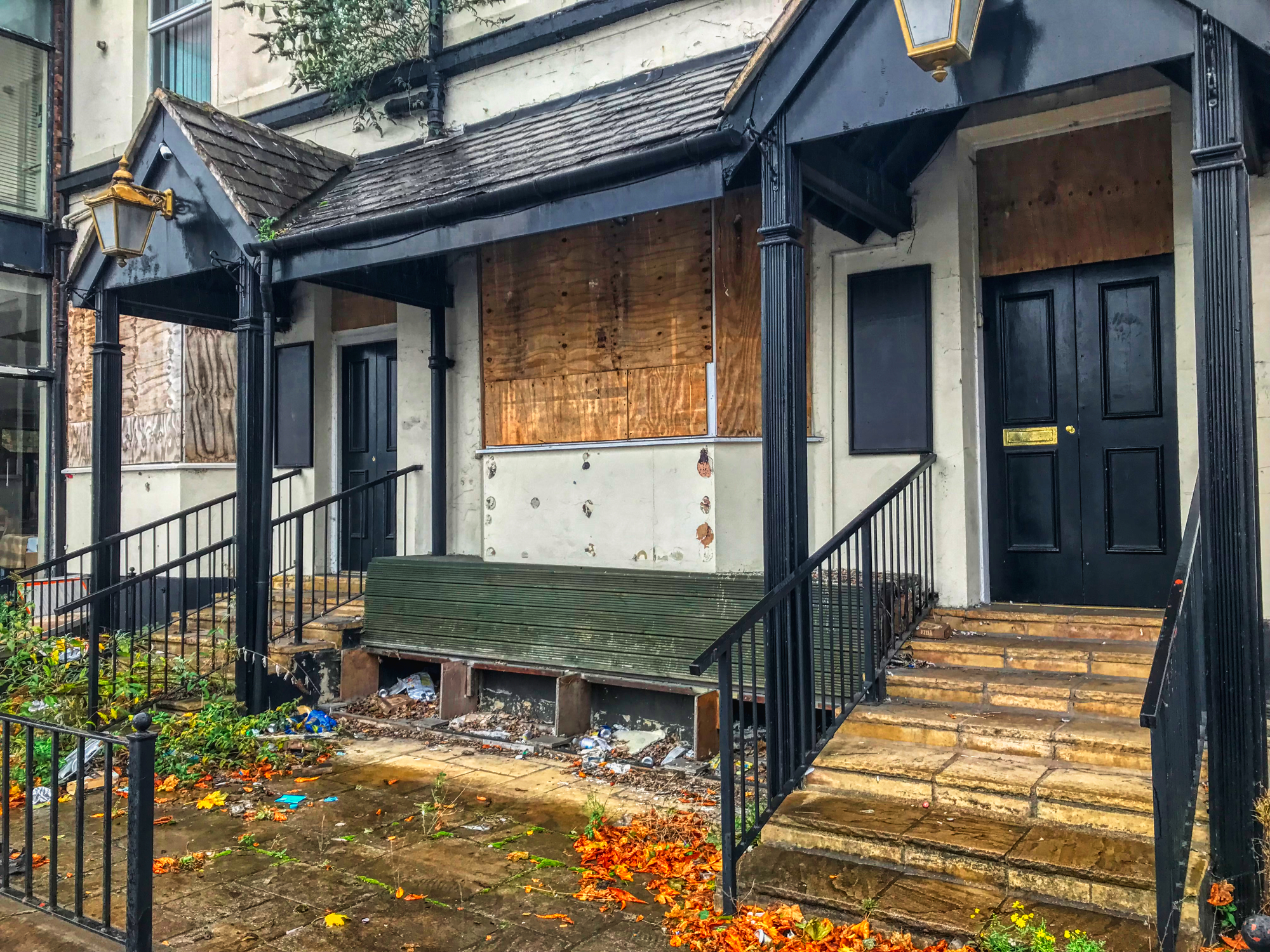 The bloke in the bar next door was giving us suspicious looks. It was the first venue of the day and as things generally go, that's usually a fail.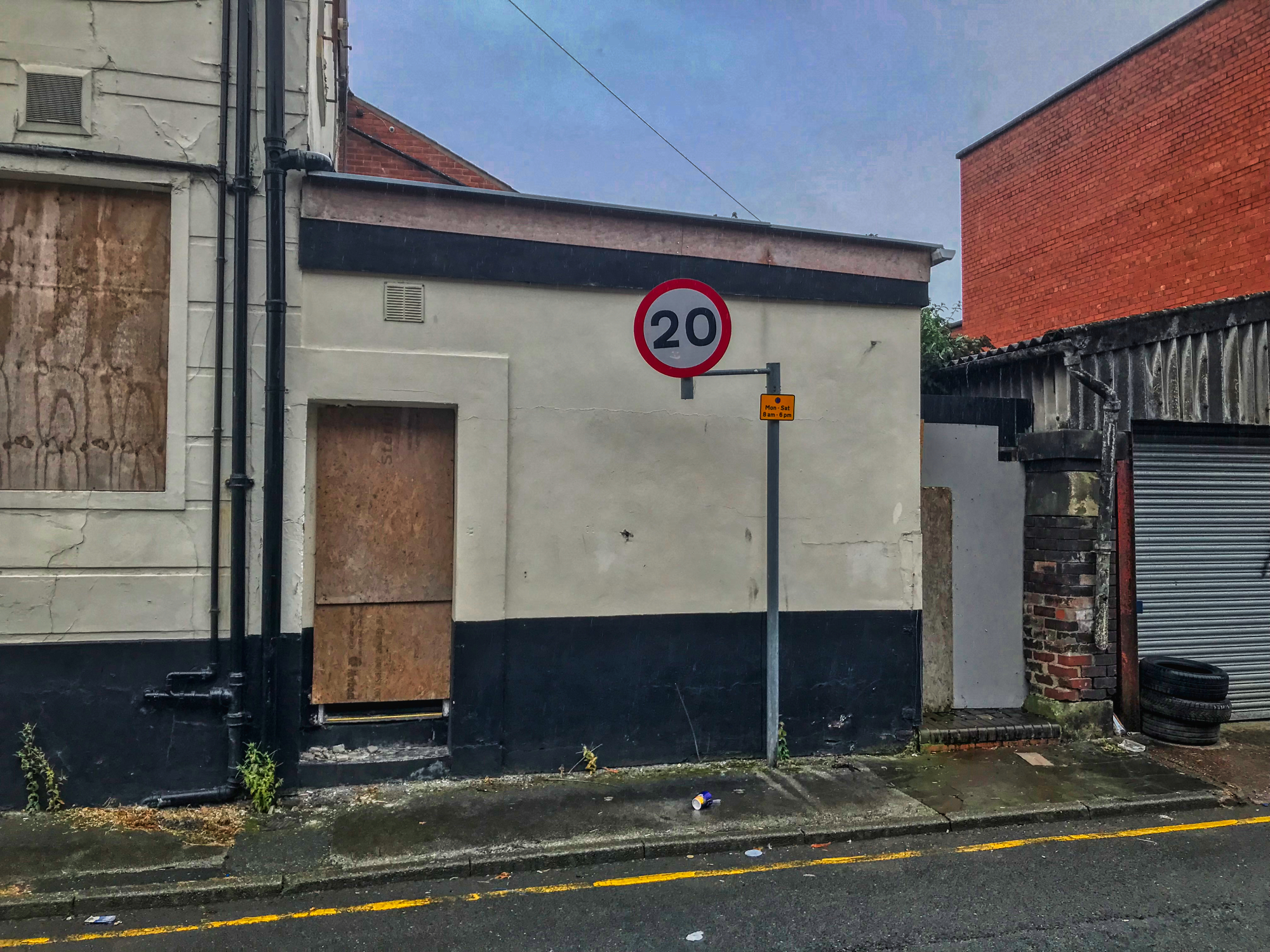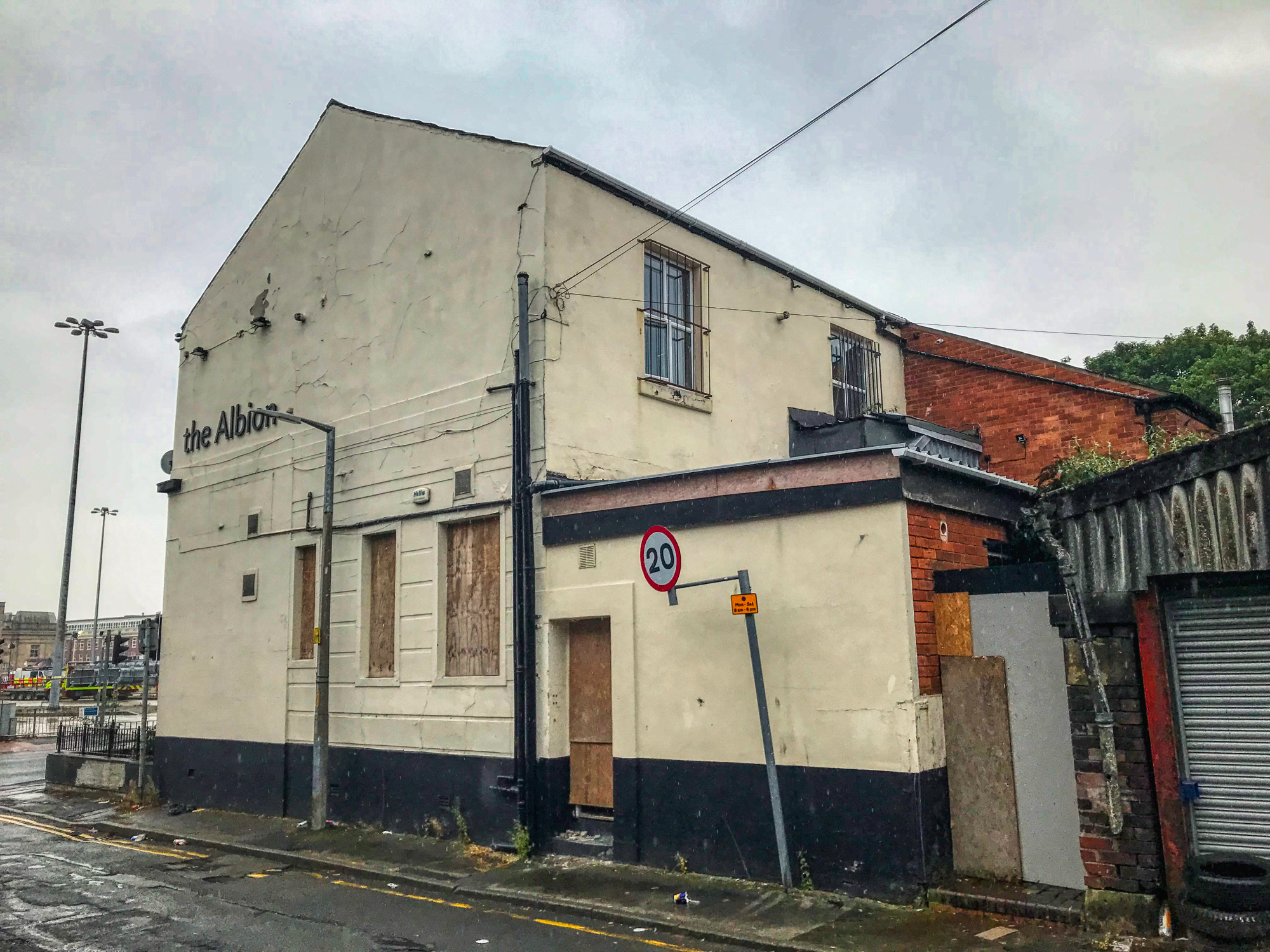 These disappointments in life, you need to adapt to.

The Queensferry Hotel
This pub we once again happened upon while looking for another old derp.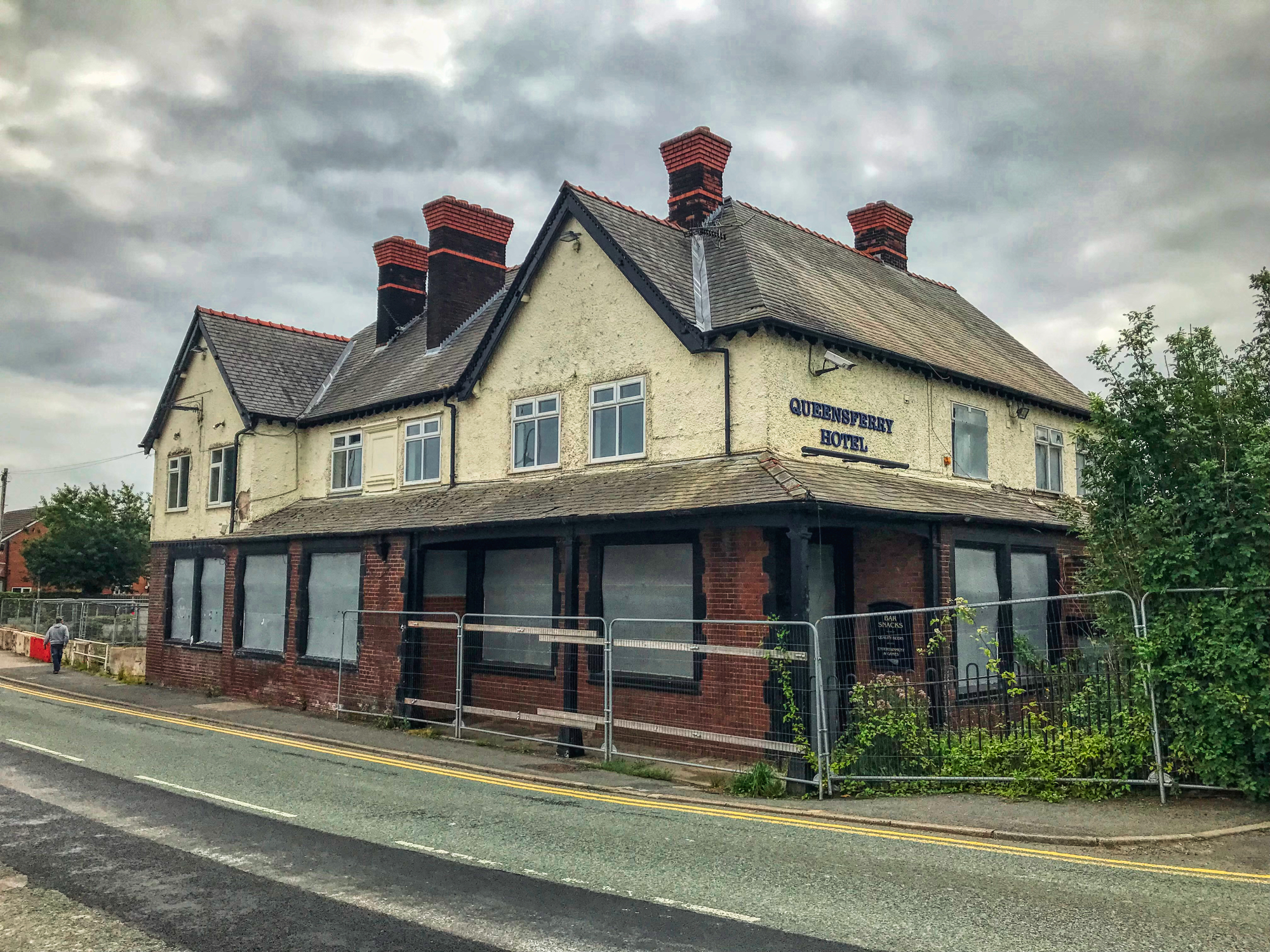 After walking a good half mile up a wide canal bank and realising our original target was in the stage of being renovated we backtracked and decided to give this one a go.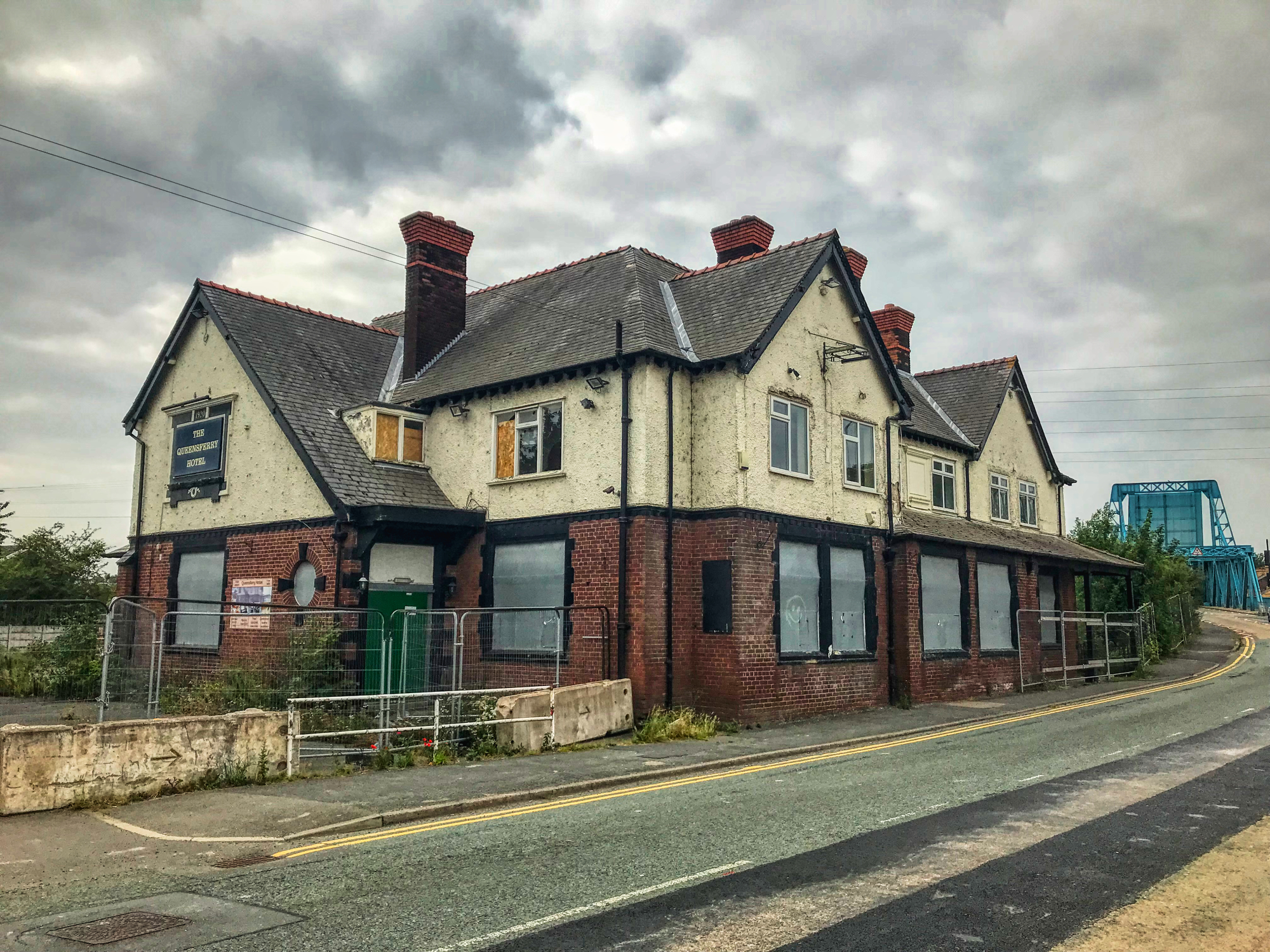 As it was next to a large housing estate we needed to approach it from the canal side and discovered a breach in the outside wall.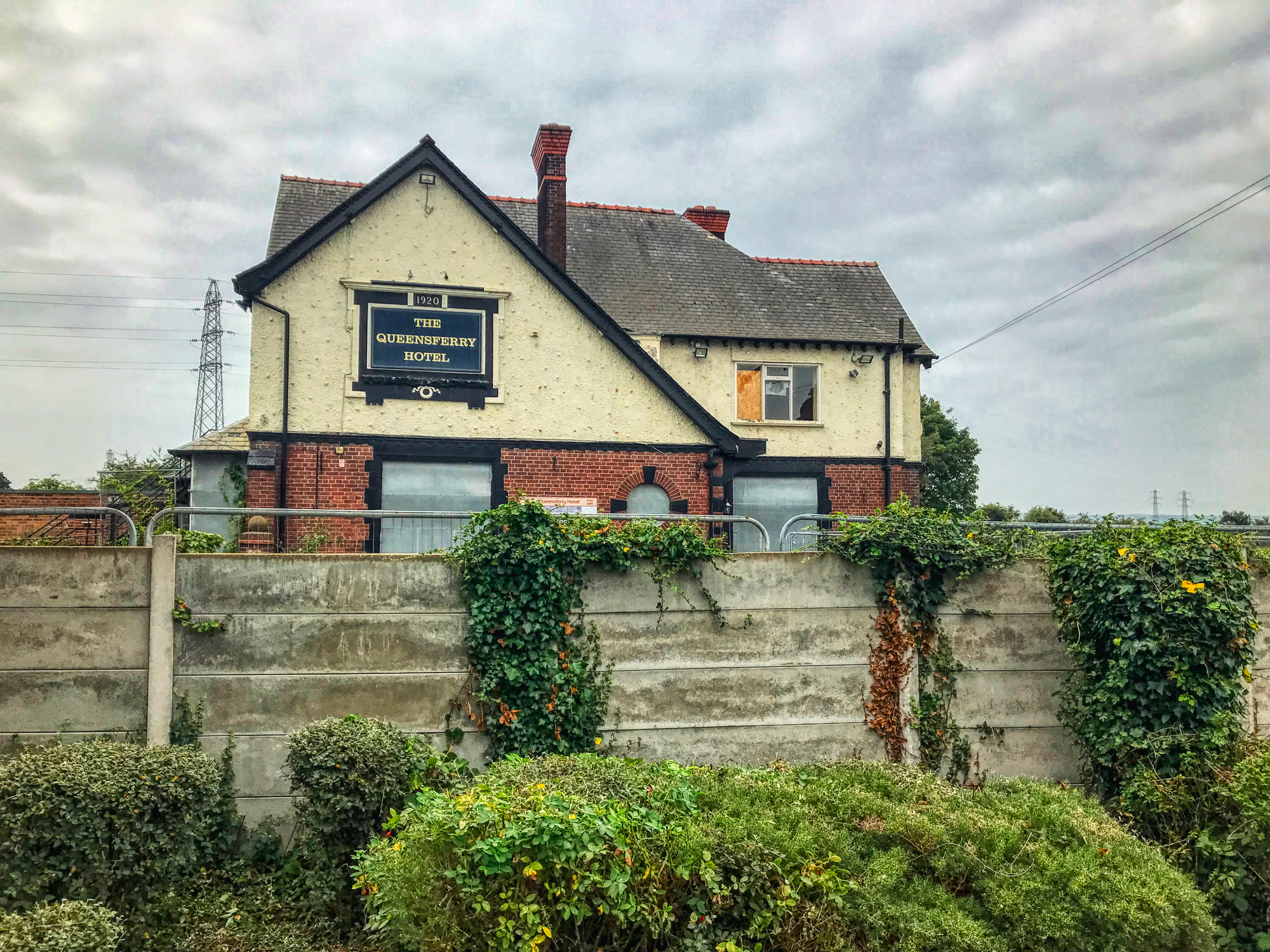 They had done an admirable job in protecting it, but that was no match for our tenacity and so trying to duck down we approached this well-boarded pub.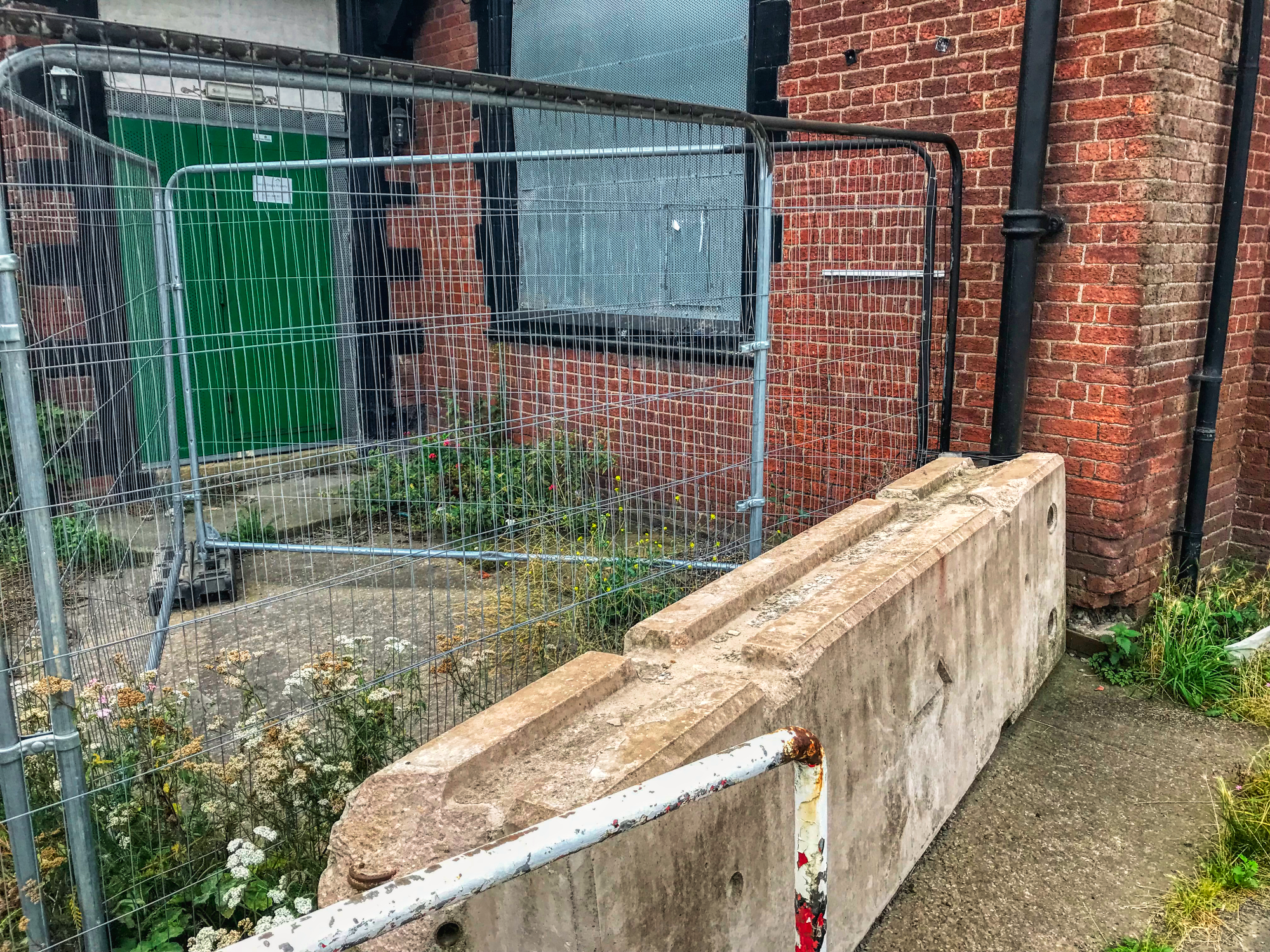 In some areas, they had gone over the top. Despite being labelled as anti-climbing fencing, this herras stuff is not particularly hard to scale, blows over with the wind, and lifts quite easily from its blocks. Many a time I have scrambled under it, that's if you are out of eyeshot.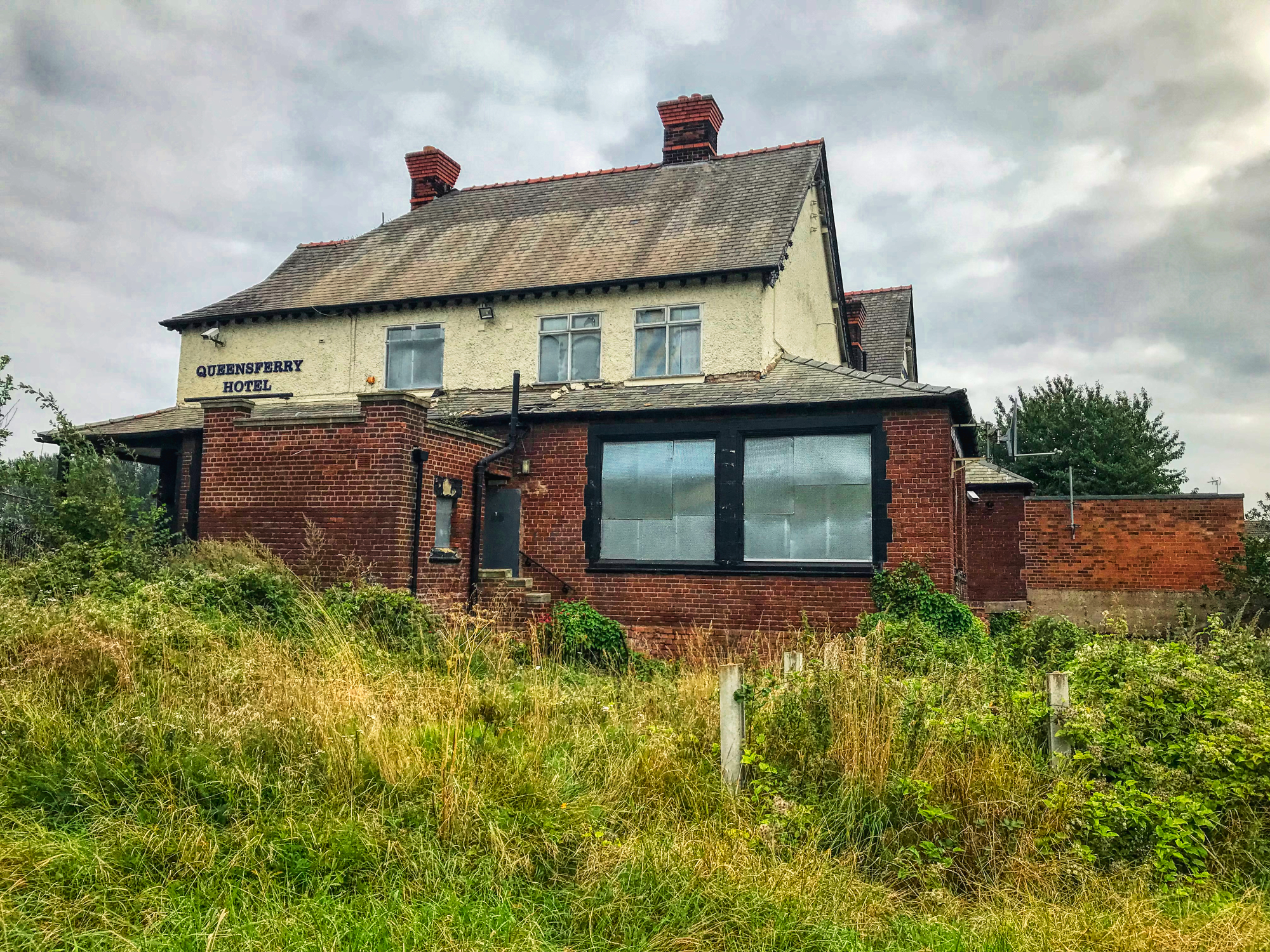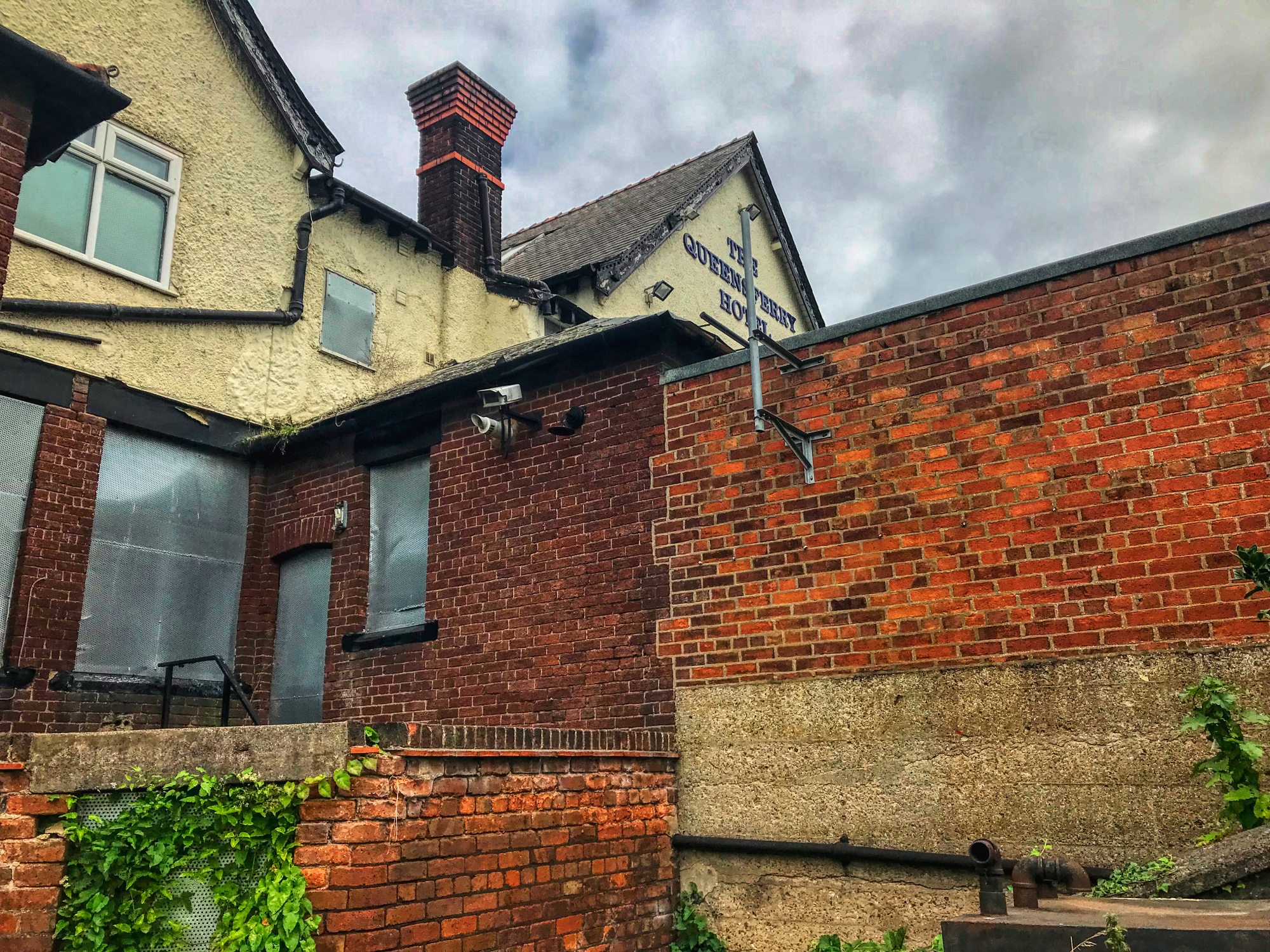 The Queensferry Hotel was off-limits that day, and so we left sulking and made out way to the next one, an ex-strip club, known for swingers, sadomasochists, and transvestite dogs.

The Wellington
This is what you come out of hibernation for, I mean just look at it.. what a delight your eyes are feasting upon.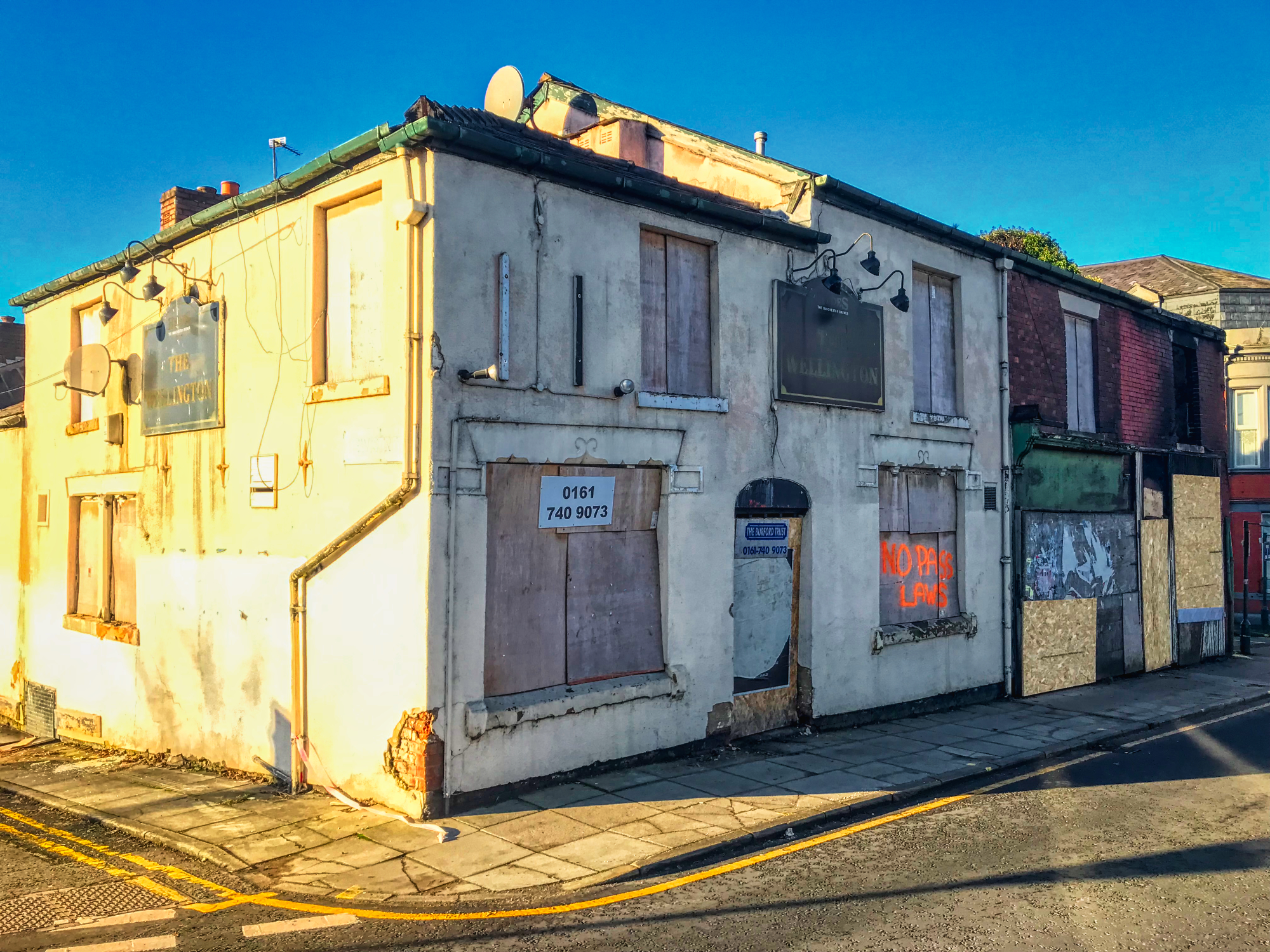 As well as the pub which you can barely make out the sign for, there's something next door which has been burnt out on the top floor.
@anidiotexplores has looked at this in the past and tells me it stunk of weed. It could have been a 'grow', or to the uninitiated, an illegal cannabis farm.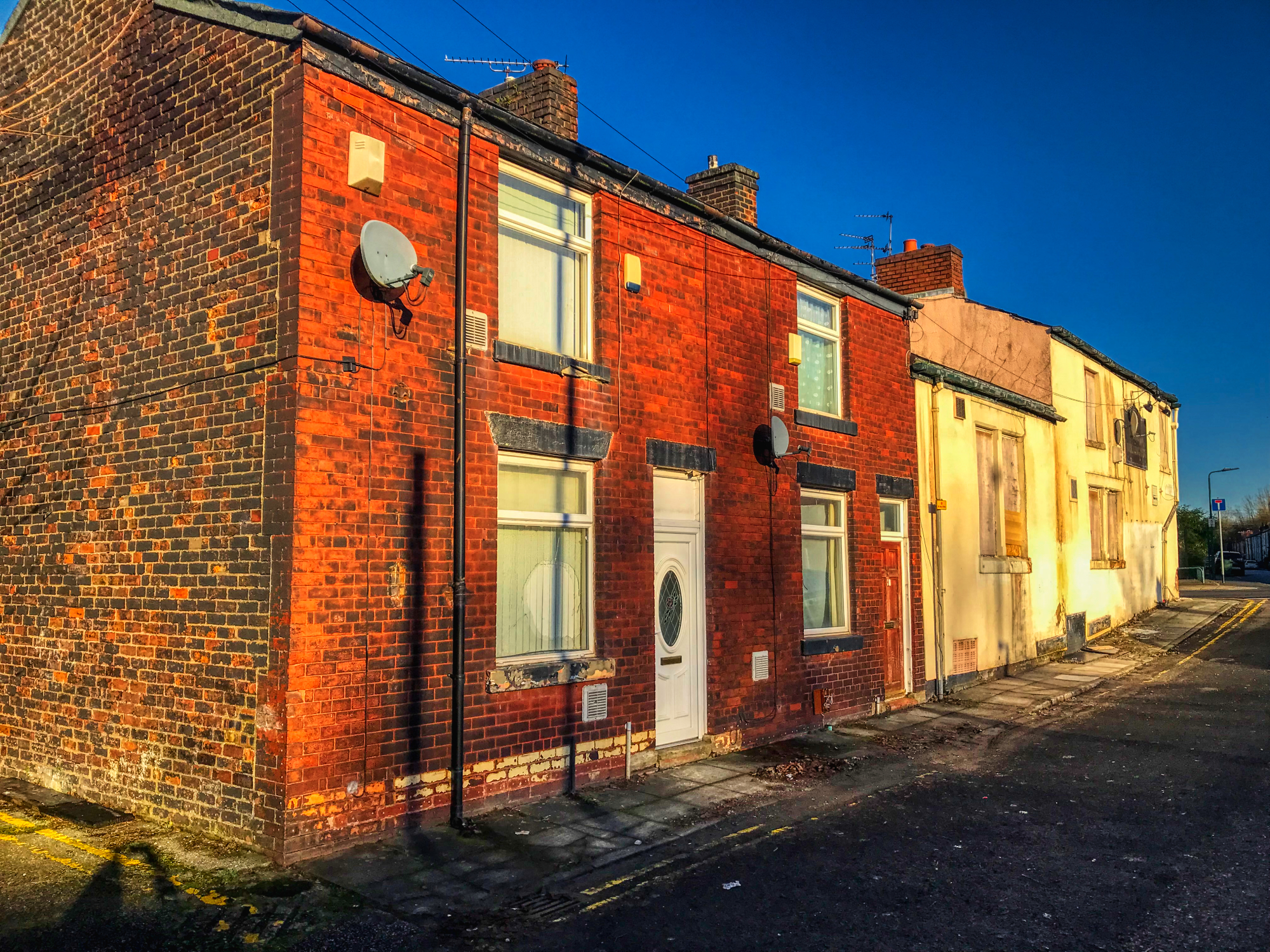 A couple of houses are attached to the Wellington and we were uncertain whether they were inhabited.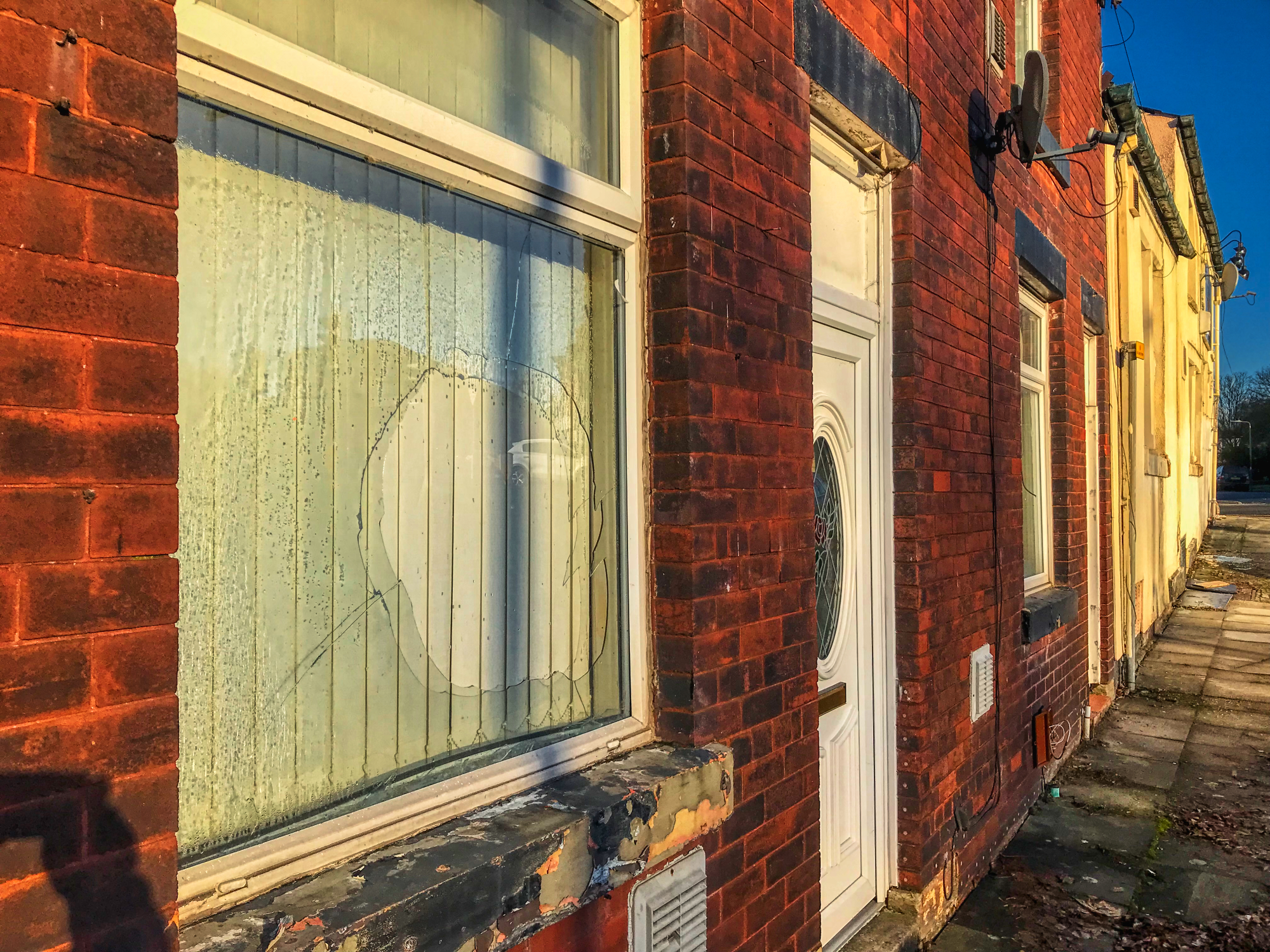 One had a smashed window, but it was the inside pane of a double-glazed window.
So what's been going on in there then?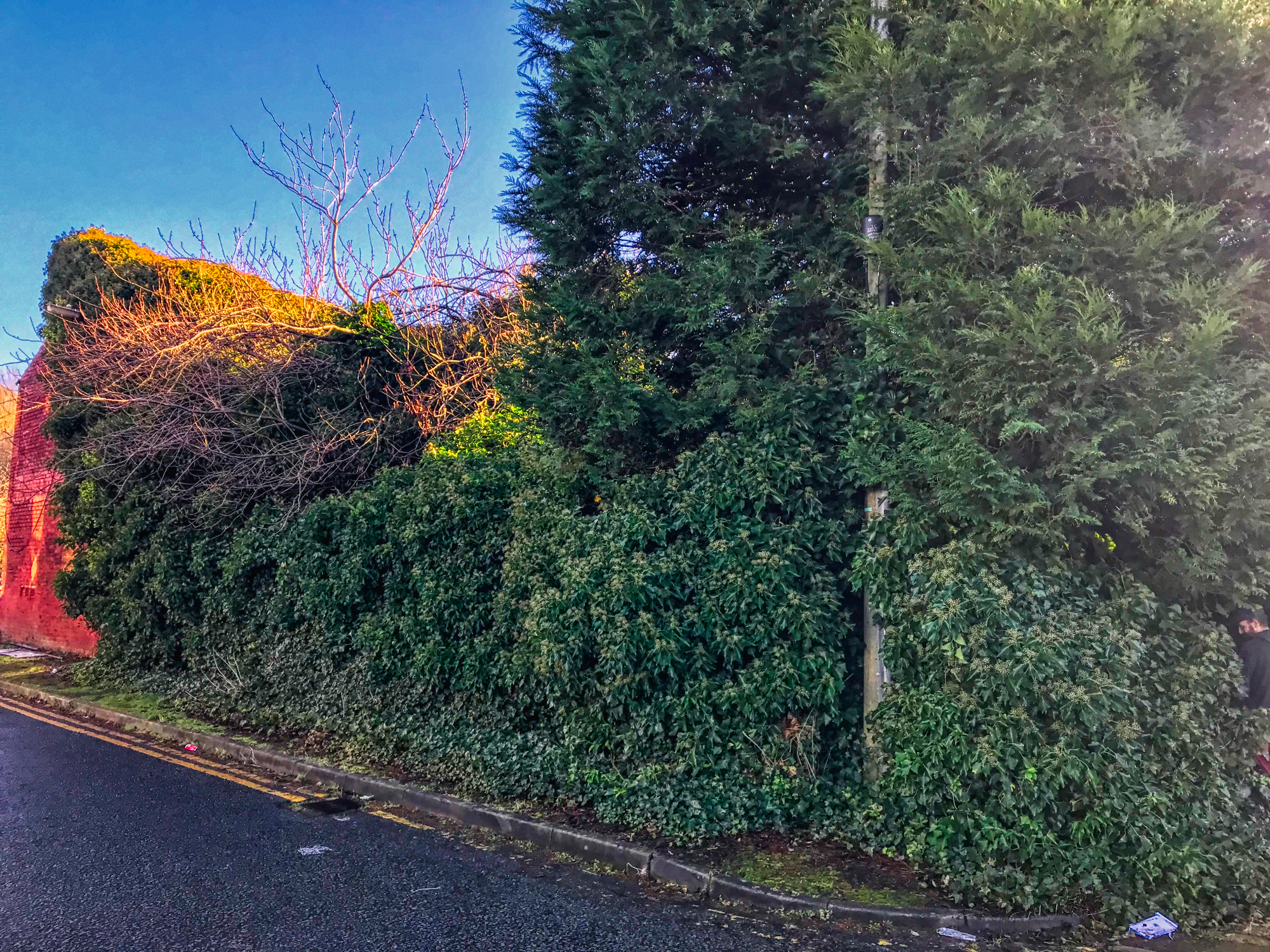 The wall while not so tall was opposite an office block and looked a daunting climb.
@anidiotexplores took it upon himself to have a mooch around the back, hoping the neighbours do not actually exist and possibly finding a back entrance.
I am a little jealous of his cat burglar climbing skills, he was over that left wall in seconds.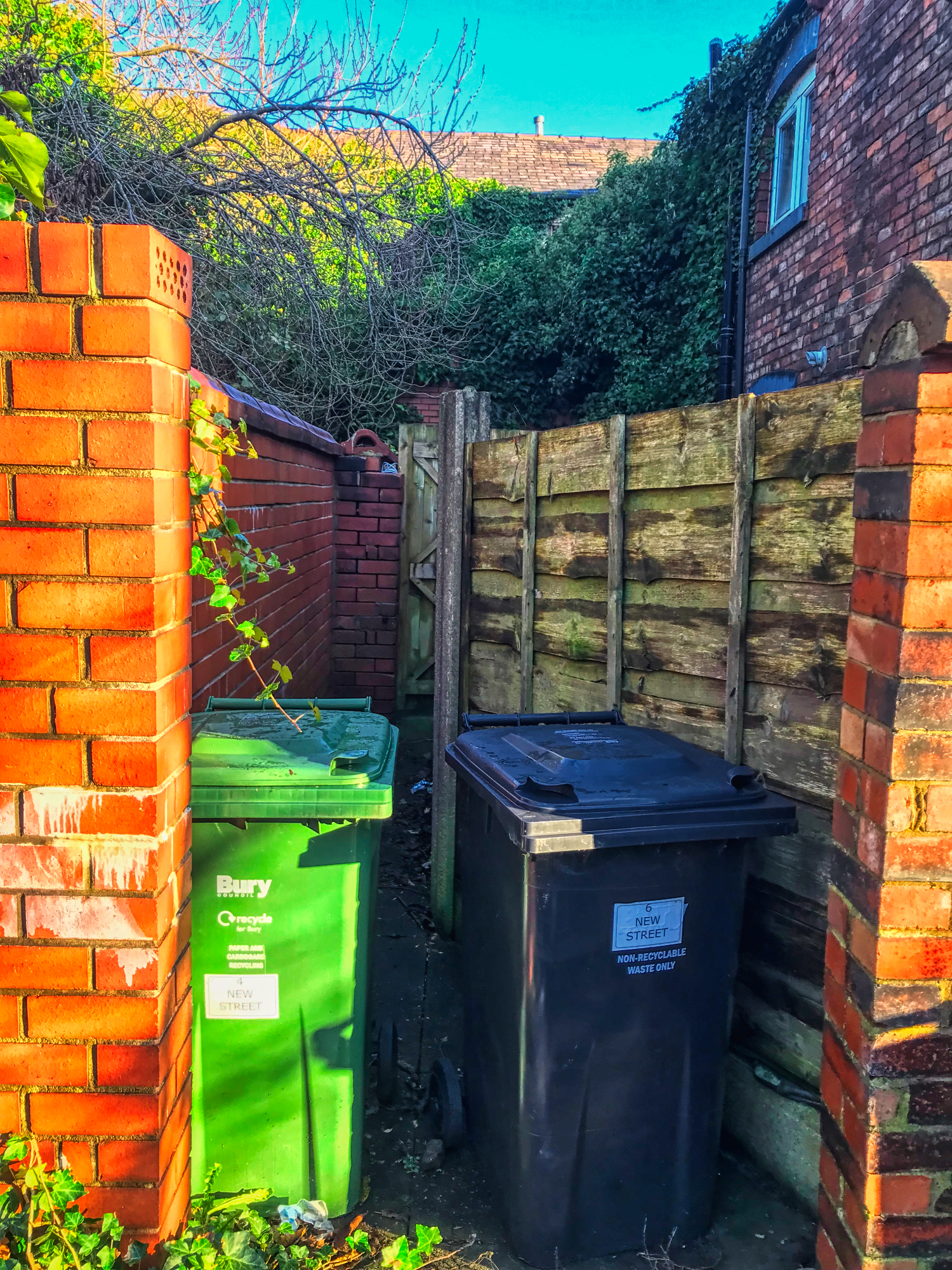 A few grunts and distraught 'ow's' later he retreated telling me stories of bushes that looked solid which were not and boarded entranceways.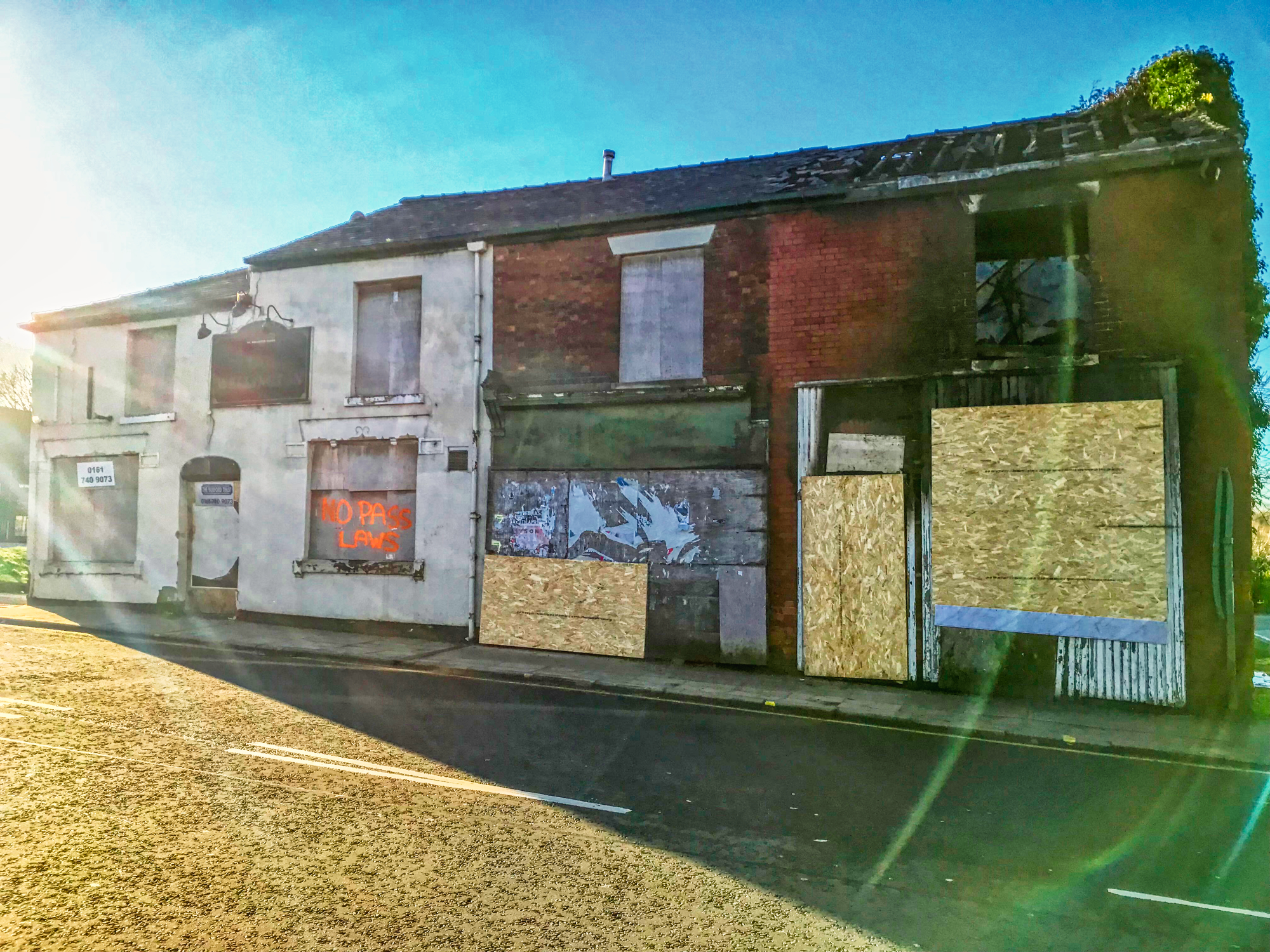 I am still wondering how that upper room got torched if you can't get in easily to harvest your cannabis. It's one of today's greatest mysteries and will be on TV's Discovery channel soon.

Do you like posting your Urbex content and photography for FREE on Facebook and YouTube? I like to get some form of reward for my work and every time I create I do just that. Take a look at The Urbex Community on HIVE.
If you want to keep creating for FREE then ignore what you are reading. If you want to be like me and gain something other than BUGGER ALL for your work then click here and learn about posting on the HIVE blockchain.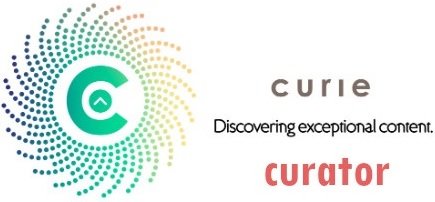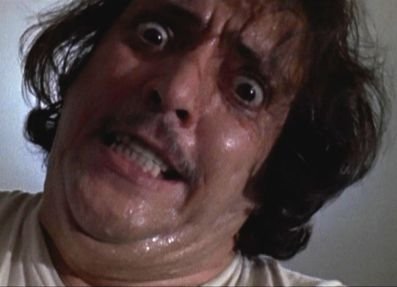 If you found this article so invigorating that you are now a positively googly-eyed, drooling lunatic with dripping saliva or even if you liked it just a bit, then please upvote, comment, rehive, engage me or all of these things.
---
---