Fails of the Urban Explorer: A Quartet of Failures VI

It's been almost 3 months since I posted a 'Fails' article. These are locations where I failed to get access to the properties despite my best efforts.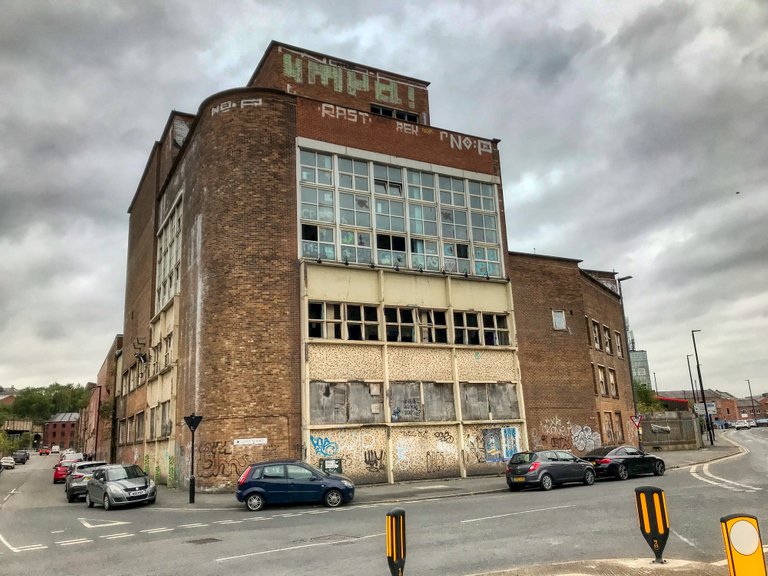 As with the 'Tales', some of them come with a story and this is what I tend to focus upon. I may re-visit some of these later if I gain more information they are accessible.

Canon Brewery
Sheffield was one of the last visits @dizzydiscovery and I made before winter and the lockdown put an end to our bi-weekly expeditions.
We had a lot of success in the city of steel besides Canon Brewery which I was told (by another explorer), had been recently sealed just before we visited.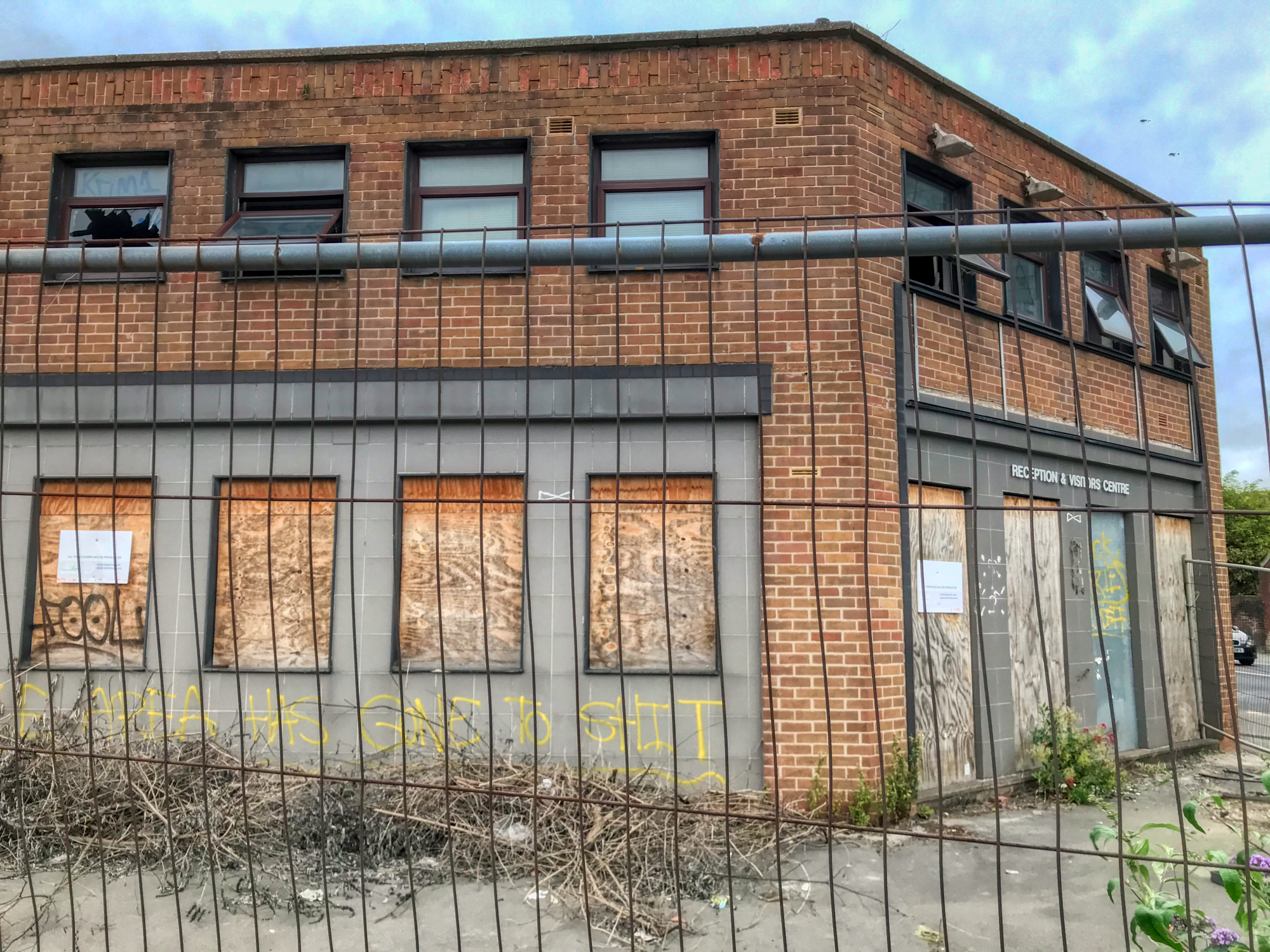 ...'herras fencing is usually not an issue, unless there are lots of spectators witnessing what you are doing, which was the case at Canon Brewery'...
I love the fact there is some overlap to Urbex with the LightPainters Community and that some of the guys in that community know about these locations.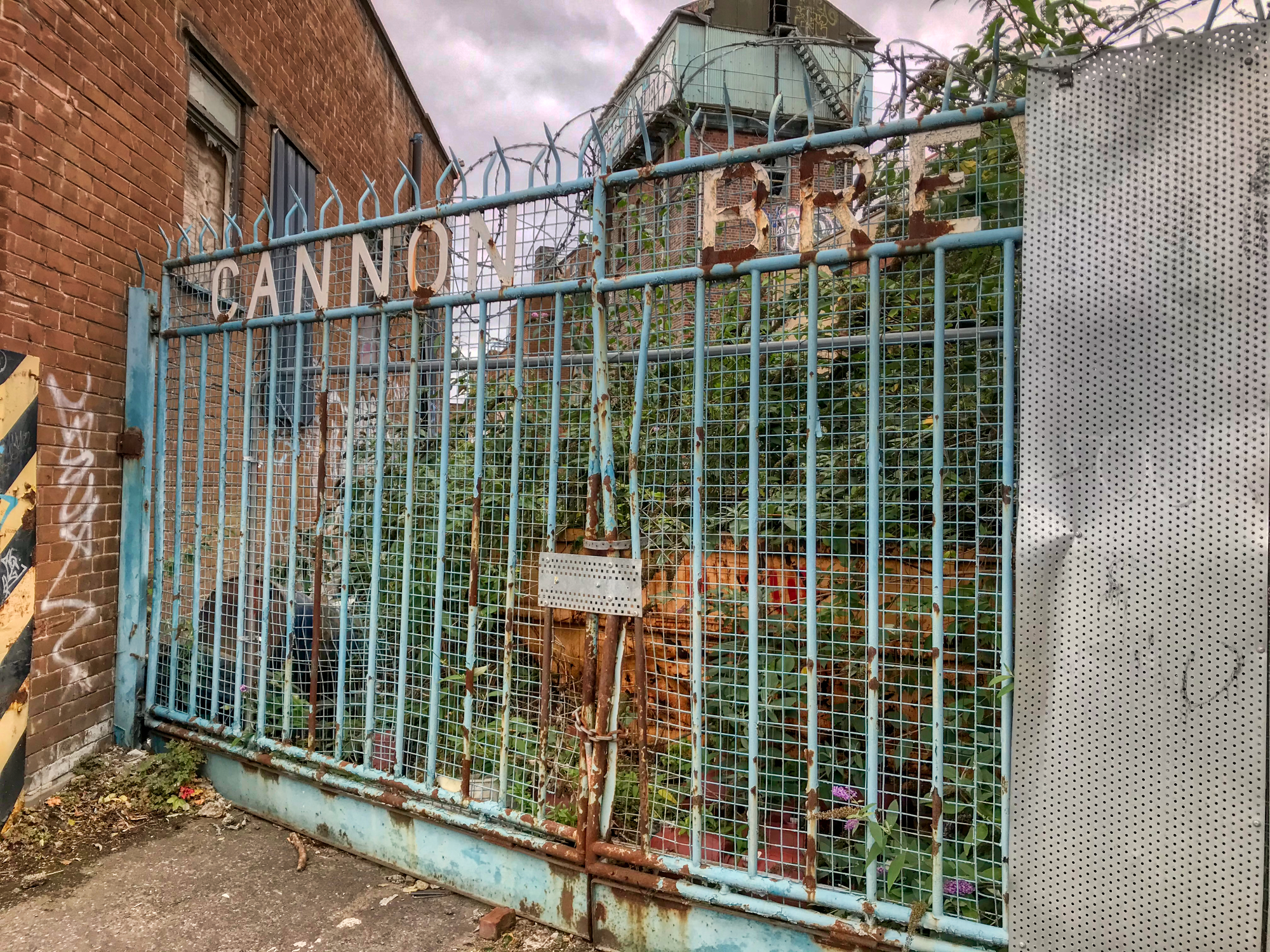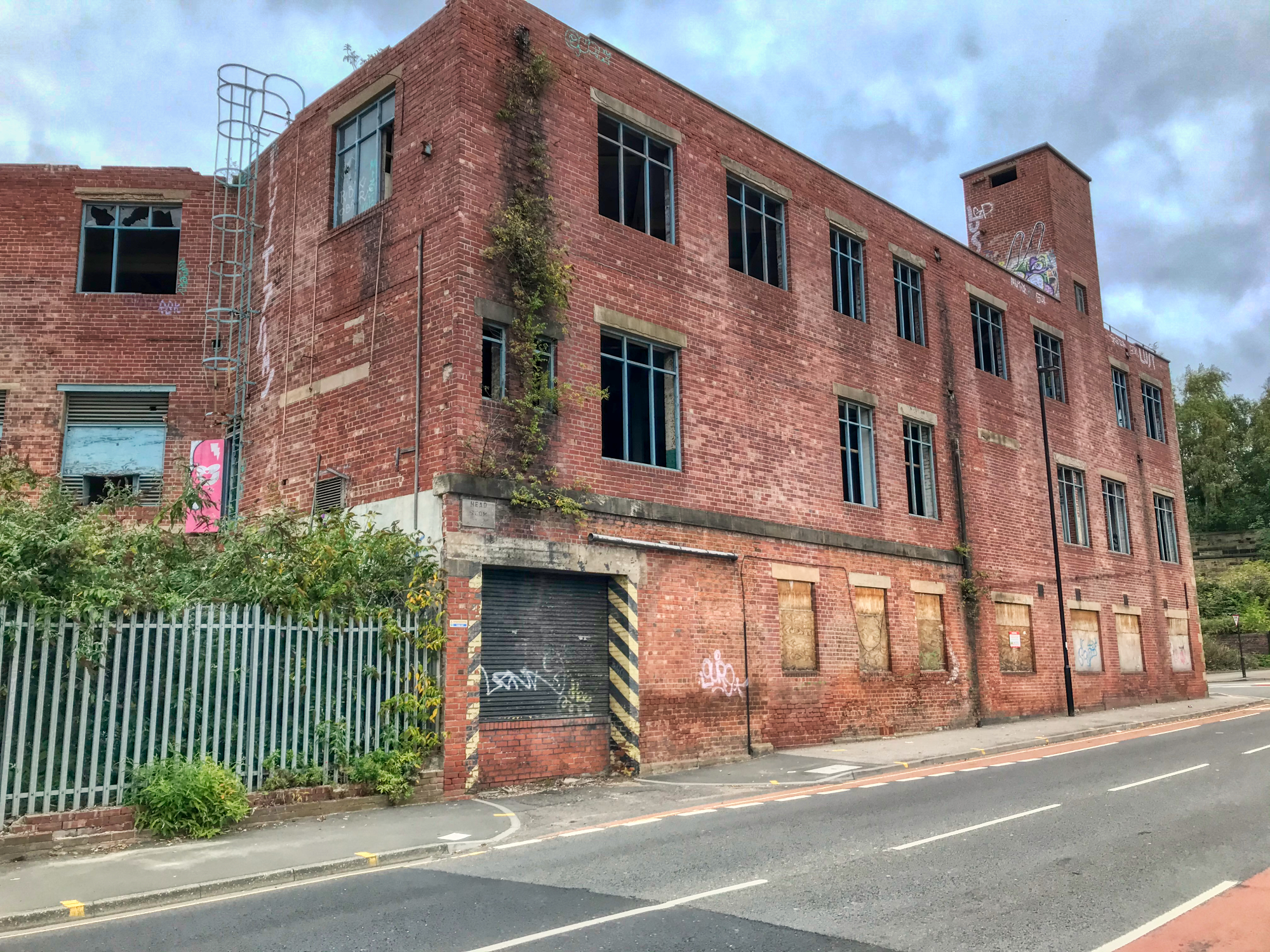 @fastchrisuk recently mentioned to me that the Brewery was only assessable if you are anorexic.
I had a good look around Canon Brewery and found no weak points at all, even if you are a skinny bastard. There appears to be no way in at the moment.

The Glossop Pub
During the same day as our Sheffield expedition, we needed to transverse the Snake Pass over the Peak District. At the foot is a town named Glossop and I had earmarked an old looking pub to check on the way.
The google maps view looked like it was a case of jump through a window and you're in.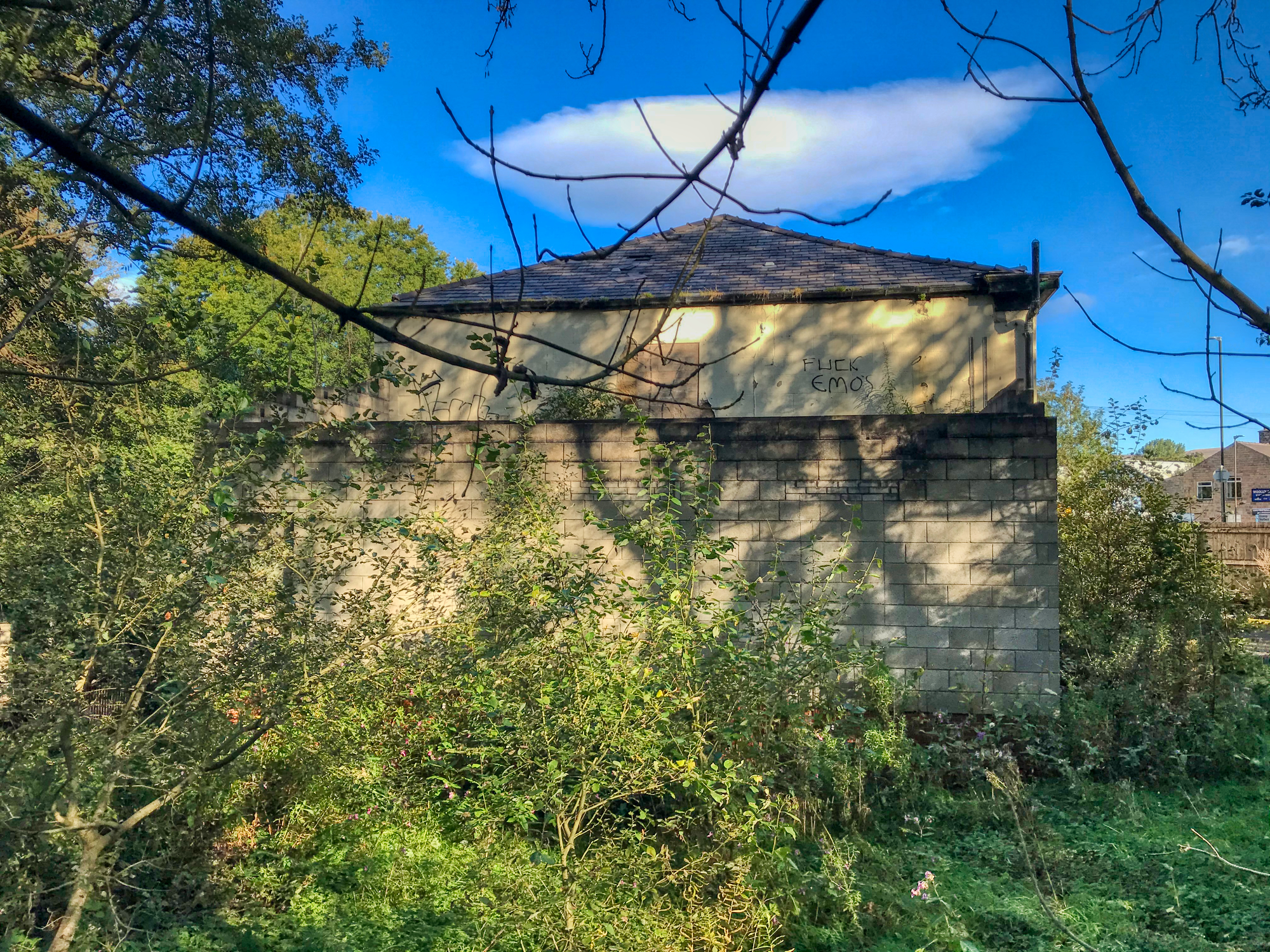 Someone had piled some concrete bricks against the said window so unless you want to wade through the river at the rear, this one was another no-go.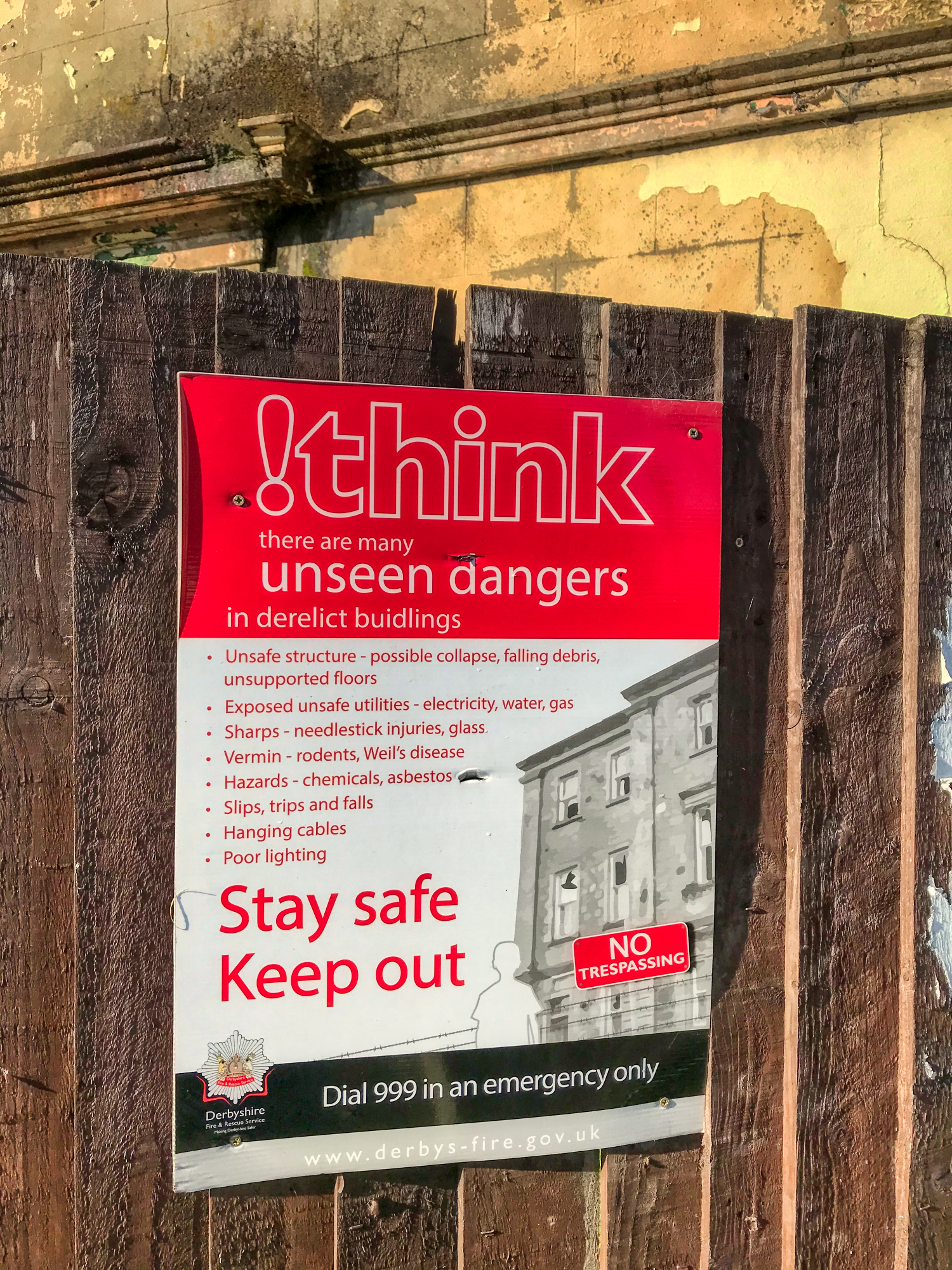 Here are some wise words, but words generally ignored by the likes of me.

Tetrosyl
This one was highly annoying. After finding Tetrosyl and having information that it was empty since 2019 and shortly to be demolished, we didn't want to arse around and scheduled a visit before it was gone forever.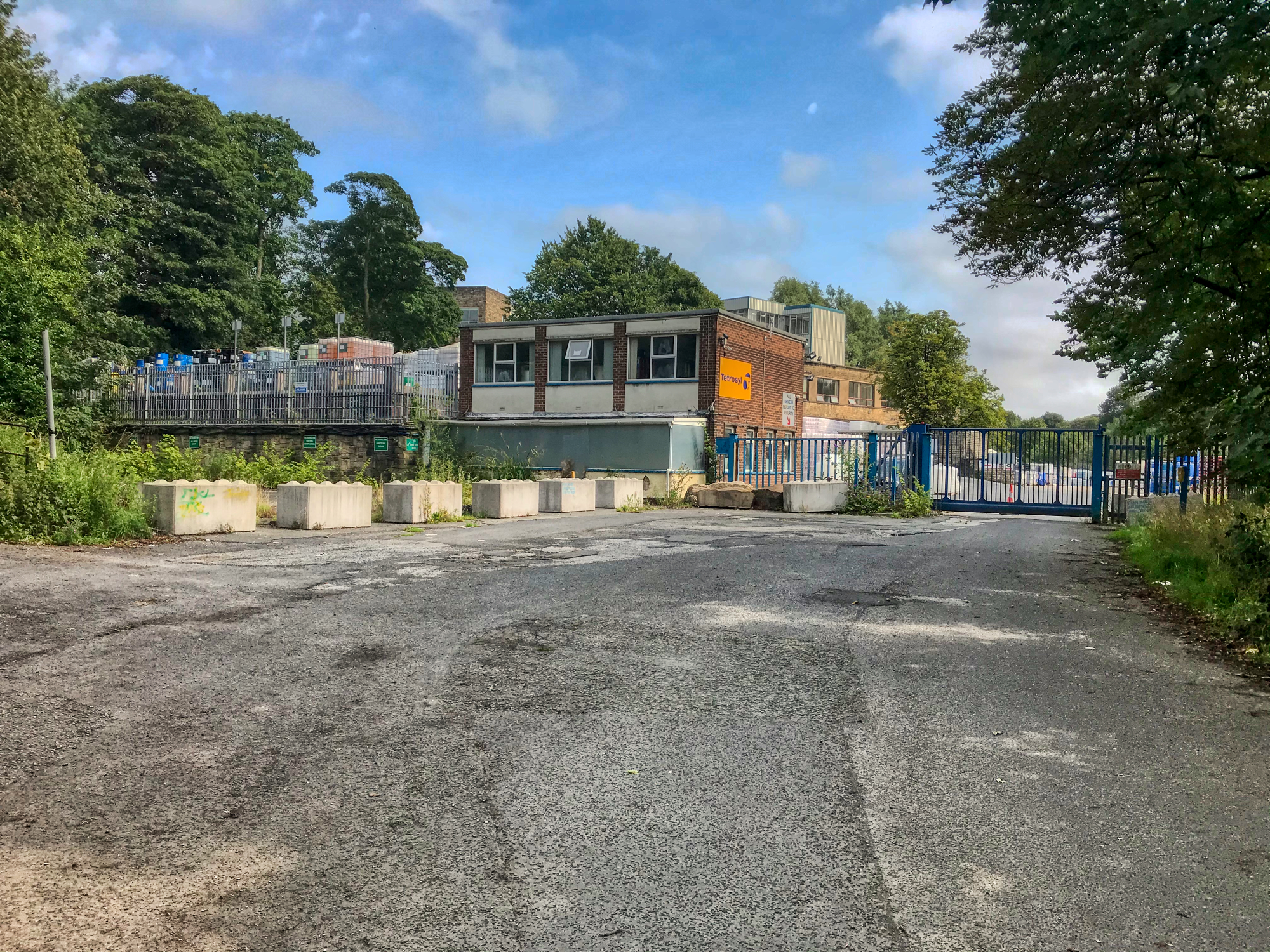 I had managed to pull my calf running the day before so was limping and hoping for a short walk. The walk ended up being huge and the target like a fucking fortress.
Why was it full of goods, locked doors, intact windows, and security?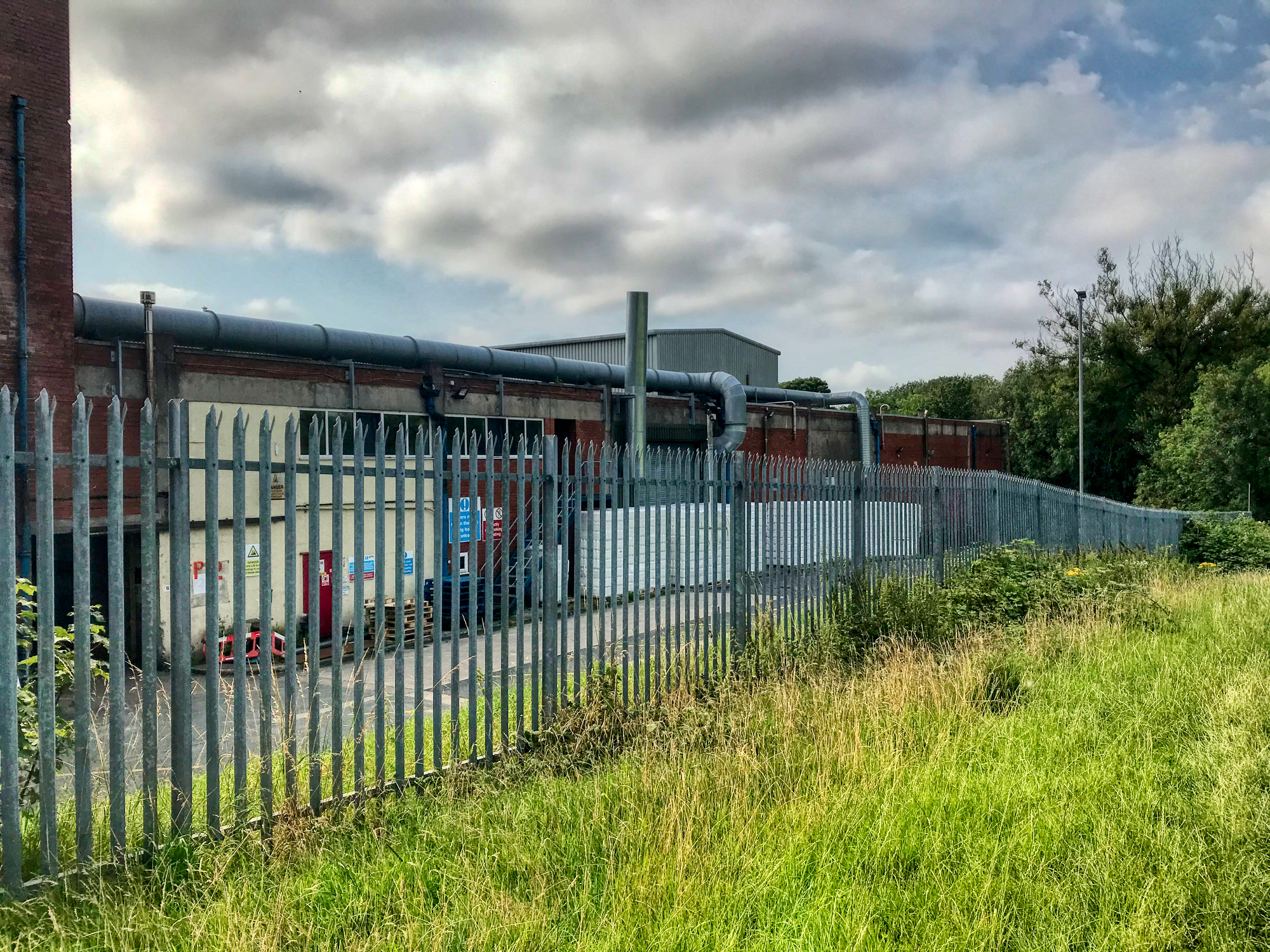 After 45 minutes of farting about, my leg getting sorer, and frustration setting in, we left disappointed. Tetrosyl looked nothing like the posts I had seen, which was an industrial mess and a wasteland in some areas.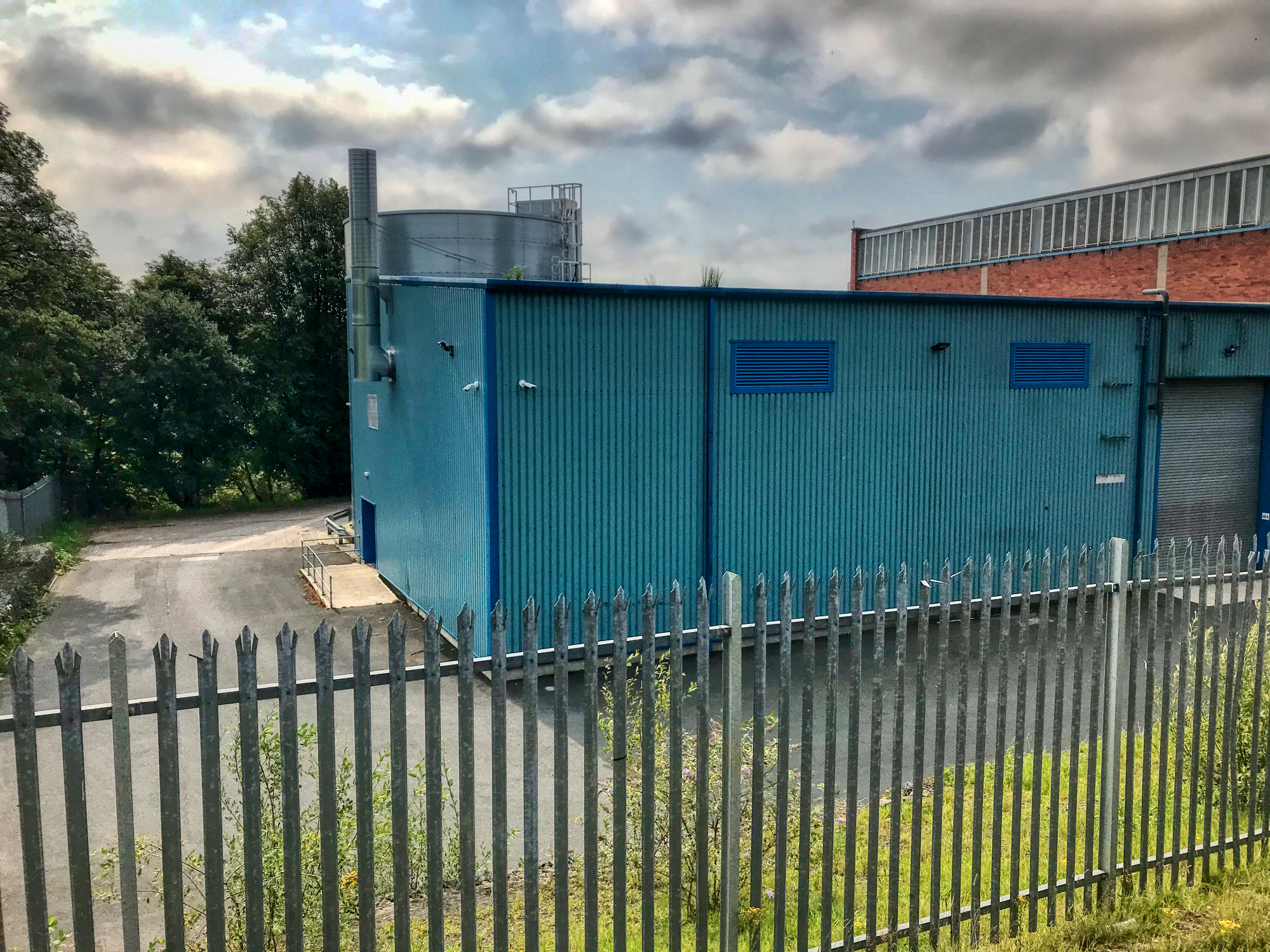 After returning home, I discovered we had visited the 'new' Tetrosyl location; a working business. Was it any wonder we were getting strange looks from the active security?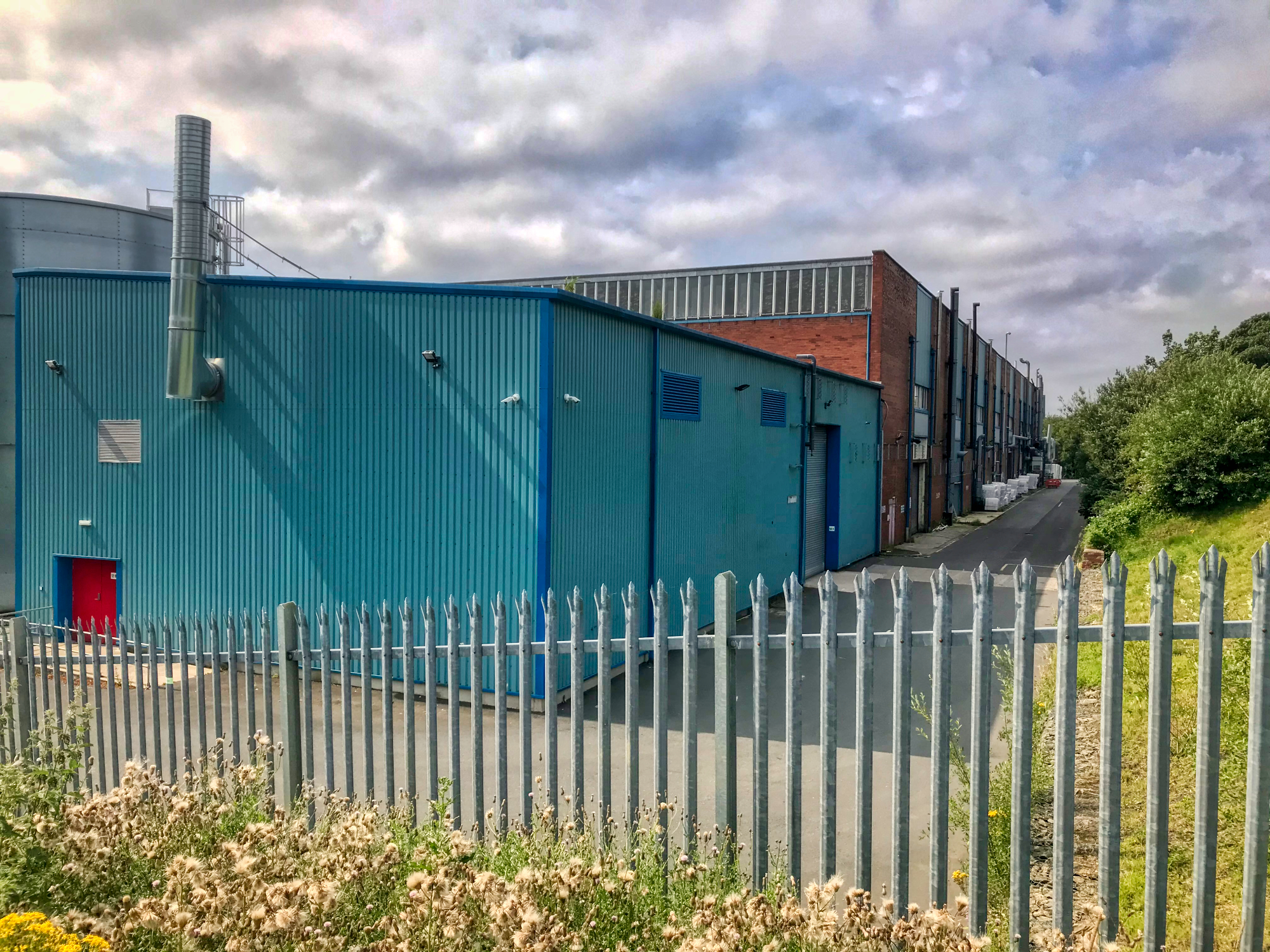 We did visit the 'old' abandoned Tetrosyl site a few weeks later and were successful. That is another tale and will be told in time.

The Hebrew House
This is named so for the large 'sticker' plastered to the side of this large detached property. Whether Hebrews are living there is highly debatable.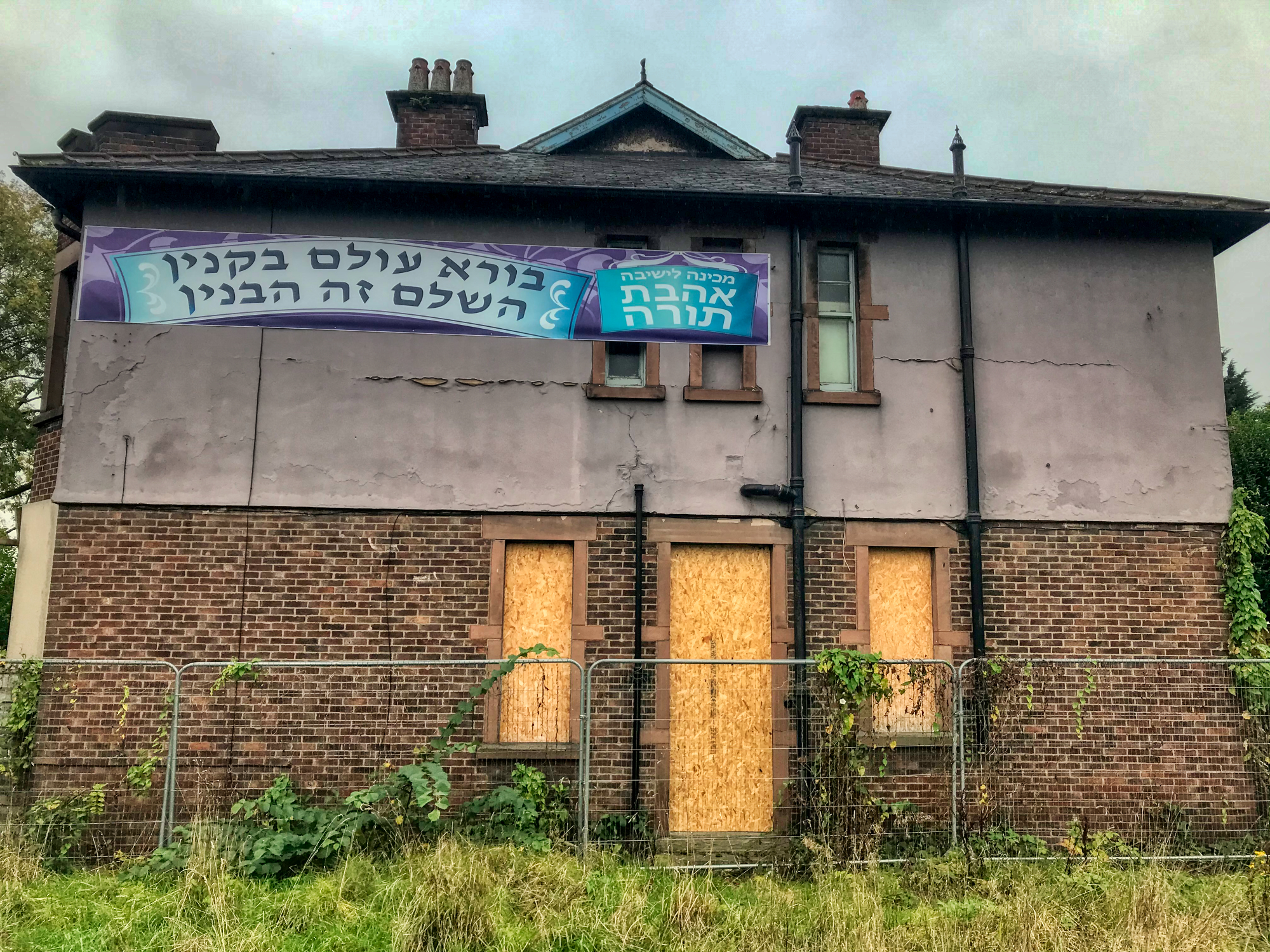 Reports were that the squatters living inside were a little tetchy about visitors and could attack visitors with knives.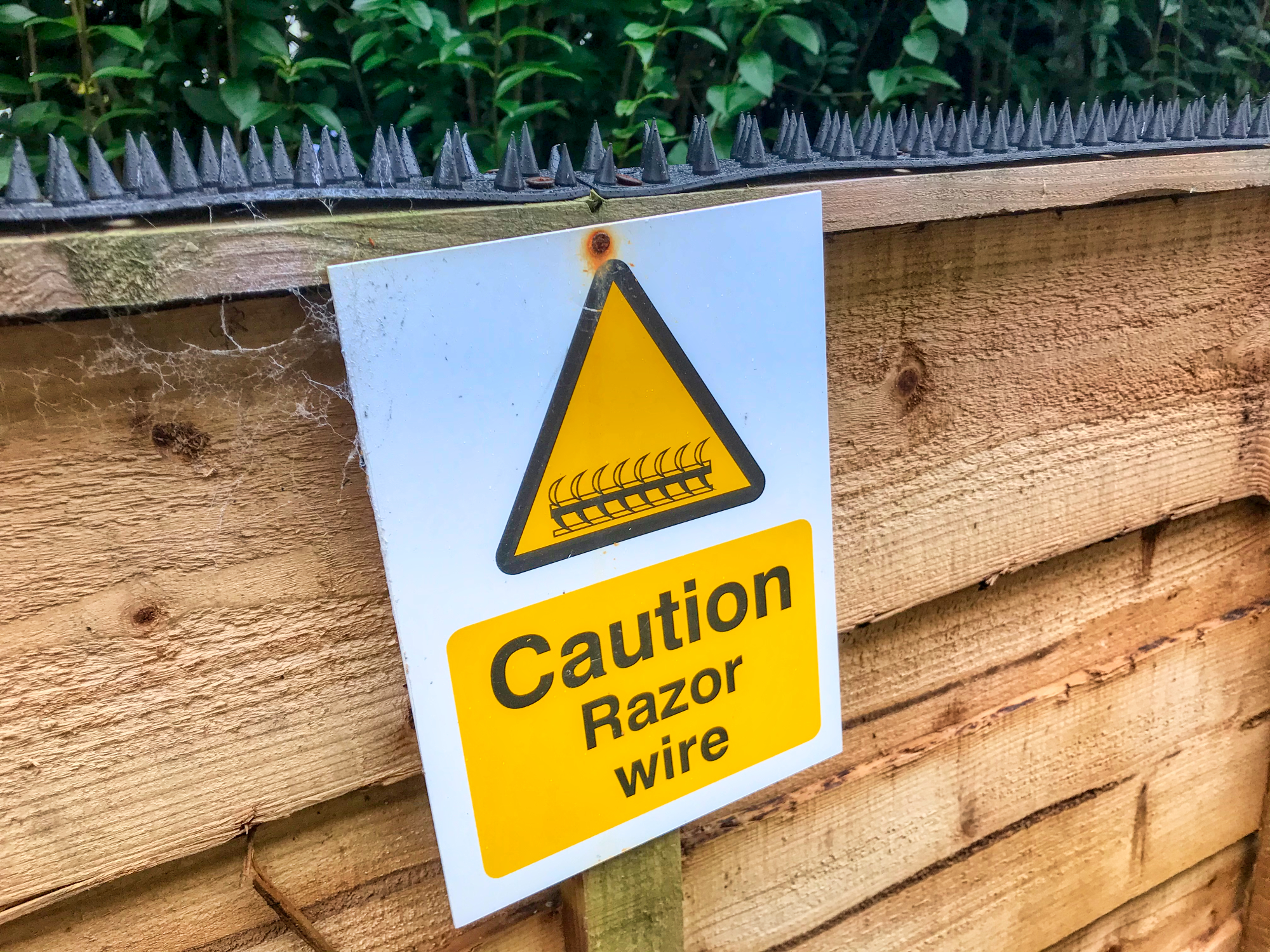 Did this deter us; not a chance! If you want excitement then don't stray away from it.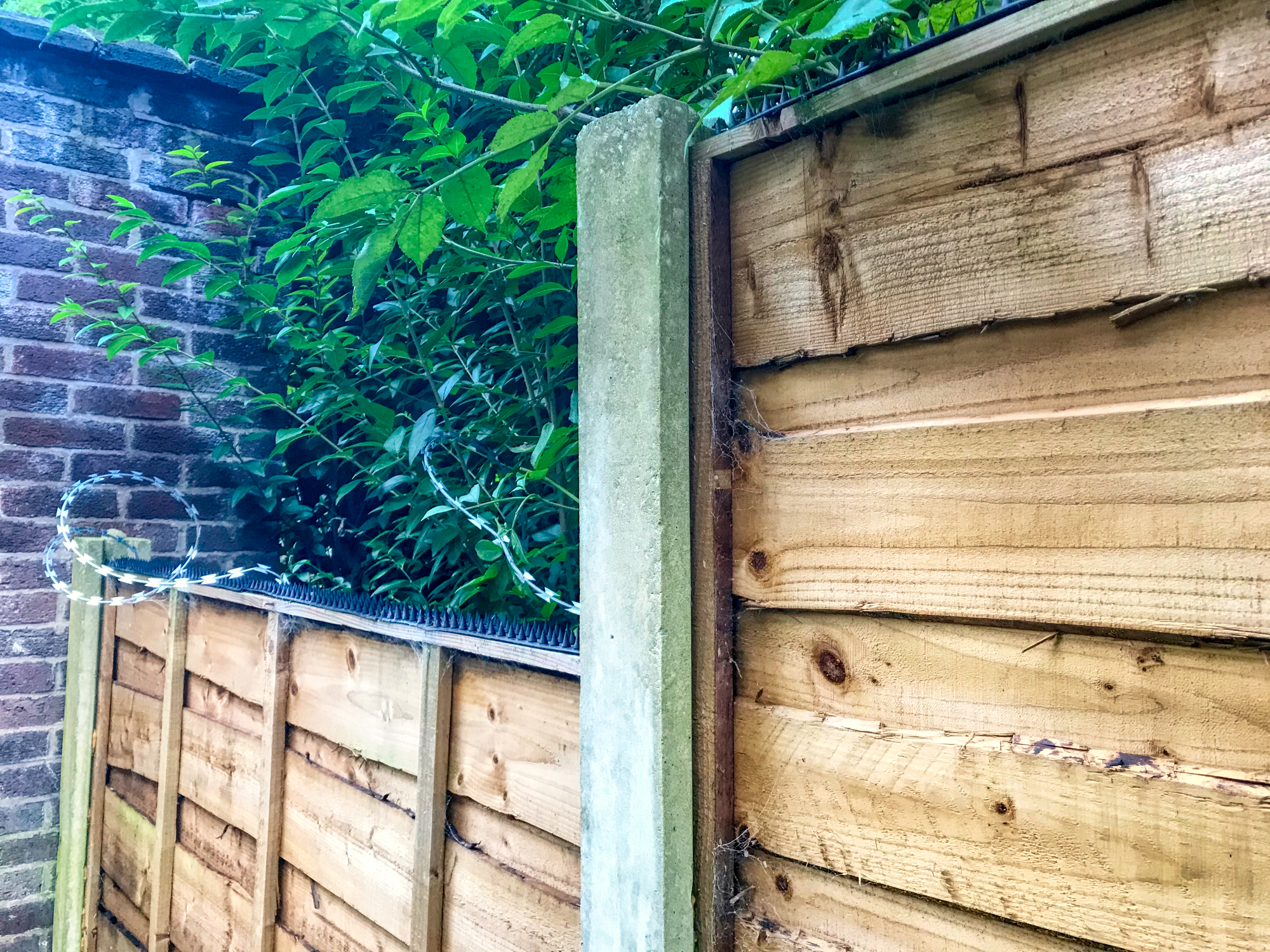 They do like their razor wire and spiky materials here, which are completely ineffective as you can walk in through the front gate.
As for getting inside, some new concrete blocks have been added to the old entrance point, so unless you are extremely skinny then you can forget about getting in there.
While @dizzydiscovery checked the entrance, a large piece of rotting wood fell away cracking him hard on the back and whacking my hand. I didn't move quick enough to avoid it.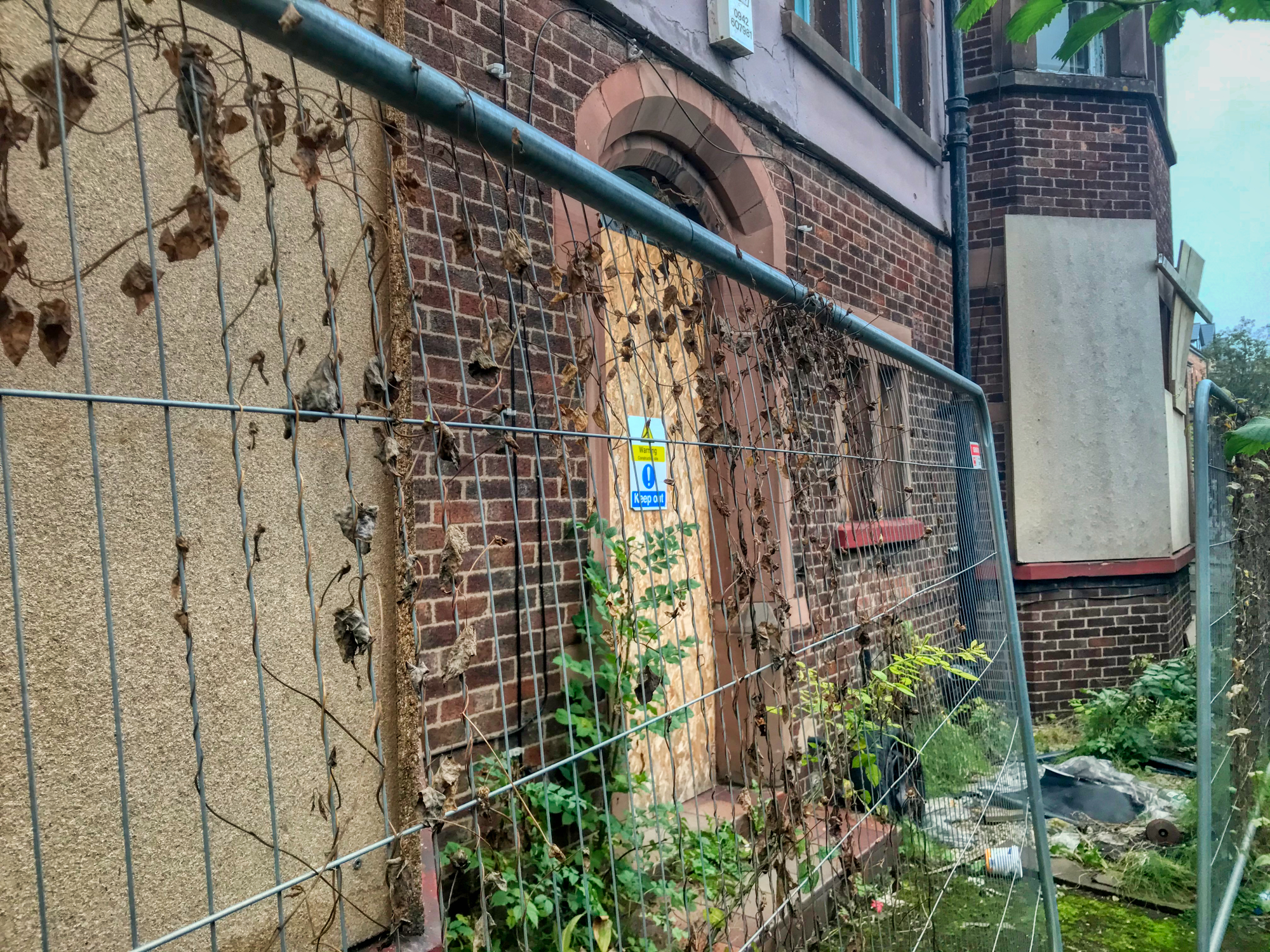 There was a little blood, but it stung more than anything. He seems to have a tough rugged back, as after some initial swearing I heard little else.
Such are the risks you get when inspecting dodgy rotting window frames.

Do you like posting your Urbex content and photography for FREE on Facebook and YouTube? I like to get some form of reward for my work and every time I create I do just that. Take a look at The Urbex Community on HIVE.
If you want to keep creating for FREE then ignore what you are reading. If you want to be like me and gain something other than BUGGER ALL for your work then click here and learn about posting on the HIVE blockchain.

Earn FREE EOS from Coinbase by taking partaking in a simple quiz here
Earn currency while you play brewing virtual beer with CryptoBrewMaster
Earn currency while you play and become a global Rock Star with Rising Star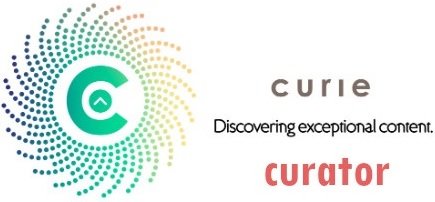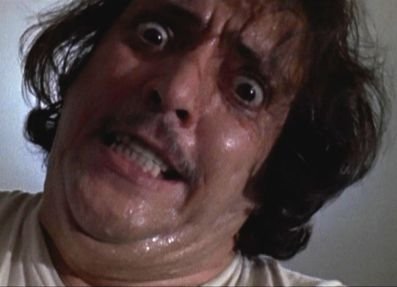 If you found this article so invigorating that you are now a positively googly-eyed, drooling lunatic with dripping saliva or even if you liked it just a bit, then please upvote, comment, rehive, engage me or all of these things.
---
---