Travel with LightCaptured - enjoying Granada, Andalusia, Spain, with 31 scenery photos
Destiny brought me to Granada, one of the famous Andalusian cities in Spain.
I had the luck and the pleasure to have a couple of day to really enjoy the city, mostly by foot, of course, having my favorite camera with me.
My first encounter with the city was exactly what I expected, a large, noisy and busy establishment, housing the colorfulness of the people of Andalusia and the myriad of tourists visiting the place and its surroundings.
I was really happy that we had a dedicated parking slot so I can "abandon" the car for a few days and just stroll, however I feel it is necessary.
So, the first day begins...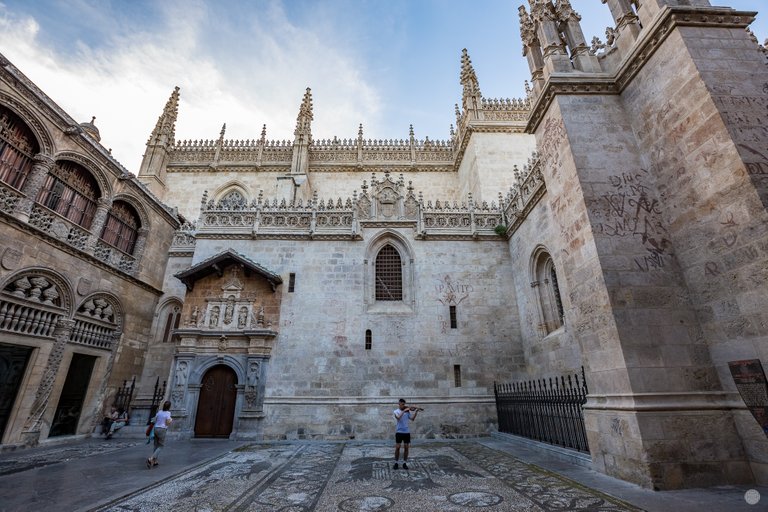 No ordinary streets with ordinary views there. The architecture is breath taking.
Prepare for neck pains coming from that constant looking up! :)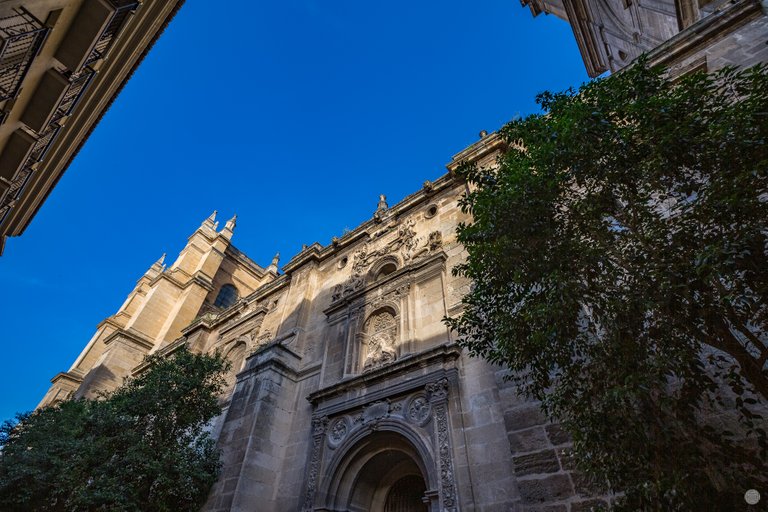 Beautiful colors of the residential buildings.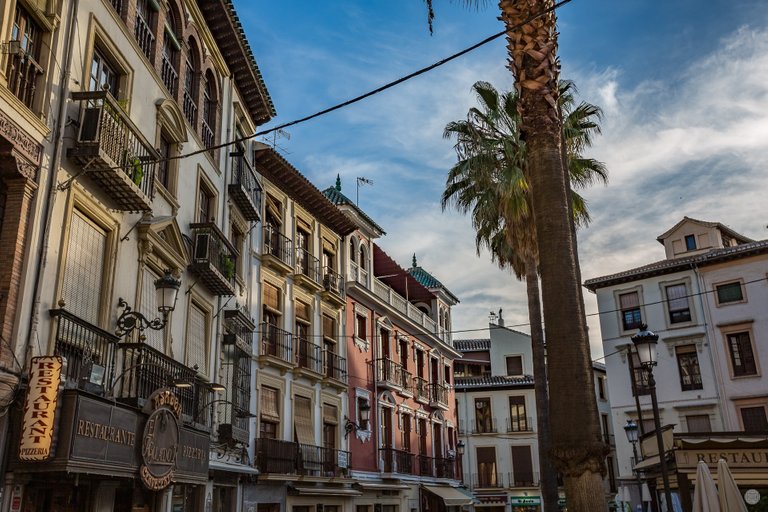 The ornaments of the old buildings did not seize to amaze me.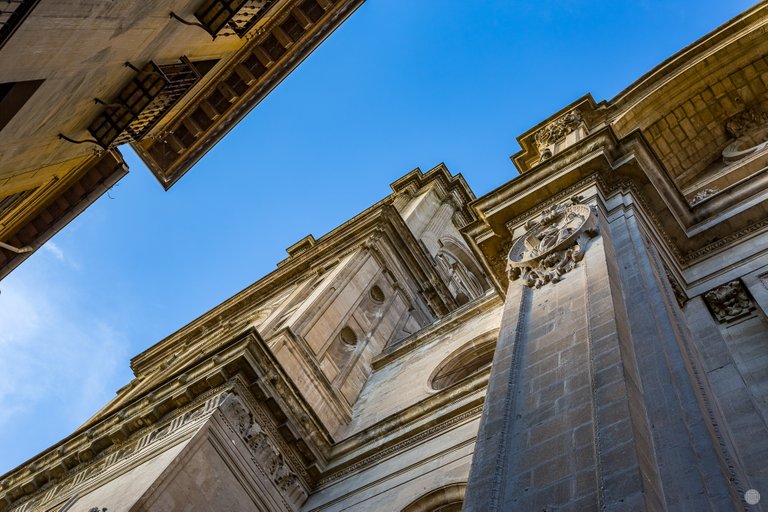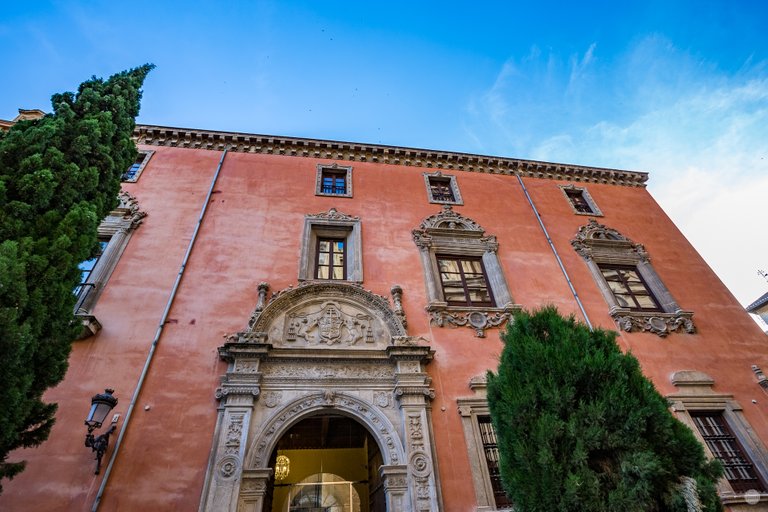 You probably saw the street musician performing on the first photo above.
Plenty of them artists on the streets, try to gain some cash for their everyday need, some to travel, some just seeking more attention. Later on I found out it is not permitted to play in the streets of Andalusia, which I find a bit sad.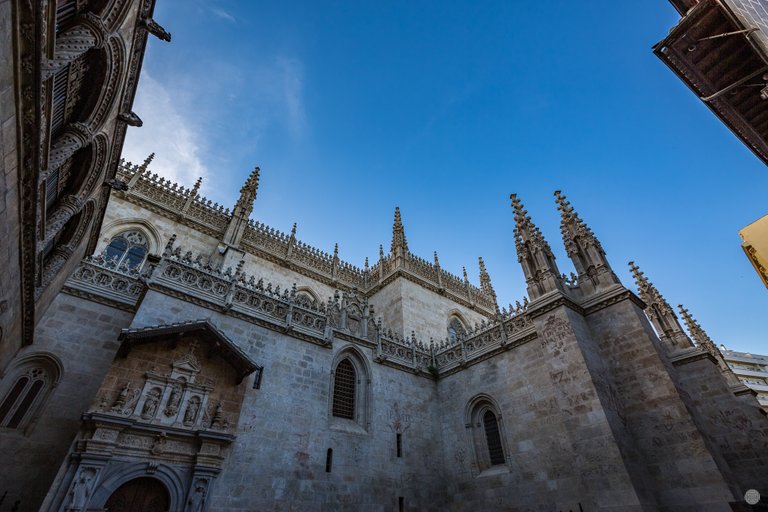 There is feel stunning to walk a narrow street and then suddenly, boom, something spectacular in front of you!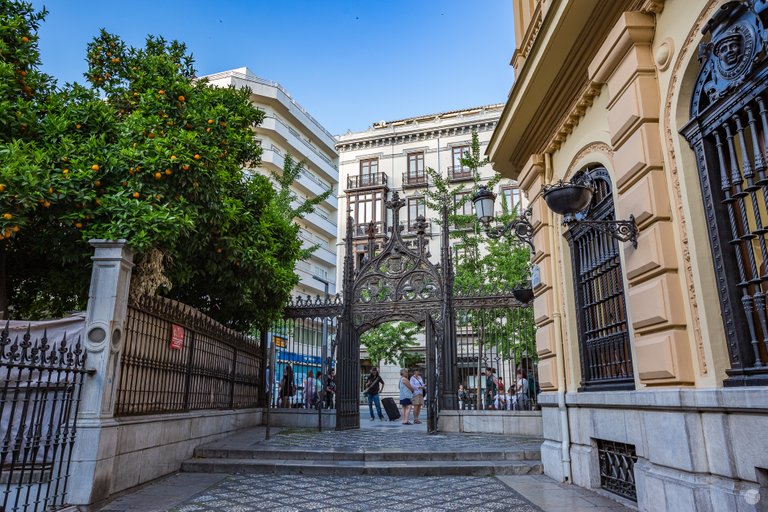 That's unique, indeed: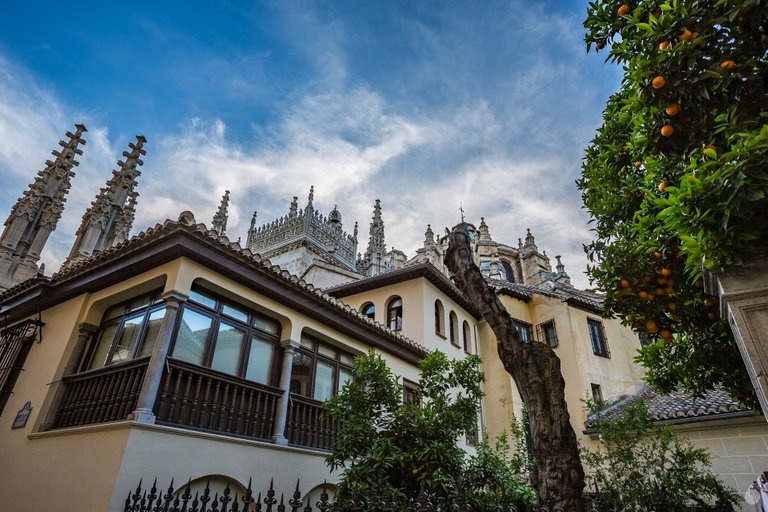 As it is a city built on many hills, there is plenty of steep roads, streets, path walks, you name it. So better bring comfortable hiking shoes if you plan to spend the whole day rambling the streets.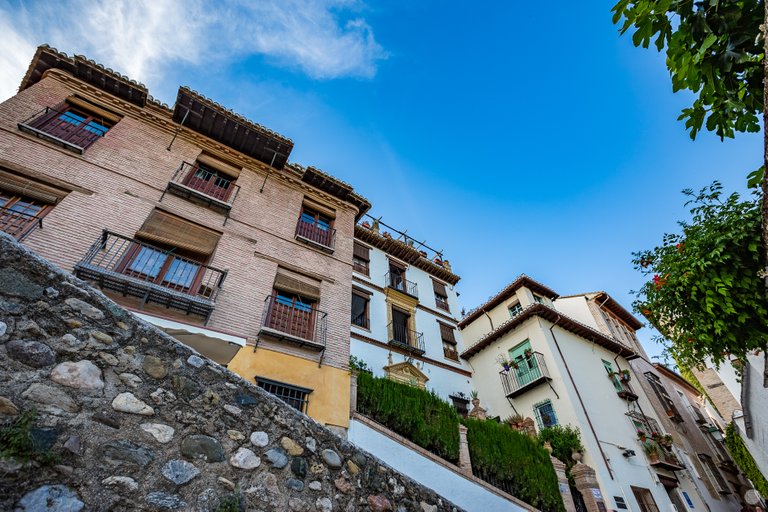 Now what exactly do these young well-dressed women, greeting and waiving at the men passing by? I think we all know what exactly they do. I can't tell if that's permitted or not.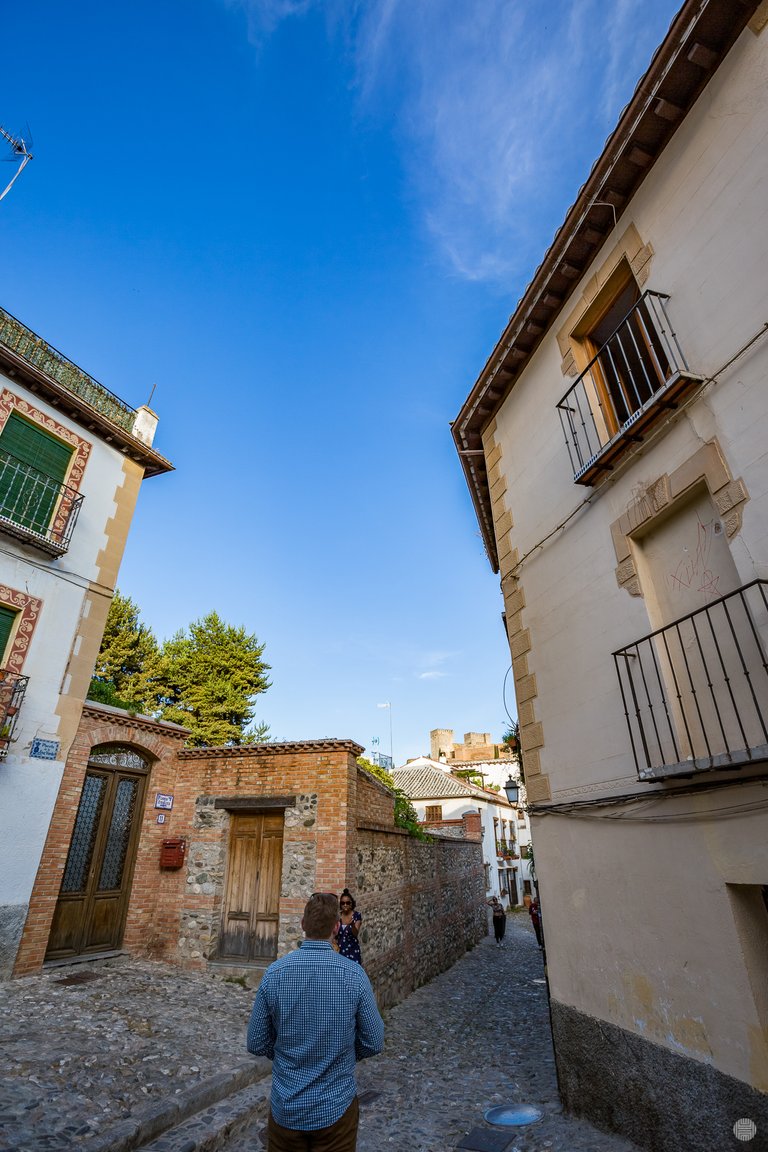 Heavy Eastern and Arabic influence in many architectural details and ornaments.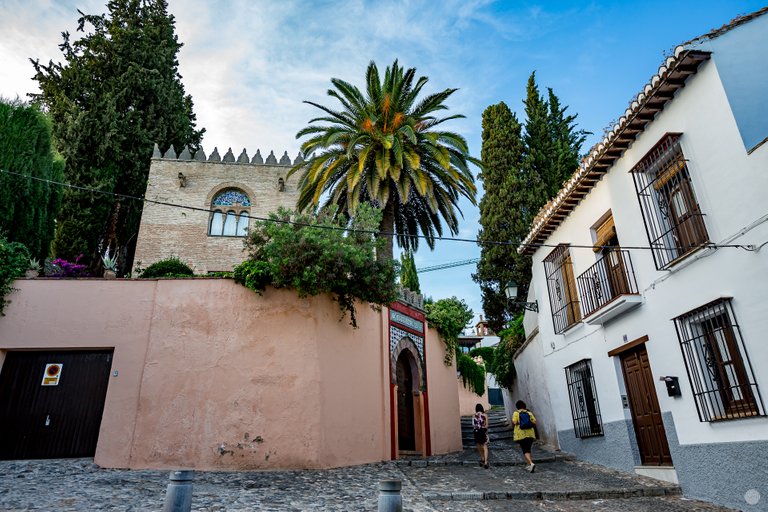 The most of the doors of the old houses I saw where having that origin.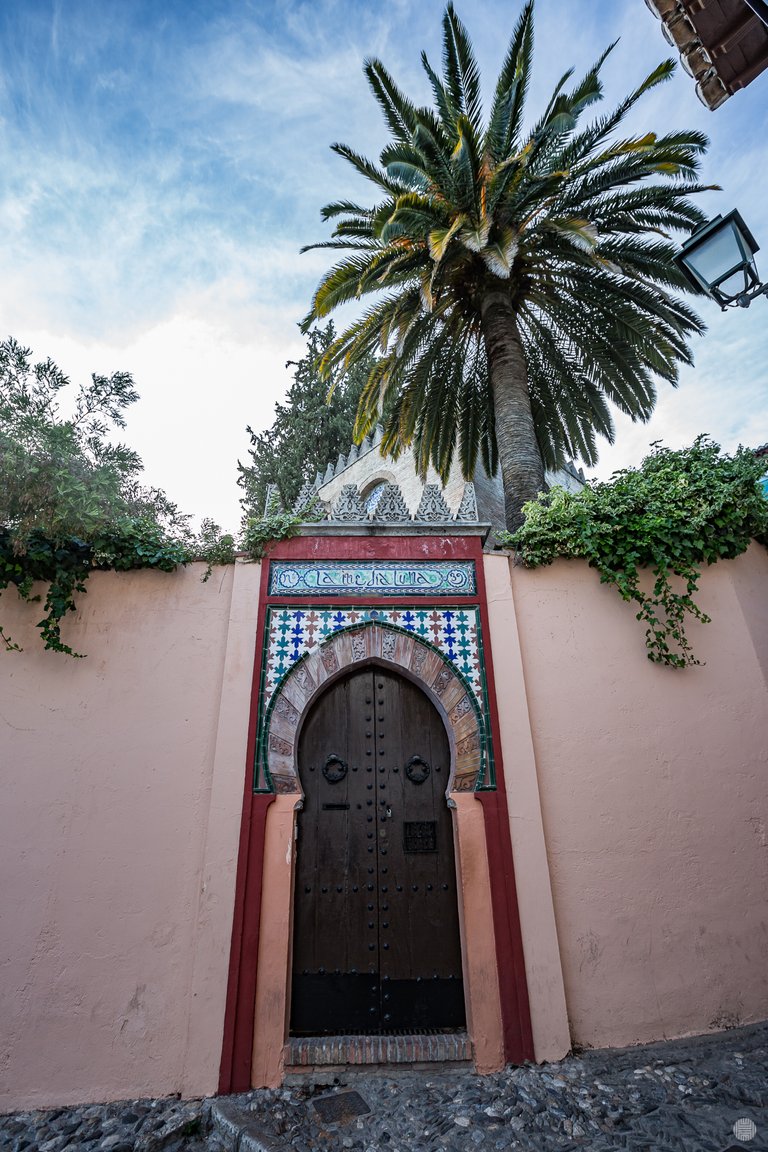 Some of the windows as well.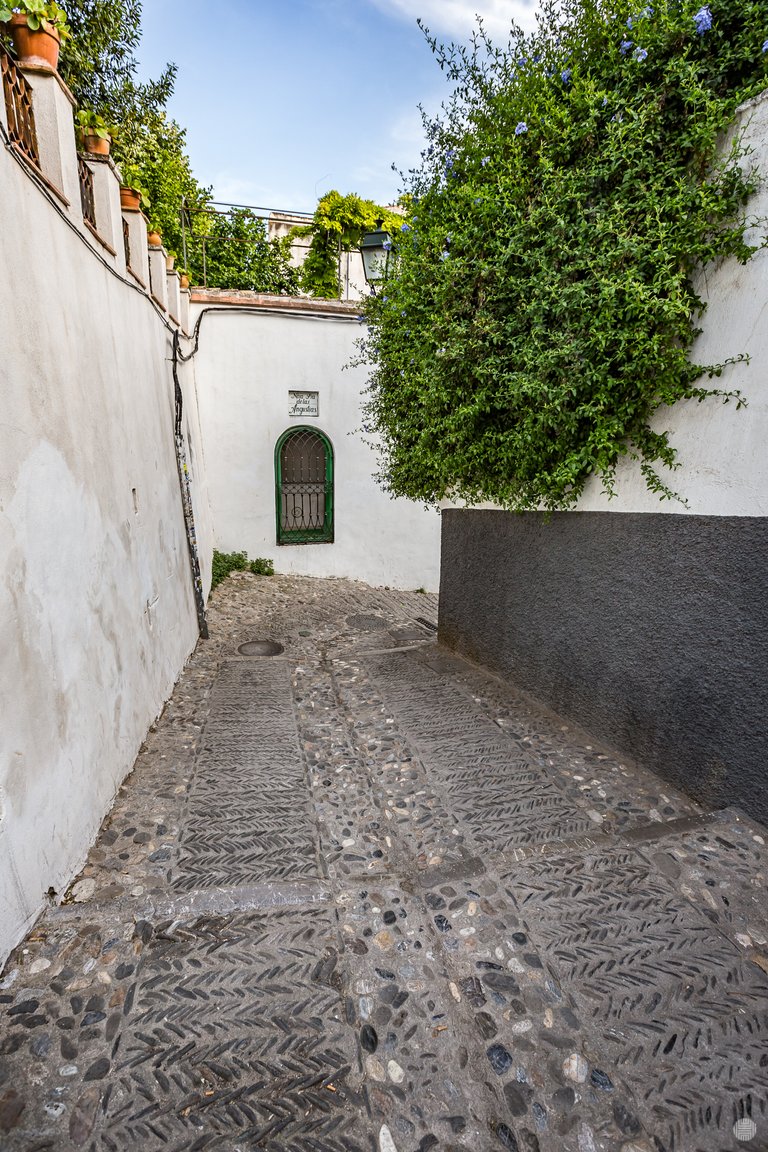 Now a bird-eyed view.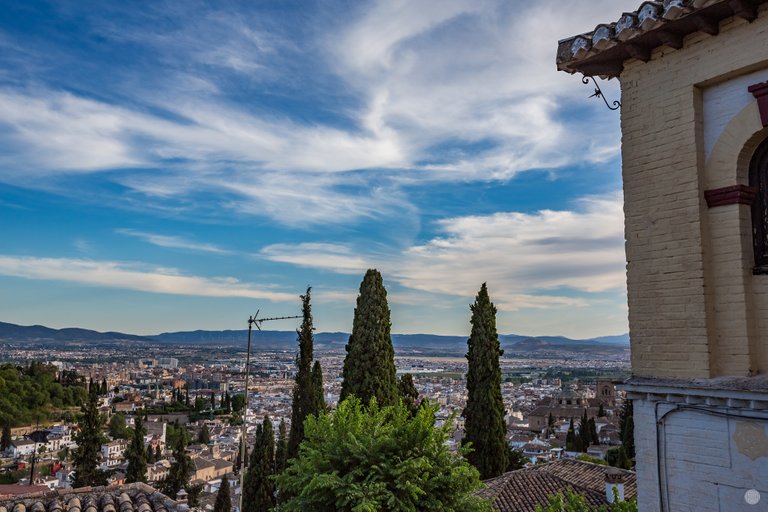 And the famous palace of Alhambra far away on the other hill. But that is the goal for the next day ;)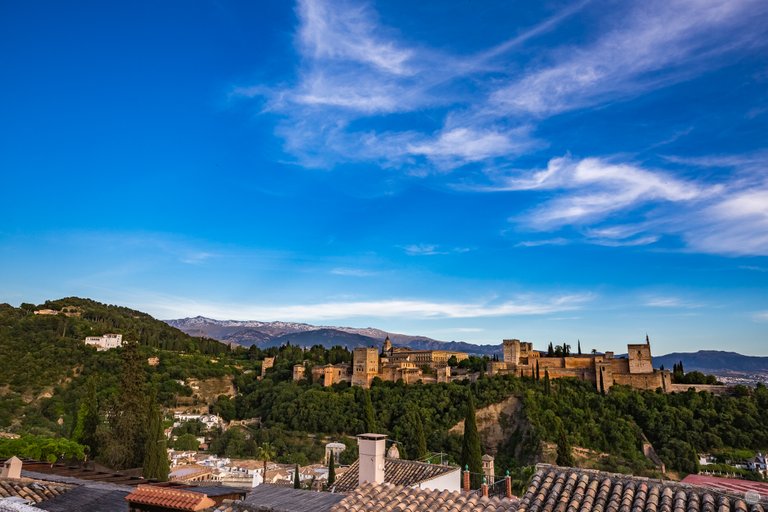 We spent quite some time in that garden, with the view towards the mighty Alhambra. It was a weird feeling to be there. Plenty of people smoking weed, clouds of fumes could not only be smelled but seen, sometimes so thick, they were blocking the views, wow! I could tell that if I spend more tie there I would get high only by inhaling these!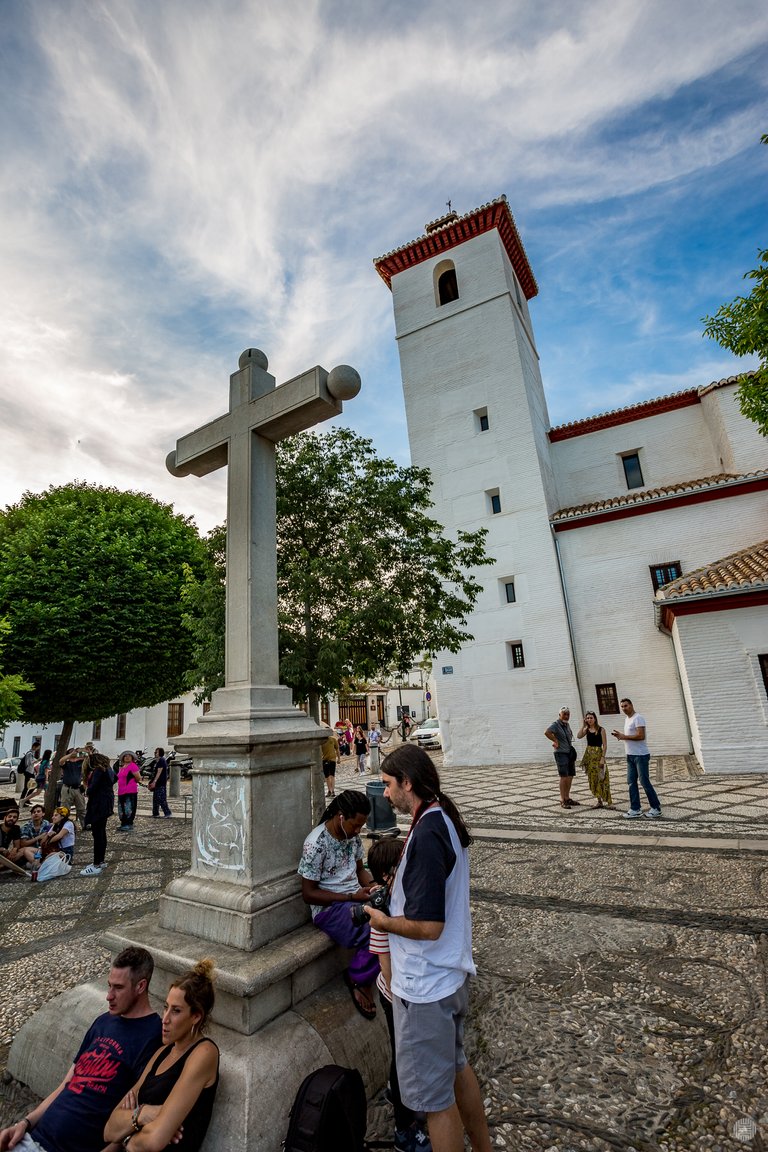 And if it seems calm and romantic, check out the next photo below :)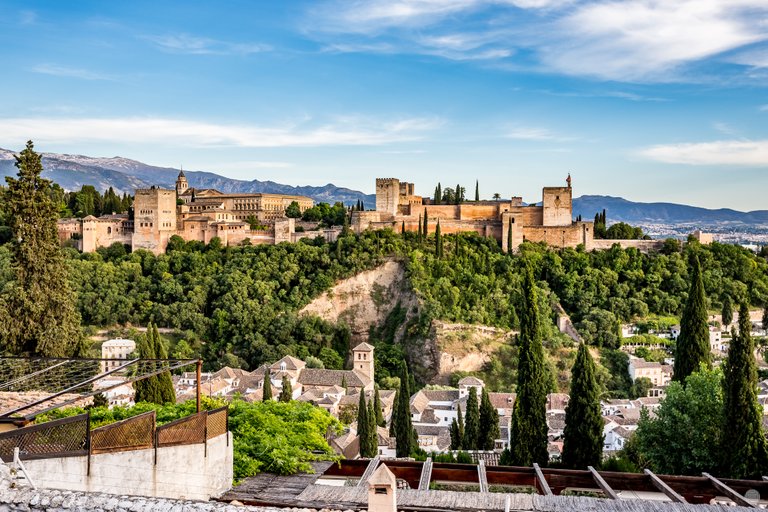 Plenty of people, crowds, I'd say, sometimes one has to wait before finding a place to sit on the brick fence.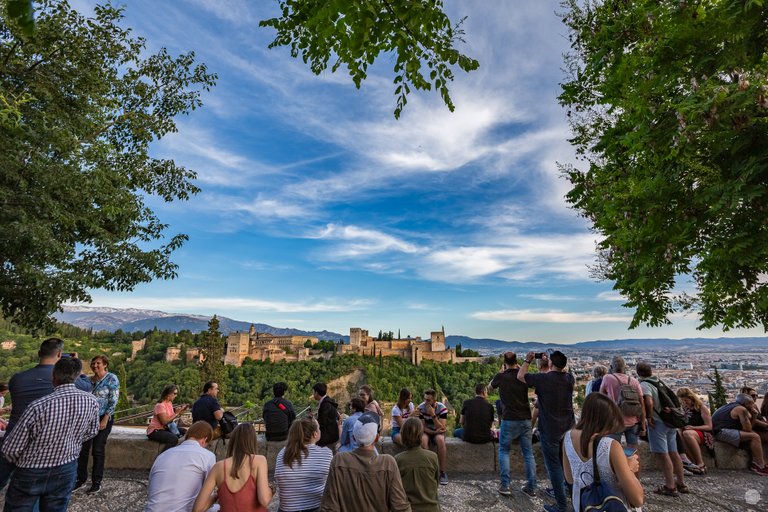 The roofs... so beautiful, a book must be written about the roofs of Granada!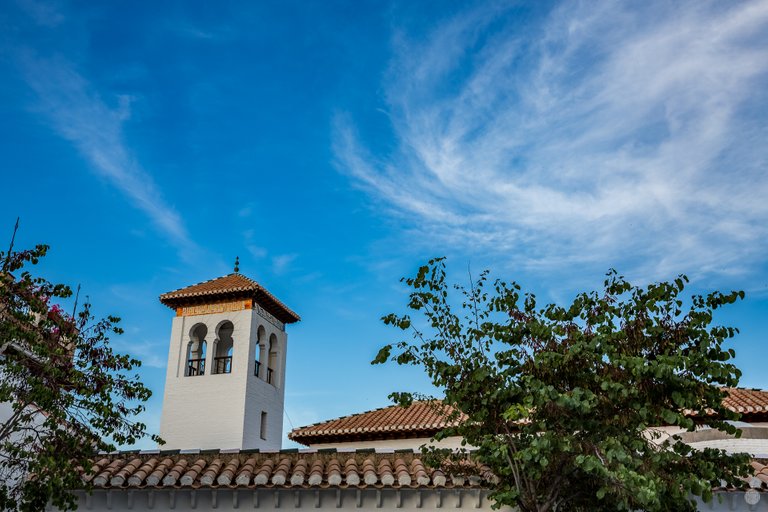 This is what some people see when they enter in their houses.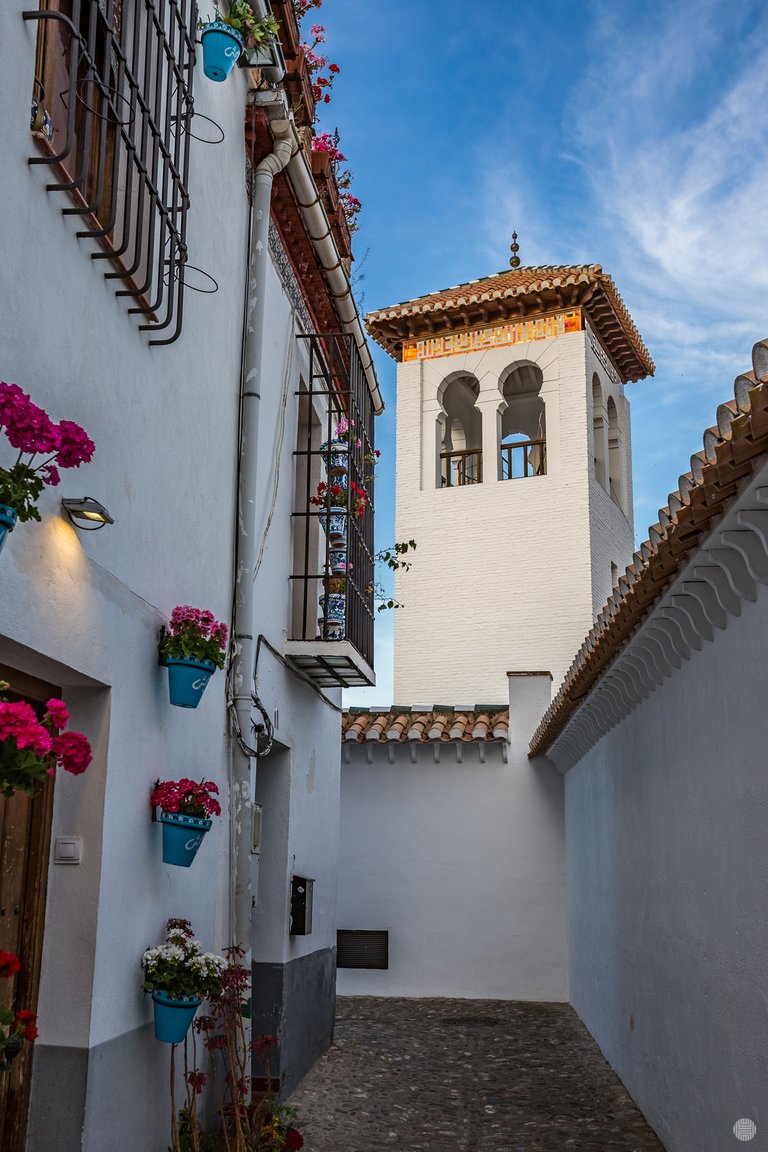 Another alley, leading to another church. So many beautiful churches here.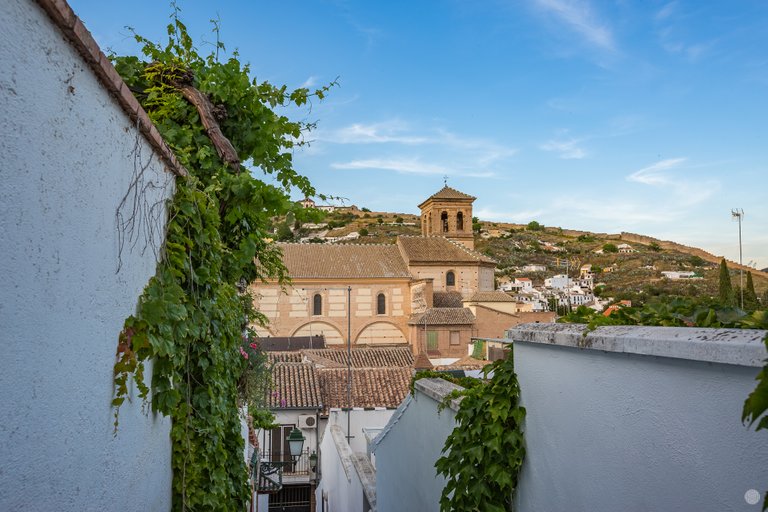 Parks too.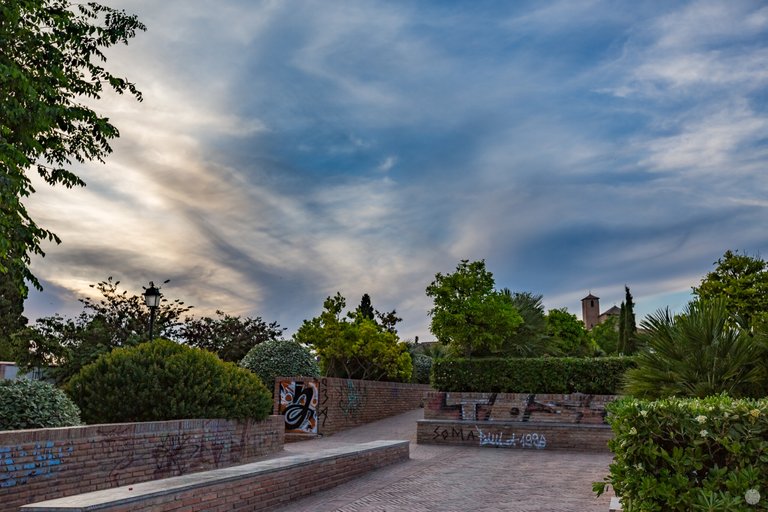 Whitewashed roofs with whitewashed chimneys. The sky, paying compliments to the amazing construction work.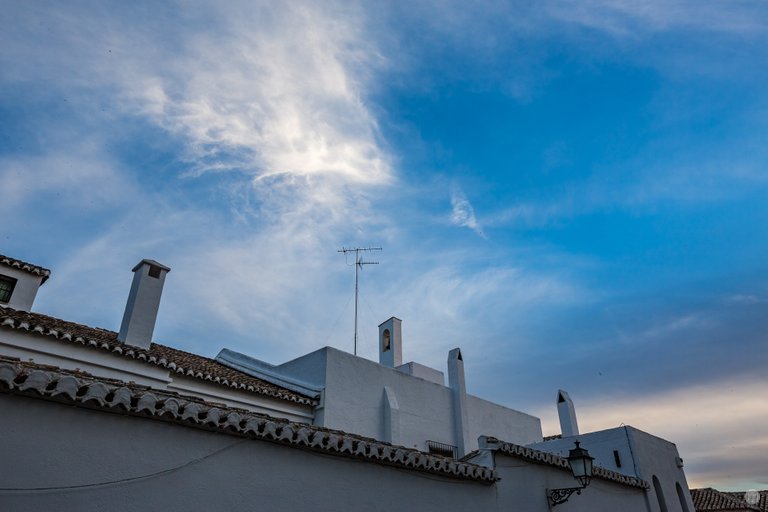 Also, that area is full of observation places, giving amazing views over the city.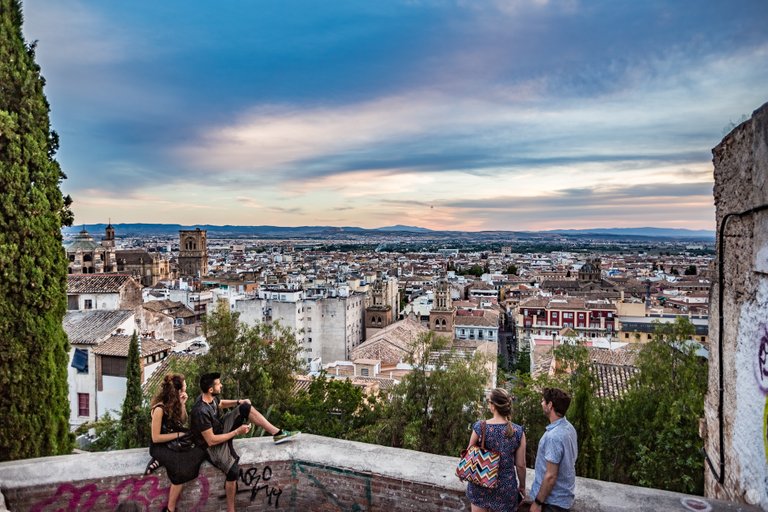 Spending more time here felt awesome!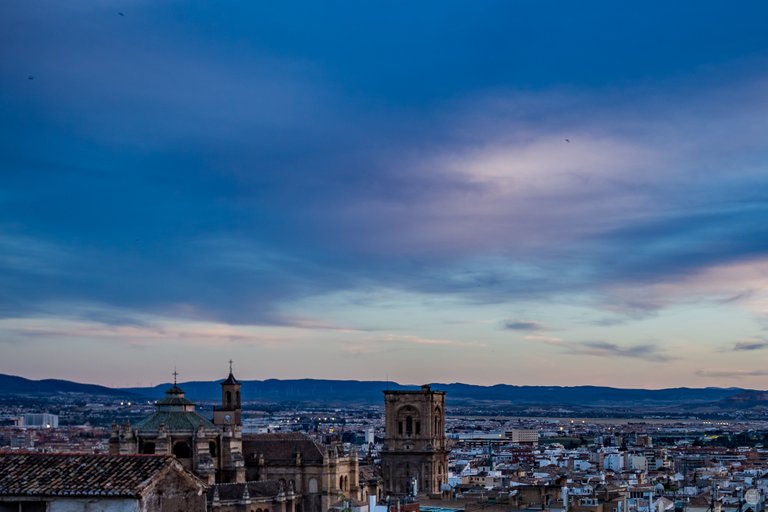 Agave plants, growing on unexpected places. Do they realize they are given the chance to look at the sunset every single day? ;)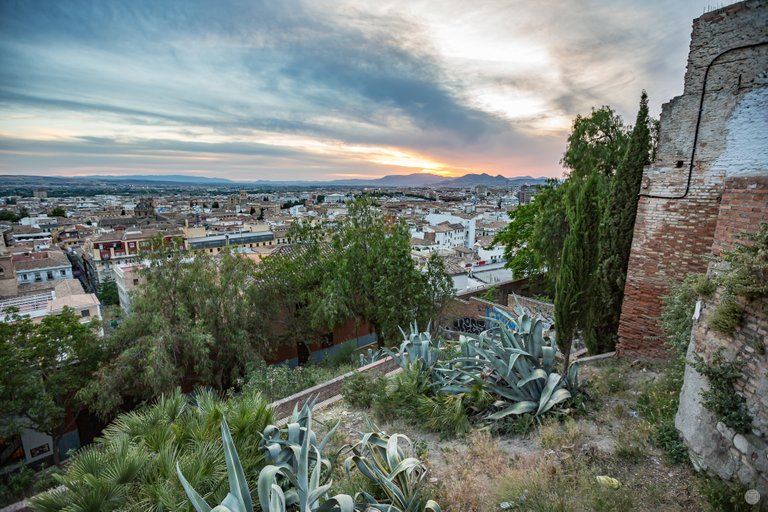 The night was starting to show its signs and it was time to go back to our AirBnB place for the night.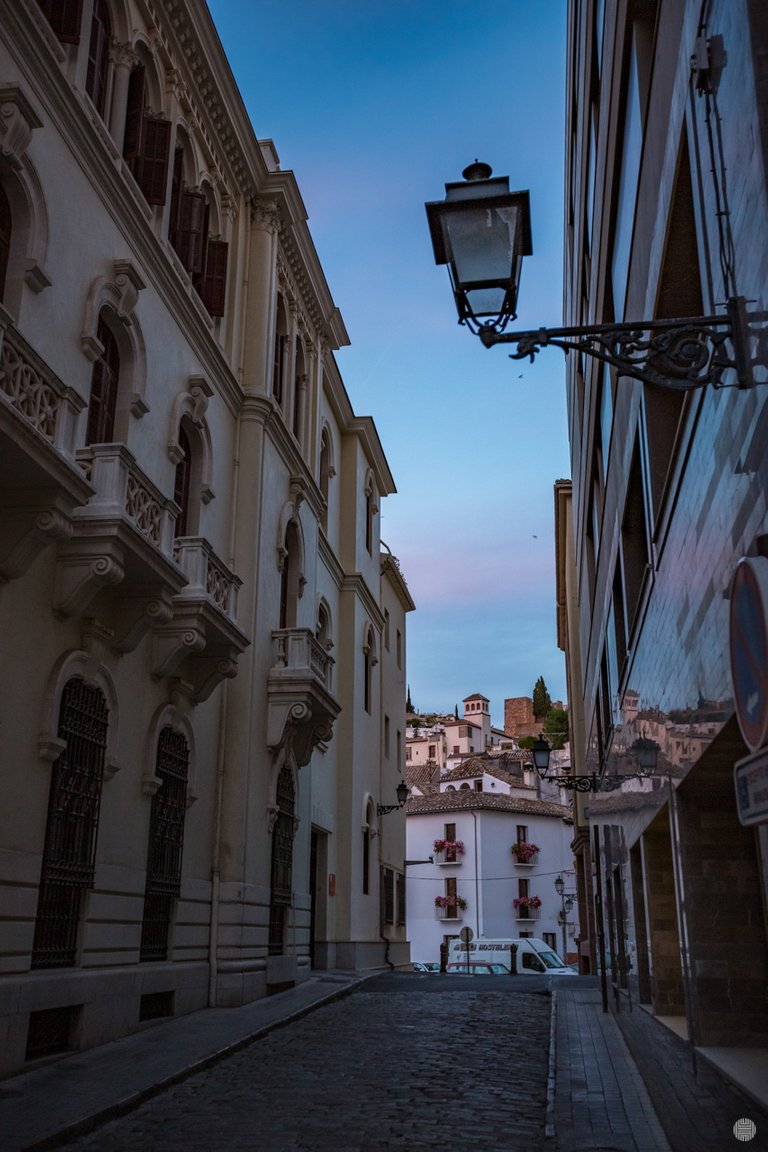 Of course, on the way back we took other streets, just to be able to see even more.
What I loved about the streets there is the lack of the usual signs with plates with the street and boulevard names and instead, this brass plates embedded in the patios. That is a lovely touch, and I really liked as one cannot miss crossing a street. Perhaps the names of the streets are remembered easier that way too.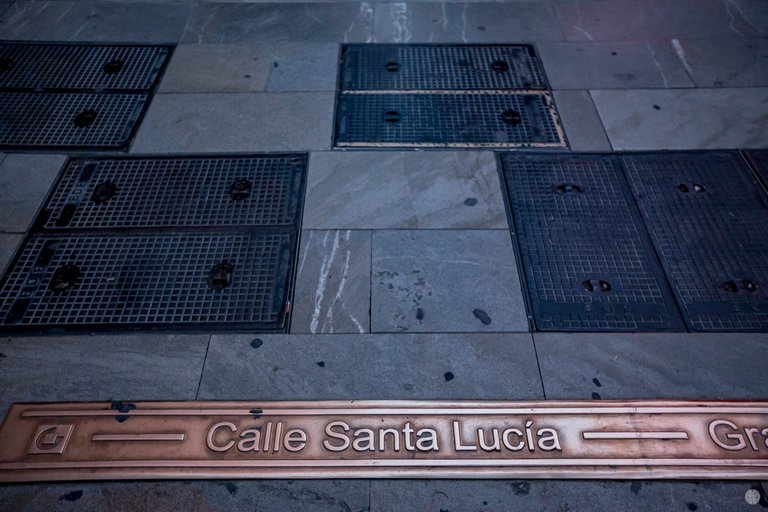 Some late evening - early night views on our way back to the flat.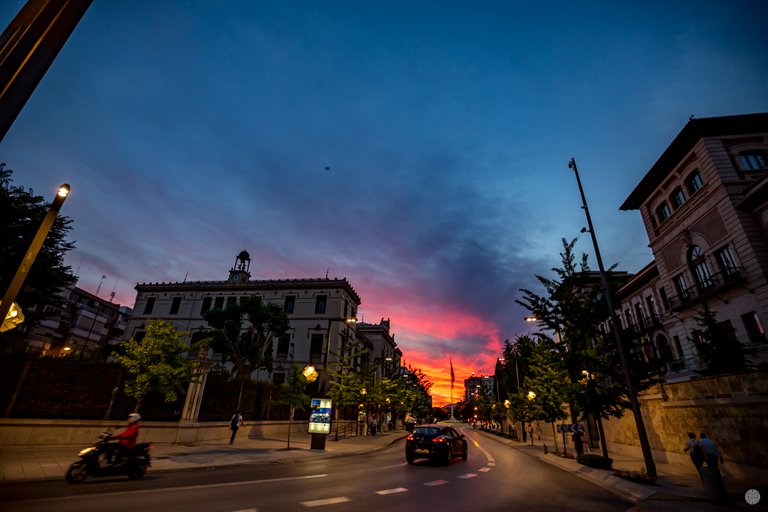 I really love the colors of the early night. The border between the golden hour and the blue hour is just magical. I wish I see more such pictures. Even with no camera in my hands. To my surprise, the roads of the city were not full of cars, bicycles, or motorcycles. Later that night I realized that during some days of the week, logically these are Fridays and Saturdays, the night life is much more rich and full, than the day life. Cause in Granada there are lots of young people who live there and of course, all young people want to party. Party hard.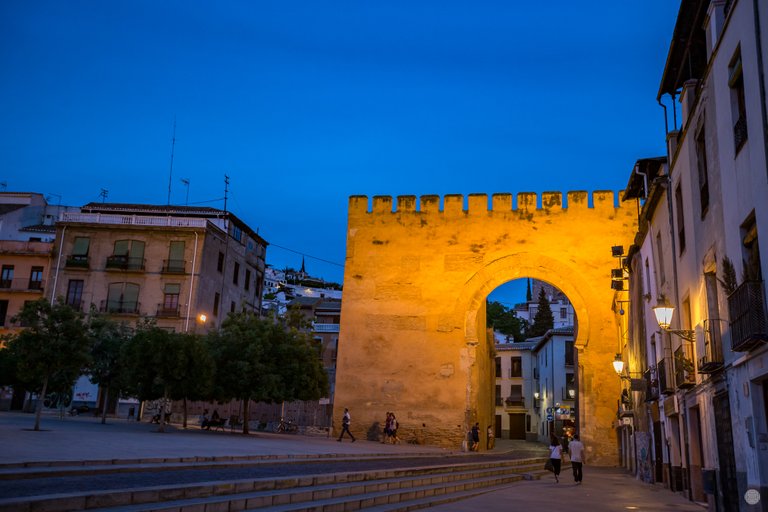 That's the view from the small balcony of our flat.
The new days has begun...

You are kindly invited and more than welcome to join "The Photographic Society" Community on HIVE here: @hive-142821, where photographers and enthusiasts share not only their works but also discuss concepts and techniques, and also some hot topics and news about our favorite art.

Thank you for your time and support, please check out below few other ways to aid and encourage me in my endeavors and stay in touch!

Some of my favorite photographs and digital art, along with some of my recent visuals, all in the highest resolution and quality, are all available for licensing inside my searchable portfolio at Alamy: https://www.alamy.com/portfolio/112427.html

Are you a fan of NFTs? Check out my portfolio while some of my best photographs and digital art are still on sale: https://opensea.io/LightCaptured

Check out some of my visuals available in high resolution, you could get a license here for publicly utilizing my works, all approved by the quality review team of Adobe, Inc.: https://stock.adobe.com/contributor/206416265/lightcaptured

Copyright: Light Captured
All the photographs, digital art and text in my posts, unless specified otherwise, are my own property and created by me.
For licensing my photos, please contact me!
I wish you one great day; stay safe, stay strong and let your muse be always on your shoulder!
The divider I use in my posts I have created in Adobe Express.
---
---