Coiotes contest | Edition #13
02 of May
This post can also be read in Portuguese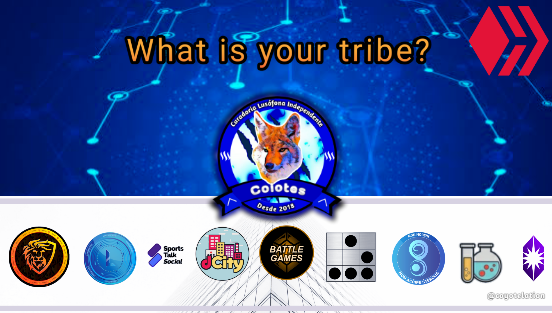 desgin by @coyotelation
What is your tribe? We all have preferences for some tribes and here will be the place for you to tell us. The Coiotes Project was created to reward authors who are often not rewarded as they should. We will give you the chance to receive daily tokens from the best Hive blockchain tribes. All communities are welcome to participate!

Token choice
LEO - 0.6
STEM - 10
PAL - 10
SPORTS - 3000
LASSECASH - 5
BATTLE - 50
DEC - 30
NEOXAG - 20
SIM - 30
Important to know
Some tokens have been updated. The amount may change depending on the market. Good luck!

Rules
To participate, just say a number from 1 to 50 and choose the tokens that I will leave as an option to be awarded. The number drawn will receive the chosen token.
To receive the award, @coiotes will send it within 24 hours of this edition.
The value of the token can vary between 0.10 to 0.15 HIVE. It is your chance to get that amount daily through this draw.

| News |
Now you can have a better chance of winning! We can have more sweepstakes in a single edition. It will depend on how many people participate, just leave your number here. The rewards should be distributed as follows:
Up to 2 participants: all winners
From 2 to 7 participants: two winners
Above 7 participants: one lucky winner

Versão em português
Qual é a sua tribo? Todos temos preferências por algumas tribos e aqui será o lugar de você nos dizer. O Projeto Coiotes foi criado para premiar os autores que muitas vezes não são recompensados como devem. Daremos a chance de você receber tokens diários das melhores tribos do Hive blockchain. Todas as comunidades são bem vindas para participar!
Escolha do token
LEO - 0.6
STEM - 10
PAL - 10
SPORTS - 3000
LASSECASH - 5
BATTLE - 50
DEC - 30
NEOXAG - 20
SIM - 30
---
Alguns tokens foram atualizados. A quantidade pode mudar dependendo do mercado. Boa sorte!
Regras
Para participar basta apenas dizer um número de 1 a 50 e escolher os tokens que deixarei como opção para ser premiado. O número sorteado receberá o token escolhido.
Para receber a premiação, @coiotes irá enviá-lo no prazo máximo de 24 horas desta edição.
O valor do token poderá variar entre 0.10 a 0.15 HIVE. É sua chance de obter esse valor diariamente por esse sorteio.
---
| Novidades |
Agora você poderá ter mais chance de ganhar! Mais sorteios poderemos ter em uma única edição. Vai depender de quantas pessoas participarem, basta deixar seu número aqui. As recompensas deverão ser distribuídas assim:
Até 2 participantes: todos sorteados
De 2 a 5 participantes: dois sorteados
Acima de 5 participantes: um sorteado
---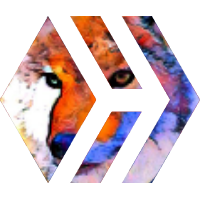 ---
---