The ETH Gas Crises of 2021 rages on!!! ⛽⛽⛽🦄🦄🦄❤️‍🔥❤️‍🔥❤️‍🔥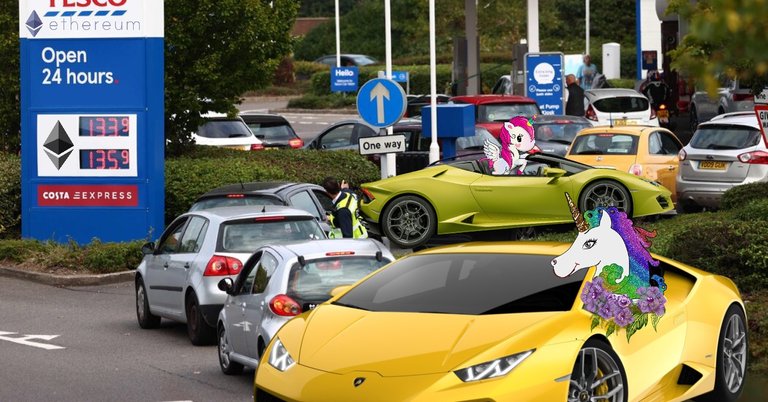 Ethereum Gas Prices are Skyrocketing!!
I don't understand why everyone uses ETH so much, while the costs are continually going through the roof? Everywhere you look, people are still promoting the heck outta eth, for instance look at SHIBA, the latest craze, is just an expensive ETH tokens, however people love to swap it on Shibaswap, with their 24 hour trading volume all the way up to nearly 200 Million!! 🚀🚀🚀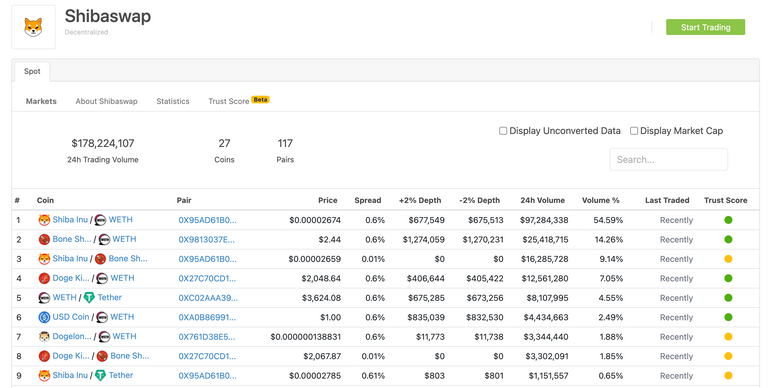 Whatever floats their ETH Boats, and Lambos!
To me it seems like HIVE has the way better option right now for creating Gaming DAPPS, making Crypto Transfers, social media, you name it, if it's on the blockchain HIVE can just do it do it better, faster, and without the Fee hangover! At least from what I've experienced using HIVE so far, we will be poised to rocket once all these ETH Unicorn heads realize how much they could save by cutting back on the ETH!

The price of HIVE (above), the next ETH, but with Gas Problems solved! HIVE to $4200 then! haha
Gas is surging again at the ETH pump!
I like to monitor the ETH Gas prices on https://www.gasnow.org/


The cost of doing Swaps on Uniswap are absurd right now!
I don't know what this is, but it seems to be some sort of giant PONZY scheme! One day the price of gas could go to $10,000 at this rate, and only in a few years!! It's really concerning to me, It ok if the price of ETH and ETH tokens can outgrow the skyrocketing price of Gas, for investors that got in really early, however for newer investors, it seems like it would eventually become unsustainable.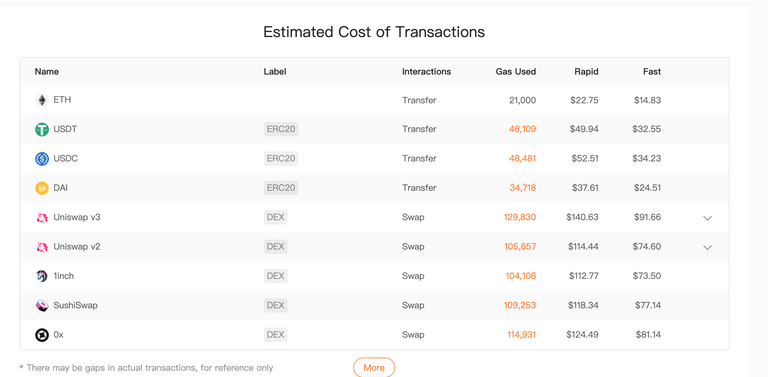 $140 to swap on Uniswap right now, No Thank You UNI 😭, I'll just stay on HIVE and swap for free!
Overall I really hope Ethereum will address this issue soon!
The main reason I hope that ETH fees are fixed lower is because I still have some Shiba on ShibaSwap, and would like to do more swapping on there in the future, and be able to get it out without burning it all up at the ETH pump! . I also hold SAITAMA there, sometimes I worry that the gas price explosion could eventually guzzle up all my profits in the long run too! Hopefully SHIBA ports on over to a new chain next year, with the launch of the SHIBARIUM, and then we'll be freed from the shackles of these ever increasing gas prices!! 🤞🤞 So until then, I'll just be laying low, waiting for the gas prices to come back down to earth, and just saying NO to ETH!
The price of SHIBA doesn't seem to mind the stinking high Gas Prices!!! ... lol 😂
---
---