3D building printing / Stampa 3D di un edificio

[EN] - 3D printing of an architectural model.
[IT] - Stampa 3D di un modello architettonico.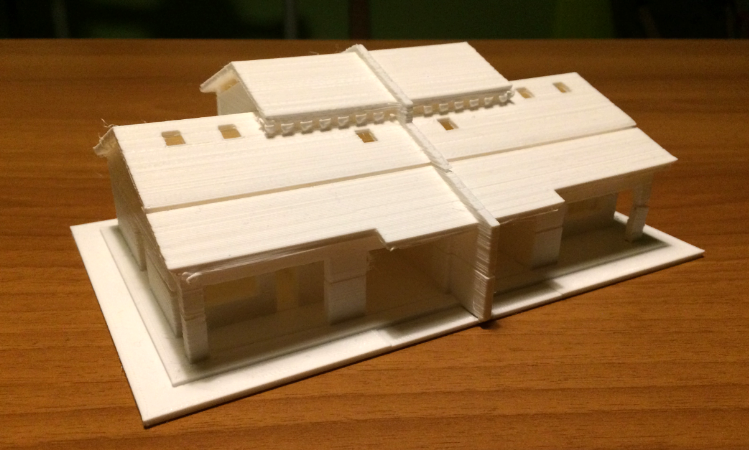 [EN] - The architectural model is the means by which the design of a building is traditionally evaluated. In this way architects can get an idea about how the spaces were designed
[IT] - Il plastico architettonico è il mezzo con cui tradizionalmente si valuta il progetto di un edificio. In questo modo gli architetti possono farsi un'idea del modo in cui sono progettati gli spazi.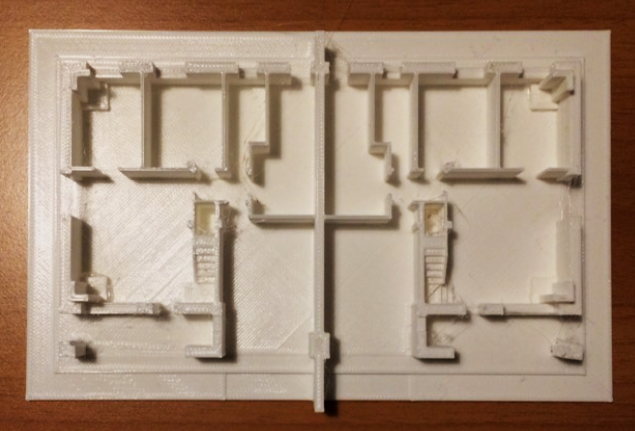 [EN] - Today architects and designers can exploit the potential of 3D printers.
[IT] - Oggi architetti e designer possono sfruttare la potenzialità delle stampanti 3D.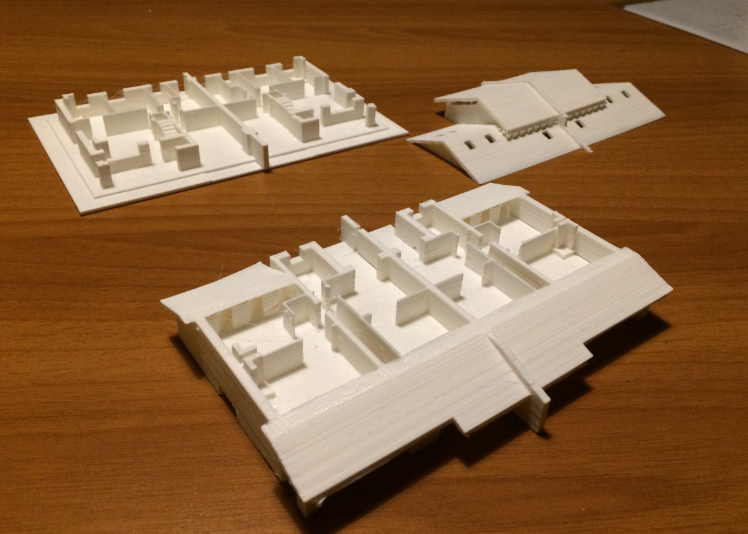 [EN] - Architects' design work becomes much more efficient. In a few hours it is possible to create the physical 3d model of the building at the design stage, at a lower cost than traditional methods.
[IT] - Il lavoro di progettazione degli architetti diventa molto più efficiente. In poche ore è possibile creare il modello 3d fisico dell'edificio in fase di progetto, ad un minor costo rispetto ai metodi tradizionali.
---
---